World's Top 10 Best Cities for Remote Work in 2021
Studies use data to reveal which global cities are most accessible and attractive for remote workers by assessing factors related to employment compliance, living costs, infrastructure and liveability, in addition to showing current location trends
Remote work is here to stay. Whether you have been working remotely for a while or you just googled "remote work definition" to see what everyone is talking about, many people fantasize about working from home in another country, said Far and Wide.
Expats and digital nomads have been living that life for a long time in some of the most fun and beautiful places in the world. And they didn't have to sell all their possessions to afford it.
Covid Hastened Remote Working Trend
Carsten Lebtig, co-founder and a managing director of WorkMotion said, "Although we had long anticipated the move to remote working and set up WorkMotion with this in mind, the pandemic has hastened the trend far faster than we could have imagined.
"Now that the initial shock of the pandemic has subsided, we wanted to capture a snapshot of the current remote working landscape as the first step in tracking how it changes over the coming years," he said.
"Many remote workers are drawn to cities by the promise of a different lifestyle or climate. We hope this study can provide inspiration to anyone looking for a change of scenery and open up their minds to unexpected destinations," Lebtig concluded.
Are you ready to make the jump or just want to feed your dream? These are the best cities for remote work in the world.
According to Forbes, the ratings can provide important insights and perspectives for business leaders about retaining and recruiting employees or independent contractors who prefer — or insist — on working from outside the office in these and other locations around the world.
10. Austin, Texas
Internet speed: Very fast, 70 Mbps
Cost: High, $3,589/month
Safety: Good
Places to work from: Great
Overall score: 4.1/5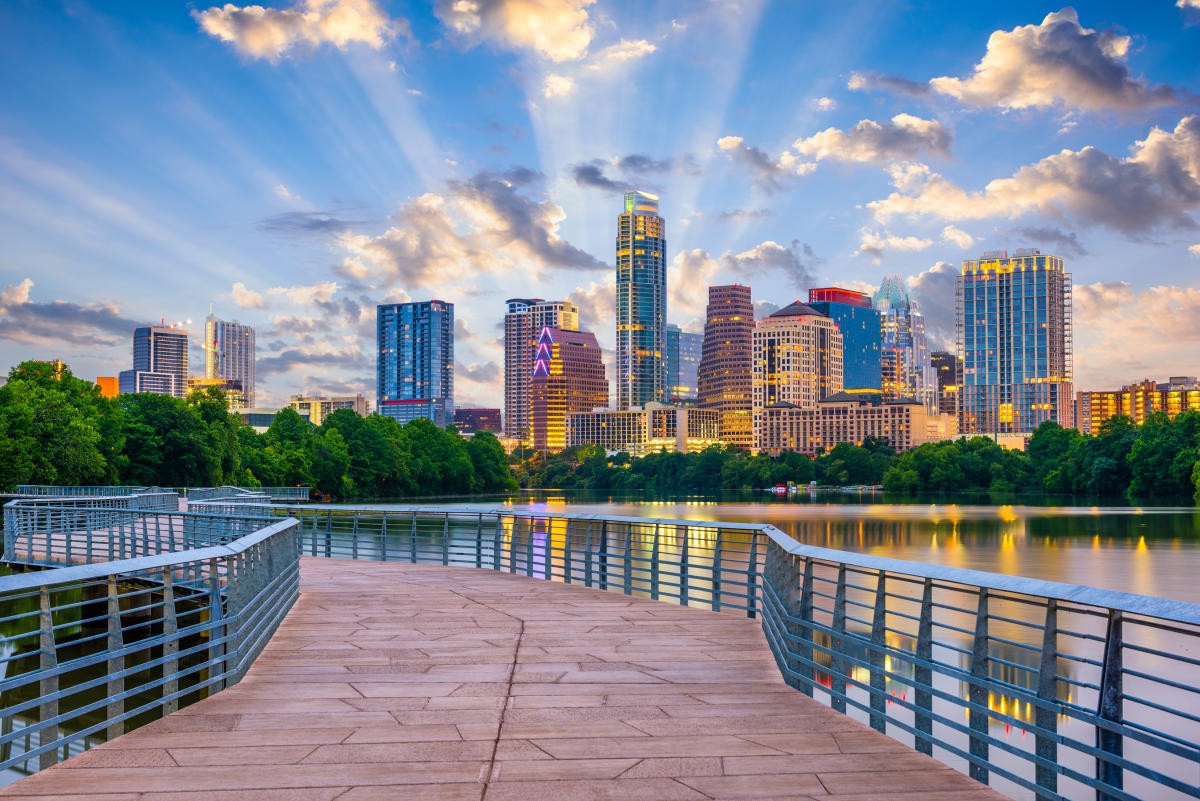 Photo: Austin, Texas
Bottom line: Austin is a great place to live. The people are friendly and accepting, going against stereotypes people have about Texans. Live music venues are everywhere, and the city's large lakes make it easy to go boating, fishing and swimming.
The internet is also very fast and very easy to access, which has made it a remote worker hub. If you don't like coffee shops, there are countless coworking spaces.
Yes, it is pretty expensive, but the cool factor makes Austin the highest-ranked city for remote workers in the U.S.
9. Berlin, Germany
Internet speed: Fast, 33 Mbps
Cost: High, $3,033/month
Safety: Good
Places to work from: Great
Overall score: 4.2/5
Photo: Rough Guides
Bottom line: No city can match the aloof coolness of Berlin. The city doesn't even try. If anything, it does its most to be dingy, but this only makes it cooler and alternative.
Though the cost of living is high in a global comparison, Berlin actually is pretty affordable for European standards. Public transportation is great, there are too many parks to count, and the population is very diverse. History lovers will also never run out of things to see, do and learn.
If you like to party after work, this is the city for that. After all, Berlin may be as famous for its nightclubs as it is for its monuments. To make the deal even sweeter, Germany has a digital nomad visa for freelancers.
8. Tenerife, Spain
Internet speed: Fast, 28 Mbps
Cost: Pricey, $2,221/month
Safety: Good
Places to work from: Great
Overall score: 4.2/5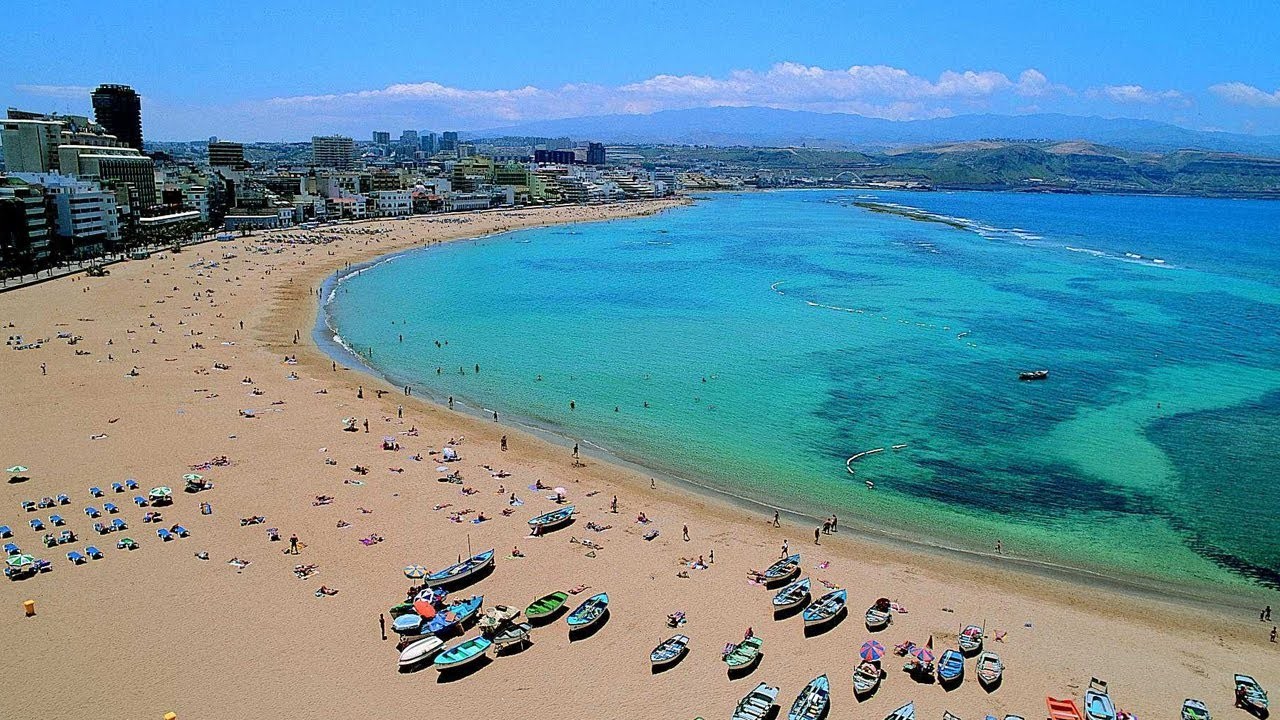 Photo: Airlines Airport
Bottom line: Does living on an island sound like a dream to you? You're not alone. Especially if that island is Tenerife, famed for its natural beauty and raging parties.
There are very few bad things to say about this island, which is tolerant and diverse. You can spend your days working from a cafe before you go swimming in the afternoon and prepare to go out at night.
There also are mountains (well, a dormant volcano) to climb if you want to escape in nature.
7. Madeira, Portugal
Internet speed: Fast, 25 Mbps
Cost: Pricey, $2,210/month
Safety: Great
Places to work from: Great
Overall score: 4.22/5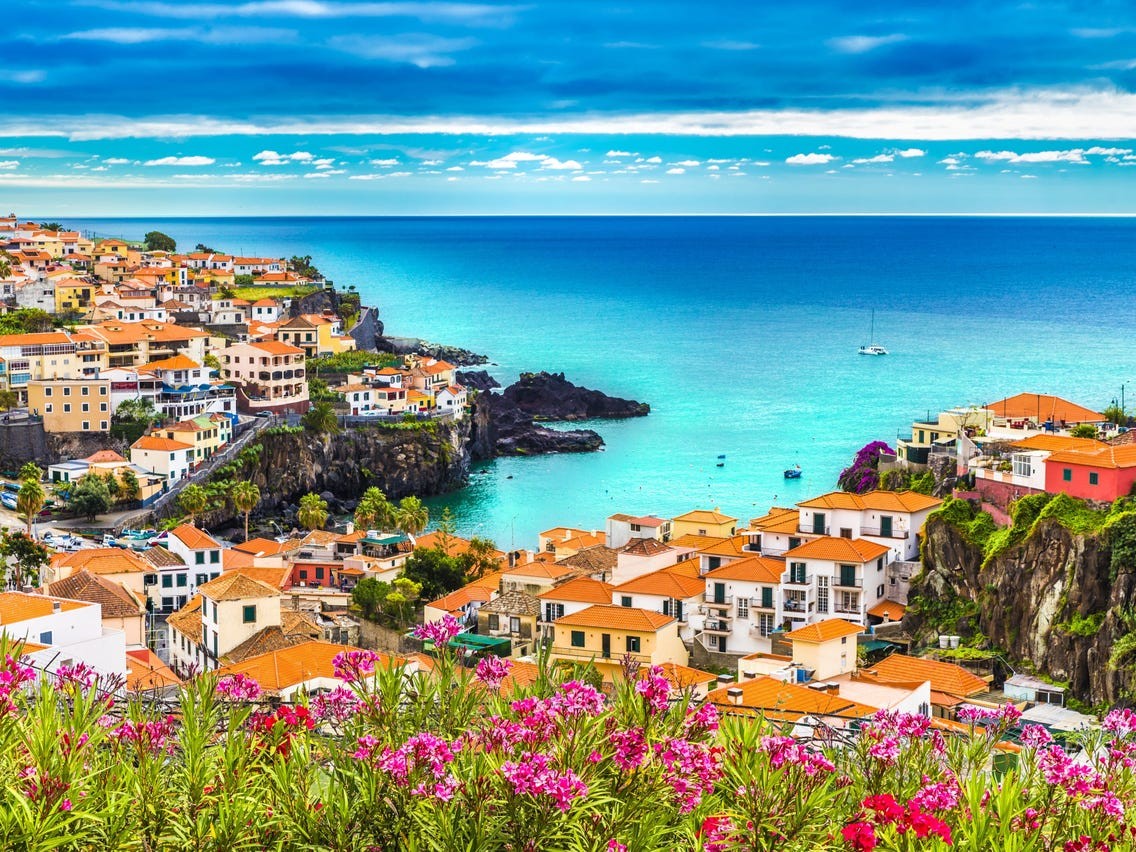 Photo: Insiders
Bottom line: The Azores are a group of rugged islands in the Pacific that are starting to become the talk of the town.
The island of Madeira, in particular, is becoming popular with expats. This isn't a coincidence, as the government itself launched a program to attract digital nomads.
You can enjoy beaches, mountains and rivers on this volcanic island. Disconnecting after work is easy, given the remoteness of the location and the calm pace of life.
6. Tsibili, Georgia
Internet speed: Average, 15 Mbps
Cost: Affordable, $1,119/month
Safety: Good
Places to work from: Great
Overall score: 4.24/5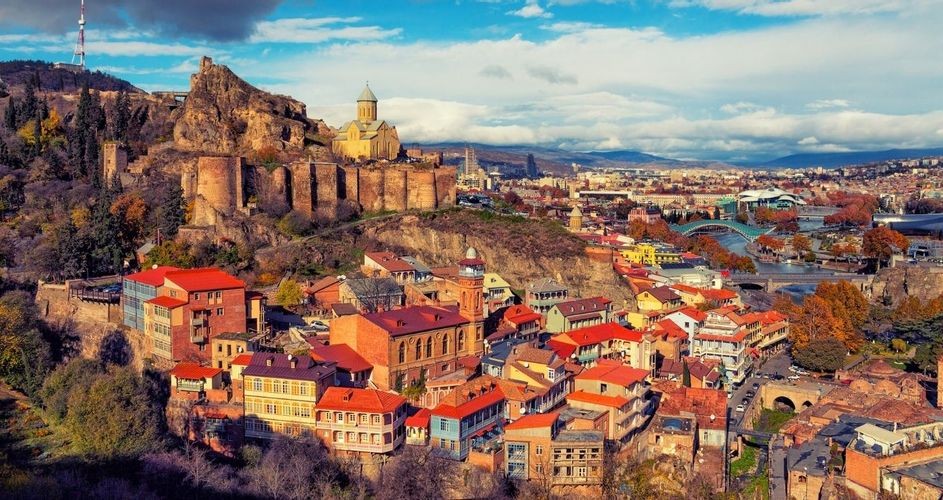 Photo: The Travel
Bottom line: Tbilisi has enough wine, food and beauty to attract all the remote workers that it wants. But what sets the Georgian capital apart is that it allows U.S. citizens to stay without a visa for up to a year.
Digital nomads everywhere can stop the constant cycle of packing up and moving every couple of months before their visas expire and set down temporary roots here. This is a breath of fresh air for remote workers that feel burnt out by too much movement.
That being said, Georgia is not very accepting of sexual minorities and has a bad track record of discrimination against people of color.
5. Mexico City, Mexico
Internet speed: Fast, 20 Mbps
Cost: Affordable, $1,497/month
Safety: OK
Places to work from: Great
Overall score: 4.35/5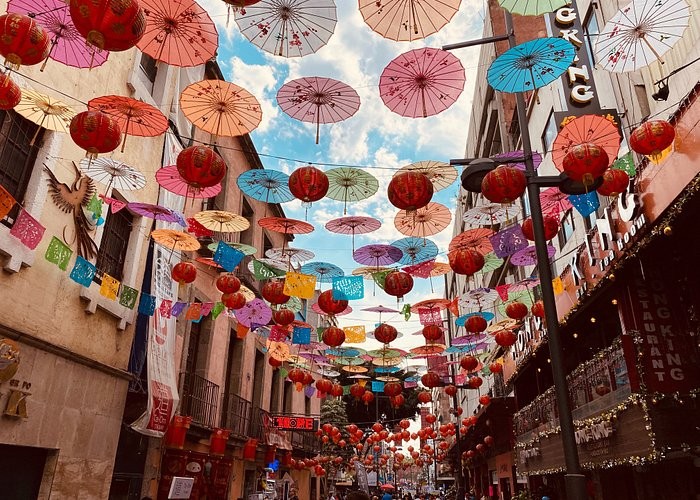 Photo: Trip Advisor
Bottom line: If you come to the Mexican capital looking for beaches and hot weather, you'll upset the locals and set yourself up for disappointment. The inland capital has balmy weather year-round and is densely populated.
Traffic is always busy, but the metro is efficient, and there are designated female cars that try to boost safety for women. We don't need to tell you that the food is beyond description. If you love street food, you will be in absolute paradise. The city also has lots of cultural institutions, with some of the most famous museums in the world, large universities and Aztec ruins in several neighborhoods.
Remote workers also love the work-life balance that is easy to follow here, and LGBTQIA expats can find a welcoming community and even a gay nightlife district.
4. Bali, Indonesia
Internet speed: Fast, 21 Mbps
Cost: Affordable, $1,349/month
Safety: Great
Places to work from: Great
Overall score: 4.37/5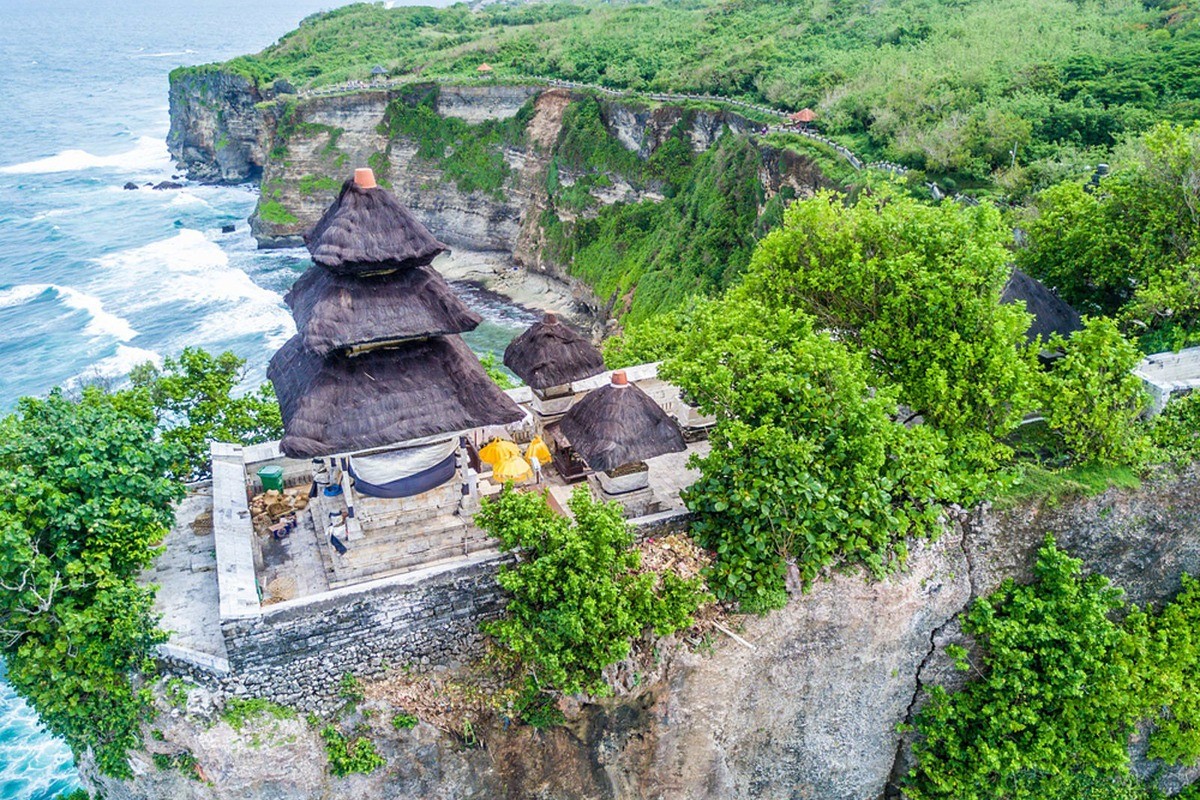 Photo: AMC Travel
Bottom line: Can you be a digital nomad if you haven't spent time in Bali?
There are many places on this Indonesian island that have become a hub for expats and digital nomads, so it's possible to find a place that fits your needs.
Besides having a built-in community, the island is affordable and beautiful, the locals are nice, and there are plenty of things to do during your off-hours. This includes visiting temples, seeing rice terrace fields and spending obscene amounts of time at the beach.
3. Bangkok, Thailand
Internet speed: Fast, 26 Mbps
Cost: Affordable, $1,419/month
Safety: Great
Places to work from: Great
Overall score: 4.42/5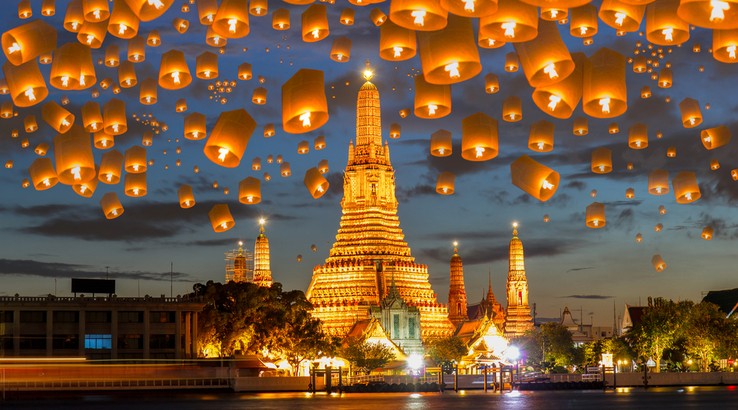 Photo: Ozgo
Bottom line: The Thai capital can be too much for some people, but if you like the hustle of bustle of cities, a nightlife that's thriving every day of the week and a never-ending list of things to do, don't skip Bangkok.
Be prepared for some of the worst traffic in the world, but also know that you will be surrounded by many beautiful temples. And you'll have to spend every weekend visiting one.
In between working, visiting temples and riding boats on the river, you can indulge in some of the most delicious food in the world.
2. Taipei, Taiwan
Internet speed: Fast, 20 Mbps
Cost: Affordable, $2,073/month
Safety: Great
Places to work from: Great
Overall score: 4.44/5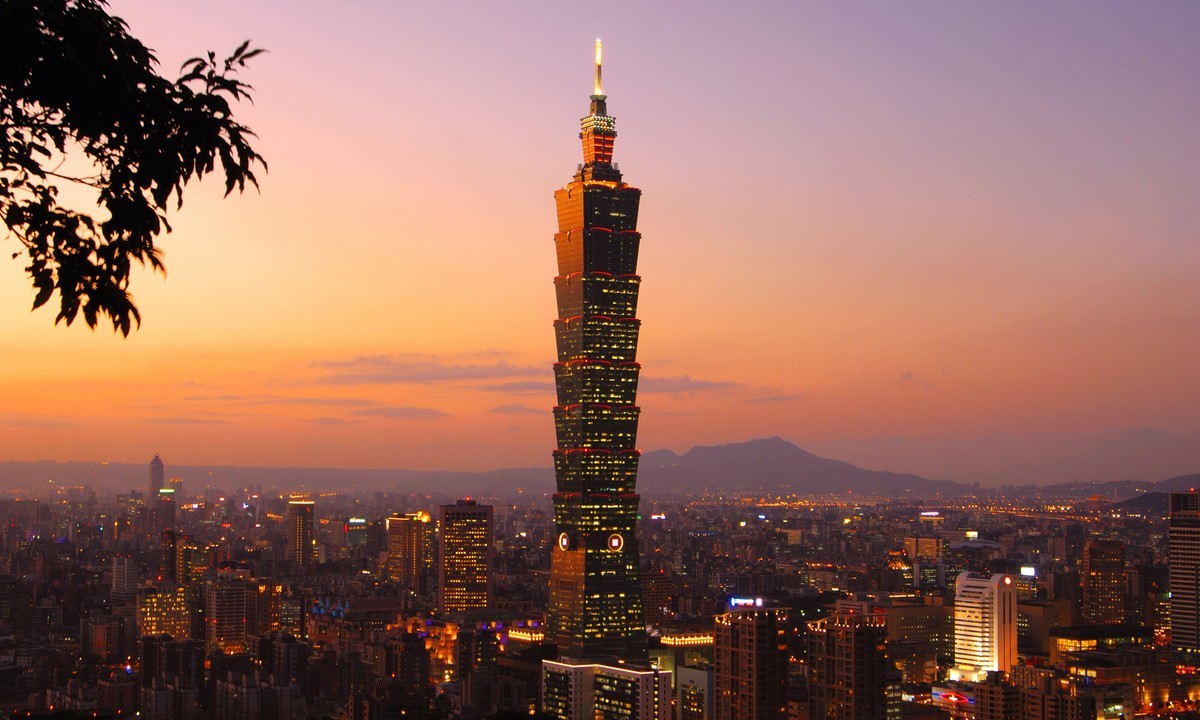 Photo: Sotheby's International Reality
Bottom line: We dare you to find someone who has one bad thing to say about Taipei. The Taiwanese capital gets close to being a perfect city, and not just for remote workers.
The people are extremely friendly, female safety is high, the air quality is good, the food is great and the nightlife never gets old. Taipei also sets itself apart from other Asian cities in its openness towards the LGBTQIA community.
If you ever find yourself living in this city, thank your lucky stars every day.
1. Lisbon, Portugal
Internet speed: Fast, 28 Mbps
Cost: Affordable, $2,139/month
Safety: Great
Places to work from: Great
Overall score: 4.76/5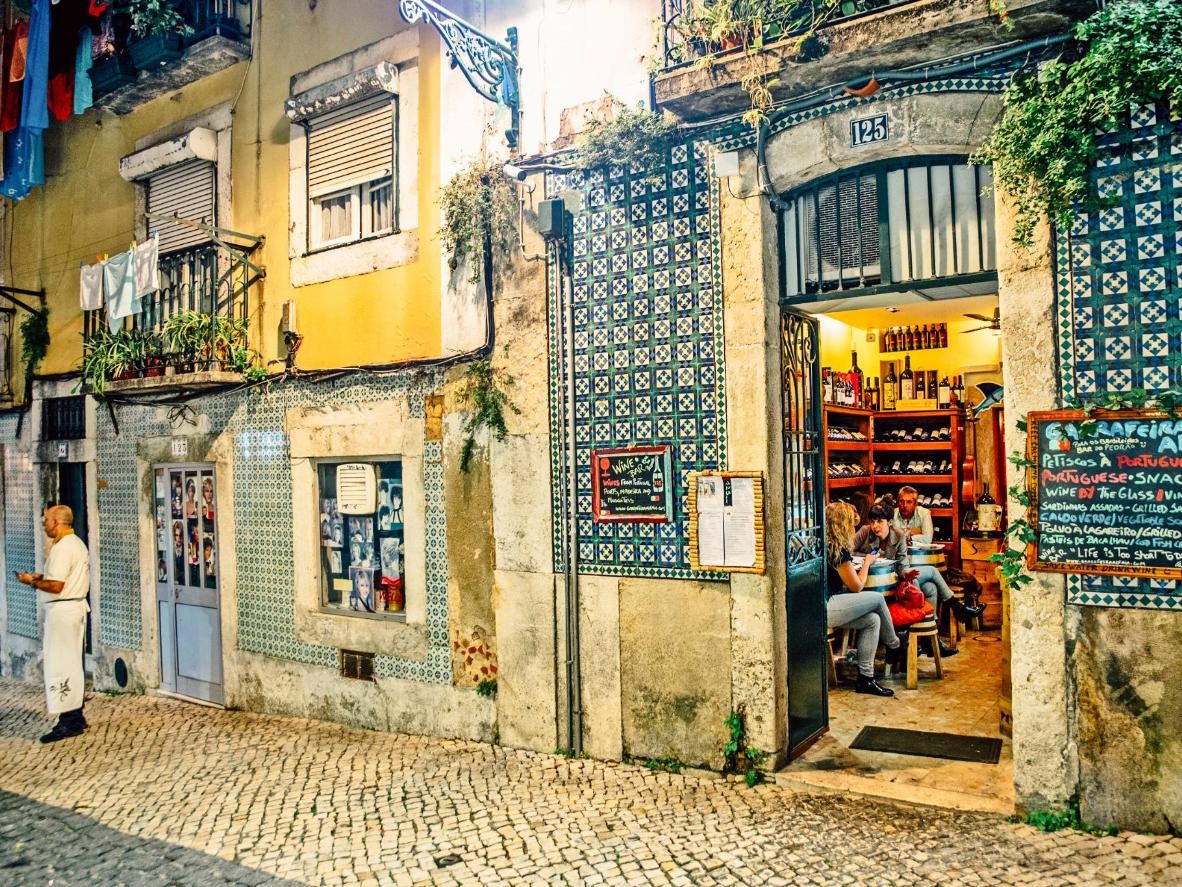 Photo: Booking.com
Bottom line: Where do we begin to list all of Lisbon's positive qualities?
We could be here for days gushing about pasteis de nata, the colorful architecture adorned with azulejos (typical Portugese tiles), the great weather, the friendly locals, the relatively cheap cost of living, the multiple lookout points scattered throughout the city for perfect views and the dirt-cheap high-quality wine.
All of this combined with a digital nomad visa, a fast internet, safety and a robust expat community makes Lisbon a no-brainer as the best city for remote work.