Best Recipe for Hanoi-style Steamed Cassava in Coconut Milk (Step-by-step pictures)
Enjoy this tasty winter treat to instantly warm your belly on a chilly Hanoi evening.
If you crave a creamy taste but are staying away from fatty and greasy food, this dish is for you. Roll up your sleeves, put on your apron, and keep scrolling. Today we share with you how to make Sắn hấp nước cốt dừa (Steamed cassava in coconut milk).
Add this to your to-do list at home because there is nothing more relaxed than making this hot Hanoi style treat to keep us nice and toasty in the cold.
In winter, Hanoians find many ways to enjoy cassava. Here is the best recipe (with pictures) for Hanoi style steamed cassava in coconut milk. The main ingredient - cassava, a healthy source of gluten, is combined, with a rich taste of coconut milk, and nuts for protein.
Steamed cassava in coconut milk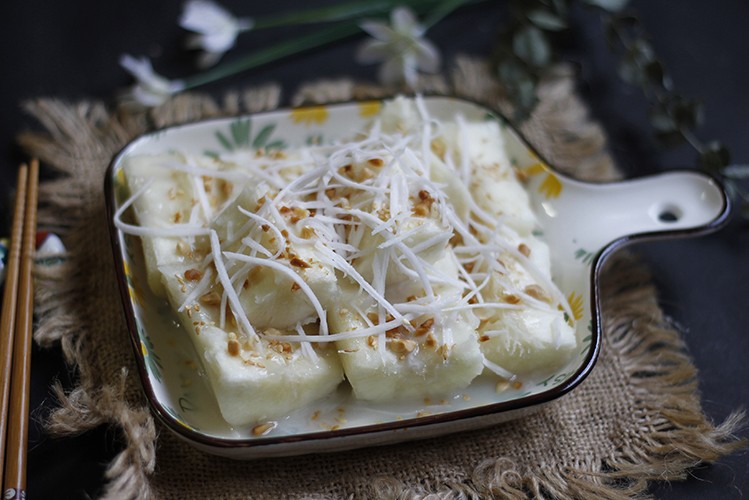 Photo; VnExpress
Time: 50 minutes
Serving: 5-6 people
Calories: 1,184 kcal
You will need:
Preparation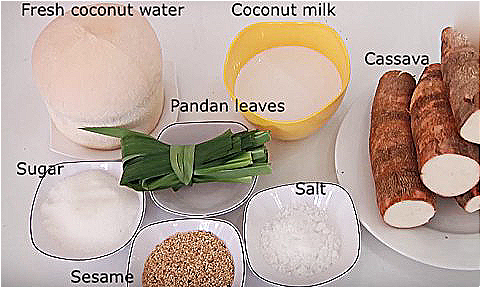 The ingredients. Photo: Hoc Vien Am Thuc
Cassava or Sắn in Vietnamese is known by many names including yuca, manioc, mandioca, yucca root, casabe, and tapioca. The most common place to get cassava is your local wet market, the veggies stool in particular. Vendor shops and stores that sell rice and rice products also often have cassava.
In case you plan to make big portion, another good source is the supermarket where you can buy cassava in bundle.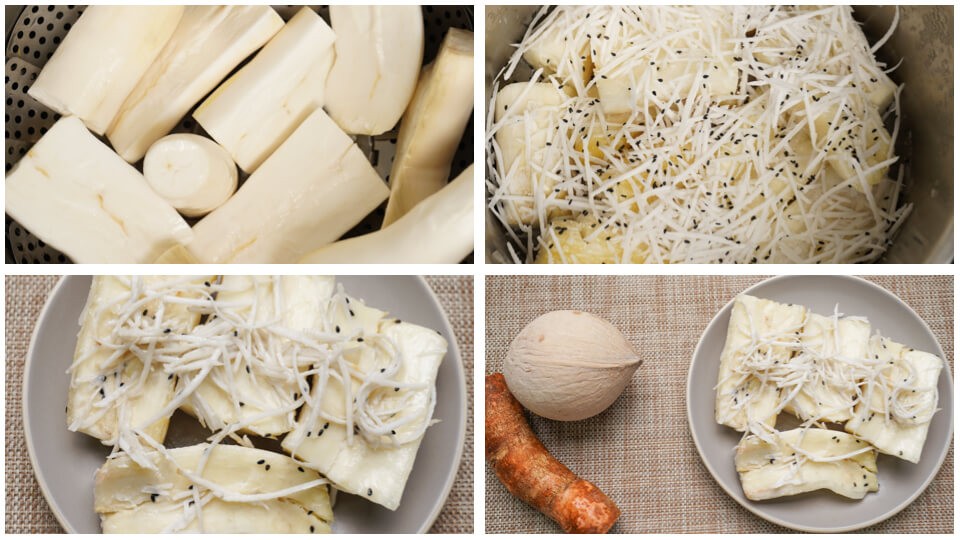 Making dessert from cassava does not require a lot of effort so anyone can make it. Photo: Cookbeo
Let's get started!
Step 1: Wash the cassava, cut off the head to reduce fiber.
Step 2: Peel off the skin. Place peeled cassava in dilute salt water for 2.5 - 4 hours to remove toxins. You can change the water every 30 minutes if you want deep cleanse the ingredients.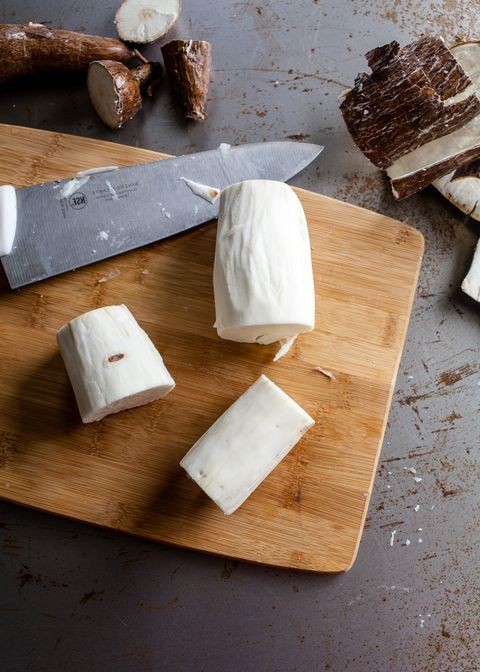 Photo: The pioneer woman
Step 3: Depending on the size of your cassava, slice them into uniform pieces.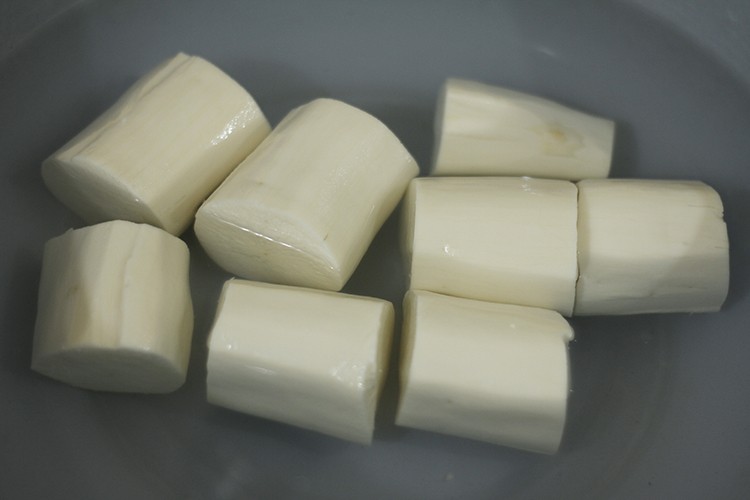 Preparing the cassava. Photo: VnExpress
After preparation
Steaming the cassava
Step 1: Put the cassava into the steamer, add in pandan leaves.
Step 2: After about 20 minutes, the ripe cassava will open in half. Turn off the stove, remove the cassava.
This is also a one-pan dish if you do not own a steamer. Simply use the same boiling pot/pan for step 1, 2 to continue in the next steps.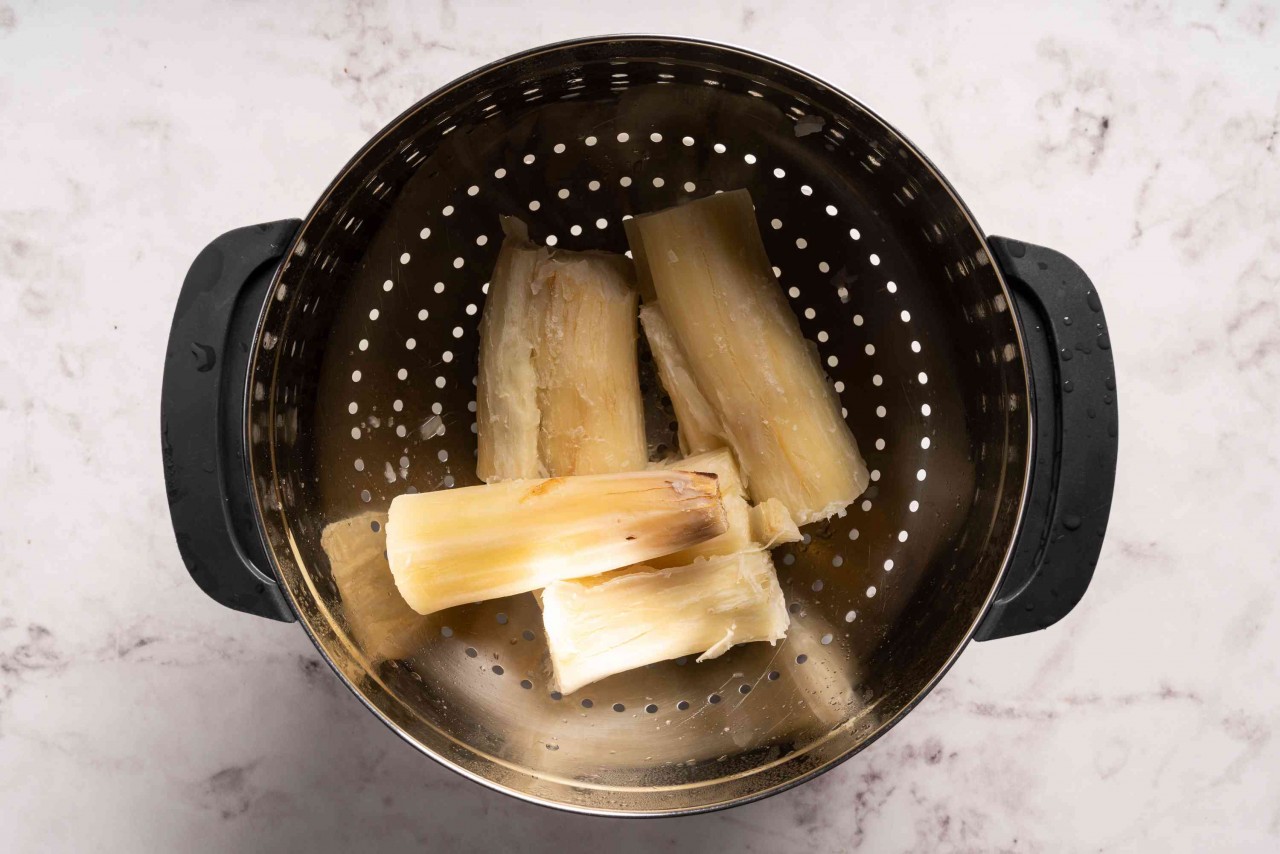 Photo: The Spruce Eats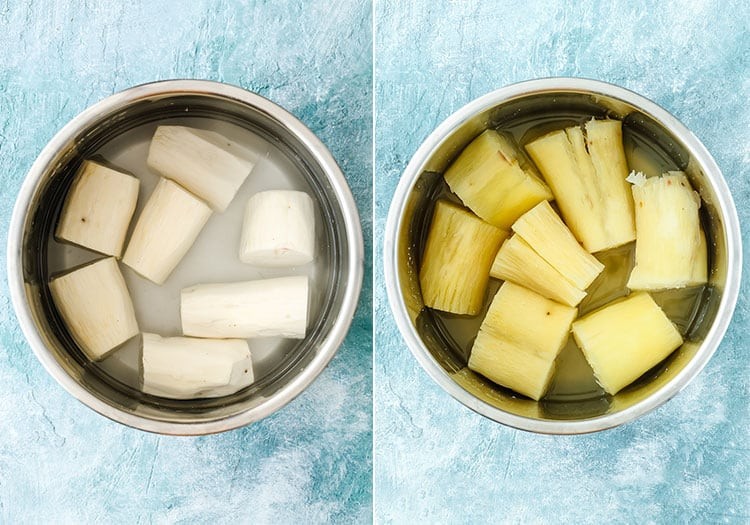 The before boiled (left) and after boiled photo of cassava. Photo: Mommy's Home Cooking
Making the sauce
Step 3: Take the cassava into the boiling pot or pan, add 200 ml of coconut milk, 60 ml of fresh coconut water, 20 g of sugar, 1/2 teaspoon of salt, shake gently and cook on medium-low heat for the sauce to absorb into the cassava.
After about 10-12 minutes, the sauce gradually thickens. One way to check if your cassava is done or not is to use your chopstick.
If the cassava feels soft when you poke it but does not stick to the chopstick, leave the cassava to boil in low heat for 1-2 minutes.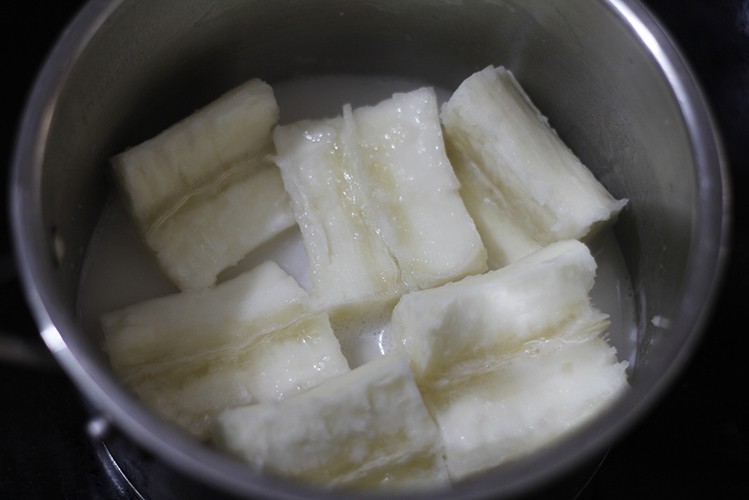 Photo: VnExpress
Step 4: Turn off the stove, take out the cassava onto a plate and sprinkle with grated coconut and sprinkle crushed roasted peanuts on to enjoy.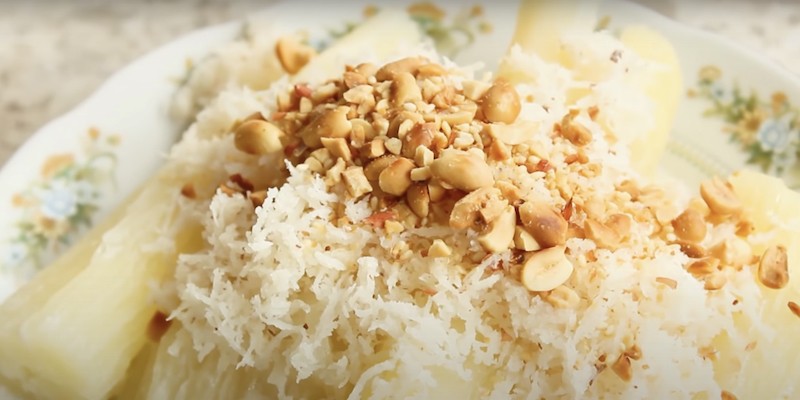 Photo: CK Youtube Channel
The weather in Hanoi is becoming more and more frigid by the end of the day and some of us just were not made for colder temperatures. Soft cassava, mixed in coconut milk, roasted peanuts is the perfect treat for snackers on a healthy diet in the winter afternoon. With this recipe, you can easily create a homemade Vietnamese dessert, you just need to grab the simple ingredients and follow a few quick steps.