Best Movies To Watch For A Fun New Year
With New Year is so close now, let's pop some cheese popcorn, turn on the TVs and enjoy these best movies with your families before the clock strikes at midnight and the fireworks go off.
Soon, the New Year time finally arrive, and people shall be busy partying and celebrating all over the world. But due to the complicated development of Covid-19 pandemic, it might not be a great idea to gather outside and watch the fireworks together, but it does not mean you will not be able to enjoy this time. As 2021 becomes 2022, what are the best New Year's Eve movies to watch? The holiday is a perfect backdrop for the best romantic comedies, or some soap opera that fits the cheesy mode. Here are the best movies that you can enjoy with your families in the warmy livingroom.
1. Forrest Gump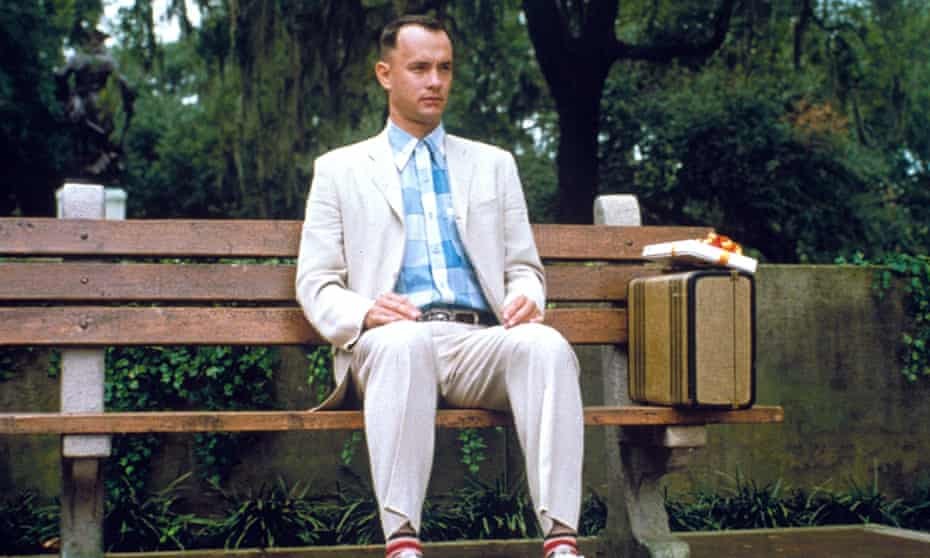 Bring out the Gump ... Tom Hanks. Photograph: Allstar/PARAMOUNT
Imdb score: 8.8/10
Forrest Gump is a 1994 American comedy-drama film directed by Robert Zemeckis and written by Eric Roth. It is based on the 1986 novel of the same name by Winston Groom and stars Tom Hanks, Robin Wright, Gary Sinise, Mykelti Williamson and Sally Field. The story depicts several decades in the life of Forrest Gump (Hanks), a slow-witted and kindhearted man from Alabama who witnesses and unwittingly influences several defining historical events in the 20th-century United States. The film differs substantially from the novel.
Principal photography took place between August and December 1993, mainly in Georgia, North Carolina and South Carolina. Extensive visual effects were used to incorporate Hanks into archived footage and to develop other scenes. The soundtrack features songs reflecting the different periods seen in the film.
Forrest Gump was released in the United States on July 6, 1994, and received generally favorable reviews for Zemeckis's direction, performances (particularly that of Hanks and Sinise), visual effects, music, and screenplay. The film was an enormous success at the box office; it became the top-grossing film in America released that year and earned over US$678.2 million worldwide during its theatrical run, making it the second-highest-grossing film of 1994, behind The Lion King. The soundtrack sold over 12 million copies. Forrest Gump won six Academy Awards: Best Picture, Best Director, Best Actor for Hanks, Best Adapted Screenplay, Best Visual Effects, and Best Film Editing. It received many award nominations, including Golden Globes, British Academy Film Awards and Screen Actors Guild Awards.
2. Phantom Thread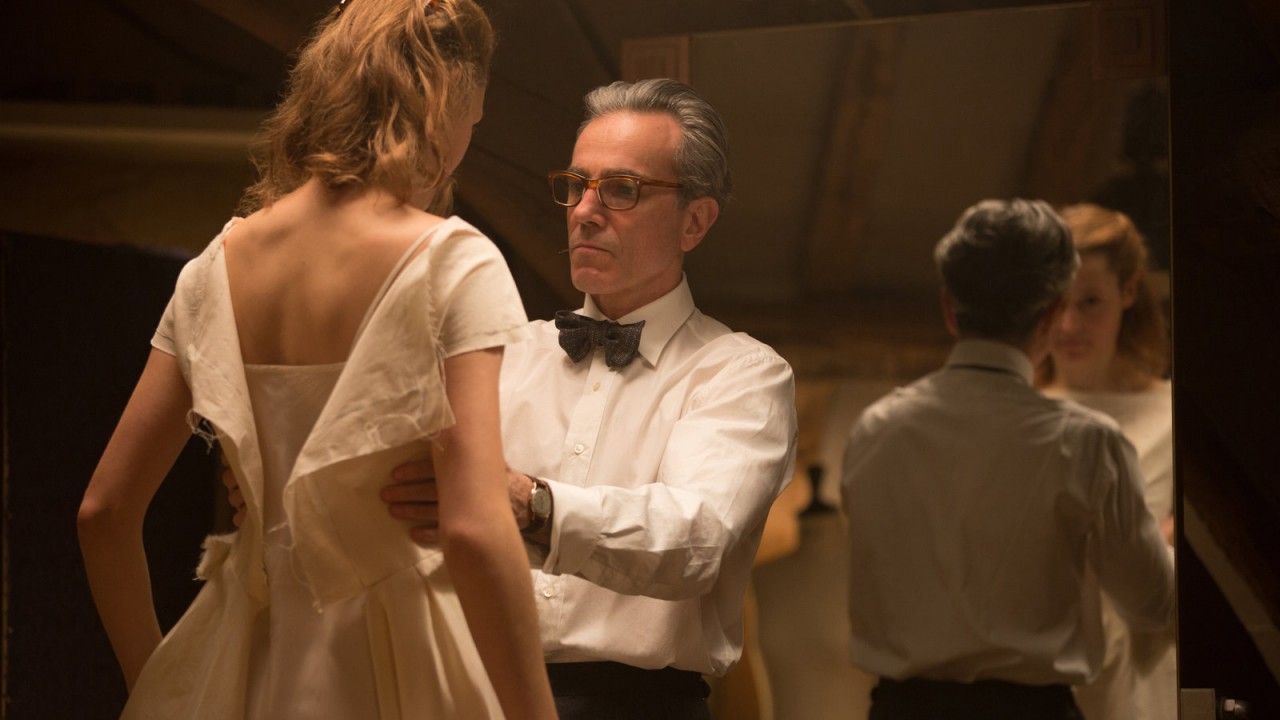 Photo: Focus Features
Imdb score: 7.5/10
Phantom Thread is a 2017 American historical drama film written and directed by Paul Thomas Anderson, and starring Daniel Day-Lewis, Lesley Manville and Vicky Krieps. Set in 1950s London, it stars Day-Lewis as an haute couture dressmaker who takes a young waitress, played by Krieps, as his muse. It marked Day-Lewis's final film role to date. The film is the first Anderson film shot outside the United States, with principal photography beginning in January 2017 in Lythe, England. It is Anderson's second collaboration with Day-Lewis, following There Will Be Blood (2007), and his fourth with composer Jonny Greenwood. Greenwood's original soundtrack is featured prominently in the film.
"Phantom Thread" is seductive and absorbing, but it's also emotionally remote. The film is framed as a love story, but it never swoons, and it's enough to make you wonder: Why does Anderson, whose work back in the late '90s (the transcendent "Boogie Nights," the enraptured "Magnolia") pulsated with off-kilter humanity, now make dramas that are essentially didactic studies of fantastically cold brutes? He remains a filmmaking wizard, and "Phantom Thread" sweeps you up and carries you along, much more, to my mind, than "The Master" did. Yet it's a thesis movie: the story of a bullying narcissist who lacks the ability to have a relationship, and the outrageous way he's schooled into becoming a human being. It's the story of a control freak made by a control freak, according to Variety.
At the 90th Academy Awards, the film was nominated for Best Picture, Best Director, Best Actor for Day-Lewis, Best Supporting Actress for Lesley Manville and Best Original Score, and won for Best Costume Design. It also earned four nominations at the 71st British Academy Film Awards, winning for Best Costume Design, and received two Golden Globe nominations.
3. Carol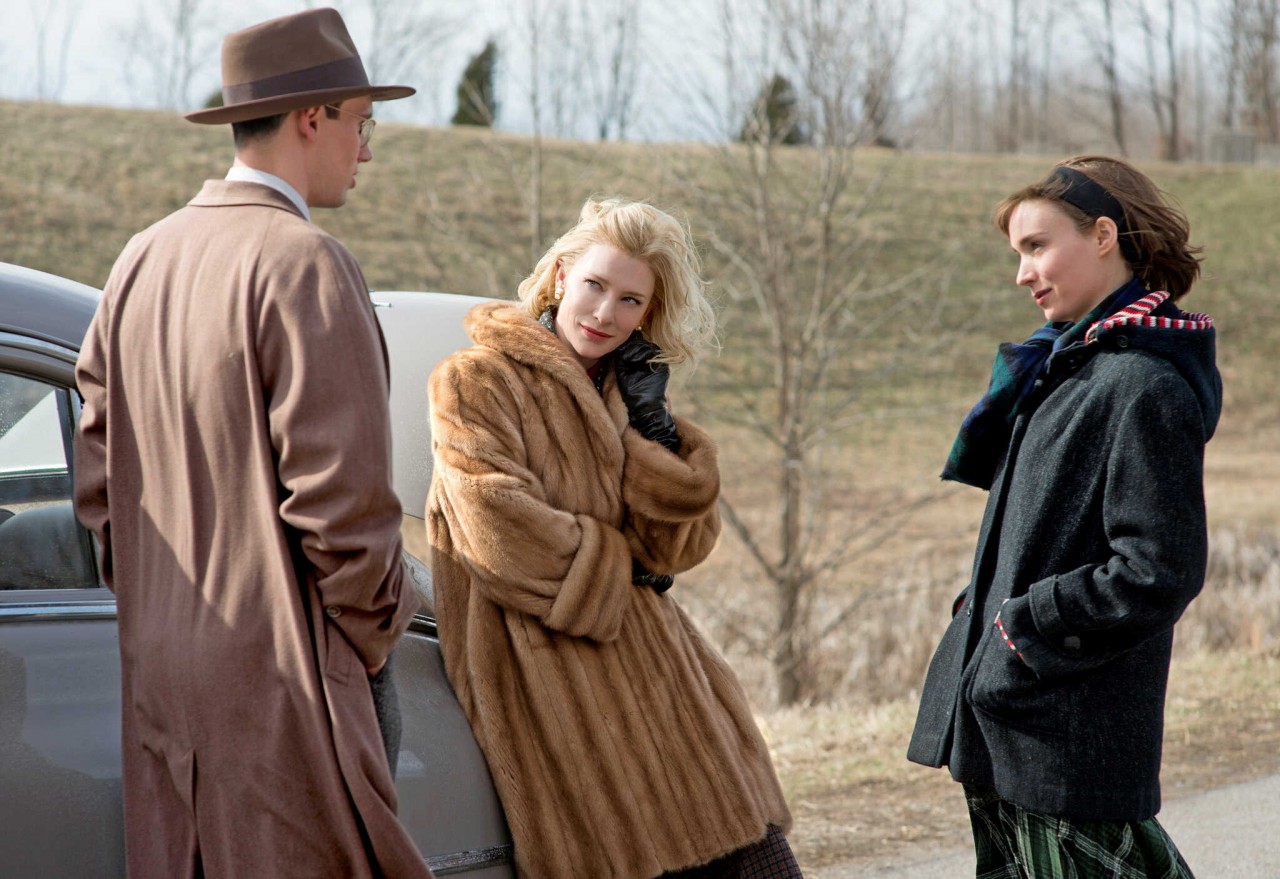 Photo: Netflix
Imdb score: 7.3/10
Carol is a 2015 romantic drama period film directed by Todd Haynes. The screenplay by Phyllis Nagy is based on the 1952 romance novel The Price of Salt by Patricia Highsmith (republished as Carol in 1990). The film stars Cate Blanchett, Rooney Mara, Sarah Paulson, Jake Lacy, and Kyle Chandler. Set in New York City during the early 1950s, Carol tells the story of a forbidden affair between an aspiring female photographer and an older woman going through a difficult divorce.
Carol had been in development since 1997, when Nagy wrote the first draft of the screenplay. British company Film4 Productions and its then-chief executive Tessa Ross financed development. The film had a troubled development period, facing problems with financing, rights, scheduling conflicts, and accessibility. Number 9 Films came on board as a producer in 2011, when Elizabeth Karlsen secured the rights to the novel. The film is co-produced by New York-based Killer Films, which joined the project in 2013 after Haynes's collaborator Christine Vachon approached him to direct. Principal photography on the British-American production began in March 2014, in Cincinnati, Ohio, and lasted 34 days. Cinematographer Edward Lachman shot Carol on Super 16 mm film.
Carol the movie is more of a generational romantic love story between two women of different ages. In fact, the movie features generational conflict that takes place between two women born years apart, one of them lacking, or completely failing to recognise that she has all the options at her disposal of developing a professional career to the extent of becoming a successful woman in the society.
4. When Harry Met Sally…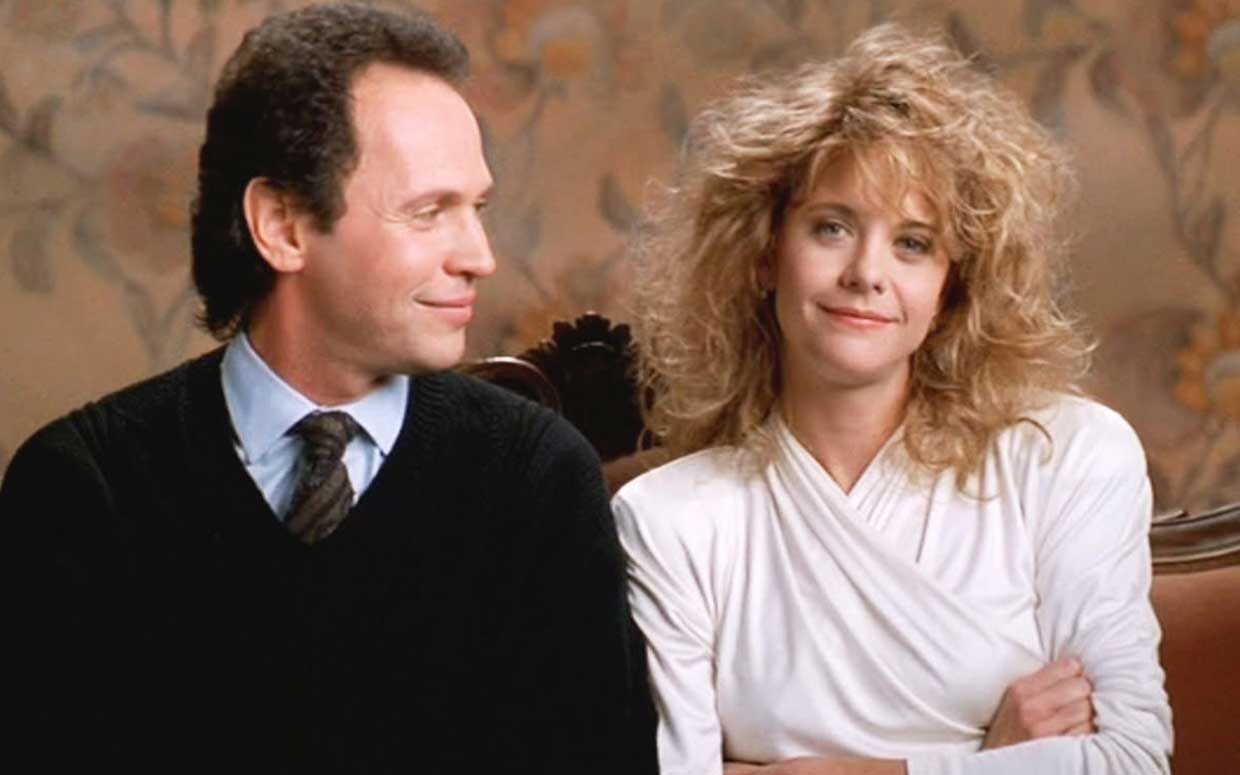 Photo: Columbia Pictures
Imdb score: 7.6/10
When Harry Met Sally... is a 1989 American romantic comedy film written by Nora Ephron and directed by Rob Reiner. It stars Billy Crystal as Harry and Meg Ryan as Sally. The story follows the title characters from the time they meet in Chicago just before sharing a cross-country drive, through twelve years of chance encounters in New York City. The film addresses but fails to resolve questions along the lines of "Can men and women ever just be friends?"
Ideas for the film began when Rob Reiner divorced from Penny Marshall. An interview Ephron conducted with Reiner provided the basis for Harry. Sally was based on Ephron and some of her friends. Crystal came on board and made his own contributions to the screenplay, making Harry funnier. Ephron supplied the structure of the film with much of the dialogue based on the real-life friendship between Reiner and Crystal. The soundtrack consists of sparkling standards from Harry Connick Jr., with a big band and orchestra arranged by Marc Shaiman. For his work on the soundtrack, Connick won his first Grammy Award for Best Jazz Male Vocal Performance.
Columbia Pictures released When Harry Met Sally... in selected cities, letting word of mouth generate interest, before gradually expanding distribution. The film grossed $92.8 million in North America, and was released to critical acclaim. Ephron received a British Academy Film Award, an Oscar nomination, and a Writers Guild of America Award nomination for her screenplay. The film is ranked 23rd on AFI's 100 Years... 100 Laughs list of the top comedy films in American cinema and number 60 on Bravo's "100 Funniest Movies". In early 2004, the film was adapted for the stage in a production starring Luke Perry and Alyson Hannigan.
5. About Time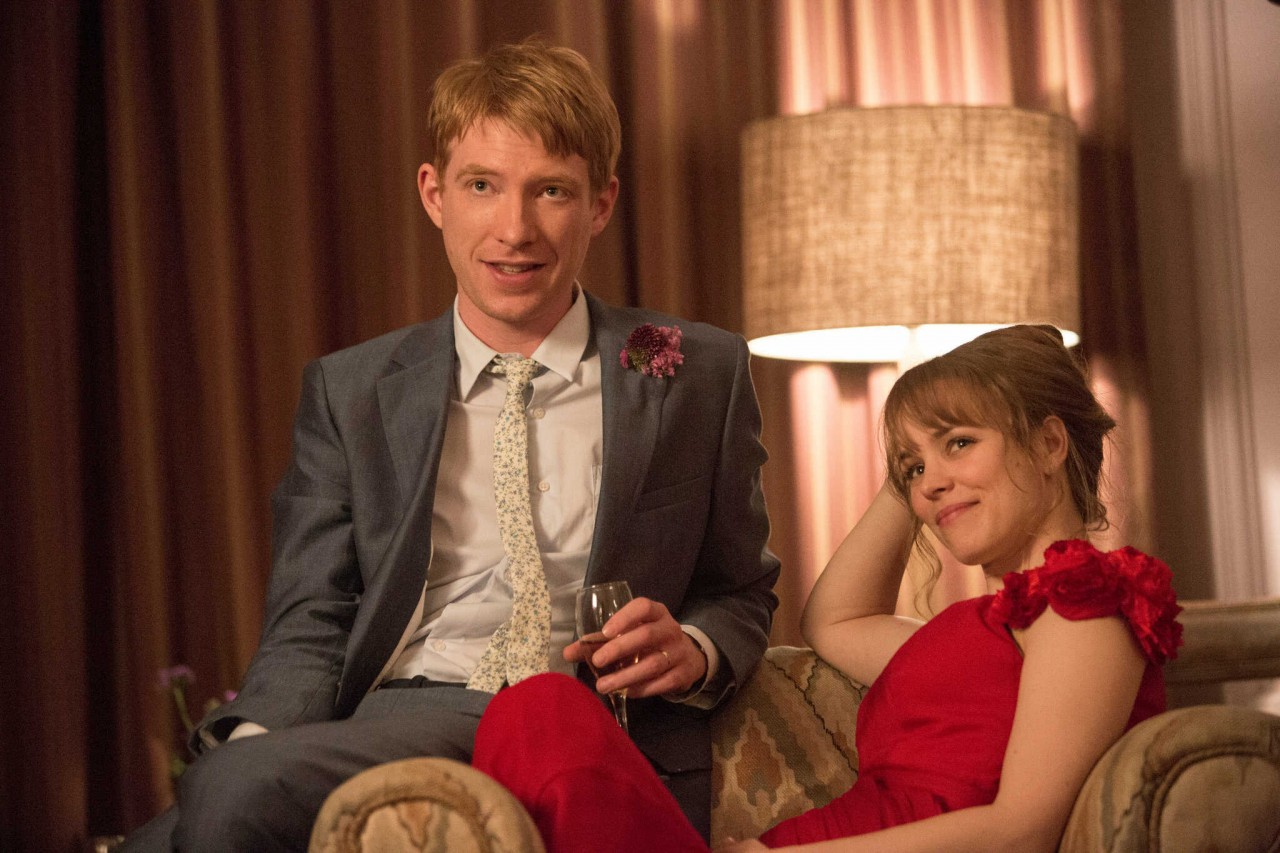 Photo: Universal Pictures
Imdb score: 7.8/10
About Time is a 2013 British romantic comedy-drama film written and directed by Richard Curtis, and starring Domhnall Gleeson, Rachel McAdams, and Bill Nighy. The film is about a young man with the ability to time travel who tries to change his past in hopes of improving his future. The film was released in the United Kingdom on 4 September 2013. The film received positive reviews from critics. At the box office, it grossed $87.1 million against a $12 million budget.
As sweet, familiar and reassuringly bland as rice pudding, Richard Curtis' "About Time" evokes a sense of deja vu, not least for anyone who's seen "The Time Traveler's Wife," a conceptually similar love story that also co-starred Rachel McAdams. After the misadventure of "Pirate Radio," Curtis returns to roost in the well-heeled, quintessentially English milieu that made him famous internationally as a scribe with "Four Weddings and a Funeral," "Notting Hill," and his directorial debut, "Love, Actually."
6. Snowpiercer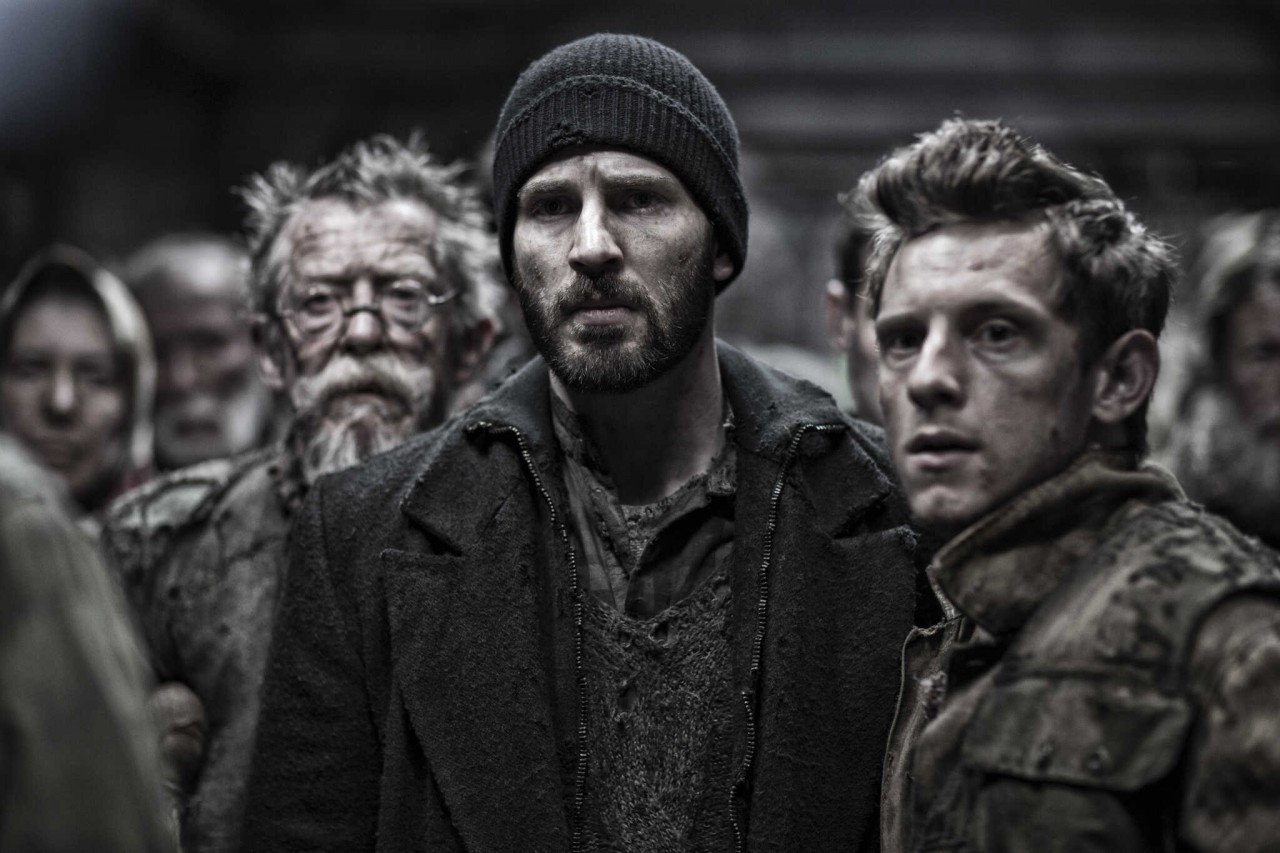 Photo: IMdb
Imdb score: 7.1/10
Snowpiercer is a 2013 post-apocalyptic science fiction action film based on the French graphic climate fiction novel Le Transperceneige by Jacques Lob, Benjamin Legrand and Jean-Marc Rochette. The film was directed by Bong Joon-ho and written by Bong and Kelly Masterson. A South Korean-Czech co-production, the film marks Bong's English-language debut; almost 85% of the film's dialogue is in English.
The film stars Chris Evans, Song Kang-ho, Tilda Swinton, Jamie Bell, Octavia Spencer, Go Ah-sung, John Hurt, and Ed Harris. It takes place aboard the Snowpiercer train as it travels a globe-spanning track, carrying the last remnants of humanity after a failed attempt at climate engineering to stop global warming has created a new Snowball Earth. Evans stars as Curtis Everett, one of the lower-class tail-section passengers, as they rebel against the elite of the front of the train. Filming took place at Barrandov Studios in Prague, using train car sets mounted on gimbals to simulate the train's motion.
Snowpiercer received critical acclaim, and appeared on many film critics' top ten lists of 2014 after its international release, with praise for its vision, direction, and performances, particularly by Evans and Swinton. Initially planned for a limited-screen showing in the United States, the critical response prompted The Weinstein Company to expand the showing to more theaters and to digital streaming services. With a budget of $40 million, it remains one of the most expensive Korean productions ever.
7. An American in Paris
Photo: Qpac
Imdb score: 7.2/10
An American in Paris is a 1951 American musical comedy film inspired by the 1928 orchestral composition An American in Paris by George Gershwin. Starring Gene Kelly, Leslie Caron (her film debut), Oscar Levant, Georges Guétary, and Nina Foch, the film is set in Paris, and was directed by Vincente Minnelli from a script by Alan Jay Lerner. The music is by George Gershwin, with lyrics by his brother Ira, with additional music by Johnny Green, and Saul Chaplin, the music directors.
The story of the film is interspersed with dance numbers choreographed by Gene Kelly and set to Gershwin's music. MGM executive Arthur Freed bought the Gershwin musical catalog from George's brother Ira in the late 1940s, since George died in 1937. Some of the tunes in this catalog were included in the movie, such as "I Got Rhythm" and "Love Is Here to Stay". Other songs in the movie include "I'll Build A Stairway to Paradise" and "'S Wonderful". The climax of the film is "The American in Paris" ballet, a 17-minute dialogue-free dance featuring Kelly and Caron set to Gershwin's An American in Paris. The ballet sequence cost almost half a million dollars to shoot. It was filmed on 44 sets in MGM's back lot. According to Leslie Caron in a 2009 interview on Paul O'Grady's interview show the film ran into controversy with the Hays Office over part of her dance sequence with a chair; the censor viewing the scene called it "sexually provocative", which surprised Caron, who answered "What can you do with a chair?"
An American in Paris was an enormous success, garnering eight Academy Award nominations and winning six (including Best Picture), as well as earning other industry honors. In 1993, it was selected for preservation by the United States Library of Congress in the National Film Registry for being "culturally, historically, or aesthetically significant". It is ranked number nine among AFI's Greatest Movie Musicals.
Top 8 Best Movies of 2021

From romance, blockbusters to thrilling dramas, these movies made a huge impression on the audience in front of the big screens and are some of ...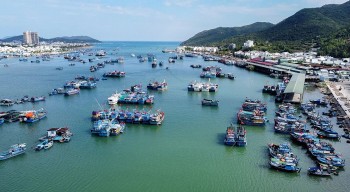 Economy
GDP growth quickened to 7.72% in the quarter ended June, beating the government's 6%-6.5% target.