A Hanoian's Guide to Clean Eating
Clean eating is not about eating clean or dirty food. It is about what benefical nutrition you consume. Check out 14 simple clean eating dishes to maintain your diet and fitness.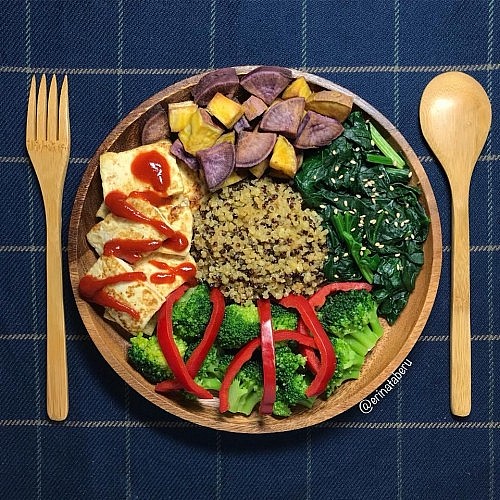 A bowl of clean eating food. Photo Elipsport
Thao Ngan, 21 years old, living a Hanoi, recommends clean eating for healthier lifestyles. She started the clean eating habit two years ago accompanied with regular exercise.
However, Ngan confessed that clean eating is sometimes boring because of less oil and moderate seasoning dishes. There are times in a week when she has a 'cheat day' to enjoy what she craves for like sweeter food or dishes with more calories.
Ngan said the key to enjoying cleaner meal is to always change menu and mix ingredients to make the dishes colorful and well decorated.
Thao Ngan maintains her fitness with clean eating habit. Photo Zing News
Clean eating helps Ngan save cooking time because she only needs to wash ingredients, then boil, steam or stir fry them.
Each dish takes her about 15 to 20 minutes to cook.
Let's explore recipes recommended by Ngan to diversify your clean eating menu.
1. Bread and eggs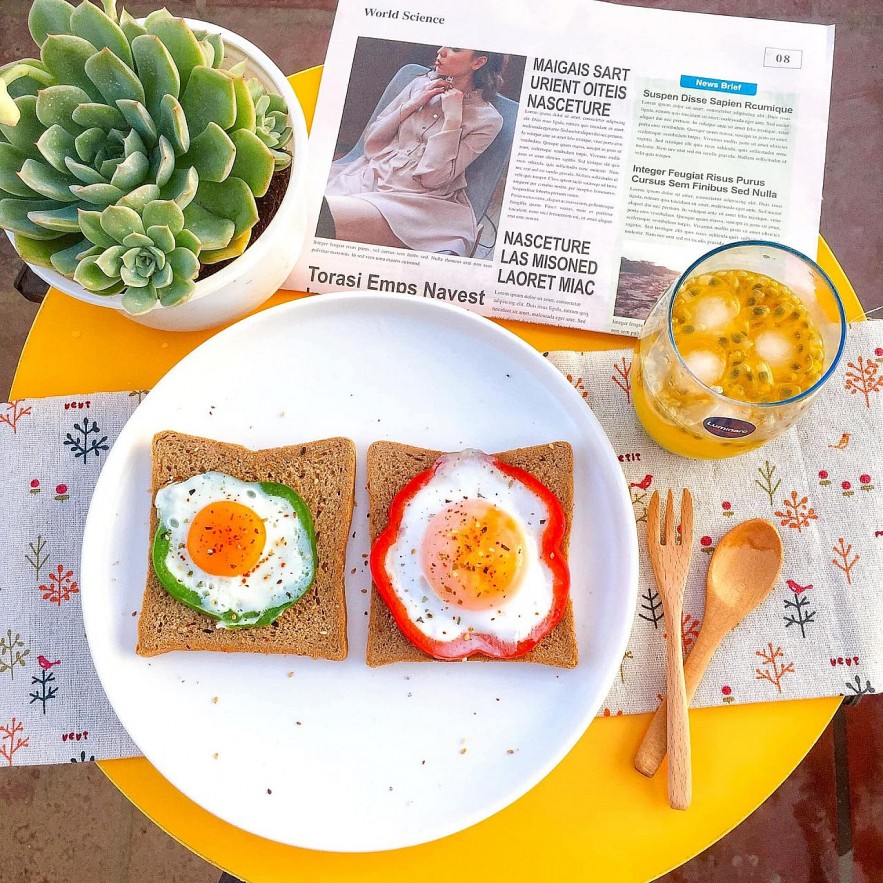 Photos Zing News
Fry an omelet and put in into a sliced piece of red, yellow or green bell peppers. Enjoy with bread and a cup of passion fruit.
2. Sweet potatoes with eggs and vegetables
Boil or steam sweet potatoes and cut them into small pieces. Cut the bell peppers with the same size. Stir fry sweet potatoes in a pan with bell peppers, ketchup, a little salt and ground pepper. Crack one egg in the middle, add a little water, cover the pan with a lid until the egg is cooked.
3. Bread, fruits and yogurt
Spread some unsweetened yogurt on the bread, add sliced ​​bananas and grapes on top. Sprinkle some chia seeds.
4. Pasta
Boil and drain pasta.
Bake the cherry tomatoes in an air fryer.
Sauté the shrimp with a pinch of salt and pepper. Stir fry pasta with some unsweetened milk and one slice of cheese. Add shrimp, cherry tomatoes, sweet corn and beans.
5. Healthy Tiramisu
Puree young tofu with one banana. Soak bread in coffee for moisture and aroma. Pour the banana and tofu mixture on the bread, sprinkle some cocoa on the surface.
6. Egg burger
Boil eggs, then cut in half. Put ham/bacon, cheese, cucumber or lettuce, tomatoes in the middle of the eggs. Add some mayonnaise and chili sauce. Use toothpicks to shape the ingredients together.
7. Pumpkin cupcake
Pumpkin cupcake is made from 70g of finely ground oatmeal, baking powder, honey, 130g of steamed and pureed pumpkin, unsweetened milk, eggs, diet sugar and cinnamon powder. Mix the ingredients until the mixture liquid fill about two thirds of a cup. Put some almonds and chocolate chips. Bake the cake at 140 degrees Celsius for 20 minutes.
8.Mango and pineapple smoothie
Chop pineapple and mango and put them into a freezer, then blend with unsweetened yogurt to have a refreshing mango and pineapple smoothie in a few minutes.
9. Cheese cake
Make a grilled cheesecake using two to three slices of cheese, one to two pieces of laughing cow cheese, fresh milk without sugar.
Put the ingredients in a pot and heat until thickened, pour over the bread. Bake in an oven at 170 degrees Celsius for seven minutes.
10. Potato pizza
Boil or steam potatoes, mash them with eggs, and put them in an oven.
Put ketchup and favorite ingredients as topping and bake one more time. Baking temperature should be set at about 160-180 degrees Celsius.
11. Creamy noodles
Boil and drain noodles.
Put noodles in a pan, add unsweetened milk and one piece of cheese. Sauté shrimp and mixed nuts. Here we have a dish of delicious and nutritious cream sauce noodles.
12. Overnight oat meal
Mix whole grain oats with unsweetened milk, cinnamon powder, cocoa powder, chia seeds, one mashed banana and mix well. Leave the oat mixture in the refrigerator overnight to have a cool breakfast the next day.
13. Beef curry
Stir-fry beef then pour water, add some curry powder, salt and pepper. Add sweet potatoes and carrots and cook until tender. You will have a bowl of attractive curry.
14. BBQ chicken breast
Chicken breast marinated with salt, pepper, yellow mustard and honey. Bake at 170 degrees C for 15 minutes. Enjoy the dish with lettuce and avocado.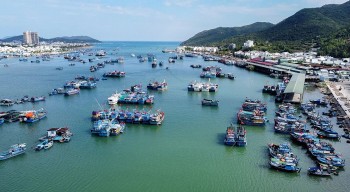 Economy
GDP growth quickened to 7.72% in the quarter ended June, beating the government's 6%-6.5% target.