Best Tech Gadgets for Christmas Gifts
All of these fantastic products, from folding phones, headphones, and VR headsets to smart speakers and eco-friendly phone cases, are outstanding, built to last, and won't end up in a drawer or, worse, the trash.
If you're searching for something more exciting than socks for Christmas gifts this year, here are some devices that might be just the thing.
Fairphone 4 smartphone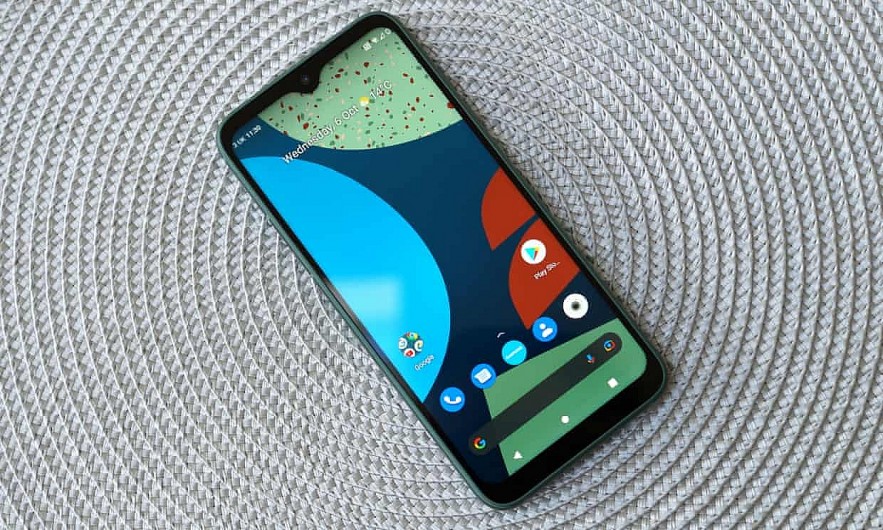 The Fairphone 4 is a modern 5G Android phone that is ethically produced and repairable at home. Photo: The Guardian
The most ethical, repairable smartphone you can purchase has gotten a major upgrade for 2021, with a new design, 5G, and faster CPUs. With software support until 2027 and a five-year warranty, the Fairphone 4 is built to last.
It still boasts a lot of recycled and ethically sourced components, as well as modular pieces that you can change with just a small screwdriver and a replaceable battery that lasts roughly two days.
The camera is still in beta, there's no headphone port, and it's not the quickest smartphone on the market, but it gets the job done. For each unit sold, Fairphone will recycle an equivalent device, making the phone e-waste neutral as well. You'll pay around £200 more than you would for a comparable phone from a competitor, but this helps pay the factory workers who create the Fairphone a fair wage.
Samsung Galaxy Z Flip 3 smartphone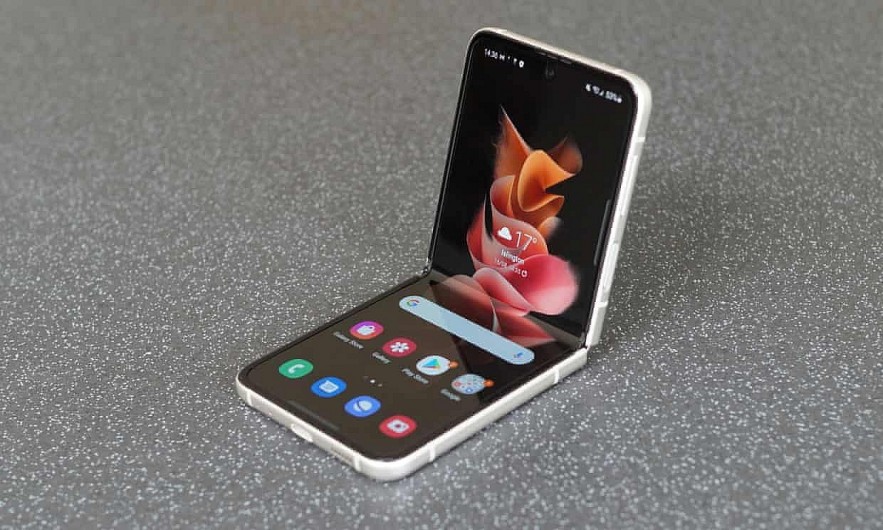 The Galaxy Z Flip 3 has one long screen that folds in half like a makeup compact. Photo: The Guardian
The Z Flip 3 is not only a cutting-edge piece of technology, but it's also a fantastic phone.Samsung's reimagining of the flip phone places a 6.7in flexible screen in the middle of a classic clamshell design, giving it the best of both worlds: a large, lush screen that rivals superphones and a tiny size that allows it to fit in your pocket when folded.
When compared to regular phones that cost the same, you get good cameras, top performance, and good software with at least four years of upgrades, as well as water resistance. Plus, there's something satisfying about hanging up on a call by closing the phone.
If you require a larger display, Samsung's Galaxy Z Fold 3 also includes a folding tablet screen.
Apple iPad (9th gen) tablet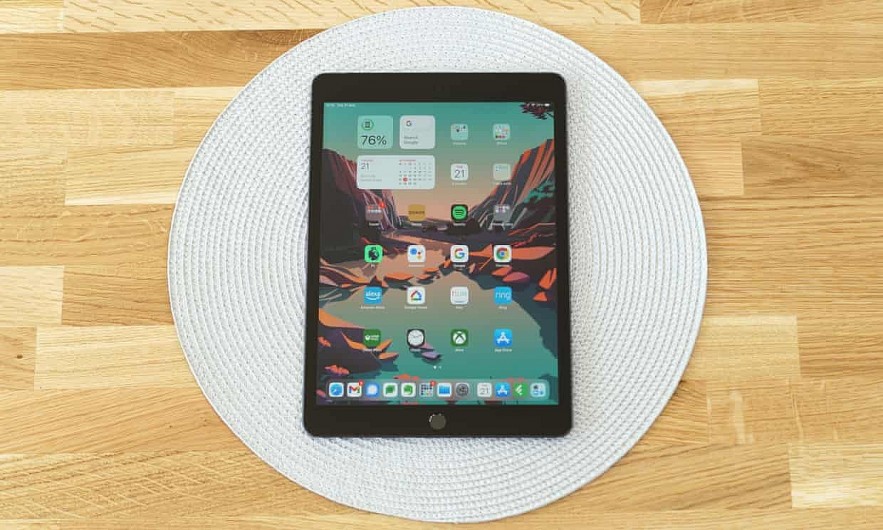 The 10.2in iPad is all the tablet most need for watching TV, browsing the web and viewing photos. Photo: The Guardian
Apple's basic iPad is the greatest option for most people when it comes to a tablet for watching TV, playing games, and reading the Guardian. The recycled aluminum shell is sturdy, and the 10.2in screen and speakers are adequate. For apps and games, the strong CPU, extended battery life, and 64GB of storage will suffice. The tablet will also last for years due to the extensive software support.
For video conversations, the spectacular new 12-megapixel "Centre Stage" camera pans and scans intelligently to keep you in view.Apple's App Store provides all of the media and tablet apps you could desire, and keyboards and cases are widely available if you want to use it as a PC.
Apple MacBook Air M1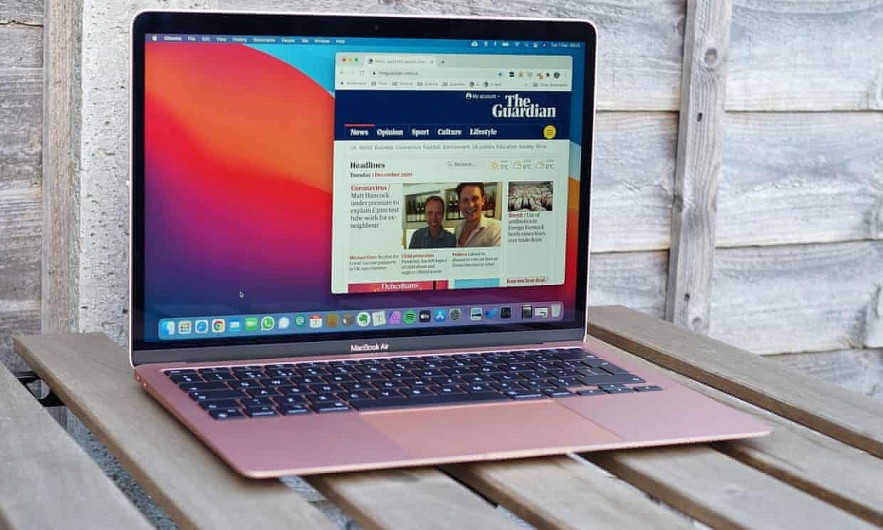 The MacBook Air is thin, light, powerful, lasts a long time on battery and is made out of recycled aluminum. Photo: The Guardian
The MacBook Air has gone from a low-power small and light notebook to the best consumer laptop you can purchase thanks to Apple's transition from Intel CPUs to M1 chips of its own design. The M1 processor is not only quick and powerful, but it also allows for game-changing battery life of more than 16 hours of work — allowing for several days away from the charger.
It has no fan, so it is completely silent; the screen is excellent; the keyboard and trackpad are excellent; the slim body is constructed of recycled aluminum, and it also incorporates recycled tin and plastic; and the screen is excellent.
The webcam isn't great, and there are just two USB-C/Thunderbolt ports, but you'll have to pay a lot more to beat the M1 MacBook Air.
Ikea Symfonisk picture frame wifi speaker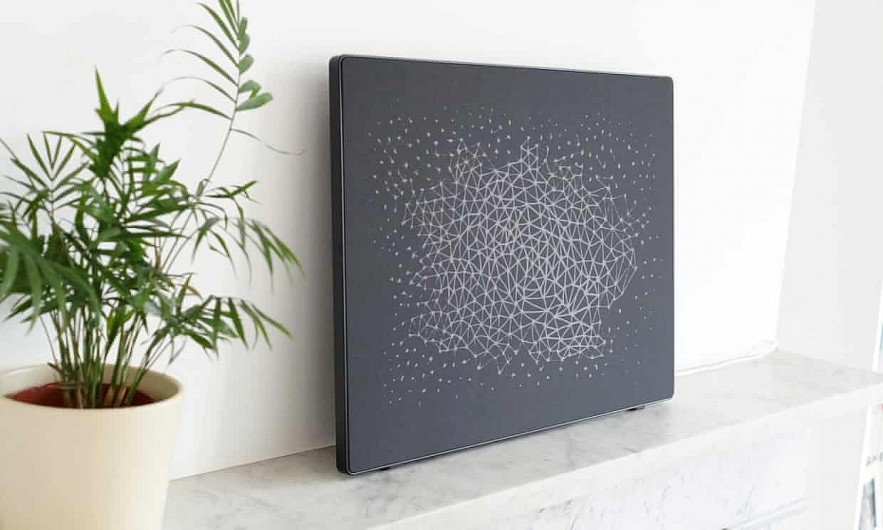 This picture frame hides an excellent Sonos wifi speaker behind a piece of art. Photo: The Guardian
Ikea's collaboration with Sonos, a provider of wireless speakers, has resulted in some unique equipment. The Symfonisk picture frame, which hides a speaker behind art on your wall – and it sounds surprisingly nice – follows a shelf and a light that double as speakers.
It may be hanging or leaning against a wall, plays music over wifi from nearly any music service, and can even be linked wirelessly as a pair or as part of a multiroom audio system. It still requires a power wire to run down your wall, but you can choose between white or black frames, and the art print can be easily swapped out for another - though not your own.
Sonos Roam speaker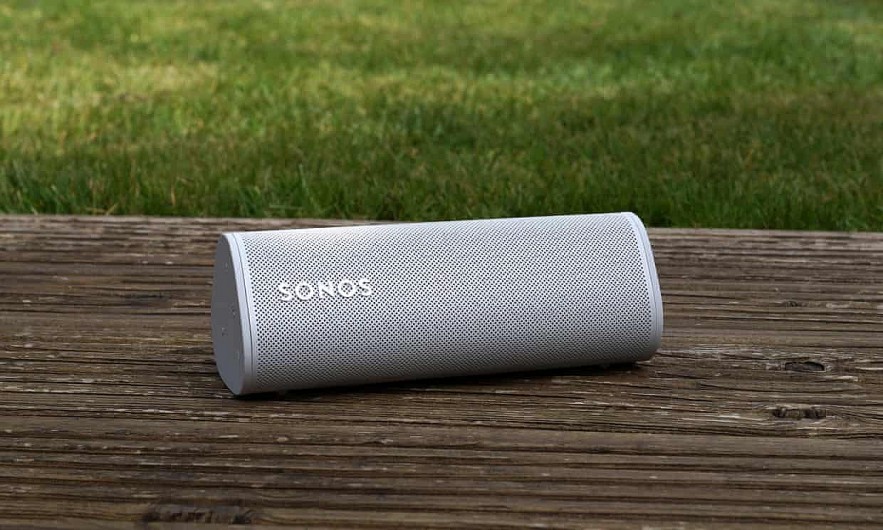 The Sonos Roam is a portable speaker that sounds so good you will want to use it at home, too. Photo: The Guardian
When you reach home, most Bluetooth speakers are fine on the road but quickly relegated to a drawer. Not so with the Sonos Roam, which is so good, you'll want to use it at home as well.
It offers wifi for direct music streaming at home, and Alexa or Google Assistant voice control. It supports nearly every music provider under the sun. It also features Bluetooth, so you can connect your phone while driving. It's water-resistant, long-lasting, light, and small, but it produces a powerful, high-quality sound. It has a battery life of ten hours and can be charged through USB-C or wireless charging in the base. It can also be used in conjunction with other Sonos speakers to create a multiroom audio system. Sonos promises to maintain the Roam for at least five years after it is no longer sold, but they have a history of doing so for much longer, and the battery can be replaced if it dies.
Sony WH-1000XM4 headphones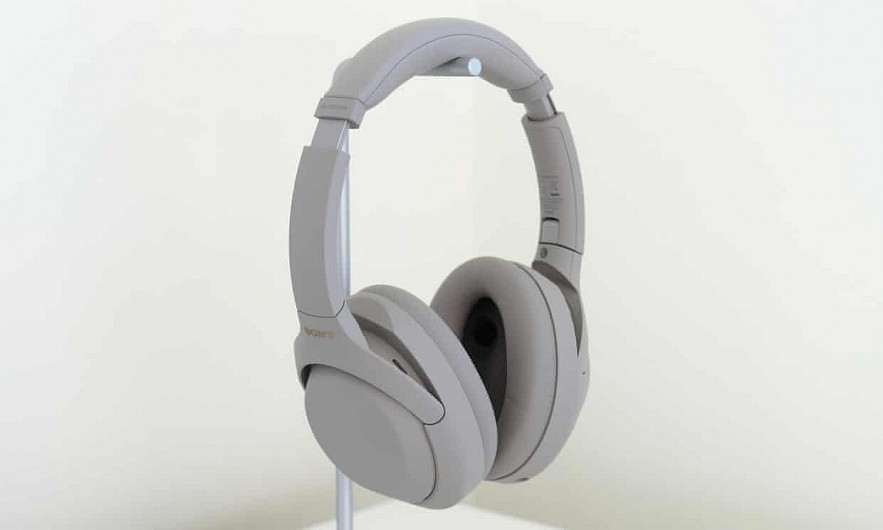 Sony's top noise-canceling headphones are available in a range of colors, not only grey. Photograph: Samuel Gibbs/The Guardian
The greatest wireless headphones from Sony have an odd name but are fantastic. They are ultralight and comfy for extended listening sessions, with a battery life of 30+ hours, come in a variety of colors, and fold up nicely for travel.
They offer excellent noise-canceling technology that works well on both flights and commutes. They also sound fantastic, with the kind of gleaming clarity that makes even the most well-worn music sound fresh. They offer a wonderful set of touch controls for playing and volume, and they can connect to two devices through Bluetooth at the same time while also having a wire. They're even repairable, and the battery can be replaced if it dies, which is unusual in the world of headphones.
Audio-Technica ATH-M50x headphones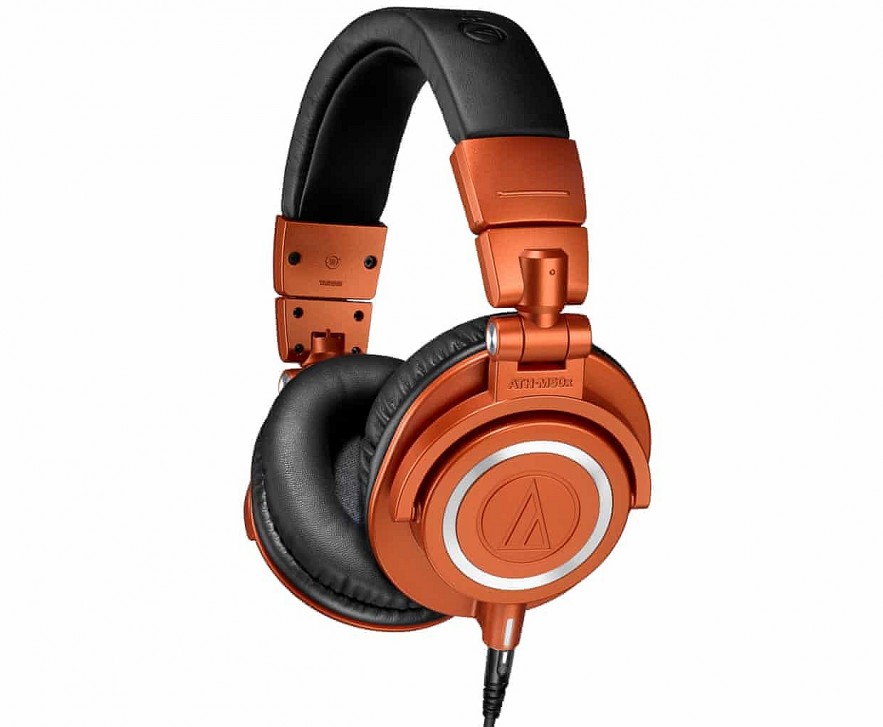 Available in black or a series of special colors including metallic orange, these headphones are studio legends for a reason: they sound great. Photog: Audio Technica
You can't go wrong with these wired headphones if you want to offer a gift that sounds excellent and lasts a long time. They're super comfy, with roomy ear cups and a well-padded headband, and they sound great, with neutral, balanced audio that's won them a lot of fans among music producers. Turn up the volume on the music and relax. Their closed-back design prevents others from hearing what you're listening to, but they can only filter a tiny amount of noise from outside. They fold up into a small package and appear to be durable.
The cord is detachable, and the headphones are generally repairable, so you won't have to throw them away if something goes wrong. For a little more money, Audio-Technica also offers a Bluetooth version.
Samsung Galaxy Buds 2 headphones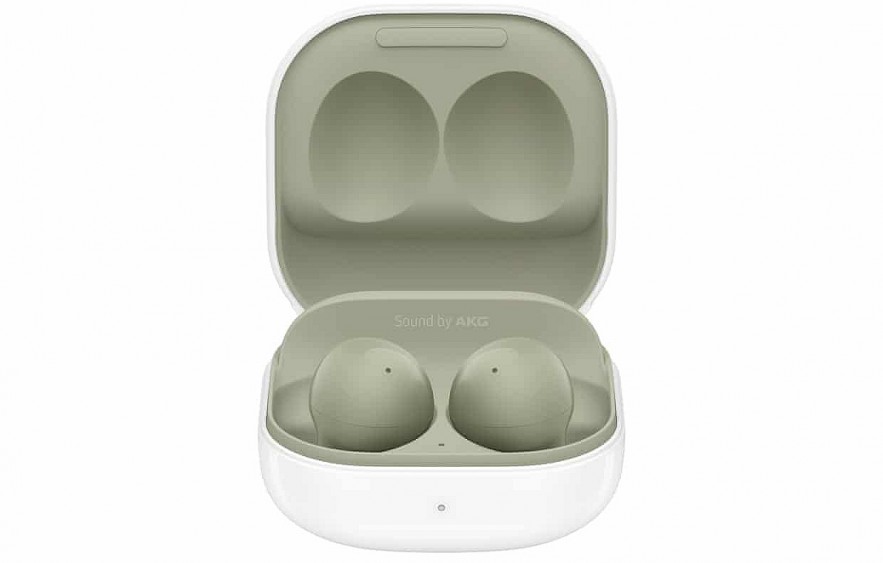 The Galaxy Buds 2 are Samsung's best true-wireless earbuds yet. Photo: Samsung
Samsung's new true wireless earphones are the best they've ever made. With a solid Bluetooth 5.2 connection, good active noise-canceling for filtering out the commute, and great sound, they don't spare on features. They offer strong touch controls for playback, can play for up to five hours, and can be charged three times in the little case.
The updated app is only available for Android users, and it is just splashproof. However, they are more repairable than other genuine wireless earbuds, so if something goes wrong, you can replace the battery and fix them.
Logitech MX Keys Mini keyboard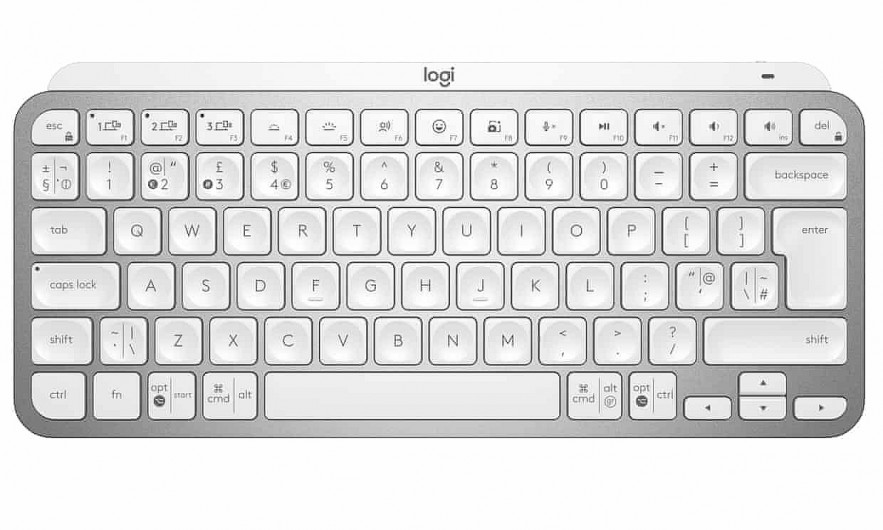 Attractive and with excellent typing and key feel, there aren't many slimline keyboards better than the MX Keys Mini. Photo: Logitech
Working from home can be a chore, but adding a little luxury to the computer your loved one is glued to for hours on end can make it a little more tolerable. Logitech's new rechargeable Bluetooth keyboard is a smaller version of the company's popular MX Keys. It has some of the greatest laptop-style typing you can find, making every keypress responsive and pleasurable while taking up minimal desk space.
It's composed of up to 30% recyclable plastic, works across different platforms, and can connect to up to three devices at once, switching between them at the touch of a button. It also includes an automated backlight and plenty of customization possibilities.
Microsoft Ocean Plastic Mouse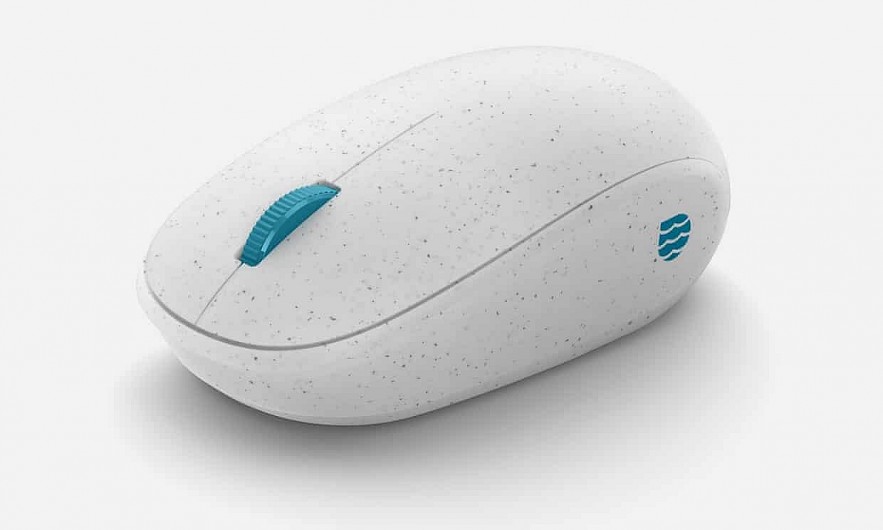 This Bluetooth mouse is made from recycled plastic bottles taken from the ocean. Photo: Microsoft
The Ocean Plastic Mouse is a limited-edition version of Microsoft's Bluetooth Mouse that is created from 20% recycled plastic collected from the ocean and has a cool speckled appearance. It can run for up to a year on an AA battery (use a rechargeable), and you can recycle an old mouse by sending it to Microsoft.
Targus EcoSmart laptop bag range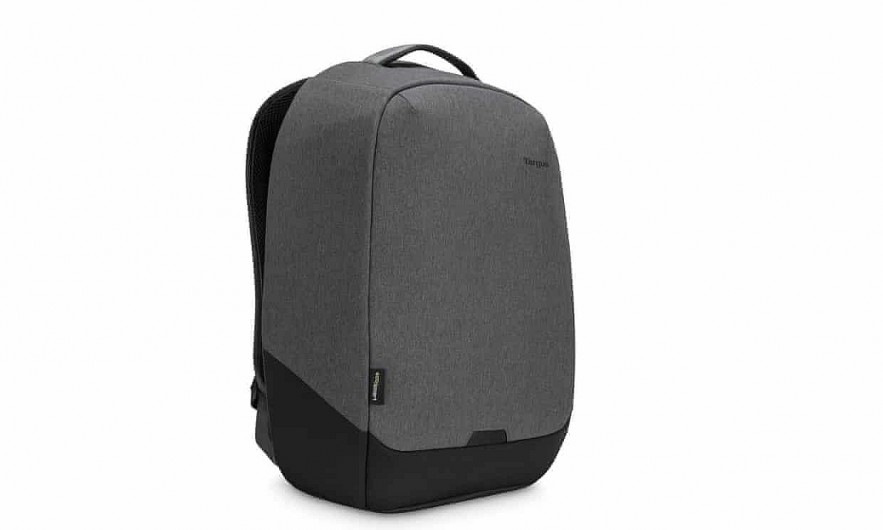 The Targus Cypress Security EcoSmart is made from 17 recycled plastic bottles. Photo: Targus
There are many options when it comes to bags and truck gear, but few have as long a history as Targus, the inventor of the first personal computer carrying case in 1982. Targus' latest EcoSmart laptop bag collection includes backpacks, cases, and sleeves manufactured from up to 26 recycled plastic bottles.