Bloomberg: Vinfast's IPO valuation could reach US$ 50 billion
Tycoon Pham Nhat Vuong's Vingroup, the largest private conglomerate in Vietnam is considering the initial public offering (IPO) of its automaker VinFast in the US that could raise US$2 billion, seeking a valuation of at least $50 billion after a listing, according to Bloomberg.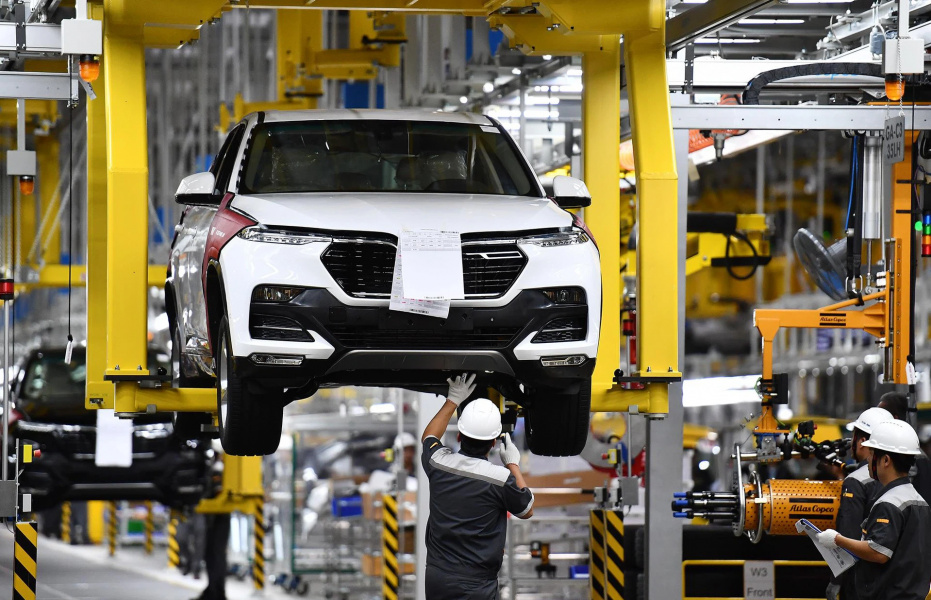 Workers working in a VinFast factory in Hai Phong. (Photo: Zingnews).
VinFast is considering an IPO in the US, seeking to earn US$3 billion
The biggest carmaker in Vietnam is working with advisers on the potential offering that could take place as soon as this quarter, the people said. An offering could raise as much as $3 billion, said the people, who asked not to be identified as the information is private. The company is seeking a valuation of at least $50 billion after a listing, one of the people said to Bloomberg.
At $2 billion,VinFast's IPO would be the biggest ever by a Vietnamese company after Vinhomes JSC's $1.4 billion first-time share sale in 2018, according to data compiled by Bloomberg. The carmaker could also become the first Vietnamese company to list in the U.S. if successful.
Details of VinFast's IPO including size and timeline could change as deliberations are ongoing, the people said. A representative for Vingroup declined to comment.
If the IPO is successful in the United States, the sale of potential shares of VinFast to the New York Stock Exchange (NYSE) in the US, the IPO will also set an 'unprecedented' record. Previously, Vinhomes, a member unit of Vingroup specializing in real estate activities, also made a mark with the IPO of US$ 1.4 billion in 2018 and brought billionaire Pham Nhat Vuong to the top of the list of the world's richest people.
Along with that, VinFast will also become the first Vietnamese car manufacturer to be listed on the US stock market, one of the world's most fierce stock exchanges in the NYSE.
Why VinFast has to enter the US market?
Recently, the world media has paid a certain amount of attention to the Vietnamese car company - VinFast founded by billionaire Pham Nhat Vuong.
As soon as VinFast launched its first electric car in Vietnam, VF e34 set a record when it received 3,692 domestic orders after just 12 hours of opening.
The startup aims to deliver its first electric cars to the United States, Canada, and Europe next year and is looking to open a car factory in the United States, directly competing with the world's leading car manufacturers in this fierce industry.
These macro plans show that Vuong wants to realize the ambition that Vinfast could reach out to the world market, but started the US market - the realm of the top global automakers.
During the Annual General Meeting of Shareholders in 2020, Vingroup's boss himself, billionaire Pham Nhat Vuong personally called VinFast and Vinsmart startups and stated that these businesses need to set higher and stricter goals, so both will conquer in the most difficult market is the United States.
Specifically, according to Pham Nhat Vuong, at that time, for Vingroup's focus on technology and production, both were export-oriented, but the group chose the US market as the key.
According to KB Vietnam Securities Company, VinFast plans to break even in EBITDA within the next 5 years by increasing output to increase market share, as well as reduce production costs. Previously, in the fourth quarter of 2020, sales of VinFast and Vinsmart increased highly, accounting for nearly 20% of the total revenue of Vingroup. KB Securities also said that VinFast plans to occupy 30% of the auto market share in Vietnam.
Pham Nhat Vuong could enter the top 50 billionaires list thanks to Vinfast IPO
The upcoming IPO of automaker VinFast could make Pham Nhat Vuong the first Vietnamese to enter the world's top 50 richest people, VnExpress reported.
The initial public offering of conglomerate Vingroup's VinFast in the US, expected to occur by next quarter as reported by Bloomberg and Reuters, could increase Vingroup chairman Vuong's net worth by 23 billion USD.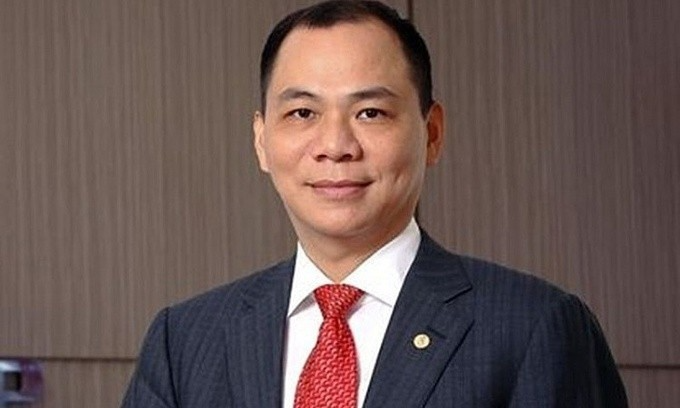 Pham Nhat Vuong, chairman of Vingroup. (Photo courtesy of Vingroup)
If VinFast, the first fully fledged automaker in Vietnam, is listed on the New York Stock Exchange with a minimum value of 50 billion USD, Vuong will see his net worth more than triple from his current 9 billion USD to 32 billion USD. That figure exceeds the 30.7 billion USD net worth of the current 50th richest man on Forbes' 2021 billionaires list.
Vuong has been on Forbes' billionaire lists for nine consecutive years.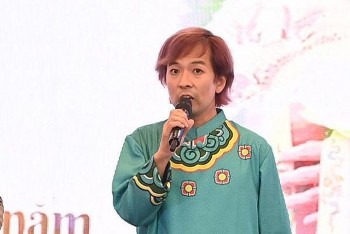 Friendship
Korean singer Joseph Kwon filmed his new video in 19 provinces and cities in Vietnam.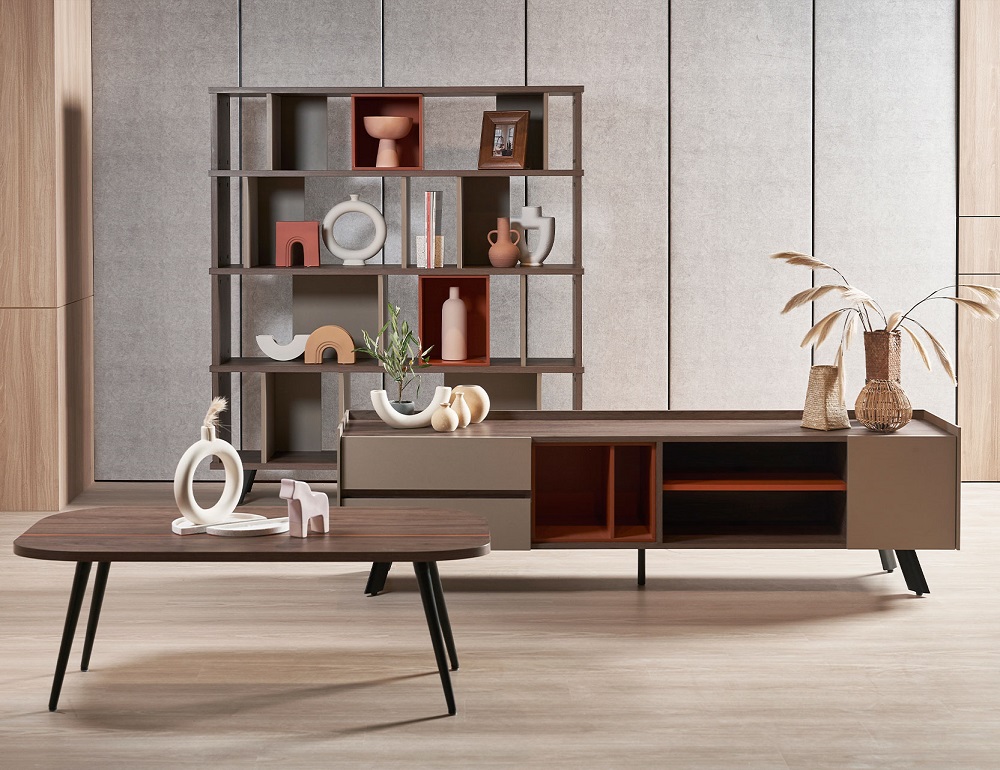 Economy
Setting itself up as a leading home-grown designer furniture brand, Cellini sustains its promise to deliver quality craftsmanship, exclusive designs, and timeless furniture pieces. Reimagining the creations of its in-house craftsmen, Cellini's latest launch draws much of its inspiration from the vibrant hues of the colour wheel and the increased demand for exuberant furnishings for revamping one's abode. Putting its signature artistic spin on everyday pieces for the modern individual, this launch aims to bring true art into the space we live in.
August 11, 2022 | 10:00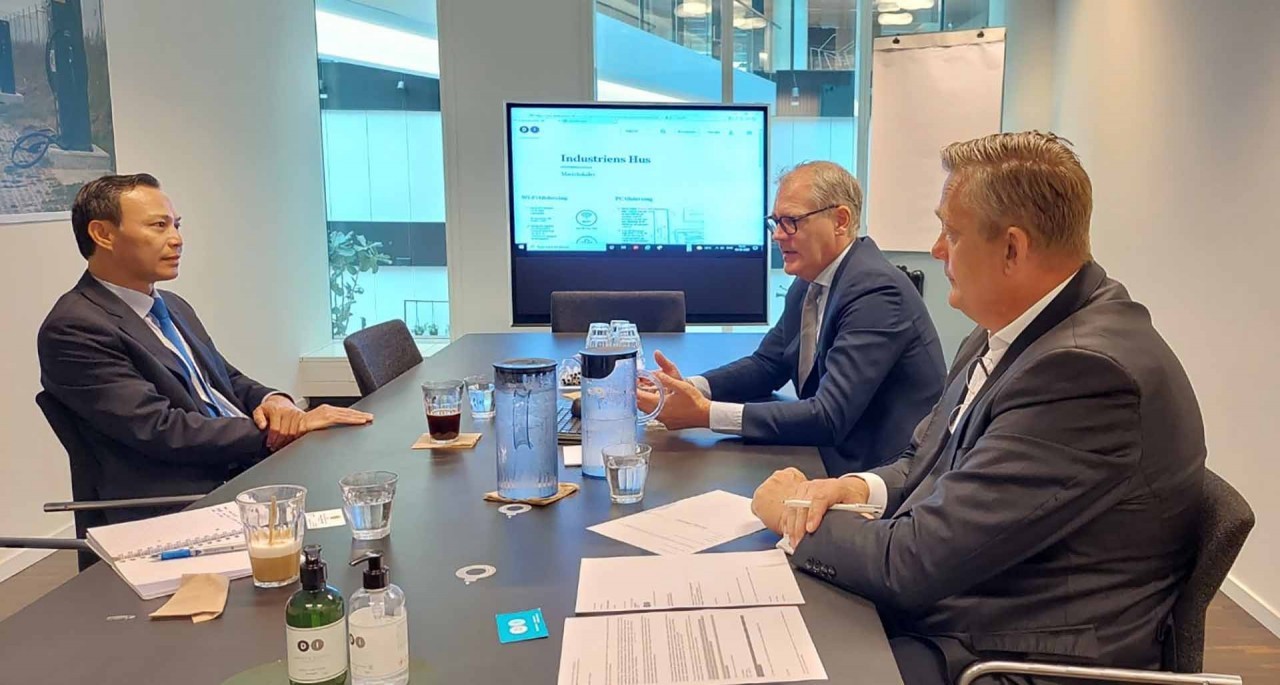 Economy
In Copenhagen, Vietnamese Ambassador to Denmark Luong Thanh Nghi on August 9 had a meeting with Vice President of the Confederation of Danish Industry (DI) Thomas Bustrup.
August 11, 2022 | 09:03