Vietnamese Tycoon launches Sci-tech Awards among 'Largest Prizes' in the World
VinFuture Fund is the very first-ever international science and technology prize initiated by Vietnamese namely Pham Nhat Vuong, founder and chairman of the Vietnamese conglomerate Vingroup and his spouse Pham Thu Huong. The special prizes would cost 4.5 million USD in total, which is among the highest prize money pool in the world.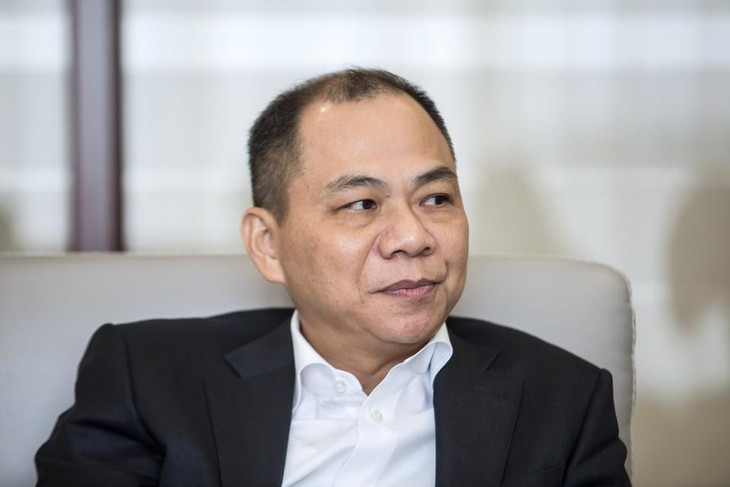 Pham Nhat Vuong, chairman of Vingroup, in Hanoi, Vietnam, in December 2019. (Photo: YEN DUONG/BLOOMBERG)
Vingroup announced that the launch of VinFuture is aiming at international science and technology prize to "create positive change in daily life for millions of people worldwide by promoting scientific research and technological renovation."
Therefore, it claims to honor excellent minds regardless of country, gender, ages - the author of scientific research, inventions, technological innovation to solve common challenges of humanity such as: improving health and quality of life, eradicating poverty, ending hunger, creating opportunities for everyone to enjoy progressive education, clean water, renewable energy, Equity, equity, responsible production and trade, climate change response ...
VinFuture Fund is an independent non-profit organization founded by billionaire Pham Nhat Vuong and his wife Pham Thu Huong with an initial commitment of VND 2,000 billion (US$86 million) and will be supplemented in the future to ensure the long-term operation of the fund.
In a statement announcing the prize, the couple said: "Making a positive change to bring a better life for everyone is our goal - in business as well as in life. The events of 2020 have shown that more than ever, we need to walk side by side with the kind hearts and brilliant minds that are trying to promote the power of science and technology, helping the world overcome challenges and make our lives better."
It is informed that Vietnamese outstanding scientists namely Prof. Vu Ha Van (Yale University) and Prof. Nguyen Thu Quyen (California Santa Barbara University) will co-chair the consultant council of the fund.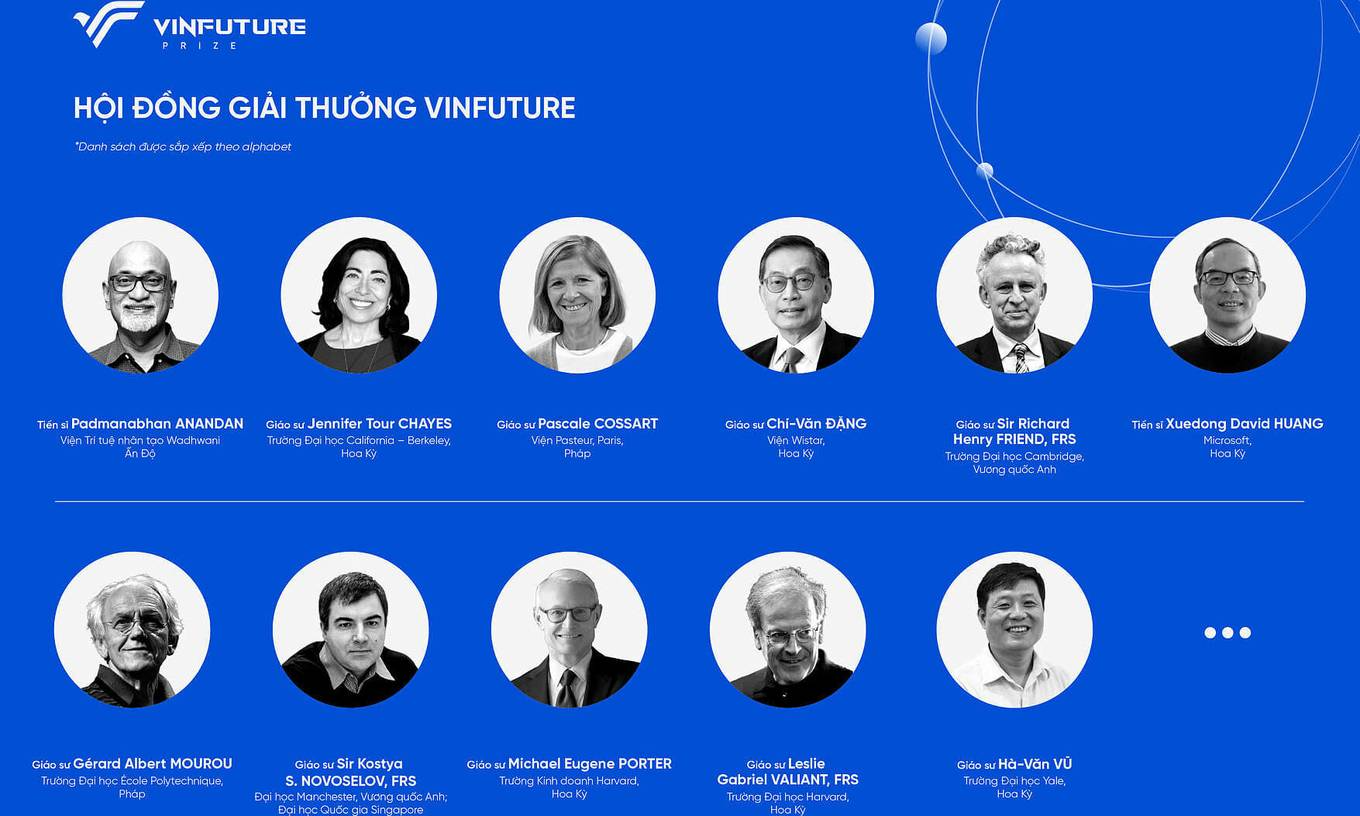 The awards council of VinFuture prizes. Photo courtesy of VinFuture.
Every year, Vinfuture awards will be presented with a total value of 104.5 billion VND (4.5 million USD), becoming one of the most valuable annual awards in the world. In which, the main prize (VinFuture Grand Prize) worth 70 billion VND, equivalent to 3 million USD, is one of the most valuable global science and technology awards so far.
The main prize will be awarded to the author of groundbreaking research, technological inventions that have been shown to make people's lives better and improve sustainable living environments for those who future generations.
The three other prizes of VND11.5 billion ($500,000) each will be awarded to research or inventions from developing countries; those created by women; and for pioneering research or inventions in a new field.
Nominations can be recommended by globally influential scientists and inventors and/or prestigious research, education, technology corporations, and innovation incubators in all countries.
The awards council will comprise internationally reputed scientists and inventors from leading educational, research and technology organizations in the world such as Gérard Mourou, professor and member of the Haut-collège of École Polytechnique, who was awarded the 2018 Nobel Prize in Physics; and Sir Richard Henry Friend, Cavendish Professor of Physics at the University of Cambridge.
Others in the council are Jennifer Tour Chayes, the University of California, Berkeley's Associate Provost of the Division of Computing, Data Science, and Society, and Dean of the School of Information; Michael Porter, Bishop William Lawrence University Professor at Harvard Business School; and Sir Kostya S. Novoselov, a Russian-British physicist who teaches at the Center for Advanced 2D Materials, National University of Singapore.
The VinFuture Awards will start receiving nominations for the first award season from January to June 2021. The list of VinFuture Award winners will be announced in December the same year and the official award ceremony will be held in Vietnam in January 2022.
Pham Nhat Vuong, chairman of Vietnam's largest private company Vingroup, presented on Forbes' list of 15 altruists committed to issues facing the Asia-Pacific region.

Known as Vietnam's richest man, Vuong was the only Vietnamese representative in the annual "Heroes of Philanthropy" list released Wednesday by Forbes Asia, which sifted through dozens of entrepreneurs committed to causes in the Asia-Pacific region who are donating from their personal fortunes.

"Vuong donated $77 million this year through his charity, Kind Heart Foundation, to help needy people with educational scholarships and free healthcare programs in the country," Forbes wrote.

Aged 52, Vuong founded Kind Heart Foundation in 2006 as a platform to build homes, health centers, libraries and infrastructure for low-income communities, and provide natural-disaster relief.

Vingroup also spent $55 million on various Covid-19 causes, such as providing ventilators and other equipment to healthcare organizations, Forbes noted.