Vinfast electrifying plans to move further into global market
Vinfast, the number one automotive manufacturer of Vietnam from the largest private company Vingroup, plans to exceed into the global market including the launch of three new smart EVs.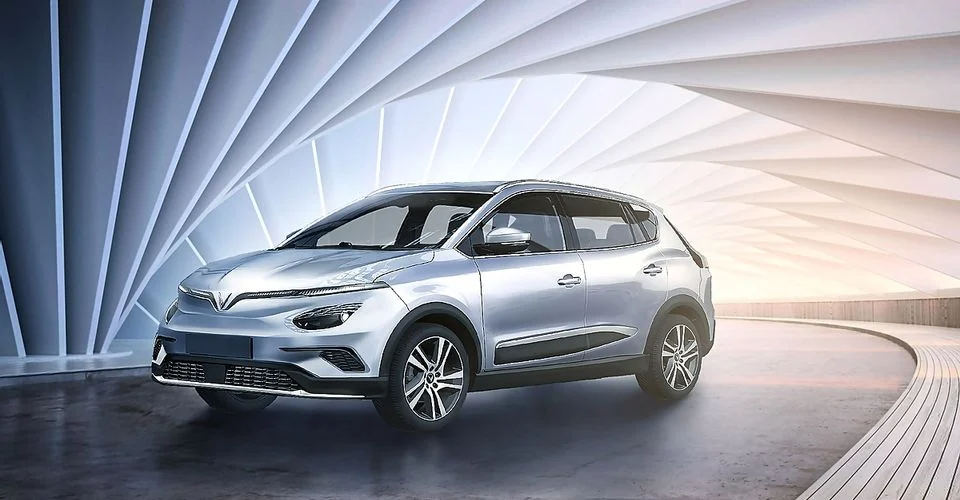 Illustrative photo.
VinFast, part of Vingroup, which is the largest privately run corporation in Vietnam, has some electrifying news. They are planning on moving into the United States and the global market. As the number one ranked car manufacturer in their home country, the creator of smart electric vehicles (EVs) plans to launch globally, starting with opening a plant in the United States later in 2021.
Although not yet well known in the United States, VinFast established their company back in 2017 and in just under four years, has become the best-seller in all three segments of their manufacturing in Vietnam. They launched three models of electric vehicles to the Vietnam market in 2019 and plan to launch three more when they go global later this year.
VinFast's Global Plans
VinFast's upcoming plans for expanding further into the global market include the launch of three new smart EVs. The VF31 (compact), VF32 (small), and VF33 (mid-sized) are all set to start delivery in 2022, according to Hotcars.
All three models have the option of being fitted with hardware for full self-driving, although they are not quite ready for these inclusions. The VF32 and VF33 will be available in the United States and Canada and will be available for pre-order as soon as November.
The VF33 will be offered with a dual-motor powertrain with 402 horsepower and a battery good for over 300 miles of driving. Additionally, it will come available with premium features such as a panoramic glass roof, LED headlights, and an infotainment screen with a 15.4-inch display. At a length of 201 inches, it is the largest of the initial offers in the United States by Vinfast.
The VF32 comes in at just 187 inches in length and is a more compact version of the VF33. It has nearly identical features to its larger counterpart, although it does come with the dual-motor powertrain 402 horsepower motor as an optional add-on rather than a standard offering. The standard offering on the VF32 is a single motor with up to 201 horsepower. The battery is a bit smaller at just 90-kwh versus the V33's larger 106-kwh one.
Currently, VinFast's main plant is located in Hai Phong in Vietnam, however, they have centers for research and delivery in many other locations including the United States, Germany, and Australia. Their founder, Phan Nhat Vuong, the richest man in Vietnam and also the country's only billionaire, has pledged $2 billion of his own money in support of VinFast becoming a more global company.
In an attempt to further their marketing, VinFast recently hosted a contest with prizes over $60,000 to incentivize designers to create a unique showroom building. With the monetary support they've received and their previous successes, VinFast promises to be a company to watch in the near future as they complete plans to open a new plant in the US and install 35 showrooms and service centers this year in California, where they have received licensure to test their self-driving features on public streets.
VinFast electric vehicle factory
Since first entering the local automotive market in November 2018, Vinfast has sold gas cars including 5,124 cars in the first quarter of 2020. But at its new US$3.5 billion, 36.1 million sqft. factory in the northern port city of Haiphong, the carmaker is building its first electric cars that are set to be mass-produced by 2021.
But while about half of Vietnam's population own motorcycles, car ownership is at a ratio of 23 cars per 1,000 people. 93% of the city's travel lanes and sidewalks are gridlocked with bikes during peak hours, bikes are much cheaper to purchase and are better equipped to face the notorious urban traffic jams.
With a lesser market appetite for green cars, VinFast began manufacturing electric bike models as well. The company sold 50,000 e-motorbikes last year, and is targeting to more than double its 2020 sales to 112,000 e-bikes sold.
The company currently makes three electric scooter models, with the entry-level model going for 12.9 million dong ($557), lowering the barrier of entry to purchase an electric vehicle in the country. VinFast is also producing electric sedans and sports utility vehicles and has been eyeing the export market.
VinFast predicted 96 million Vietnamese motorbike riders will use its green vehicle
Many vehicles in the region of Southeast Asia are powered by fossil fuels like gasoline or diesel, and in tandem with the ever-worsening road, congestions are contributing majorly towards the deteriorating environmental pollution problem hanging over big cities like Hanoi and Ho Chi Minh City.
A poll by air quality firm IQAir listed Vietnam as the 15th most polluted country in the world in 2019, costing the local economy as much as US$13.6 billion, says Bloomberg.
Vietnam's first-ever domestic car manufacturer VinFast is betting that with a growing middle class that is increasingly aware of the drawn-out consequences of air pollution, the nation's 96 million motorbike riders will be onboard to trade in their gas-guzzling bikes for the company's affordable, environmentally-aware e-scooters.