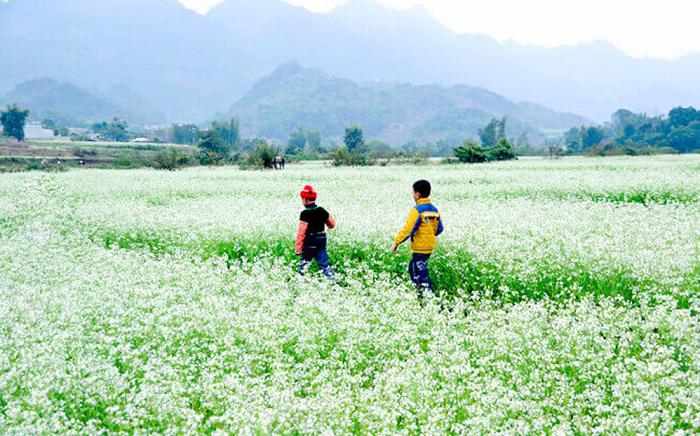 Photo: Lu hanh Vietnam
Moc Chau is always a premier "must-visit" destination on the bucket list of many avid travelers. The place is believed to be breath-taking at any time of the year especially in late October and early November as the white rapeseed flowers burst into full bloom in valleys and hill slopes, Lu hanh Vietnam reported.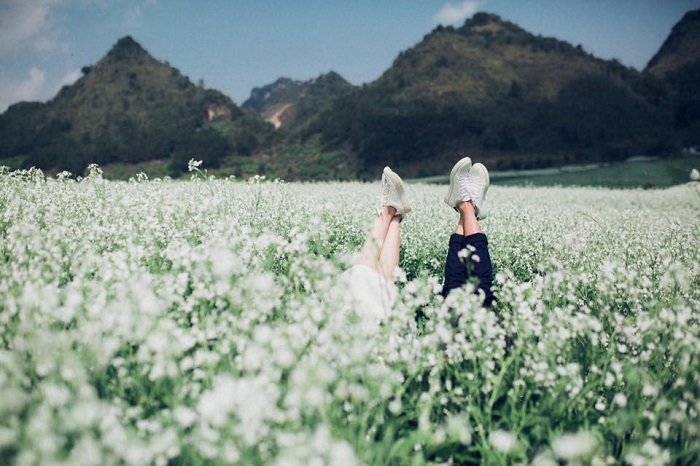 Photo: Lu hanh Vietnam
Moc Chau is about 200 km from the city center of Hanoi. It often takes tourists three hours to travel from Hanoi to Moc Chau by passenger cars. For backpackers, riding motorbikes is their favorite choice since they can stop to check-in along the road.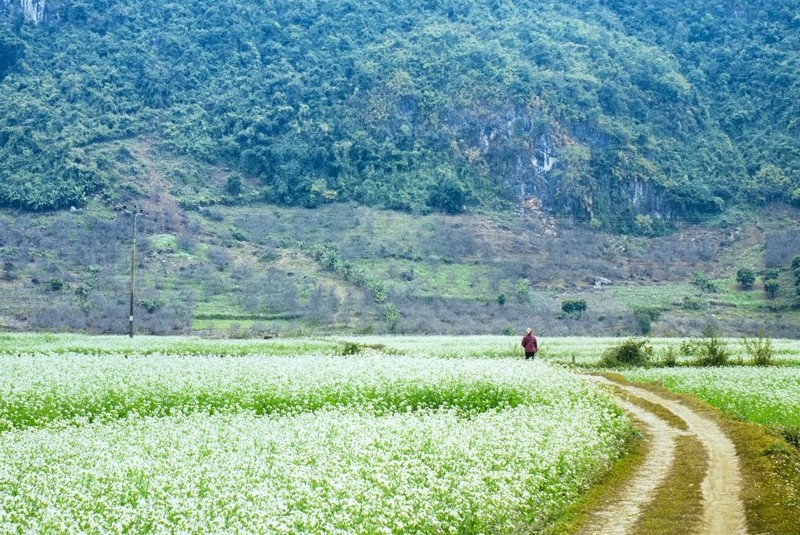 Photo: Danhnamtravel
The cold weather in Moc Chau plateau in early winter is a favorable condition for white rapeseed flowers to gloriously bloom. The white rapeseed flowers often bloom within 2-3 weeks, so, don't miss out on the opportunity to admire them.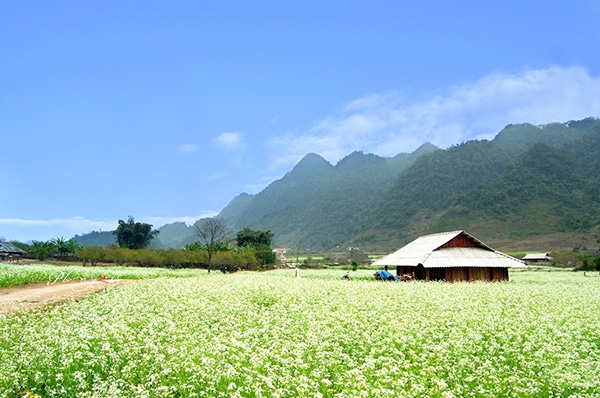 Photo: Dulichkhatvongviet
Several villages such as Ang, Ba Phach or Thung Cuong are among ideal places to admire the carpets of white rapeseed flowers.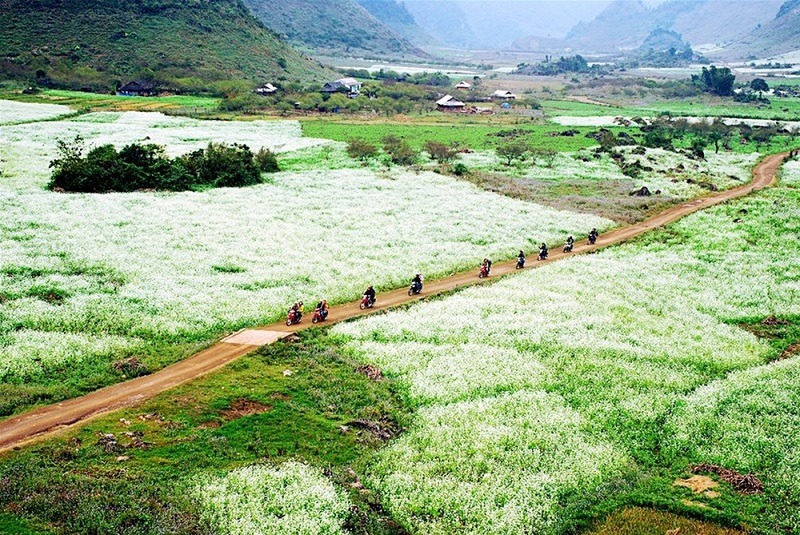 Ba Phach village in blooming rapeseed flower season Photo: Onetour
On blooming rapeseed flower season, Ba Phach village wears splendid garb. Adding to the already beauty of Ba Phach village are rustic houses of ethnic minorities.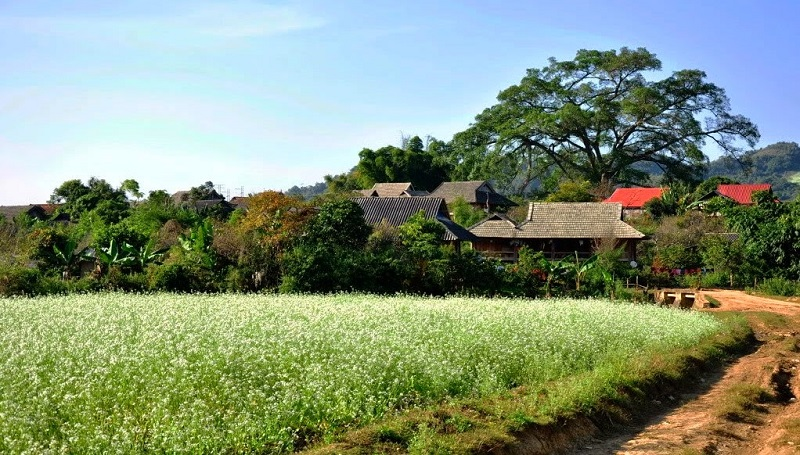 White rapeseed flower gardens in Ang village Photo: Onetour
Situated amidst the vast pine forests, the beauty of the white rapeseed flower gardens in Ang village will surely take visitor's breath away.
Although the rapeseed flower gardens in Ang village cover a small area, they are as beautiful as ones in other places in Moc Chau. In particular, here, tourists will have the chance to get a close insight into the daily life of the Thai ethnic group.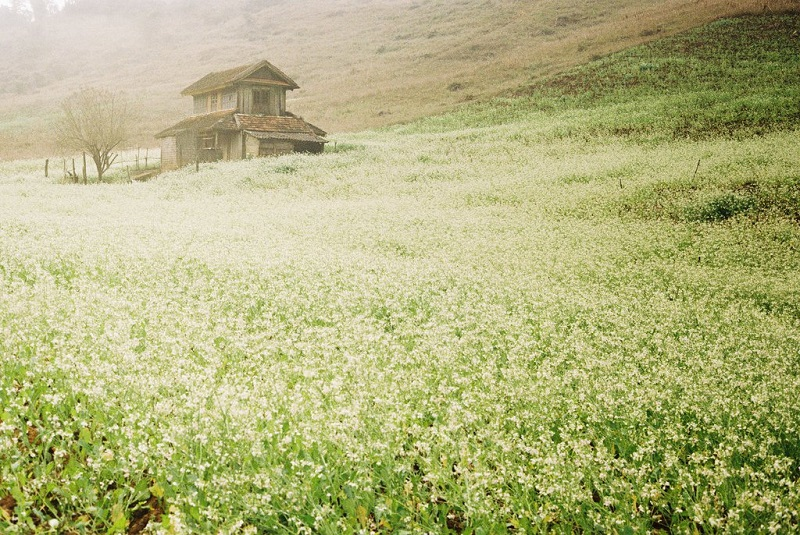 White rapeseed flower gardens in Thung Cuong village Photo: Onetour
The white rapeseed flower fields in Thung Cuong village start to bloom at the end of October. Don't forget to bring a camera and you will certainly get tons of picturesque photos amidst the romantic backgrounds.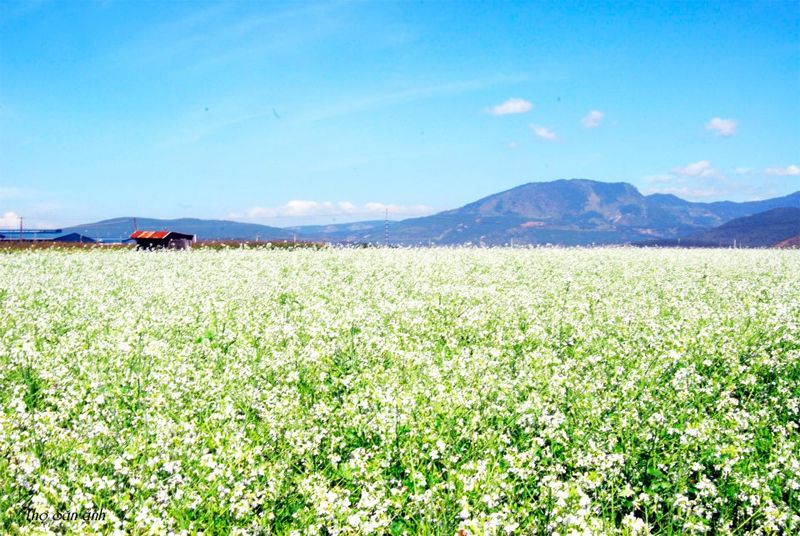 Photo: Danhnamtravel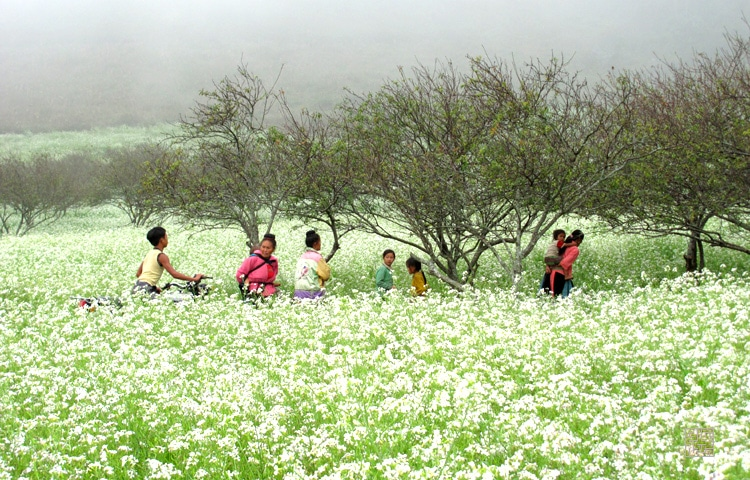 Photo: Dulichkhatvongviet
Malie Nguyen