Picturesque mountainous towns in Northwestern Vietnam
Besides imposing mountains, towns in Northwestern Vietnam such as Meo Vac, Dong Van, Bac Ha, Sapa, and Moc Chau also embellish beauty of the region.
Meo Vac Town, Ha Giang
Photo: Anphatravel/ via Du lich Viet Nam
Ha Giang has long been famous among backpackers. It is said to be beautiful at any time of the year. One premier "must-visit" destination here is Meo Vac Town which is about 150 km from the center of Ha Giang city. Majestic karst mountain ranges along with meandering and craggy passes leave tourists with strong impression, according to Du lich Vietnam (Vietnam Travel).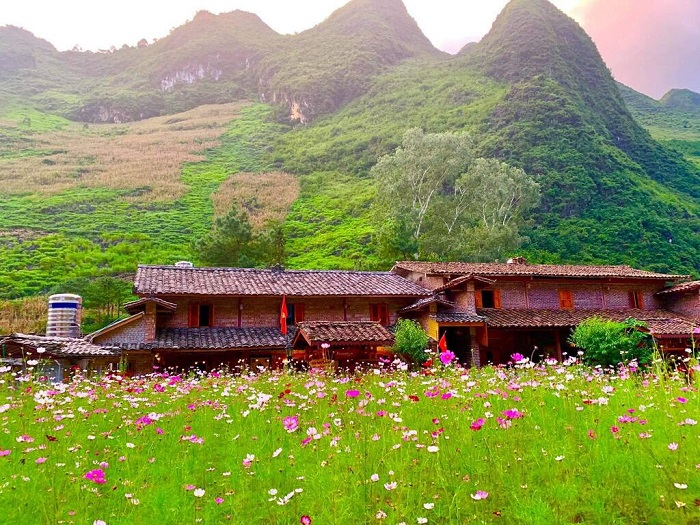 Photo: Booking/ via Du lich Viet Nam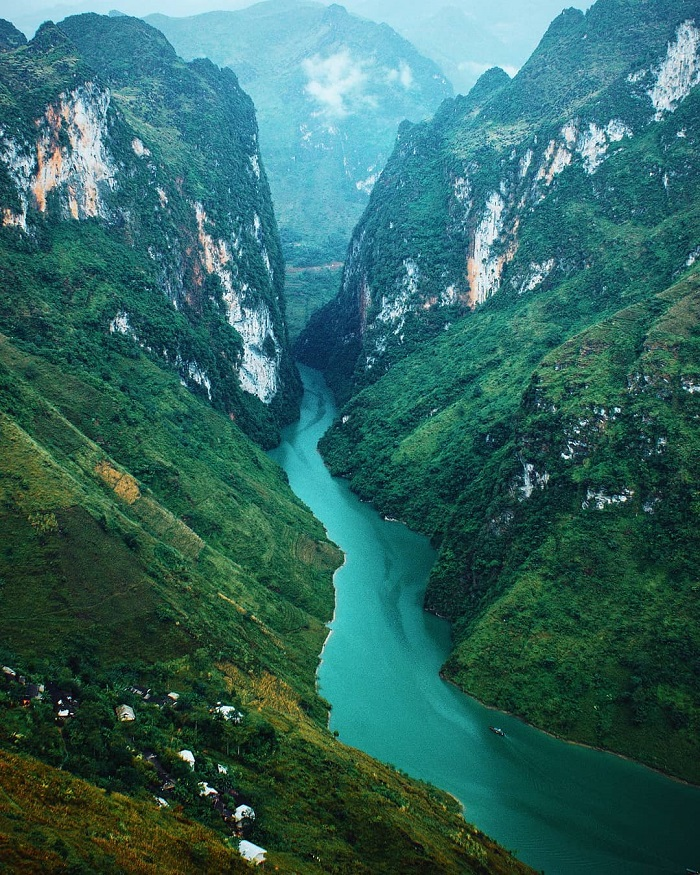 Photo: Toays_/ via Du lich Viet Nam
There are many tourist attractions in Meo Vac notably Nho Que River with emerald water winding through the vertical mountains. Besides, don't miss out on the opportunity to conquer Ma Pi Leng, one of four great passes of Northern Vietnam.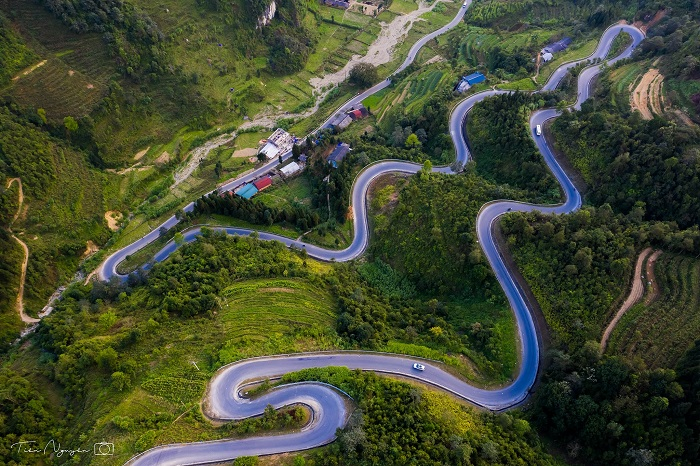 Photo: Vntravellive/ via Du lich Viet Nam
Lo Lo Village where tourists can get a closer insight into the daily life of ethnic minorities, is a favorite stop in Meo Vac, Ha Giang. Visiting Khau Vai love market and sample specialties are also interesting experiences.
Dong Van Town, Ha Giang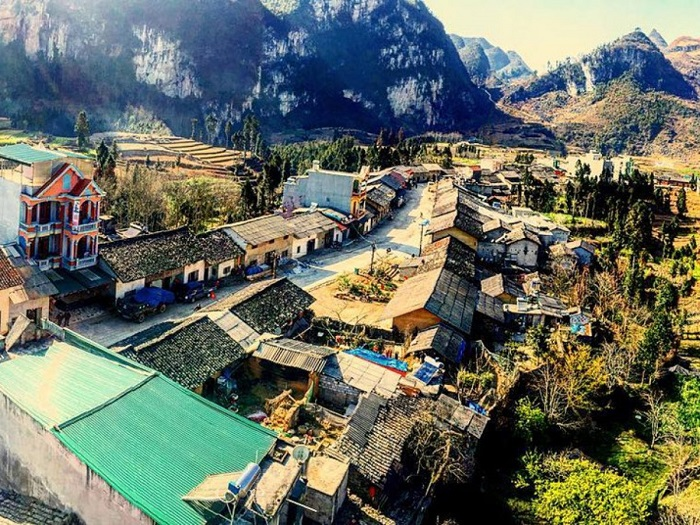 Photo: Wecheckin/ via Du lich Viet Nam
Dong Van Town is about 160 km from the center of Ha Giang city. Located above 1000 to 1600 meters above sea level, the town is cool all year round and offers many interesting experiences awaiting visitors to explore.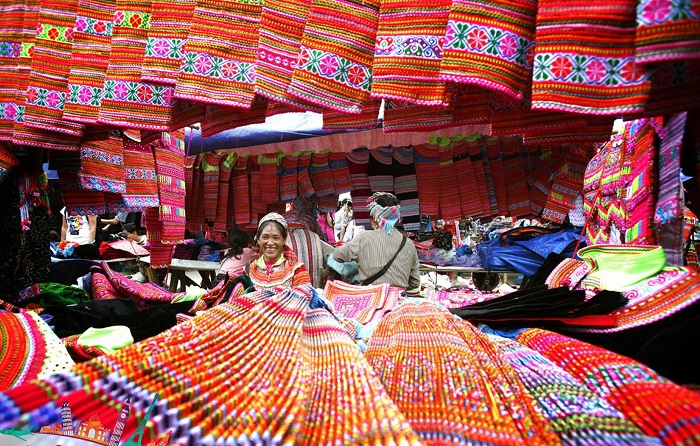 Photo: Lua Viet Tour/ via Du lich Viet Nam
Like other places in Northern Vietnam, Dong Van Town also boasts the magnificent beauty with imposing mountains, rustic villages, and charming valleys.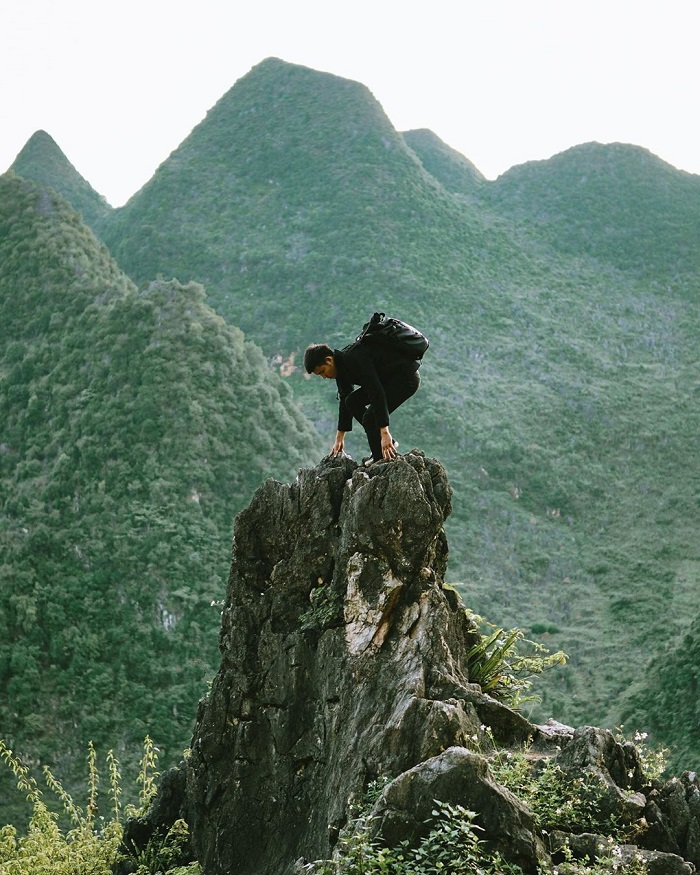 Photo: Chan.laca/ via Du lich Viet Nam
Coming to Dong Van Town, travelers will have the opportunity to visit the old street where preserves long-lasting cultural values. The street extends about 1 km and accommodates antique houses built in the early 20 century. Any corner on the street can produce perfect check-in photos.
Bac Ha Town, Lao Cai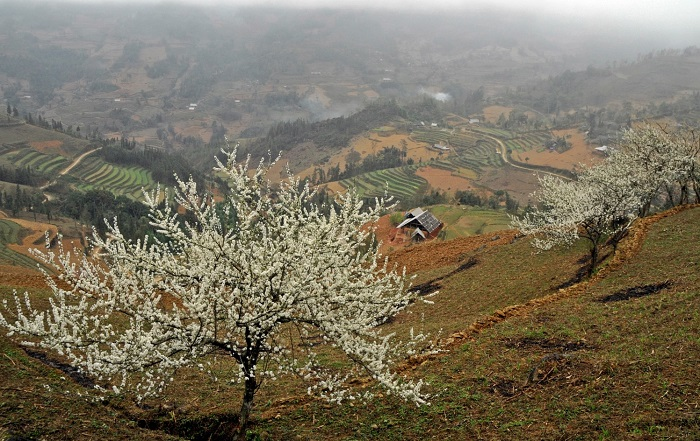 Photo: Du lich Bac Ha/ via Du lich Viet Nam
Bac Ha town is situated at an altitude of 1000 - 1500 meters above sea level and about 60 km from the center of Lao Cai city.
Bac Ha blessed with beautiful natural scenery, mild climate and many renowned tourist spots. Tourists will certainly be blown away by golden glows of terraced fields in ripening rice season or carpets of Muong Hoang Yen (Golden shower tree) in summer.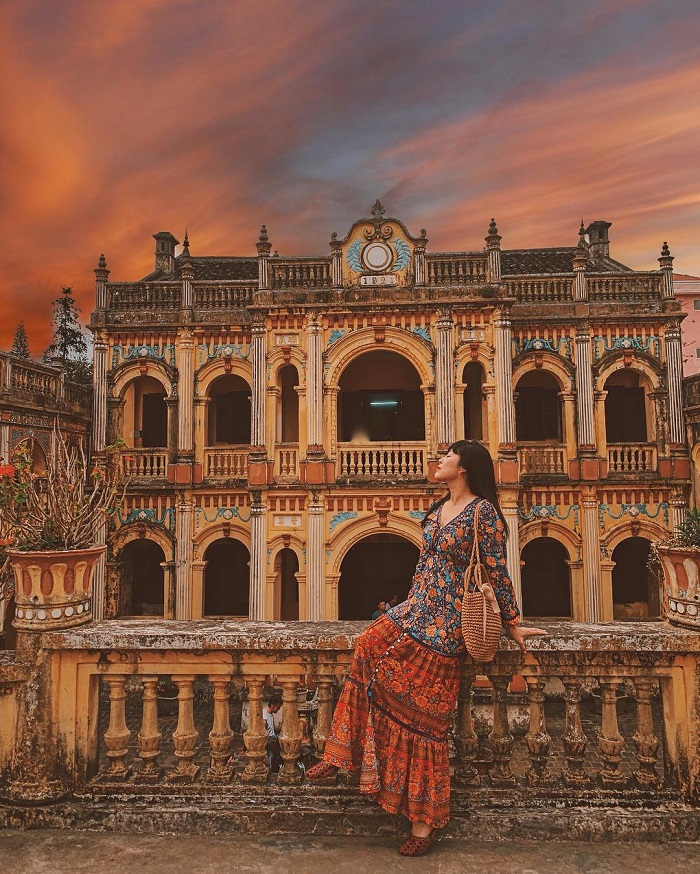 Photo: Haibi2012/ via Du lich Viet Nam
Traveling Bac Ha Town, don't miss out on the opportunity to visit Hoang A Tuong Palace. This is one of the most beautiful ancient palaces in Lao Cai. Built between 1914 and 1921, this place is the harmonious combination of Asian and European architecture creating splendid and mysterious beauty.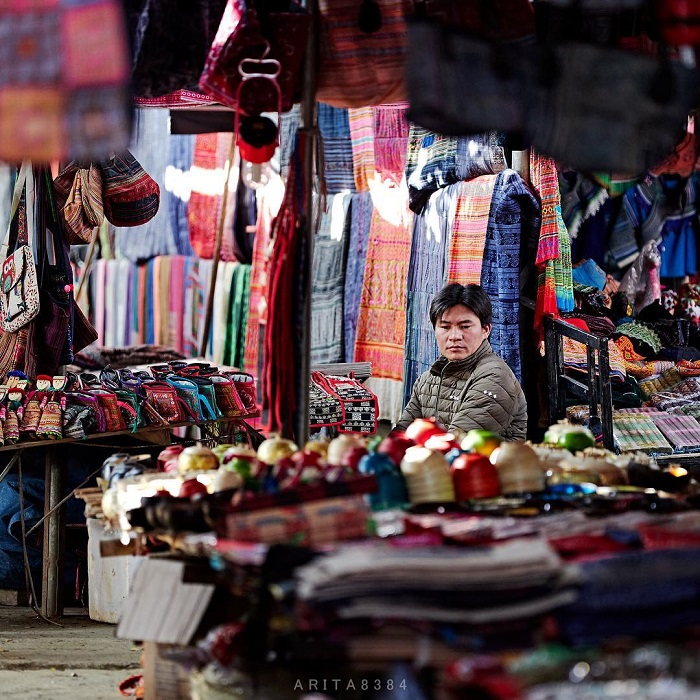 Photo: Arita8384/ via Du lich Viet Nam
The fair market is one of the highlights of Bac Ha Town where people not only exchange goods but also socialize.
Sa Pa Town, Lao Cai
Photo: Goexplorevietnam/ via Du lich Viet Nam
Sa Pa has long acquired its reputation among both foreign and domestic visitors. Sapa is also known as the misty town as it is located at an altitude of 1500 - 1800 meters above sea level. The weather here is cool all year round, only between 15-18 degrees. Hence, Sa Pa is an ideal getaway from the hustle and bustle of city life.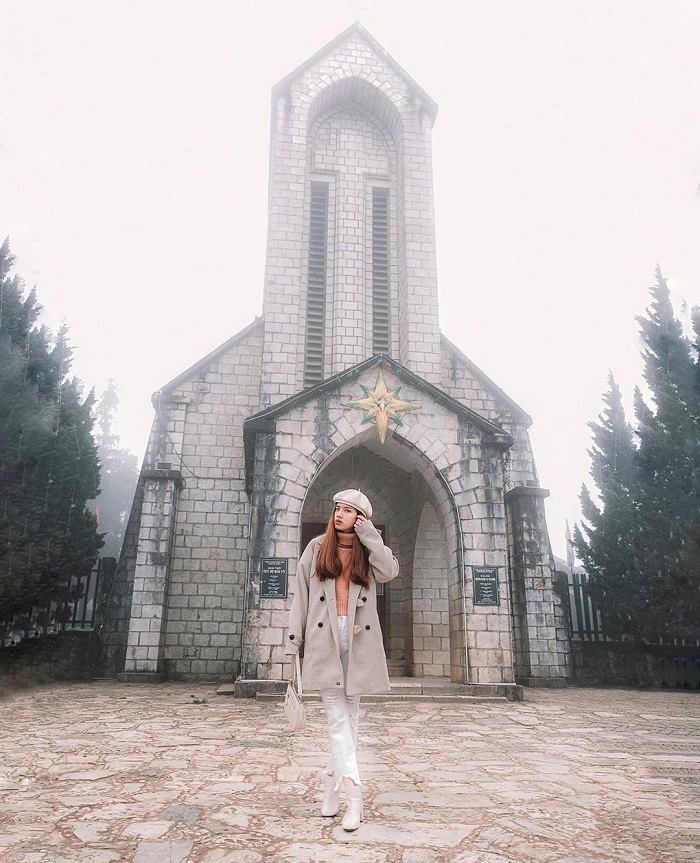 Photo: Apollo.aa/ via Du lich Viet Nam
One famous destination that should not be missed in Sa Pa is stone church which was built in 1895 in the Roman Gothic style. Not far from the stone church is Ham Rong Mountain where visitors can take in the entire view of the majestic mountains and beautiful town.
Those who are addicted to taking photos, the rose valley in Muong Hoa Road is truly a perfect stop. The valley is home to various types of colorful roses.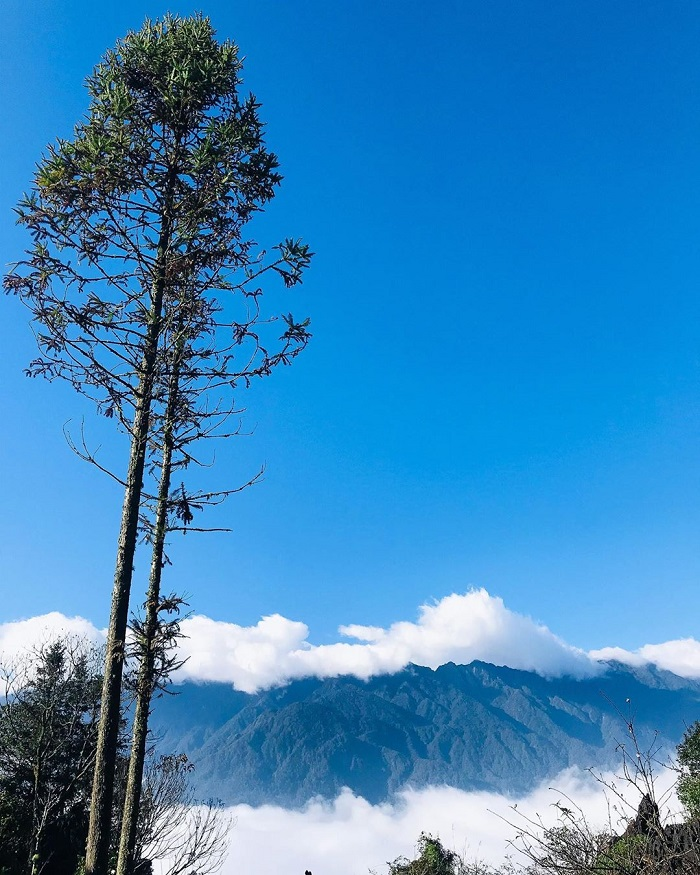 Ham Rong Mountain Photo: Drakedt_/ via Du lich Viet Nam
Moc Chau Town, Son La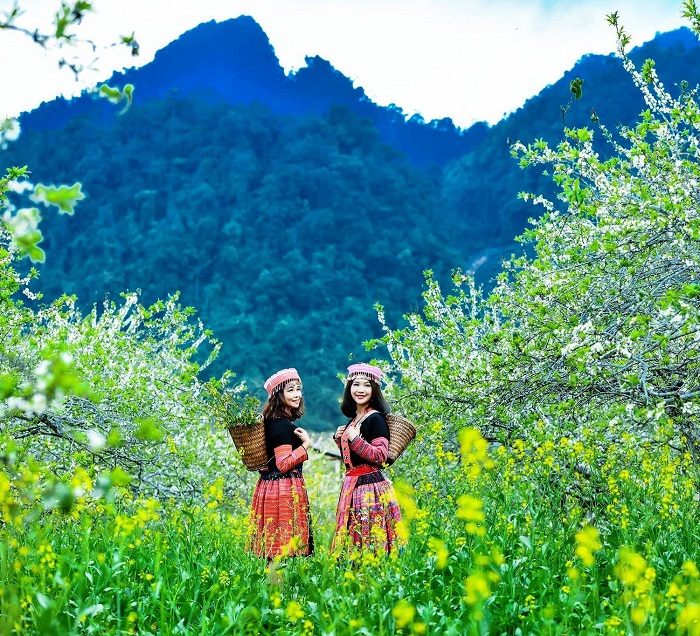 Photo: Fantasea Travel/ via Du lich Viet Nam
Moc Chau town is located about 5 km from the center of Moc Chau town, Son La Province. The roads in Moc Chau Town are not as craggy as ones of the aforementioned places.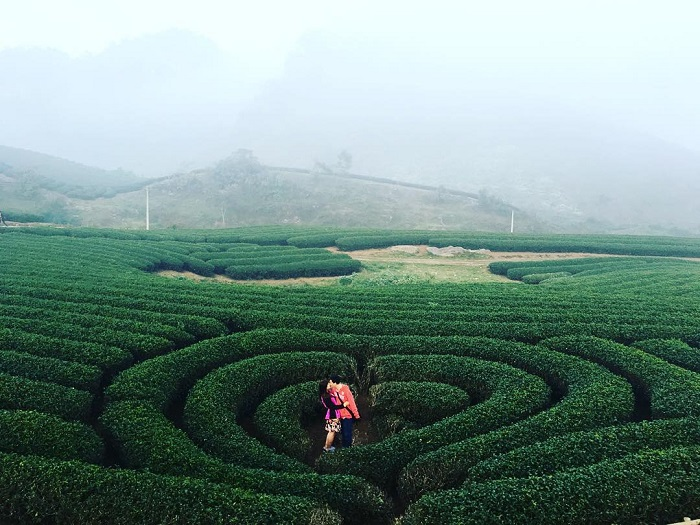 Photo: Chudu24 / via Du lich Viet Nam
The town boasts romantic beauty with heart-shaped tea hills, strawberry farms, and pine tree forests.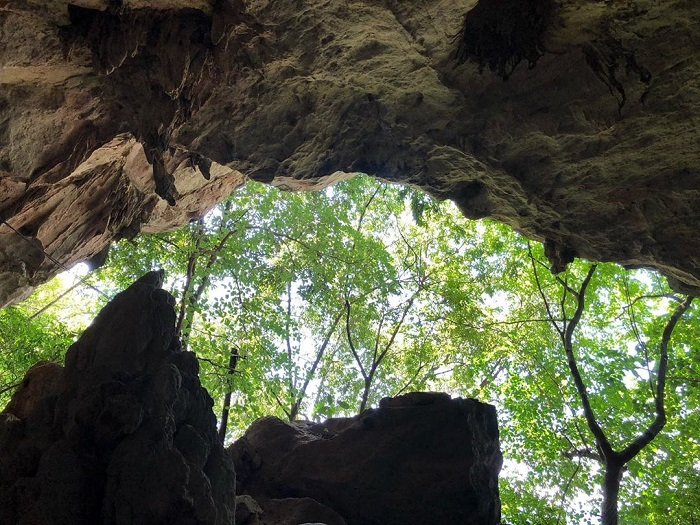 Photo: Kediencodoc/ via Du lich Viet Nam
In spring, tourists will have the chance to admire the scene of plum flowers bursting into full bloom resembling fairy scenery. Hang Doi (Doi Cave), with colorful stalactites, is also another "must-explore" destination.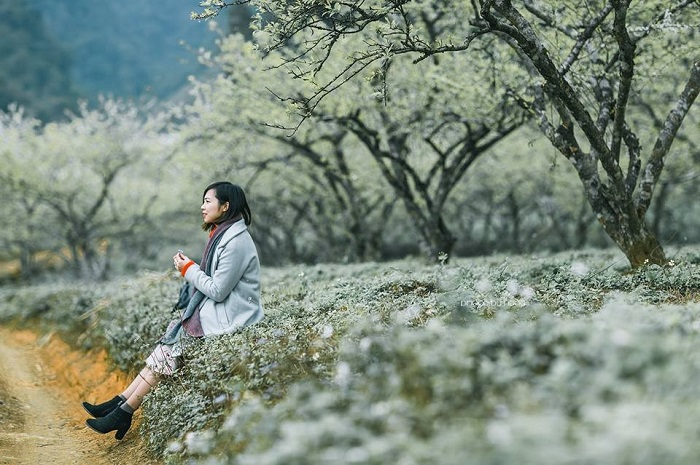 Photo: Pystravel/ via Du lich Viet Nam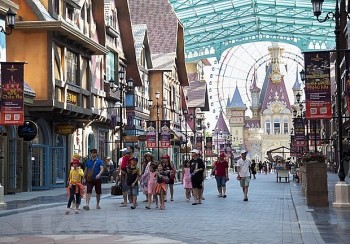 National
Vietnam News Today (October 29): Vietnam records 4,876 new local Covid cases; Vietnam ready to welcome sport teams to SEA Games 31 in mid-May 2022; HCMC vaccinates 40,000 children against Covid; No seven-day quarantine planned for foreign tourists with negative Covid tests.