"Bluezone lottery" to encourage people install Bluezone app
Uniform invoice lottery, which means each VAT invoice will contain lucky numbers, and the winning numbers will be chosen from hand-turned lottery machines in a "live" televised ceremony that was aired periodically. The customers who keep the invoice after shopping will have a higher chance in winning a large money.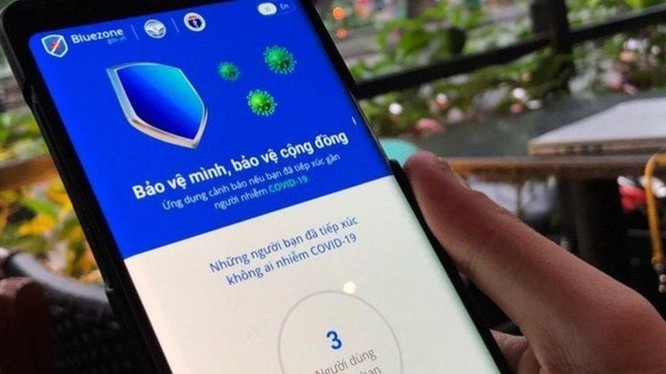 Bluezone helps detecting Covid infected cases (Photo: Thoidai)
Many countries are now tracking down Covid-19 infected people by using technology applications. Designed softwares that are installed in smartphones will help detecting close contact coronavirus cases, and give significant support in tracking down Covid-19 patients that are F1, F2…
Apps like Bluezone is a necessary solution in preventing and controlling Covid-19 spread. Bluezone's effectiveness relies on the amount of people installing the app in their personal smartphones.
However, the widespread deployment of Bluezone in social faces two major inconveniences.
Bluezone has achieved 27 millions installation from February 1, 2021. According to the Ministy of Information and Communications, for Bluezone to strengthen its effect in protection, it needs at least 50 millions of Vietnamese installing. If we only depend on propaganda, campaign, and citizen's awareness, it will be very difficult to reach that number.
A possible solution for this problem that Vietnam considers using it in terms of reference, is to encourage customers take their value added tax (VAT) when they go shopping. The fact that buyers require sellers to issue VAT invoice is a method to reduce tax loss for the country. Normally, many people have no motivation to ask for VAT invoicing.
A country has invented an idea of "Uniform invoice lottery". In each VAT invoice will contain lucky numbers. The lucky draw rounds will be held periodically. The customers who keep the VAT bills after payment will have the chance to win the lottery. That's why they will ask the invoice from the sellers, which helps the government from losing tax money. The amount of tax money earned is often much larger than the money that comes from the invoice lottery. The government loses nothing but earn more tax money.
In the case of Bluezone app development, the government's goal is to reach a minimum of 50 millions of installation and useage. To achieve this goal, Vietnam is thinking of a method called "Bluezone lottery". Each time Bluezone is installed, the person will receive a lucky code. Everytime they open the app in a certain time, another lucky code will be sent to their phones.
Eis held weekly, with the award is VND100 millions/ lot, then the budget spent for "Bluezone lottery" will be over VND 5 billions/ month, while the benefit is to attract more people installing the app.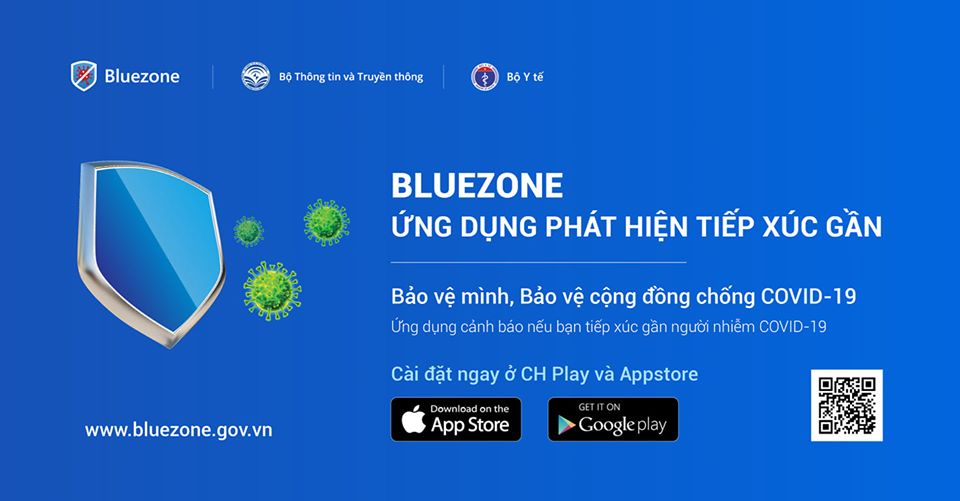 Photo: Bao Nhan Dan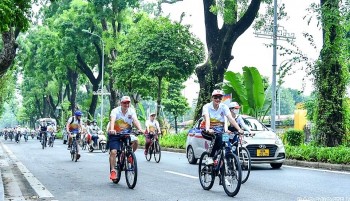 World
Staff of the embassies of ASEAN member states in Hanoi and their families joined a host of activities in Hanoi on August 13 within the framework of ASEAN Family Day 2022