Hanoi shares experience in fighting COVID-19 at Global Summit 2020
On the evening of June 2, Chairman of Ha Noi People's Committee Nguyen Duc Chung attended the mayor-level online meeting in the framework of "Cities Against COVID 19" Global Summit 2020. The representatives from 40 cities in the world participated in the conference.  
Opening his speech, Mr. Nguyen Duc Chung informed that Vietnam has no new COVID-19 cases up to now, and this is also the 48th straight day since April 16 morning without locally-infected cases in the country. There has been a total of 328 cases of COVID-19 in Vietnam, including 223 who have recovered, zero deaths. Hanoi has so far reported 114 coronavirus infections, of whom 113 have recovered.
The Chairman of Hanoi People's Committee said this extraordinary achievement is thanks to wise, timely and correct leadership of Vietnamese Departments at all levels.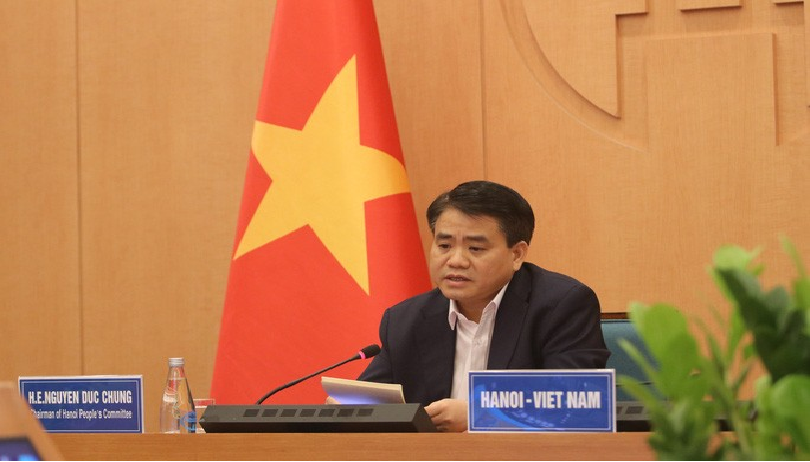 The Chairman of Hanoi People's Committee Nguyen Duc Chung delivers his speech at the summit (Photo: Laodong)
From early on, General Secretary and President Nguyen Phu Trong has called on the whole country to implement precautionary measures against COVID 19. Vietnam sacrifices short-term economic advantages to protect people's health.
"Hanoi quickly traced people with possible contact with COVID-19 patients. People who have direct contact with infectious cases would be quarantined in medical centers and military barracks. Meanwhile, individuals having indirect contact would be quarantined at their home under the supervision of community and grassroots health clinics. At peak period, we arranged concentrated isolation facitilities for over 50,000 people, supervising self-isolation for more than 120,000 people", Mr. Chung added.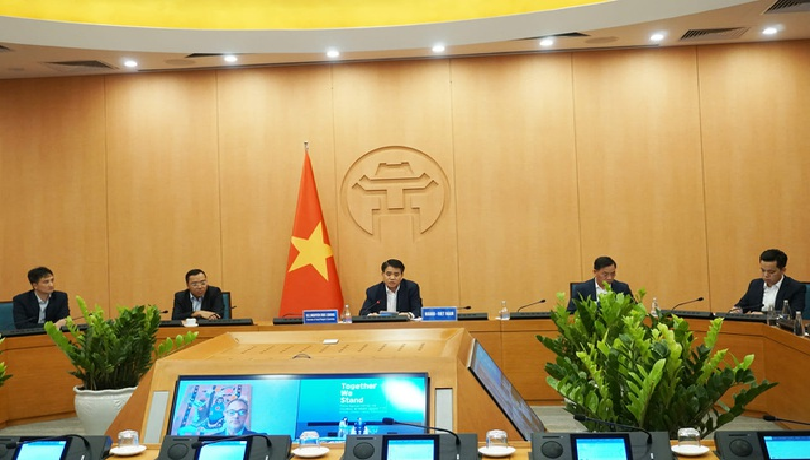 Illustrative photo: Dantri
The Chairman of Hanoi People's Committee emphasized that in addition to the quick response, Vietnam also provides and propagandizes information related to the epidemic widely to all citizens. At the same time, the country supplied rapid tests and active treatment for all patients. All healthcare and treatment costs are free of charge.
All these uniform and drastic measures are typical reasons for the success of Vietnam in general and Hanoi in particular in the combat with COVID 19.
"We agree that it is necessary to establish cooperation between cities to share experience against COVID 19. This would be one of the effective ways to deal with COVID 19 pandemic. It is also the foundation for countries to keep cooperating, from which can recover economy severely affected by COVID 19", Mr. Chung said.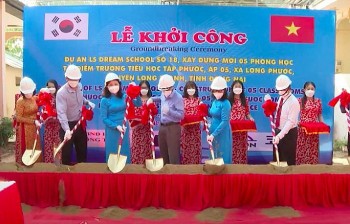 Friendship
The Union of Friendship Organizations of Dong Nai Province and COPION (Co-operation & Participation In Overseas NGOs) kicked off another LS Dream School project in the southern province.