Vietnamese citizens stranded in Sweden and Finland safely repatriated
A Vietnam Airlines flight carrying a total of 310 Vietnamese citizens who had been left stranded in Sweden and Finland as a result of the COVID 19 successfully landed at Noi Bai International Airport in Hanoi on June 6.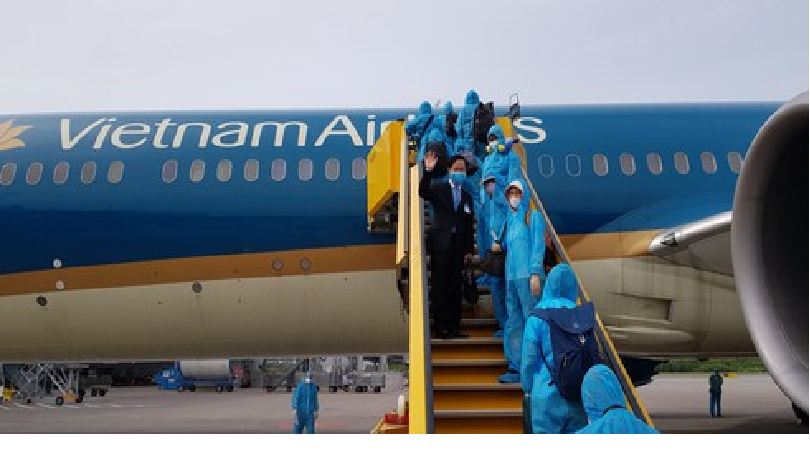 Vietnamese Ambassador to Sweden Phan Dang Duong, wearing a black suit, takes a photo alongside Vietnamese citizens before they catch the flight to return home (Photo: VNExplorer)
The flight was made up of citizens looking to return to the country in addition to those living in challenging circumstances. This includes adolescents, elderly people, sick people with underlying health issues, pregnant women, guest workers whose labor contracts had expired, and those who had been on legitimate business or holiday visas but had subsequently expired, reported the VNExplorer
Vietnamese are completing procedures at Stockholm airport in Sweden. (Photo: VNA)
Onboard the flight were Vietnamese citizens from countries outside of Sweden and Finland too, including throughout Northern Europe such as Norway, Denmark, and Latvia, in addition to other European countries like Hungary, Bulgaria, Poland, Portugal, and the Czech Republic.
Vietnamese representatives strived to collaborate closely with relevant agencies from both countries to organize the flight, creating favorable conditions for citizens to get to the airports, meeting the entry and exit requirements of both countries, added the VNExplorer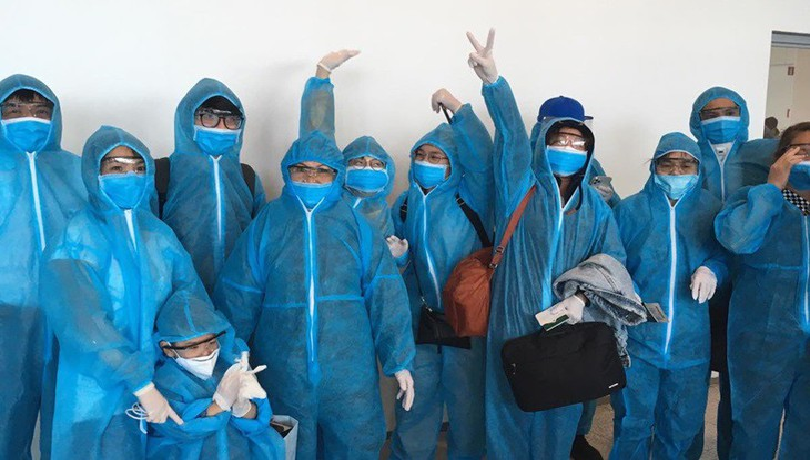 Vietnamese in Stockhom and Helsinki are about to return to Vietnam. (Photo: Ministry of Foreign Affairs)
According to the Vietnamplus, safety measures were strictly observed during the flights. Upon their arrival at Noi Bai International Airport in Hanoi, the returnees had their health checked and were transferred to quarantine camps.
Depending on the preference of Vietnamese citizens abroad, the development of the pandemic at home and around the world, and quarantine capacity in Vietnam, more flights are to be conducted in the time to come to bring more Vietnamese citizens home.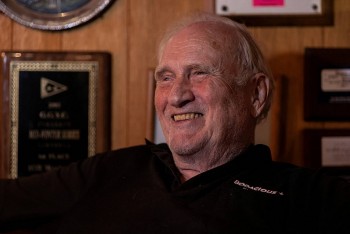 World
Alain Aspect, John F. Clauser, and Anton Zeilinger have won this year's Nobel Prize in physics for their work in quantum mechanics, Sweden's Karolinska Institute announced on Tuesday.