Brand Finance: Vietnam is the fastest-growing nation brand in 2020 despite Covid-19
Despite the fact that top 100 nation brands have lost $13.1 trillion of brand value in 2020 amid the Covid-19 pandemic, Vietnam has become the fastest growing nation brand, with its value skyrocketing 29 percent to $319 billion in the latest global rankings.
Vietnam has become the fastest growing nation brand despite Covid-19
According to Vn Express, Vietnam has become the fastest growing nation brand, with its value skyrocketing 29 percent to $319 billion in the latest global rankings.
It climbed nine places from last year to 33rd in the list of the world's 100 most valuable brands compiled by Brand Finance, a U.K. consultancy.
"Vietnam, which has recorded staggeringly low Covid-19 cases and deaths, has emerged as one of the top locations within the Southeast Asian region for manufacturing, and has become an increasingly attractive destination for investors, particularly from the U.S., that are looking to relocate their China operations following the fallout from the U.S.-China trade war," Brand Finance said.
Vietnam's continuing rise in the list is primarily due to "Vietnam Value", a national program to endorse products and services that meet minimum standards set out by the government, and concentrated efforts to promote economic growth by the government, it said.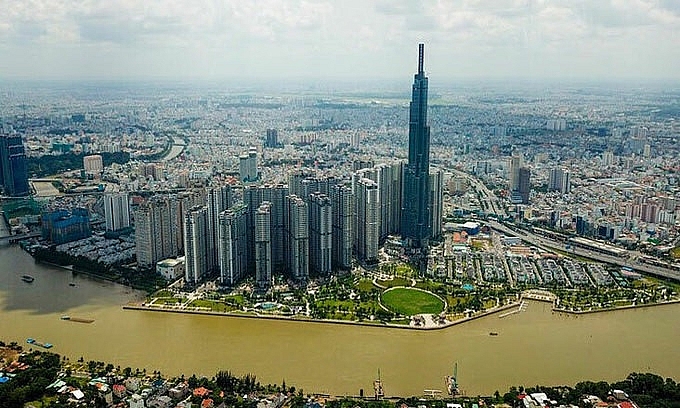 Buildings in downtown Ho Chi Minh City. (Photo: VnExpress/Quynh Tran)
With global economies in turmoil, investors and businesses are seeking stability in markets that have been able to successfully manage the health crisis, providing nations like Vietnam, which have handled the Covid-19 crisis well, an opportunity.
Thanks to strict quarantine and contact tracing measures, Vietnam has managed to keep Covid-19 at bay with only 1,412 infections and 35 deaths in a population of 96 million and economic activities returning virtually to normal.
The downward trend of nearly all the world's most valuable nation brands
According to Vietnam Investment Review, the 100 most valuable nation brands in the world have suffered monumental losses to their brand value because of the COVID-19 pandemic, amounting to $13.1 trillion.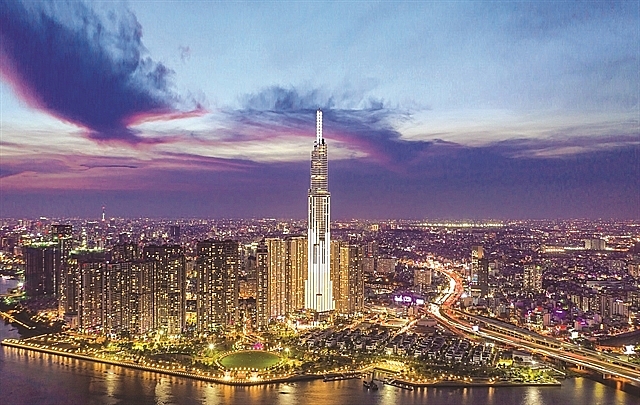 Landmark 81 in HCM City - the tallest building in Southeast Asia. Việt Nam has been described as a rising star amid the pandemic by the World Bank who rank the country fifth fastest growing economy in the world. — VNA/VNS Photo Anh Tuấn
2020 has put the nations of the world to the test – from the economic impacts of COVID-19 on nations' GDP forecasts, inflation rates, and general economic uncertainty, to diminished long-term prospects. Brand Finance estimates that the total brand value of the top 100 nation brands dropped from $98.0 trillion in 2019 to $84.9 trillion in 2020, with almost every nation feeling a significant impact of the health crisis on their respective economies.
"The downward trend of nearly all the world's most valuable nation brands is unsurprising, given the year we are currently experiencing. With COVID-19 contributing to the recent rise of protectionism, we may see a reversal of the economic growth brought about by globalisation. Having said that, optimism has certainly prevailed, with forecasts looking less dire than initially predicted, and with the announcement of a working vaccine beginning to be rolled out, the future is certainly looking brighter," said David Haigh, CEO of Brand Finance.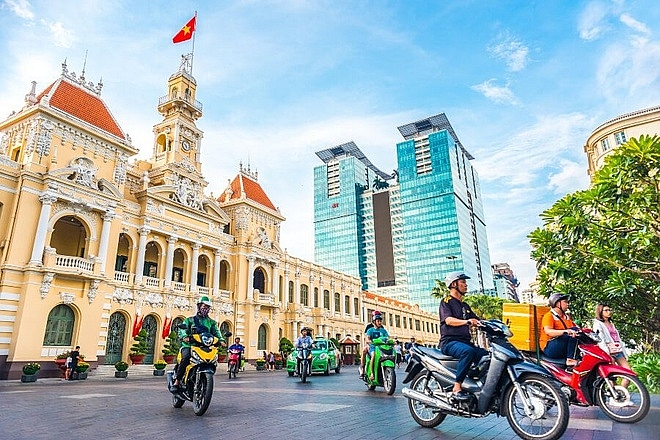 Photo: Zing News
China continues to close the gap with long-standing leader US, with the two brand values reaching $18.8 trillion and $23.7 trillion.
The 10 most valuable nation brands contracted by 14 per cent on average. Japan claimed the third position as it emerges relatively unscathed from pandemic.
Ireland is the only nation brand in the top 20 to record brand value growth, up 11 per cent to $670 billion, a testament to its resilient economy bolstered by strong exports and consumer spending.
In contrast, Argentina was the fastest falling nation brand, its brand value dropping 57 per cent, as COVID-19 cases passed the 1 million mark.
A nation admired for its stable leadership, Germany is the world's strongest nation brand with a BSI score of 84.9 out of 100.
Brand Finance - the most comprehensive directory of brand values and company profiles
According to VOV World, Brand Finance measures the value of national brands based on three pillars: goods and services, investment, and society.
A strong national brand denotes a highly attractive environment for investment, encouraging inward investment, adding value to exports, and attracting tourists and skilled migrants, it explained.
Brand Finance evaluates the strength and value of more than 5000 global brands every year, Brandirectory reported.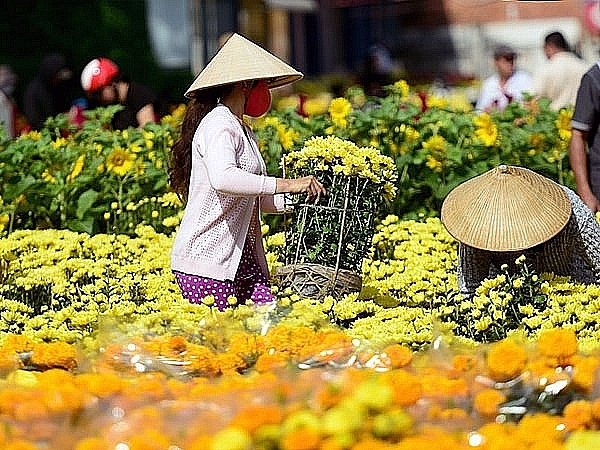 Amid COVID-19, Vietnam's brand value skyrockets 29 per cent to $319 billion. Photo: VIR.
Brandirectory holds all of the Brand Finance rankings, specialist reports and whitepapers published since 2007. With over 40 sectors and industries covered in 46 countries, Brandirectory is the most comprehensive collection of original brand valuations, brand strength analyses and royalty rate calculations.
The Global Soft Power Index and Nation Brand rankings bring the same rigorous valuation approach to perceptions of soft power, national influence, and the nation-to-nation awareness and attitudes that drive global travel, trade and tourism.
Brand Finance's brand value rankings have been certified by the Marketing Accountability Standards Board (MASB) through the Marketing Metric Audit Protocol (MMAP), the formal process for validating the relationship between marketing measurement and financial performance.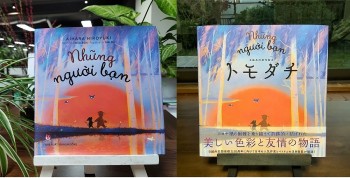 Viet's Home
The comic book Ehon "Friends" illustrated by local female artist Dom Dom has just been published by Japan's Sunny Side Publishing House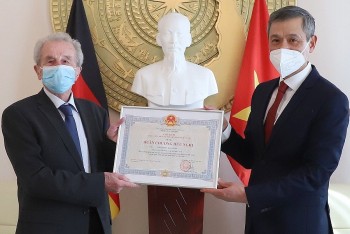 Friendship
The Vietnam-Germany relationship goes from strength to strength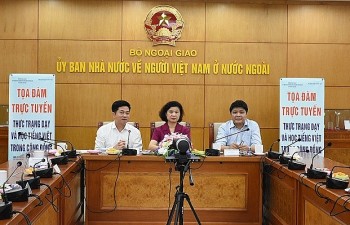 Overseas Vietnamese
The teaching of Vietnamese abroad continues to be strengthened despite the Covid-19 pandemic.