British Health Minister tested positive for coronavirus
The British Health Minister who has tested positive for coronavirus attended a reception on Sunday at the prime minister's residence and was being kept in quarantine now. 
Nadine Dorries, the British Health Minister, confirmed reports late on Tuesday that she had tested positive for the coronavirus. She had attended a reception at Prime Minister Boris Johnson's official residence two days earlier.
Ms. Dorries said in a post on Twitter that she had felt "pretty rubbish," but hoped that the worst of the viral illness had come and gone. British news reports said she was the first member of Parliament to test positive.
According to Times, she started feeling ill on Friday March 6 as she was signing a statutory instrument that declared coronavirus to be a "notifiable disease," a step that allowed British companies to obtain insurance coverage.
Some observers noted that Ms. Dorries appeared to have voted in the House of Commons about a week ago, meaning she had at least brief contact with other lawmakers at a time when she may have been contagious.
But her most dangerous contact may have been with her 84-year-old mother, who is staying with her, Ms. Dorries wrote on Twitter late Tuesday night. "Thanks for so many good wishes," Ms. Dorries wrote, adding that her mother had developed a cough. "She is being tested tomorrow," she wrote. "Keep safe and keep washing those hands, everyone."
So far, England has recorded 382 coronavirus infectious cases with 6 deaths and 18 recovered.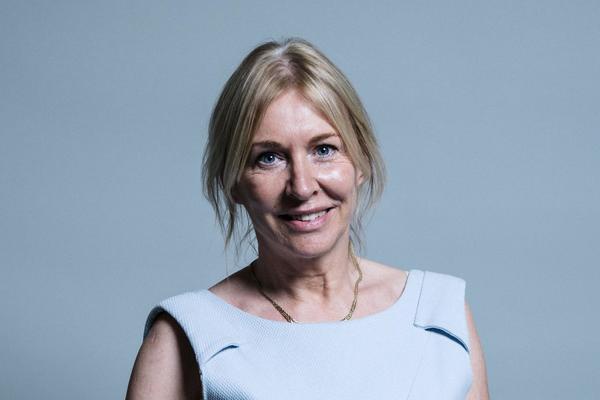 Bristish Health Minister Nadine Dorries. (Photo sourcew: Standard)
Many Bristish airlines have cancelled thousands of flights departing from and arriving Italy after quarantined and blocked on March 10.