Coronavirus: Travellers with false health declarations to face fines, prosecutions
Amid over 3,000 casualties due to the coronavirus outbreak worldwide, severe penalties await those who flout quarantine orders.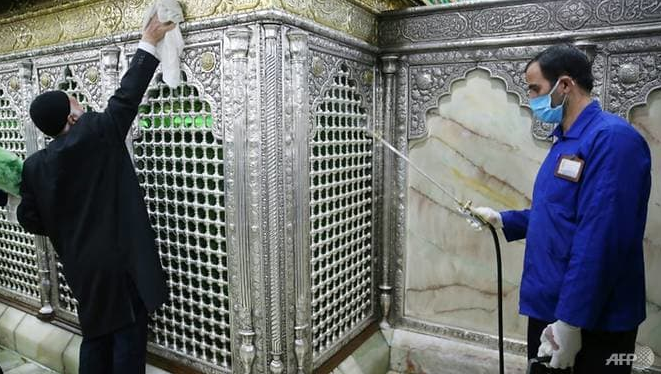 Iranian sanitary workers disinfect the revered Masumeh shrine in the Shiite holy city of Qom, which has been the epicentre of the COVID-19 outbreak in the Islamic republic. (Photo: AFP/Mehdi Marizad)
South Korean health authorities warned Monday (Mar 9) that any new coronavirus patients will face fines up to 10 million won (USD 8,296) for concealing their travel history, residences and other important information.
The measure comes as a 78-year-old patient at a Seoul hospital was diagnosed with COVID-19 on Sunday. But despite repeated inquiries, the virus patient misled the hospital staff and gave incorrect information about her residence and other details.
The patient, a resident in the southeastern city of Daegu -- the epicenter of the virus outbreak here -- also denied her multiple trips to the city during hospitalization.
The Baik Hospital in downtown Seoul has temporarily closed its emergency room since Sunday.
"The government can impose fines under 10 million won if patients do not tell the truth about their travel history to health authorities," Vice Health Minister Kim Ganglip said in a daily briefing.
According to the hospital, the patient hid her residence as she was previously denied entry to another general hospital in Seoul.
Health authorities and hospital officials said they are looking into the patient's records and CCTV footage to check anyone who had contact with her.
All medical staff and doctors who had previous contact are currently under self-quarantine, according to the hospital.
Meanwhile, travellers coming to or transiting in Singapore who have been in the countries with COVID-19 cases within 14 days of arriving here are expected to declare their travel history.
And if they do not do so or make false declarations, they can be prosecuted under the Infectious Diseases Act.
A 38-year-old Wuhan man and his wife last week were charged by Singaporean authorities for allegedly giving false information about his whereabouts in the city-state, punishable by six months in jail.
The man also lost his residency status after failing to comply with an order to stay at home for 14 days when he returned from China.
Charges under the Infectious Diseases Act are rare and this is the first case during the coronavirus outbreak in Singapore. First time offenders under the Act can be fined up to S$10,000 (USD7,147) or imprisoned for six months, or both.
Saudi Arabia on Monday also announed it will impose a fine of up to 500,000 riyals (USD133,000) on people who do not disclose their health-related information and travel details at entry points, adding that transport professionals will be held responsible for any fallout from their violations.
Saudi Arabia suspended travel with nine countries including neighbouring Arab states on Monday and said legal action would be taken against any citizen travelling to Iran, which reported 237 deaths from the virus on Monday.
The World Health Organisation (WHO) on Monday said that there was a "very real" threat that the global outbreak of the novel coronavirus will become a pandemic. However, the global body also said that the virus can still be controlled as
more than 70 percent of the people infected by the novel coronavirus, or COVID-19, in China have recovered, AFP reported. China has been the worst-hit by the outbreak of the flu-like disease, of which its province Wuhan is the epicentre.
While 3,893 people have died due to the infection worldwide, 3,120 of the casualties are in China./.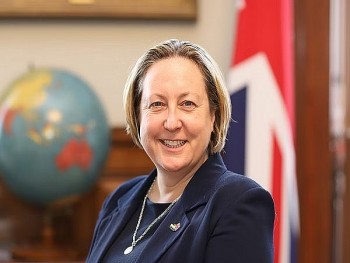 Economy
The United Kingdom is working to conclude a Free Trade Agreement with India, Secretary of State for International Trade Anne-Marie Trevelyan said on Wednesday.