Syrian President and wife tested positive for Coronavirus
On Monday, the president's office stated that Syrian President, Bashar al-Assad and his wife, Asma, has tested positive for Covid-19 and will plan to self-isolate for two or three weeks.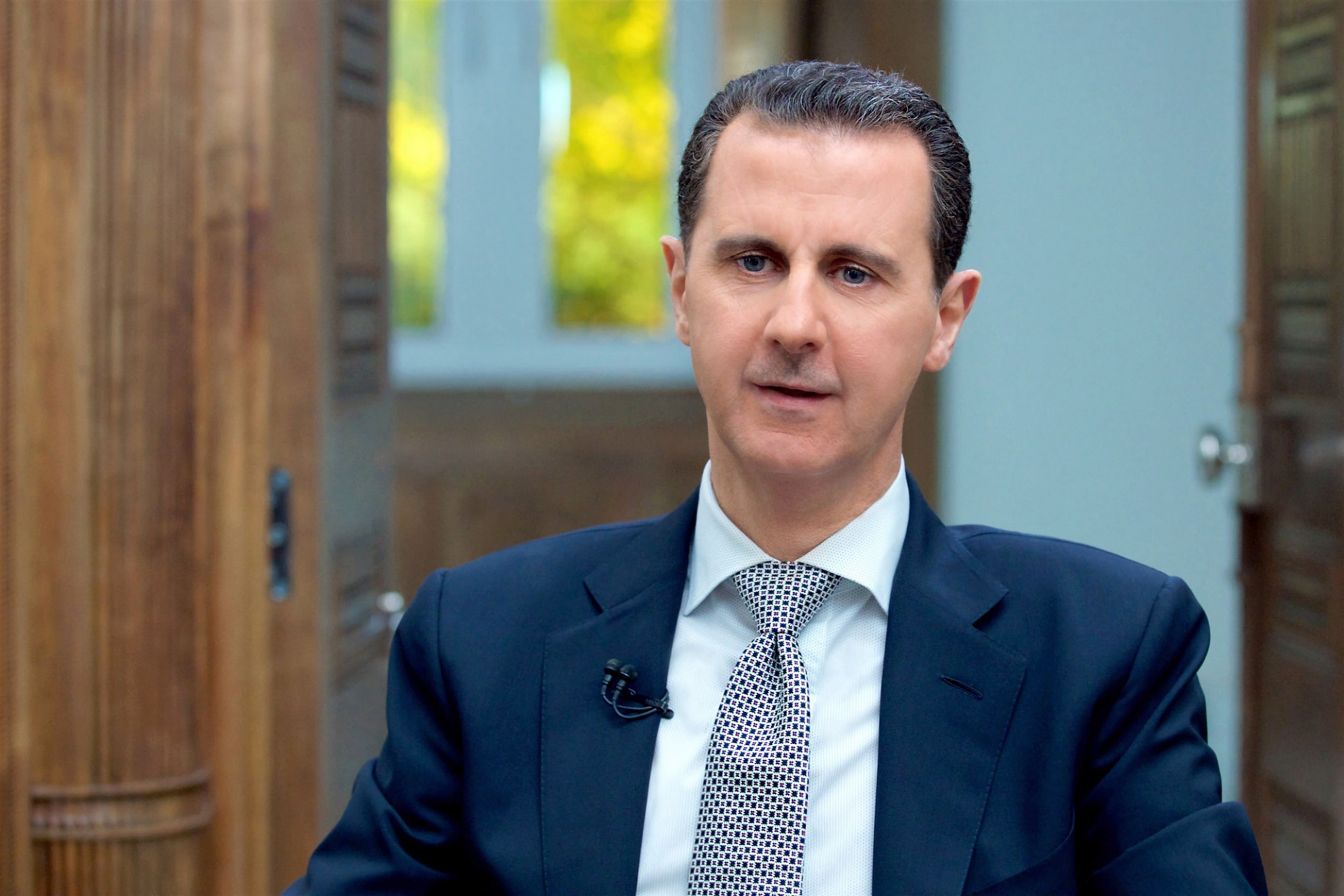 Syrian President Bashar al-Assad in the capital, Damascus.Syrian Presidency Press Office / AFP - Getty Images file
The president and his wife, Asma al-Assad, were tested for the coronavirus after they felt "mild symptoms," according to the statement, which confirmed that the test came back positive.
The Assads were in "stable condition" and planned to self-isolate for two or three weeks, the statement said.
Assad joins a growing list of world leaders who have tested positive for the coronavirus, including French President Emmanuel Macron, British Prime Minister Boris Johnson and former President Donald Trump, according to NBC.
The news comes the same month that the country marks 10 years of war that has killed hundreds of thousands of people, displaced half the population and decimated its economy.
Well over half of the Syrian population can't afford a basic meal with the price of basic foods more than 200 percent higher than they were this time last year, according to the United Nations.
Assad has been in power since 2000 and his family has ruled Syria for half a century. Syria is due to hold presidential elections in May and it's widely expected that Assad will win a fourth consecutive term in office.
In 2014, he captured 88.7 percent of the vote, with the opposition and their Western allies declaring it a farce, according to The Associated Press.
Syria's state news agency, SANA, reported last month that the country would launch its vaccination campaign in the first week of March, starting with front-line health workers.
Health Minister Hassan Al-Ghobash said Syria had received a quantity of the vaccine "from a friendly country" without giving further details, according to SANA.
The official statement released Monday did not say whether Assad and his wife have been vaccinated.
Assad has been repeatedly accused of war crimes and crimes against humanity during Syria's decade-long ongoing war. His government in Damascus has denied the charges, CNN reported.
The British-born wife of the Syrian president is a high-profile figure who has stood by Assad throughout the civil war. In 2018, she was diagnosed with breast cancer and has since recovered.
Syria received Covid-19 vaccinations from "friendly country"
Syria's health minister said his government procured coronavirus vaccines from a friendly country which he declined to name, adding that frontline health workers would be the first to be inoculate, according to CTV News.
It was not clear why Hassan Ghabbash declined to name the country that provided the vaccines. He spoke at a press conference where only reporters from local media outlets were invited.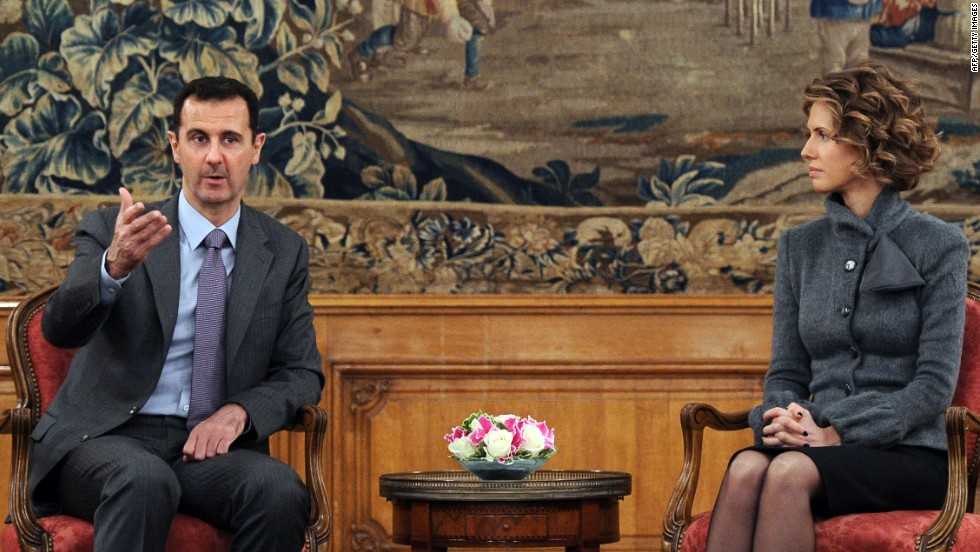 President Assad and his wife, Asma (Photo: CNN)
The announcement comes days after international and Israeli media reports revealed that Israel paid Russia US$1.2 million to provide the Syrian government with coronavirus vaccines, as part of a deal that secured the release of an Israeli woman held in Damascus. The terms of the clandestine trade-off negotiated by Moscow remained murky; Damascus denied it happened and Russia had no comment.
Such Israeli bankrolling of Syria's vaccination efforts would be an embarrassment Syrian President Bashar Assad's government, which considers Israel its main regional enemy. The two countries remain at war and Israel occupies the Golan Heights, which Israel captured from Syria in the 1967 Mideast war and annexed in 1981, a move not widely recognized internationally.
Syria's ambassador to Moscow told Russian media his country was ready to receive the Russian-made vaccine, but didn't elaborate.
However, a pro-Syrian government private newspaper, Al-Watan, reported that the vaccine available in Syria is Chinese, quoting unnamed officials. It added that the first available batch consisted of 5,000 shots to cover 2,500 health workers in isolation centres.
The World Health Organization has said war-ravaged Syria is eligible to receive vaccines for free through the global COVAX effort aimed at helping lower-income countries obtain the shots. It said that the vaccine rollout depends on availability and distribution, and may initially cover only 3 per cent of the population.
Authorities in areas outside Syrian government control have said they are negotiating with donors to receive vaccines, possibly as early as late next month. Around 4 million people are crammed into the territory in the country's northwest that's buckling under repeated government offensives.
Doctor Rifaat Farhat, an officer of Idlib's vaccination program, said the first batch of vaccines consisting of 136,000 doses of AstraZeneca vaccines would arrive next month, covering around 20 per cent of the population in Syrian opposition-held areas.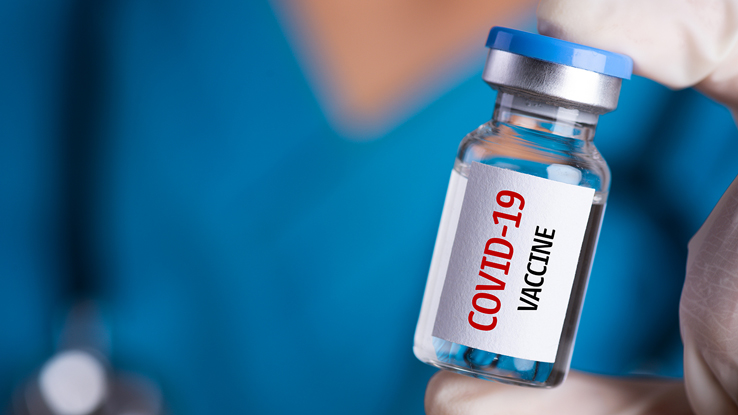 Photo: Brand Hong Kong
The vaccination campaign, he said, would be supervised by the World Health Organization and UNICEF, adding that medical personnel, health workers and civil defence personnel would be prioritized.
Syria has recorded nearly 16,000 virus cases, as well as 1,063 deaths, according to a tally by Johns Hopkins University.
These cases are, however, only those recorded in government-held areas and the number of cases is believed to be much higher as there are limited amounts of tests being done, according to the AP.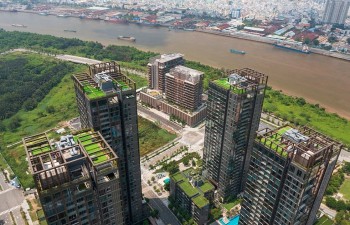 Economy
Vietnam Business & Weather Briefing (August 11): Vietnam to increase coal imports in 2025-2035 period, ten tonnes of Vietnamese longan exported to Australia.