Building Smart City from RoKo's Experience, Initiatives
Building digital data has been identified as a core element in Ho Chi Minh City's digital transformation and smart-city development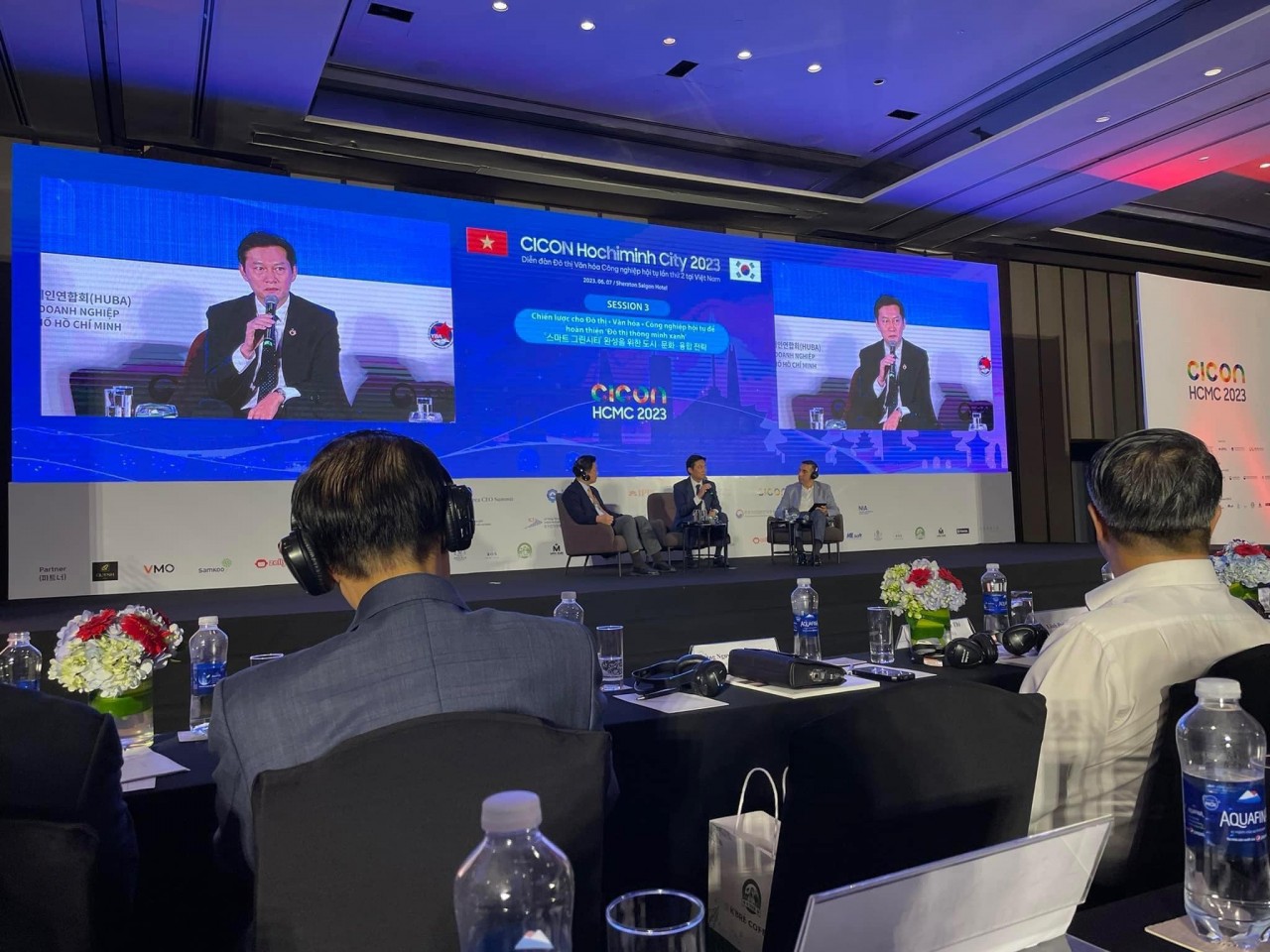 The CICON 2023 takes place in Ho Chi Minh City on June 7.
The CICON 2023 – the second international conference that combines the initials of Creative Urban, Culture, Convergence, and Industry took place in Ho Chi Minh City on June 7, offering opportunities for Vietnam and the Republic of Korea (RoK) to participate in the smart city and blockchain industry, build a network of businesses from the two countries, VNA reported.
The event was co-organized by Korea CEO Summit (KCS), Ho Chi Minh City Union of Business Associations (HUBA), Young Business People Association of Ho Chi Minh City (YBA HCM), and Imex Pan Pacific Group (IPPG).
The CICON 2023 took place with the goal of building an innovative industrial development model "Creative Urban - Culture - Convergence". The event is expected to help the two countries expand their opportunities to participate in the smart city and blockchain industry, and at the same time build a business network between Vietnam and Korea, and provide investment and business opportunities.
Speaking at the event, the Chairman of the municipal People's Committee Phan Van Mai said that with a favorable geographical position, large population, and fast economic development, Ho Chi Minh City has full potential to develop into a smart and sustainable city.
The city aims to become smart with e-government, e-enterprises, and an electronic society by 2030.
However, to turn potential into reality, the city needs the companionship and support of international friends in different fields to create appropriate and effective solutions, he said, emphasizing that the RoK is one of the important partners with rich experience in building smart cities and leading corporations.
Ho Chi Minh City aims to build a smart and modern city and Thu Duc City was selected to deploy initial solutions, through which lessons have been drawn, Mai said.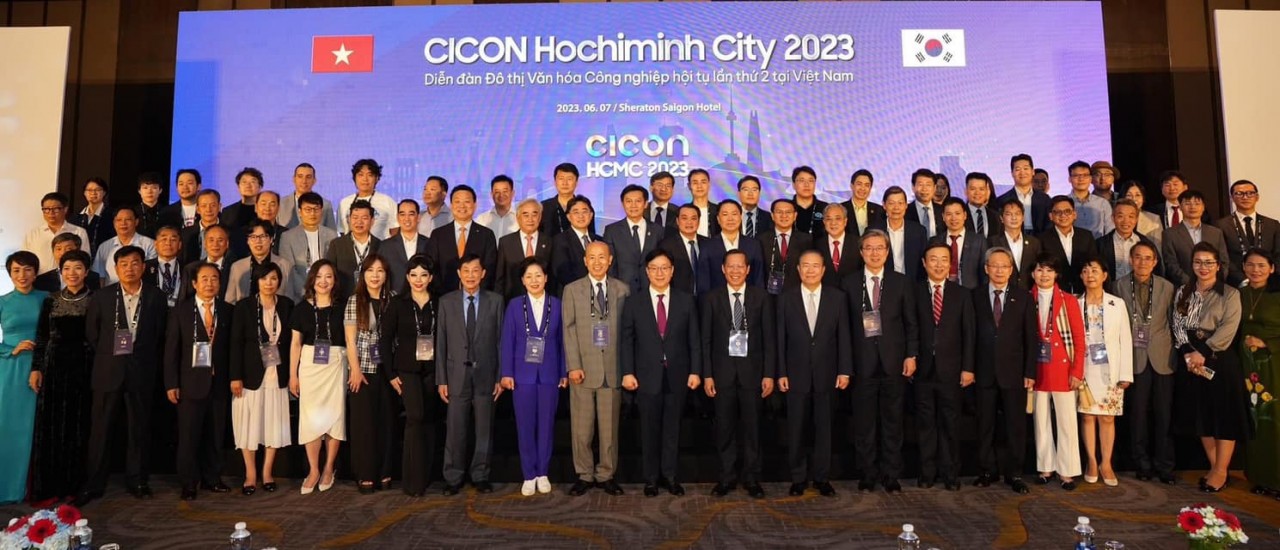 Delegates at the event.
Kwon Young Gull, chairman of the National Architectural Policy Committee under the Office of the President of the RoK, and Chairman of the Seoul Design Foundation said that Vietnam is known as a country with sustainable growth in the region with the advantages of a young population structure and potential for industrial and high-tech development.
However, like many other countries, Vietnam is encountering problems of climate change, particularly natural disasters. Quality of life and infrastructure are issues that Vietnam is currently facing, especially in big cities like Hanoi and Ho Chi Minh City.
Building a smart city does not stop at building infrastructure, but focusing on businesses that are creative and have advanced science and technology, and encouraging the connection between businesses and individuals in the public and private sectors to create synchronization and effectively promote technological achievements, he said.
He suggested that Vietnam needs to develop a strategy of "Design Vietnam" to synchronously deploy solutions for planning, appearance design, and urban quality like the way the RoK did before when building Seoul into a smart city.
Big cities like Hanoi, Da Nang, and Ho Chi Minh City need to join urban alliances in the region so that they can share and learn experience in designing and implementing smart urban models, he said.
Ho Chi Minh City has set a target to provide 100% of public services online through completing connection with the National Public Service Portal in 2023, according to the municipal Department of Information and Communications.
It will focus on developing three main data groups by 2025 included citizens (administrative, civil status, health, education, and welfare), finance-business (summary and statistics of budget revenue and expenditure, public investment management, enterprises, and household businesses), and land-urban areas (geographical information, construction, transport, and planning and architecture).