Businesses in Ho Chi Minh City Embrace the 'New Normal'
Businesses in HCMC gradually resume production as the city plans to reopen its economy
Hopeful to recommence business in October
"A company's productivity during the six months that they had to comply with the 3T regulations was equal to just one normal production month. As such, HCMC authorities should abolish 3T or let companies handle their Covid prevention measures."
Dony Garment Company Limited General Director Pham Quang Anh
In July, Dony Garment Company Limited, an HCMC-based business specialized in making casual wear, uniforms, workwear and antibacterial facemasks, had to cease operation for two weeks as they hastened to reconfigure the workplace for applying the mandatory 3T model (work, eat and sleep at the production site). As Dony Garment's facilities were ready for use, the number of workers at the factory increased slowly to 30% since early September. The company hoped that HCMC would specify the economic reopening plan as soon as possible to resume normal production.
Similarly, almost 100 Vinh Tien Papers employees, or half of its human resources, have returned to work Starting Sep. 20. When HCMC authorities required businesses to apply the 3T model in July, the company kept only 10 workers at its factory to produce facemasks. By now, their production has sped up as 100% of Vinh Tien Papers' employees are fully vaccinated with 2 shots.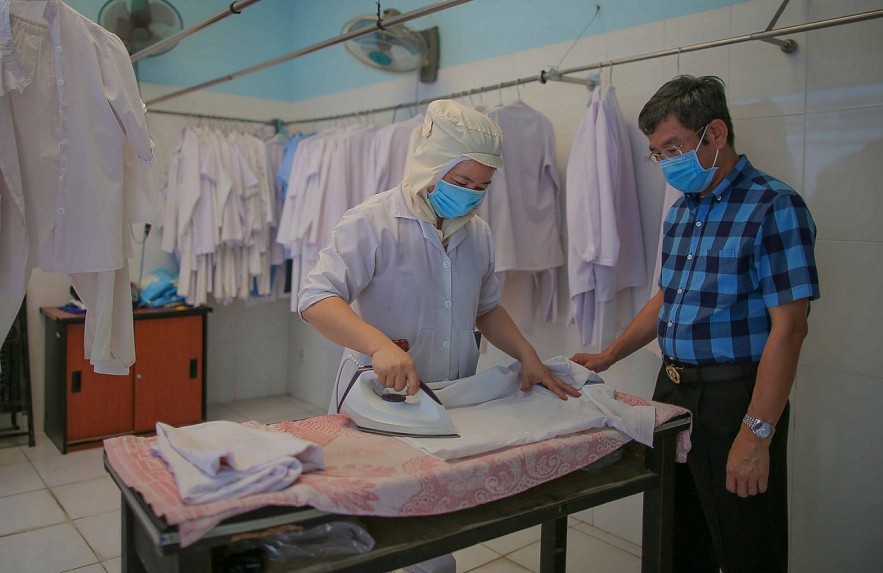 3T production at a garment company in Ho Chi Minh City. Photo: Thanh Nien
According to Vinh Tien Papers General Director Lam An Dau, the workers who had returned to work lived in the same area
"Businesses in the city aim to ensure the staff's health, so they have been applying strict Covid prevention measures when carrying out production activities. I think HCMC authorities should let businesses resume production as normal, especially those whose workers have been fully vaccinated."
Vinh Tien Papers General Director Lam An Dau
with the company. Despite ongoing travel constraints, the number of onsite employees increased as the company was producing necessities and meeting Covid prevention requirements, he added.
Dau hoped that production at Vinh Tien Papers would resume as normal when 100% of its employees returned to the factory, following HCMC's plan to reopen the economy.
To ensure Covid prevention, Vinh Tien will continue to provide rapid Covid tests to employees, isolate positive cases on the spot and disinfect the factory weekly.
Getting ready
The representative of Duc Thanh Wood Processing JSC noted that the company halted the operation for over a month starting mid-July as its employees had Covid or lived in lockdown areas. In the past month, the company has resumed producing necessities for HCMC and Binh Duong. The company's onsite workers are tested regularly and vaccinated with at least one Covid vaccine shots.
Duc Thanh acknowledged that calling employees back to work was challenging as most had come back home, were quarantined or underwent Covid treatment. Managing its human resources during social lockdown also proved much harder than normal.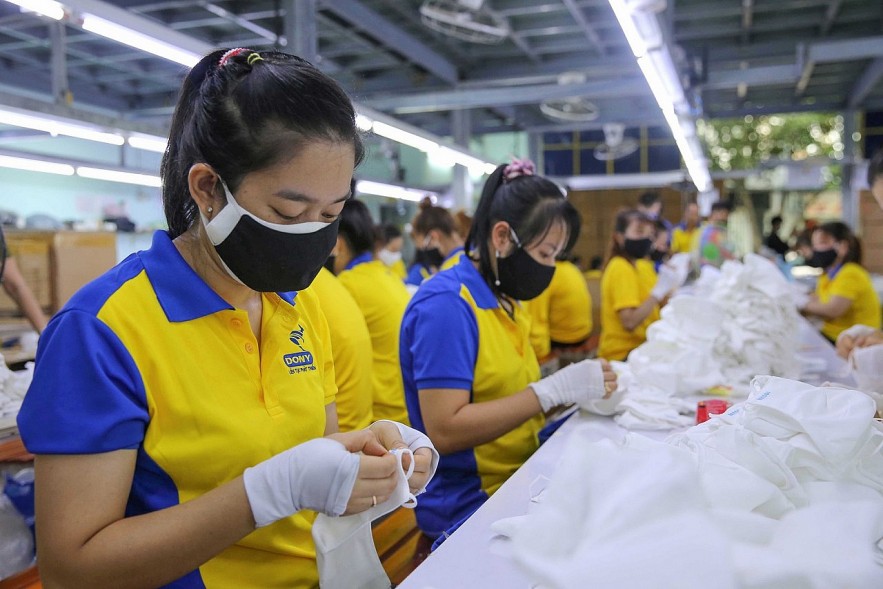 Businesses in HCMC hope that the city will soon reopen the economy. Photo: Thanh Nien
However, "we are ready to resume normal production when the city is reopened. We have prepared all necessary materials 3 – 6 months ago. Our greatest concern is finding customers and new orders are becoming more difficult due to extensive social lockdown. Already, we have lost one order as our customers could not wait for us. Our original business plan looks less positive now due to the fourth Covid outbreak," according to The representative of Duc Thanh Wood Processing JSC.
Closely following reopening progress
"While domestic tourism demand is on the rise, tourists from Europe or the U.S are ready for travelling without restriction. As such, there is a huge opportunity for the tourism sector in Vietnam to recover. We need to accelerate vaccination, ensure safety and prepare detailed reopening plans for each stage of the reopening process. The sooner HCMC authorities announced its plans, the more prepared local businesses in terms of meeting the requirements, preparing necessary infrastructure and developing the best service packages to make use of every opportunity."
Fiditour General Director Tran The Dung
On the day that Can Gio rural district officially piloted resuming tourism activities, Fiditour travel agency held the tour "visiting the martyrs' cemetery Rung Sac" for 60 frontline staff. According to the company's General Director Tran The Dung, to become one of the first businesses in HCMC to resurface on the market, Fiditour had made necessary preparations months ago.
When they heard of HCMC's economic reopening plan, Fiditour regularly gathered the authorities' latest plans and proposals to anticipate the reopening progress and develop business plans accordingly. While waiting for Covid to be controlled, the company has been maintaining an online working mode.
The Dung believed that travel agencies should be flexible in their operation plans to adapt to real situations. This was the key to resume operation confidently.
"Both local and international businesses have submitted their recommendations to the HCMC and central authorities in recent meetings. We all hope to resume normal operation to keep our partners and earn profits to cover the employee's salaries.
It should be noted that while the Prime Minister has asserted that reopening the economy and preventing Covid should come hand in hand, the Ministry of Health's safety zone assessment criteria remain the same. If the ministry does not change its criteria, it will be hard for HCMC to announce safety zones and allow businesses in the area to resume operation.
I believe we cannot extend the current social lockdown order any longer."
President of Ho Chi Minh City Union of Business Associations Chu Tien Dung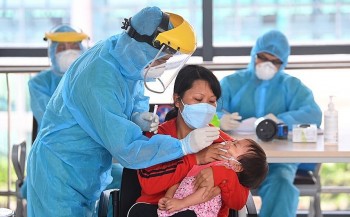 National
Nearly 72 million vaccine doses have been administered nationwide, with 20.7 million people getting their second shot.