Canada ends hoped free trade negotiations with China
Canadian Prime Minister Justin Trudeau had hoped for good relations with China and visited the country in 2016 following which the two nations began trade talks. However, Canada is abandoning free trade negotiations with China amid a host of disagreements on a range of topics, Foreign Minister Francois-Philippe Champagne said in an interview on Friday.
Canada has announced its step back from trade negotiations with China due to several disagreements on a various range of topics. Canadian Foreign Minister Francois-Philippe Champagne in an interview on Friday, September 18 that the China they had entered into negotiations with no longer exists, adding that the "China of 2020 is not the China of 2016".
As per reports, Champagne said that Canada will now take a step back and analyse its future policy with Beijing through the "lens of China of 2020". This sudden departure from trade negotiations with China signals a policy shift in Canada, bringing it more in line with countries like the United States, Australia and some European Union countries, reported the republicworld.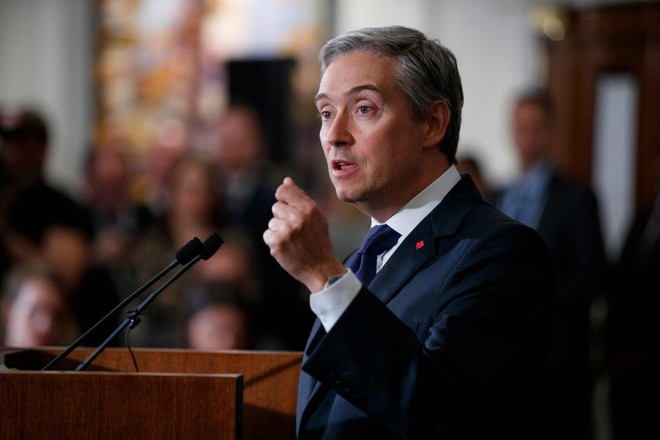 Canadian Foreign Minister Francois-Philippe Champagne: "China of 2020 is not the China of 2016". Photo: AFP
According to reports, the relations between China and Canada began souring in 2018 after Canadian authorities arrested Huawei CFO Meng Wanzhou at the request of the US. This led to China taking 'reciprocal measures' and arresting two Canadians on charges of espionage. The relationship further worsened when Canada became a vocal critic of the new national security law enacted in Hong Kong, stating that the law took away some of the essential freedoms of the people in the Asian financial capital.
His comments represent a hardening tone toward China – more in line with the United States, Australia and parts of the EU – after exhaustive diplomatic efforts to soothe ties failed.
Trudeau visited China in September 2016 and weeks later Chinese Premier Li Keqiang travelled to Canada to renew their partnership in dozens of areas, includingjoint military exercises.
Since then, Beijing's crackdown on its Uygur population and its erosion of Hong Kong's autonomy have upset many liberal democracies, including Canada, which cancelled its extradition treaty with Hong Kong.
The tense relationship has been further exacerbated by Canada's condemnation of the newly enacted Chinese law on national security in Hong Kong and a suspension of some bilateral agreements with the special administrative region.
Beijing has said that it reserves the right to respond to any interference on Canada's part and the Canadian side will be held accountable for all the consequences.
Add to this, according to Champagne, Beijing's "arbitrary detention" of former Canadian diplomat Michael Kovrig and businessman Michael Spavor on suspicions of espionage, in response to the December 2018 arrest of telecom giant Huawei's chief financial officer Meng Wanzhou on a US warrant during a stopover in Vancouver.
Meng is wanted for alleged bank fraud and violations of US sanctions against Iran, and has been fighting extradition ever since.
"Our first priority is to get the Michaels back home," Champagne said.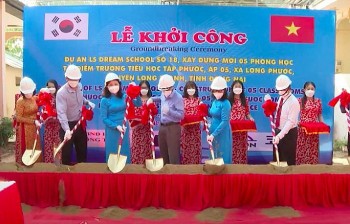 Friendship
The Union of Friendship Organizations of Dong Nai Province and COPION (Co-operation & Participation In Overseas NGOs) kicked off another LS Dream School project in the southern province.