Canadian in Vietnam: Expats' Lives in HCMC Have Become Much Easier Over the Years
Having lived in Ho Chi Minh City for three years, Mike Williams, a Canadian has no intention of living anywhere else.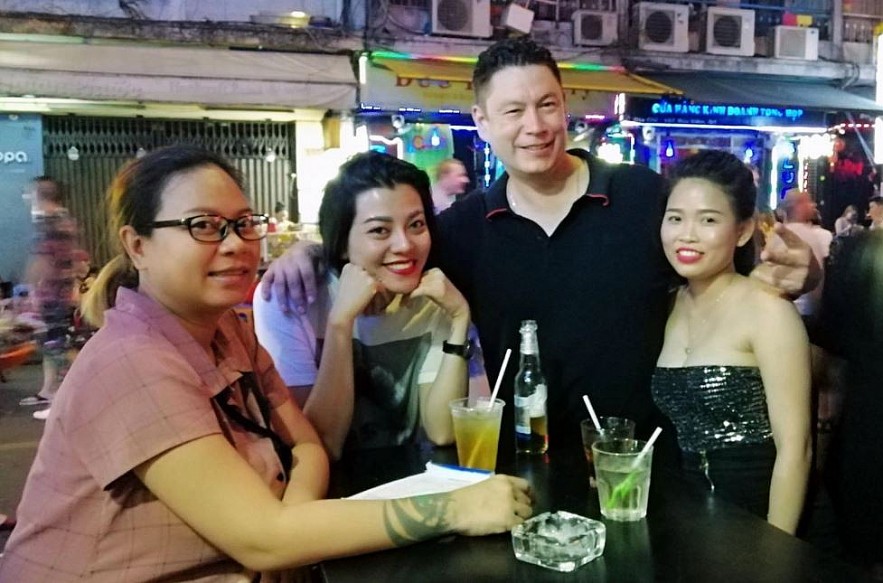 Williams and his friends in Ho Chi Minh City (Photo: Zing News)
Mike Williams came to Ho Chi Minh City because it resembles Bangkok, where he used to live. Fond of the city, he decided to settle.
Expats' lives in Ho Chi Minh City have become much easier compared to that of 15 years ago when Williams visited the city for the first time, he said.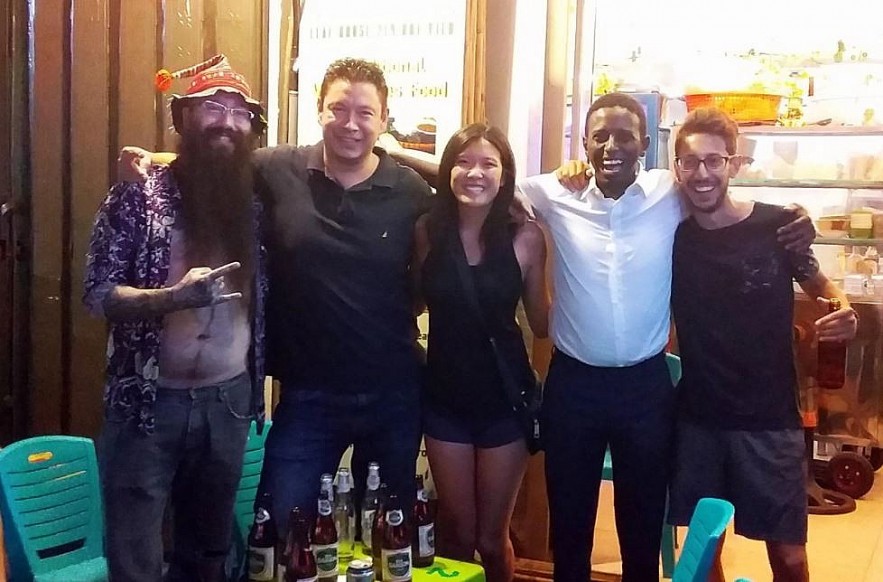 Williams and his friends in Ho Chi Minh City (Photo: Zing News)
Ho Chi Minh City offers unique experiences
Williams said Saigon's weather was cooler than Bangkok, while the traffic moved slower. The Saigonese move across the city at a more leisurely pace. One can find coffee shops, restaurants, pubs, bars, and many different dishes anywhere, from the sidewalk to small alleys.
Williams loves walking, however, he feels nervous because the pavements are often filled with packing vehicles or street vendors. "You have to watch out to avoid being crushed. I usually walk rather slow, so nothing bad has happened so far. I hope the city will become more pedestrian-friendly and would like to have more pedestrian streets like Bui Vien and Nguyen Hue," Williams said.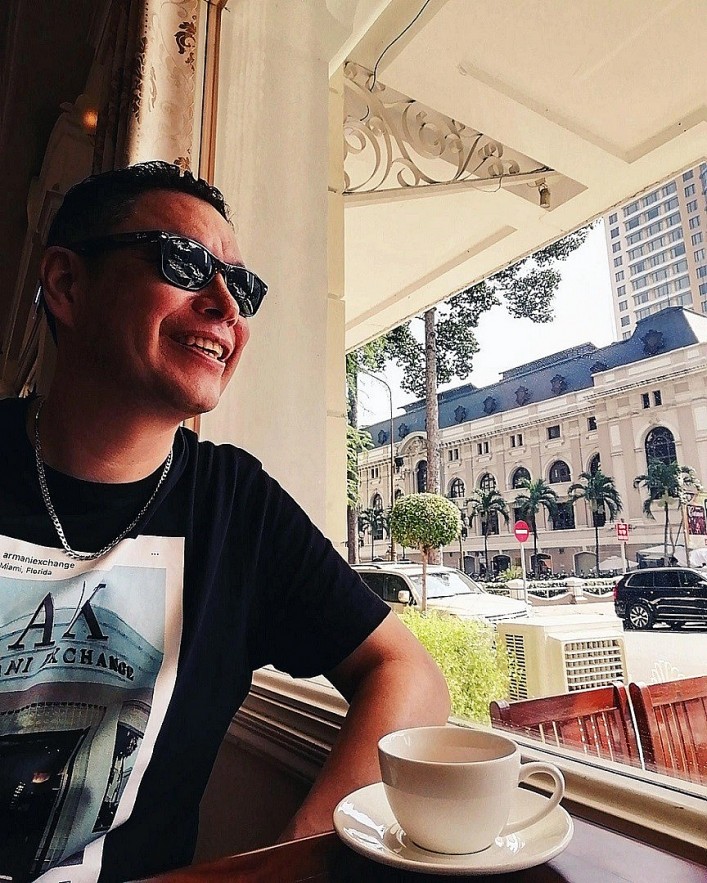 Mike Williams (Photo: Zing News)
The city's most attractive trait is the friendliness of its residents. For him, the people here are always welcoming and wholeheartedly helping foreigners.
"A taxi driver asked where I was from, then I said Canada. I thought it was just a polite greeting from locals when they saw foreigners. But then he surprised me by singing a song by Bryan Adams, a Canadian artist. Such things can only happen in Saigon," Williams laughed.
He was even more surprised that his neighbors helped him with food purchases and updated information during the lockdown.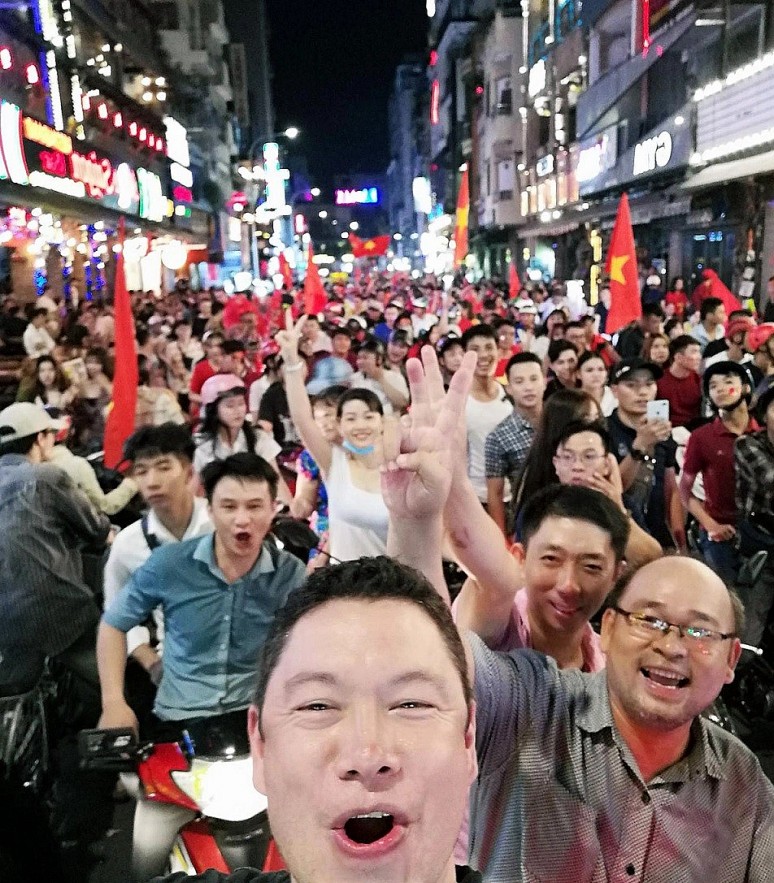 Mike Williams loves exploring Ho Chi Minh City's lively life. (Photo: Zing News)
A warm welcome to expats
To ease his Canadian friends' worries when moving to Ho Chi Minh City, Willams gave them tips drawn from his three years in the city.
"I find that many foreigners hire accommodation in district 7 or Thu Duc. Life here is easier if they live among a community of foreigners. However, I think they should explore the city a bit before choosing those two areas."
Mike Williams chose district 1 because it has many walking spaces, shops, and means of entertainment. Regarding means of transport, expats can choose from private motorbikes, cars, public buses to taxi services.
"Fortunately, I have never had any traffic accident here," he said.
Google Maps and Google Translate are powerful tools to help foreigners in their early days in Vietnam. Thanks to the internet, they can stay updated with the newest information and regulations.
Mike Willam was worried about visa procedures when entering Vietnam. "Moving to a country is easy, but foreigners who want to settle will be strictly examined," he said.
"When arriving in Ho Chi Minh City, in addition to the necessary papers, I do not need to prepare too much luggage. The only things I brought with me from Canada were some books by Paul Theroux. You can really find everything in Ho Chi Minh City, "said Mike Williams.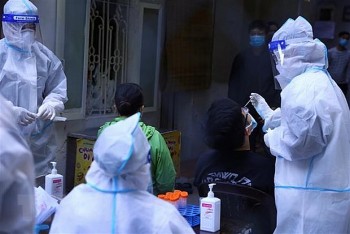 Focus
Vietnam's Covid-19 death toll is now 26,483, or 2 percent of total cases. More than 7,000 coronavirus patients nationwide are in serious condition, with 741 requiring invasive ventilation and 20 on life support.