CARE Conducts Project to Advance Rural Women's Economic Empowerment
Through the project, CARE works to improve economic well-being for poor rural women, particularly ethnic minority women in Vietnam.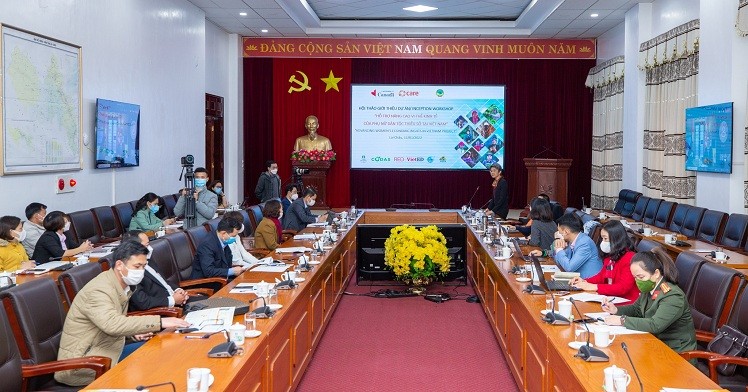 At the ceremony. Photo: Nguyen Ngoc Dung/CARE
A workshop to introduce project "Advancing Women Economic Empowerment in Vietnam (AWEEV)" took place on Jan.11 with the participation of representatives of the Canadian Embassy, People's Committee, and departments of Lai Chau province, CARE International in Vietnam, project partners, and beneficiaries.
AWEEV is a gender-responsive and integrated project designed to contribute to increased economic wellbeing for ethnic minority women in Vietnam. It is assumed that if increased economic wellbeing and quality of life are achieved, this would also contribute to reducing poverty among ethnic minority women and their households.
The project would target over 2,600 ethnic minority women and men in nine communes of two districts across Ha Giang and Lai Chau province in the 2021-2025 period.
AWEEV has been designed in full alignment with Global Affairs Canada's (GAC) Feminist International Assistance Policy (FIAP). The design is underpinned by a rights-based approach to addressing gender inequalities with some of the poorest and most marginalized women in Vietnam.
In relation to government strategies and plans, AWEEV would directly support the National Target Program on Socioeconomic Development in Mountainous and ethnic minority Areas for 2021-2030 which focuses on assisting livelihoods and improving the living conditions of ethnic minority groups in the 1,400 poorest communes nationwide.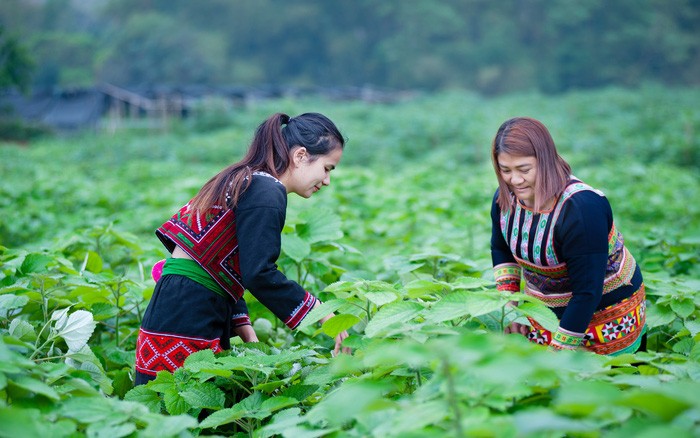 Illustrative image. Source: vwu.vn
At the workshop, CARE staff has introduced the approach to women's economic empowerment, initial survey results, project overview, project implementation objectives, and structure.
Stakeholder representatives also had an active discussion about women's participation in economic activity as well as the impact of unpaid care and domestic work on women's economic practices.
Most importantly, the beneficiaries directly shared their aspirations and feelings towards the project. This is both motivation and useful information to help the project meet the needs and expectations of the people in the best way.
The project focuses on language and education, access to basic infrastructure, mobility, livelihoods, caregiving burden, household decision-making, financial services, women's group membership, and gender-based violence.
AWEEV adopts a unique partnership modality including CARE, CSO, and local government partners while also working closely with the private sector. This cross-sector collaboration draws on the competitive advantages of each partner to pursue a shared goal of improving the economic wellbeing of ethnic minority women.