Celebrities Wear Stylish Outfits Created by Talented Vietnamese Designer
Many international stars have chosen Vietnamese designer Cong Tri's dresses to join world's renowned entertainment and cultural events recently.
The Vietnamese fashion industry is gaining popularity in the international market. As the first Vietnamese designer to launch a dedicated house of Haute Couture Designer, Nguyen Cong Tri has provided outfits for many international stars in their important public events.
Actress Rebecca Ferguson wore a Cong Tri's dress in the Fall-Winter 2021 collection to the 2021 Toronto International Film Festival on September 11. Rebecca Ferguson is most famous for her role in Mission Impossible. She appeared at the event to promote "Dune" where she co-starred with Timothée Chalamet and Zendaya.
With silk as the main material, Cong Tri designed an asymmetrical form, combining with bold cut-out details. The dress has a graceful and flexible flow. The design took over 60 hours of work.
Rebecca Ferguson (Photo: Thanh Nien)
Actress Gabrielle Union chose a design from the Cong Tri's Autumn Winter 2021 collection that appeared at her wedding anniversary party on September 3. Gabrielle Union is famous for her roles in The Brothers, Deliver Us from Eva, Being Mary Jane, Breakin' All the Rules, and received numerous nominations and awards in her acting career. She appeared in Time magazine's 2021 top 100 most influential people in the world.
The dress is made of silk chiffon and took 40 hours of work. Designer Cong Tri uses a technique called draping to shape the dress' form. Gabrielle Union is Cong Tri's familiar customer. She has so far worn three Cong Tri dresses in public events.
Gabrielle Union (Photo: Thanh Nien)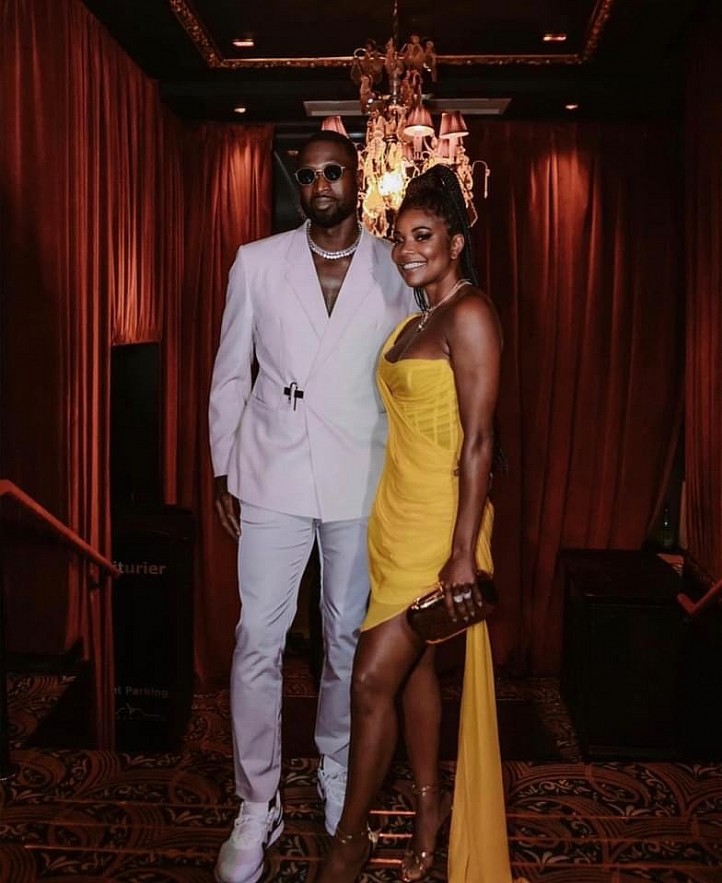 Gabrielle Union (Photo: Thanh Nien)
Singer Jennifer Hudson appeared in the September issue of Ebony magazine in a design in Cong Tri's Fall Winter 2021 collection. Jennifer Hudson is known for many achievements, from her competitions in American Idol to the role of Effie in Dream Girls.
Jennifer Hudson's dress shows a high level of creativity and expertise in renewing materials. Instead of using the existing yarn, Cong Tri applied different techniques to treat the fabric. The dress' highlight of the dress is its impressive shoulder part.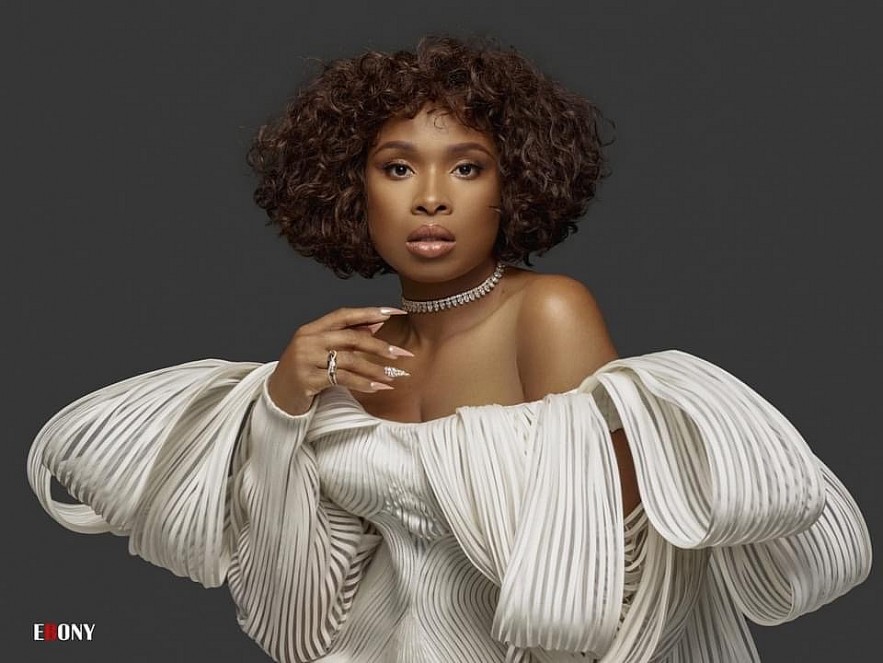 Jennifer Hudson (Photo: Thanh Nien)
Singer Lorde showed up in a crochet dress in Cong Tri's Autumn-Winter 2021 collection for her performance at The Late Late Show With James Corden at the end of August. The elegant form and material show off the singer's beautiful skin and figure while offering a classy look.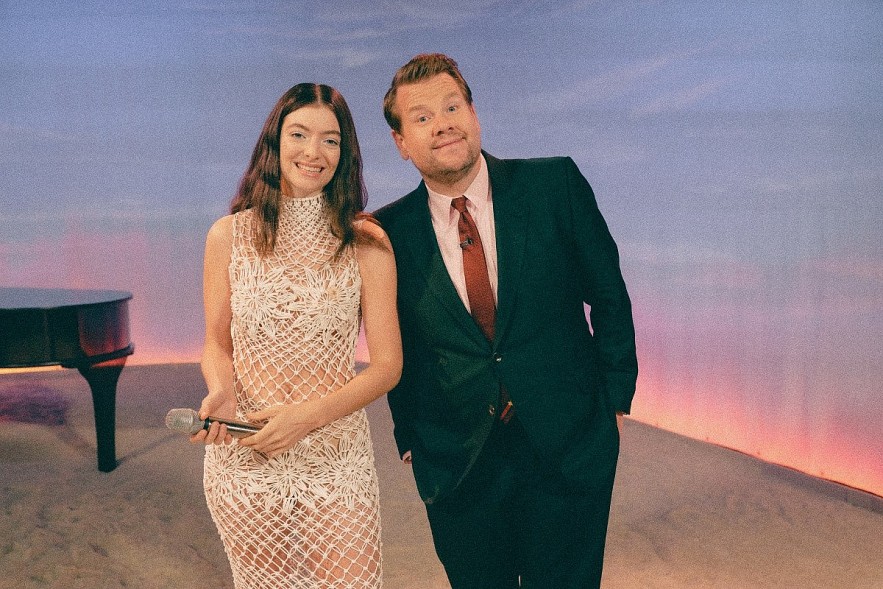 Lorde (Photo: Thanh Nien)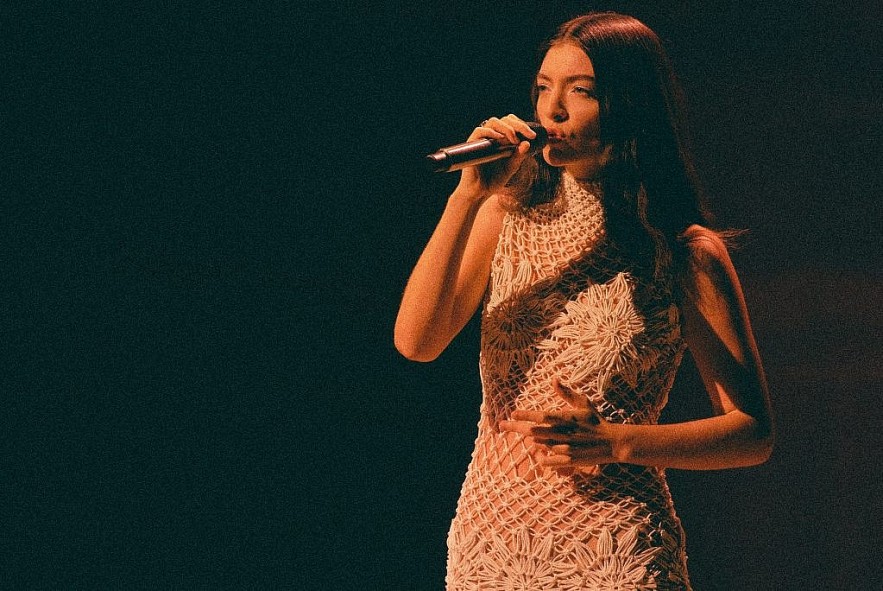 Lorde (Photo: Thanh Nien)
Becky G chose a dress from the Spring Summer 2021 collection when attending the Premios Juventud Awards 2021, where she won in two categories: Ayudando A Sus Fans Award and Girl Power Award. Becky G started her career in 2008 and has received many nominations and awards.
Becky G's dress focuses on embroidery techniques and cut-out details. The singer has worn three Cong Tri's dresses to her important events.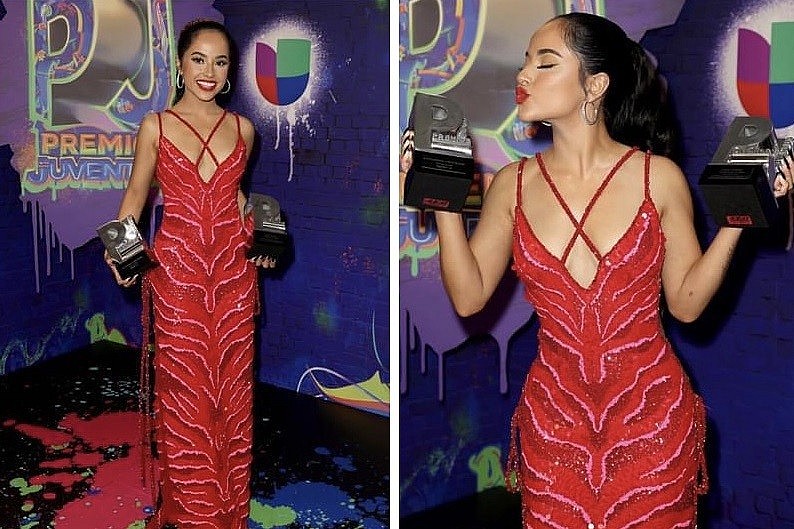 Photo: Thanh Nien
The Vietnamese designer's Spring Summer 2021 collection also appeared in prestigious international magazines. The highlight in Cong Tri's dresses lies in the signature details such as large bows, asymmetric form, and high-class materials. The collection reflects the elegance and beauty of modern ladies.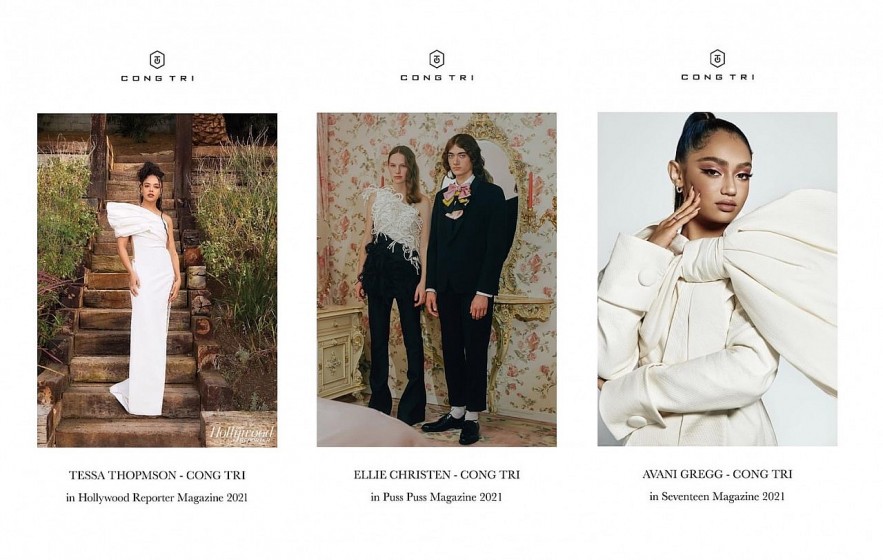 Photo: Thanh Nien
Nguyen Cong Tri is a self-taught visionary fashion based in Ho Chi Minh City. As a graduate of Fine Arts from the Ho Chi Minh City University of the Arts, he first impacted the world of Vietnamese design in 2000 when he won 1st prize in the 'New Idea' category at Vietnam's Grand Prix, with his 'Green Leaves' fashion collection.
In 2013 he became the first Vietnamese designer to launch a dedicated house of Haute Couture. Nguyen Cong Tri's hand-made garments are easily identifiable due to their traditional identity, imbued with an international contemporary spirit.
Ever since 2019 New York Fashion Week in which Tri showcased his collection and earned a lot of kudos, his global popularity has been on the rise, with a number of celebrities choosing to wear his creations at high-profile events.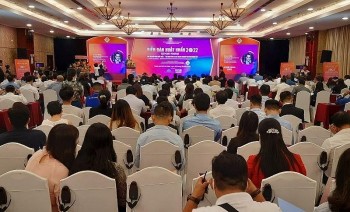 Focus
Vietnam News Today (Dec. 9): Vietnam - Singapore innovation centre helps firms transform production; HCM City among most searched destinations by travelers; Vietnamese digital technology industry's revenue estimated at 148 billion USD in 2022; Two Vietnamese films up for consideration at Oscars.