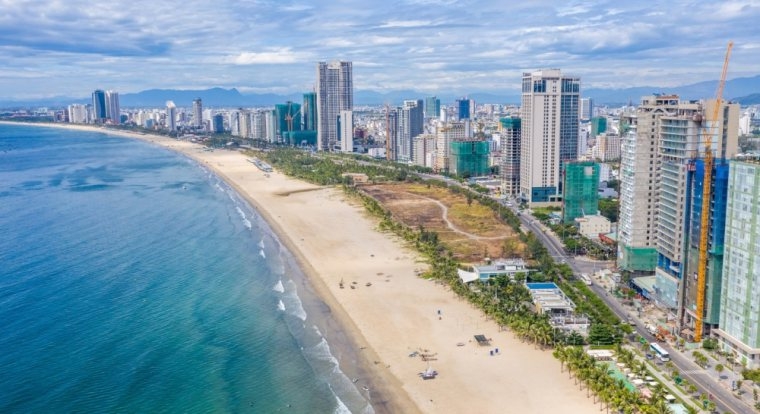 Da Nang real estate market (Photo: Mua ban nha dat)
The national real estate market is currently reaching its real value due to the effects of the Covid-19 epidemic. Customers who have invested in real estate before the season may be anxious to pay back because the profit of the past time is not as attractive as expected. However, if investors overcome this stage, they will receive good news from the market. For a group of customers, right now is a valuable opportunity to own real estate with real prices, close to the affordability of many people.
Da Nang market is not excluded from the general context of the whole country. In the period of Q2/2020 with the disease lasting longer than expected of many businesses, it is also easy time for the market to screen for quality projects with reputable investors and strong capital. As a result, potential projects are not discounted too much but are also interested in and researched by investors.
According to analysis by Mr. Nguyen Duc Lap - Director of Real Estate Research and Training Institute, Da Nang real estate prices will recover after epidemic for many reasons. Real estate prices are currently very easy to accept. People with real needs will not miss this good opportunity.
On the other hand, the supply and beautiful land fund in Da Nang are not much because this locality has attracted many investors to build resorts for tourism, resorts, etc. In this place, many residential areas are crowded with commercial activity development and high service.
Investors who already have stable capital sources tend to take advantage of this opportunity to catch up with the rising wave after the epidemic ends.
Experts also forecast that the segment will be restored, the earliest is real estate such as townhouses, land plots. Potential customers have real and urgent needs. However, buyers will prefer to choose products that ensure legal safety, ease of liquidity and of small or medium value, according to CafeF.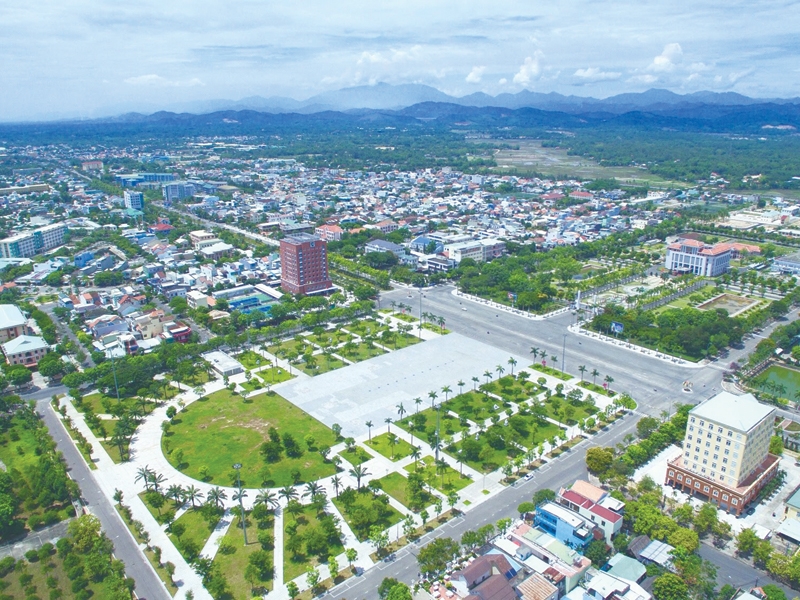 Quang Nam real estate market (Photo: Realtimes)
By 2020, due to the impact of the Covid-19 epidemic, Quang Nam market continues to plummet in both land value and transaction volume in the first quarter.
In addition to the epidemic factor, Quang Nam real estate market continues to "cool down" because the local government has stepped up the inspection and handling of real estate speculation.
According to a survey of Batdongsan.com.vn, the demand for finding and dealing in real estate in Quang Nam market has decreased by 63% - 73% over the same period of five years.
The value of land plots in Quang Nam has also decreased on average 30% over the same period last year. Specifically, some areas decreased from 40 - 45 million VND/m2 (US$1,702 - US$1,915) to 30 - 32 million VND/m2 (US$1,277 - US$1,362)
According to Ms. Thu Huyen, a real estate investor said, if one year ago, a land with an area of ​​100m2 was priced from 1.8 to 2.5 billion dong (US$76,599 - US$106,387), now with only 1.5 - 1.6 billion (US$63,832 - US$68,087) it can be purchased.
Many investors have launched many "tactics" to offer discounts and gifts to stimulate demand such as buying cars for cars, buying houses for gold, support bank interest rates when buying a home. This promises to help Quang Nam market to bounce back more strongly, reported by Financial Magazine.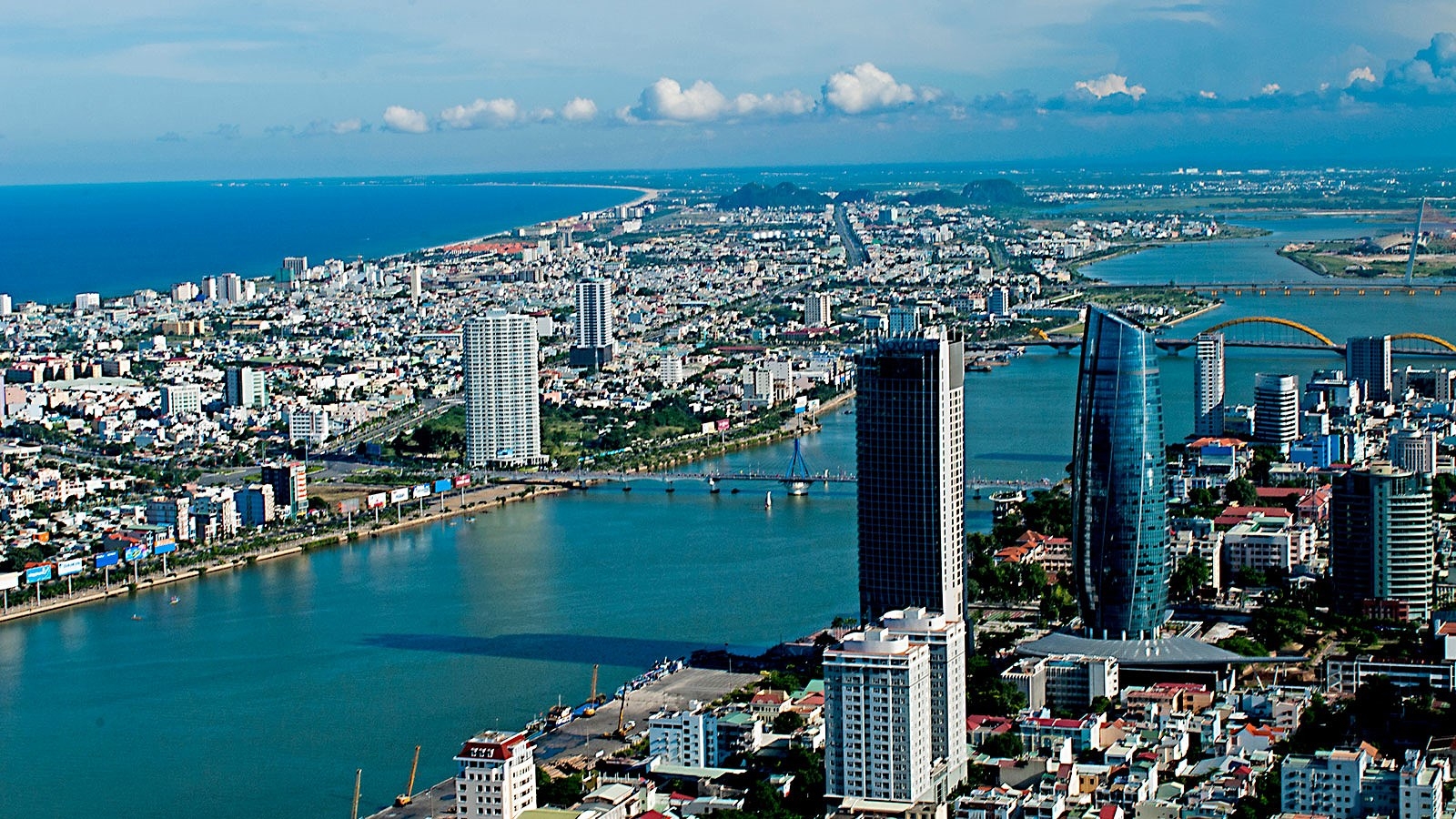 Da Nang real estate market (Photo: Linkhouse)
Luong Linh, chairman of Thien Thanh Long Real Estate JSC, said that Danang and the central region's real estate market is experiencing the most difficult period in the past five years. However, businesses still need to navigate the right path, choose the right product, and find the right customer to develop.
"Ups and downs are the natural situation in any market, and the real estate market is not an exception. This will be the beginning of a new recovery cycle in the near future, containing many opportunities for customers and investors," Linh said.
For his part, Phan Minh Thang, director of S-GERMI JSC, said that real estate is going through hard times. At big projects in the city, the price exceeds VND10 million ($435) per square metre, and liquidity is very low because investors have all withdrawn.
The company, therefore, has turned to focus on developing small-scale projects with legality and adequate infrastructure, with products suitable for financial capacity and the purchase needs of the vast majority of locals in the outskirts of Danang.
"On March 22, we introduced the Que Son Residential Area project based in Que Son district of Quang Nam. As the price is affordable at around VND400 million ($17,400) per land plot, suitable for the buying needs of locals, in one morning almost all spots were fully reserved. This partly shows that the company has been navigating in the right way," Thang said.
Along with that, developers in the central region have also begun to adapt to operating from remote places instead of at headquarters, or in direct contact with customers at open-sale events, according to Vietnamnet.
Despite many challenges, thanks to the advantages of the market potential, the scale of new real estate projects and the efforts to adapt of property developers, the real estate area of ​​Danang - Quang Nam region is expected to attract investment capital and remains a hopeful land for investors in Vietnam in 2020 and beyond.
Candy Lee