Child labour in Hochiminh city is supported for prevention and reduction
A child labour prevention and reduction project, sponsored by the Save the Children International, has recently been launched in Ho Chi Minh City, said the municipal Department of Labour, Invalids and Social Affairs.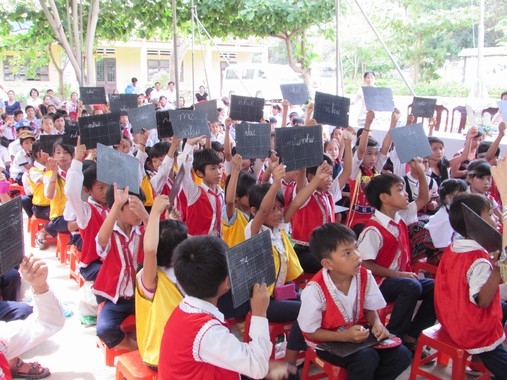 Illustrative image.
Following approval of the city People's Committee, the project will be implemented in District 10, Go Vap, Cu Chi and Nha Be districts from July 2020 to June 2024, towards sustainable development and an environment without child labour.
According to Head of the department's Office of Child Protection, Care and Gender Equality Tran Thi Kim Thanh, the project will help raise public awareness of children's rights, promote children's right to study, and facilitate their development and access to suitable jobs in the future.
It will also support community initiatives to protect children from toilsome and hazardous jobs, hold training courses to change local perception and behaviours towards education for children and prevention of child labour.
Children will also have a chance to learn financial management, vocational, business and life skills to improve their livelihoods, she said.
One of the main activities of the project is to help street children, child worker and migrant children return to school or get vocational training along with living, working and business skills.
The project will build a child-friendly learning environment via social services, and adopt the quality learning environment, with a focus on child protection and school violence prevention.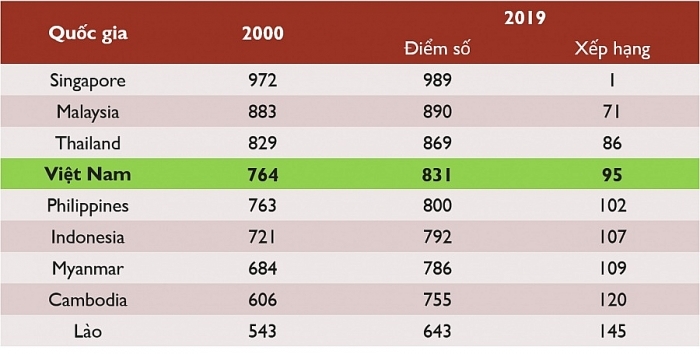 Score and ranking of 9 Southeast Asian countries in The Global Childhood Report 2019,
Child labor's percentage reduces to 67% in 20 years
Compare to 20 years ago, Vietnamese kids nowadays had a better childhood thanks to the significant efforts of the country in taking care of and protecting children, according to the third annual Global Childhood Report 2019, released in 2019.
Vietnam's efforts in improving childhood quality was highly appreciated by Save the Children, especially the decrease in child labor and reduction in stunting. Typically, the percentage of child labor was cut to 67% in this period. In 2000, the proportion of child labor aged 5 – 14 was 28%, and in 2019, the figure sharply dropped to 9.6% in 2019. Moreover, the percentage of poor nutrition and illness falls from 36.5 % to 24%.
Talking about the impressive progress made by Vietnam in the last 20 years, Dragana Strinic, Country Director of Save the Children in Vietnam affirmed at the event announcing the report: "Save the Children is working with the Government to reduce that even further, particularly for ethnic minority children living in remote and hard to reach areas."
She also highly appreciated Vietnam's efforts in child care and protection, "Vietnam is one of the very first countries to ratify the United Nations Convention in the Rights of the Child and the ILO Convention on Child Labor. Vietnam has made great progress on poverty reduction which reduces the need for families to send children to work…"
Besides, Vietnam has made great progress on poverty reduction, which reduces the need for families to send children to work, as well as heavy investment in education to ensure high enrollment rates with particular emphasis on ethnic minority children and children in remote mountainous areas. Vietnam has also effectively leveraged its economic growth and development assistance to create effective programs benefiting children./.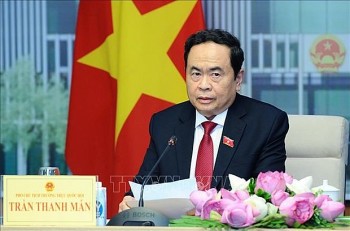 National
China's National People's Congress stands ready to work with Vietnam's National Assembly to play a positive role in carrying forward traditional friendship, enhancing political mutual trust, deepening practical cooperation, properly managing differences, and enhancing people-to-people ties