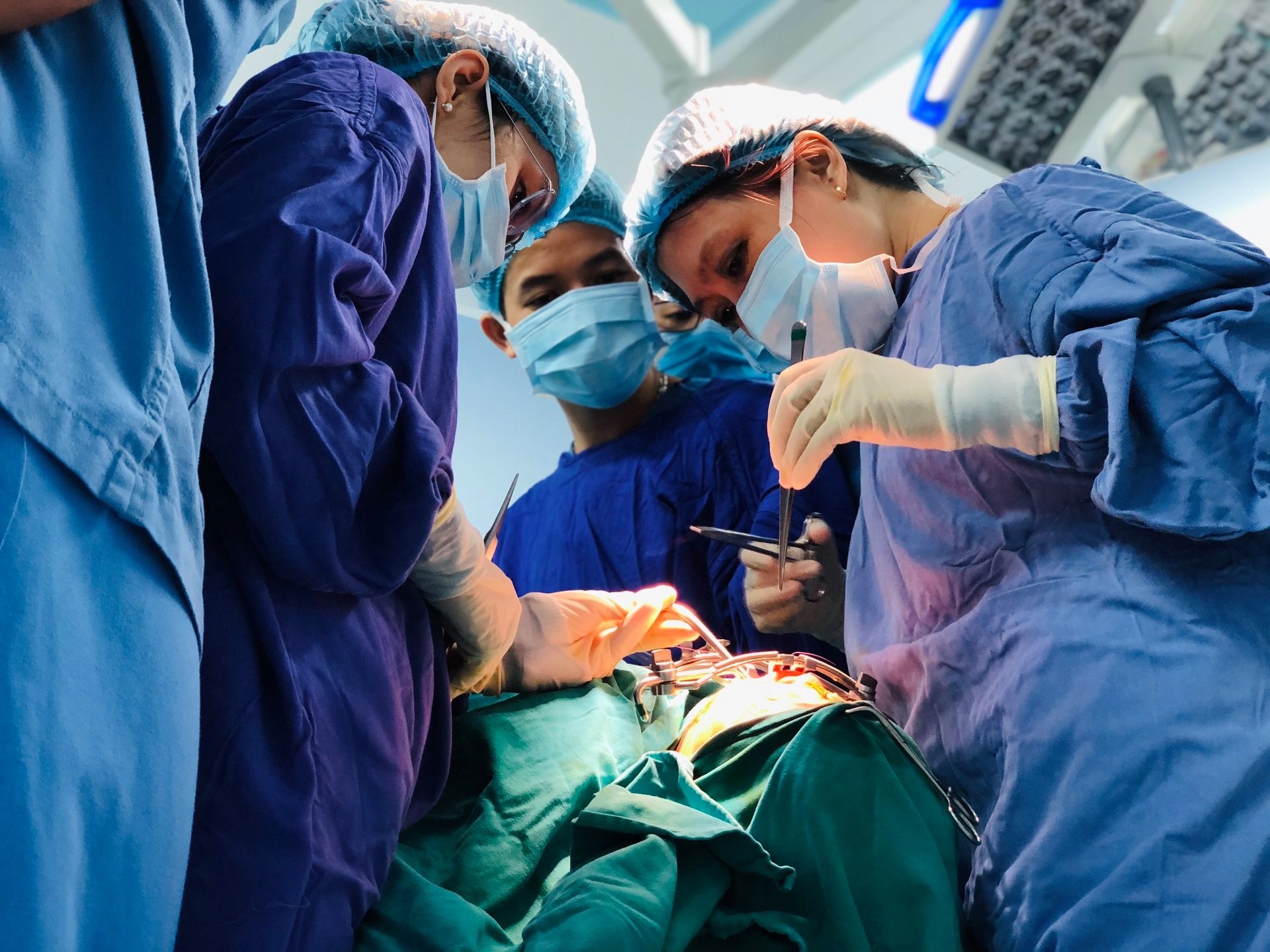 Doctors bring news smiles for 120 unfortunate children with facial deformities at Hanoi-based 108 Military Central Hospital. Source: Operation Smile Vietnam
According to Operation Smile's newsfeed, the fund for this mission was raised by the hard work and compassion from the 10 athletes of Vietnam Ekiden team - the kind hearts who helped to inspire sponsors, elite running clubs and donors to bring free reconstructive surgeries to the nearly 120 unfortunate children of the organization in the upcoming mission.
The journey departed from June 10 at Lang Son Friendship Border Station ended in Ca Mau Cape at 11am on June 20 with the completion time of nearly 250 hours with a total distance coverage of more than 2,600km (originally estimated for 2,400km).
In addition to all the breaking marathon record of the very first Vietnamese Ekiden, the group has raised VND 1.035 billion (USD 44,600), equivalent to 115 surgeries to support babies born with cleft lip and cleft palate. In particular, OCB Life Group has supported VND 900 million (USD 38,800), equivalent to 100 surgeries in this event.
Also in this month, LG Electronics donated VND1.5 billion (USD 65,000) to Operation Smile, helping provide free surgery for children with a cleft lip or cleft palate during their product launch and fundraising auction event of the first 8K OLED TV in Vietnam market as well as in the global market.
With the total amount raised from LG and a partner, nearly 170 gifts of smiles will be given to the less fortunate children, marking another turning point when Operation Smile is about to start a new chapter of operations in 2020.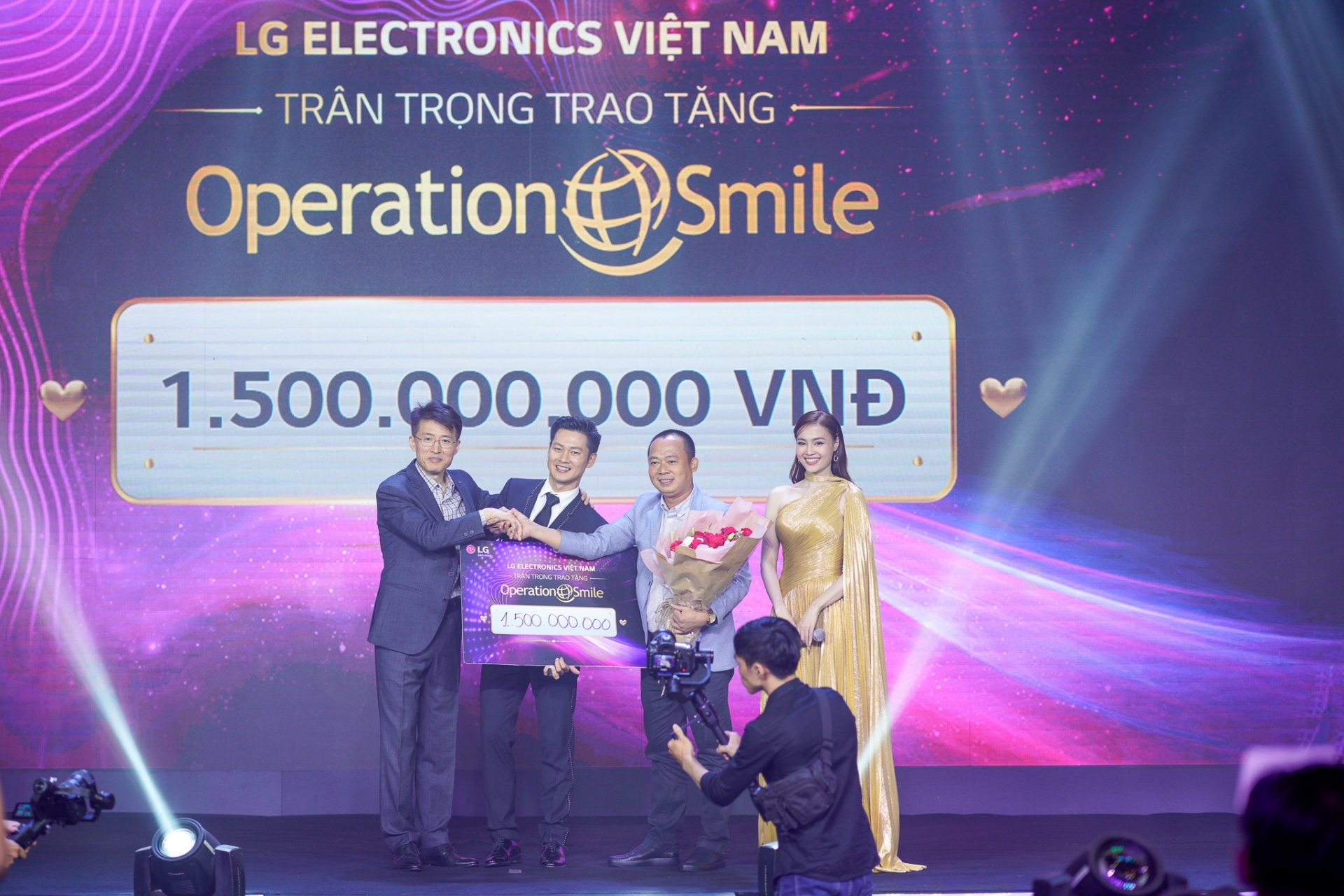 LG Viet Nam donates VND1.5 billion for Operation Smile Vietnam.
In addition, attending to the auction and appreciation ceremony from LG, singer Duc Tuan - Smile Ambassador of Operation Smile Vietnam expressed his gratitude through the song "We Will Be Reborn" as a warm thank you on behalf of the children to the distinguished guests, emphasizing a meaningful new start not only for the less fortunate children but also about a new smile-healing journey with the companionship from LG.
Operation Smile Vietnam is a charity organization that provides free reconstructive surgeries to children born with facial deformities.
Since its establishment in 1982, Operation Smile — through the help of dedicated medical volunteers — has provided over 220,000 free life-changing surgeries for children and young adults. Particularly During more than 30 years operating in Vietnam, Operation Smile has helped change lives for approximately 60,000 underprivileged children.
Last week, at Hanoi-based 108 Military Central Hospital, Operation Smile and doctors have operated on nearly 100 children with both facial and limb deformities. A surgery only takes about one hour, but "overcoming yourself" is a long journey that requires confidence and effort from the children themselves./.
Hannah Nguyen