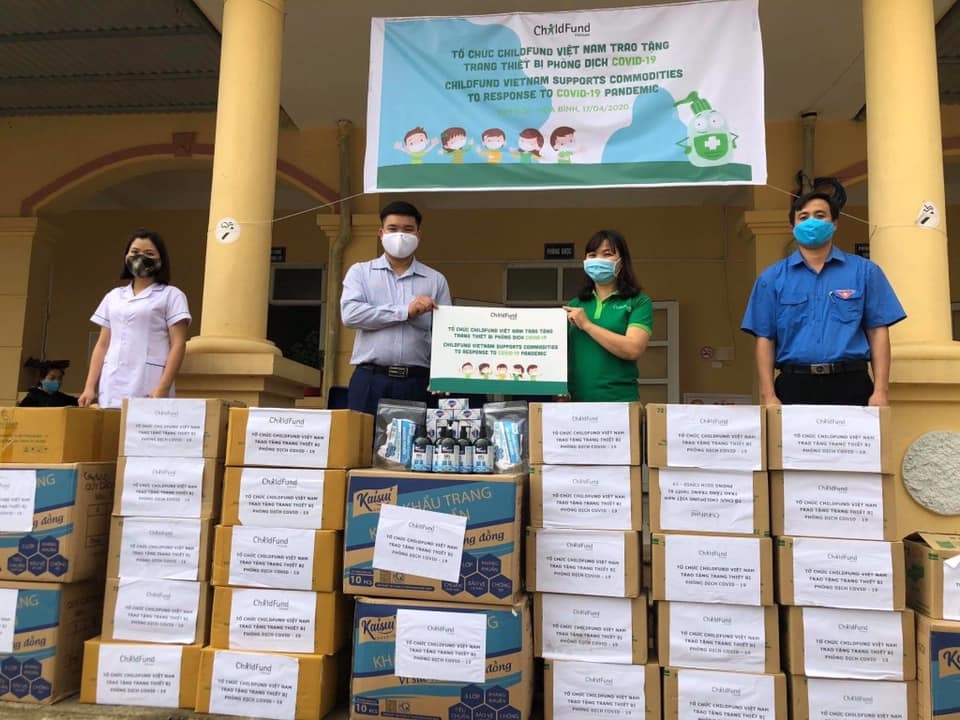 ChildFund response to COVID-19 emergency in Hoa Binh.
According to Margaret Sheehan, CEO ChildFund Australia, infectious diseases like COVID-19 can have a detrimental and long-term impact on children in the communities where ChildFund works; these children are already highly vulnerable and COVID-19 not only threatens their physical health and wellbeing, but the hard-fought development advances of the past 20 years.
The economic impact of the virus should not be underestimated and is being felt across the globe. In developing communities, many parents may find themselves out of work due to business closures or containment procedures.
A reduction in household income can mean that families are forced to cut back on spending in essential areas such as education, nutritious food and healthcare for their children. Families risk back-sliding into extreme poverty, and ChildFund's long-term development programs will be crucial in helping affected communities once the immediate danger of the virus has passed.
Preventing the spread of the disease is the best course of action in countries where testing is weak and expensive, and healthcare systems are already stretched.
In all communities, ChildFund is ramping up its programs in disease prevention and containment. This includes raising awareness of the importance of hand-washing, checking that water and sanitation facilities in local communities are safe and disease-free, and ensuring that health messages about COVID-19 are being amplified in school settings.
"Our primary objective is to ensure children and families can protect themselves and their wider community. In those countries where ChildFund is supporting government health services, our staff will continue to partner with the relevant authorities and their work to test and treat those affected," said Margaret.
ChildFund Vietnam just delivered its first load of personal protective equipment to communities in in Hoa Binh province in efforts to prevent the spread of COVID-19 and contribute to enhancing children's awareness about how the importance of keeping their hands clean to avoid getting sick..
COVID-19 prevention package was delivered to families with people with disabilities and small children in 13 communes of Kim Boi and Tan Lac districts as well as district health centers, commune health stations, village health centers, village heads and schools.
In this round, ChildFund awarded 35,700 face masks; 11,000 soap bars; 2,300 bottles of instant hand sanitizer, together with a number of other supplies to support health workers in epidemic prevention.
The emergency response is expected to benefit more than 27,000 children over the coming months.
ChildFund Vietnam is the representative office of ChildFund Australia – an independent international development organisation that works to reduce poverty for children in developing communities.
ChildFund Australia is a member of the ChildFund Alliance – a global network of 11 organisations which assists more than 13 million children and their families in over 60 countries.
ChildFund began working in Vietnam in 1995 and works in partnership with children, their communities and local institutions to create lasting change, respond to humanitarian emergencies and promote children's rights. Projects are implemented across the northern provinces of Bac Kan, Cao Bang and Hoa Binh, where the majority of people are from ethnic minority groups, often the most vulnerable or marginalised sections of the population.
Hannah Nguyen