China announces new list of US imports eligible for trade war tariff waivers
China announced on Tuesday (May 12) a new list of 79 U.S. products eligible for waivers from retaliatory tariffs imposed at the height of the bilateral trade war between the world's two largest economies.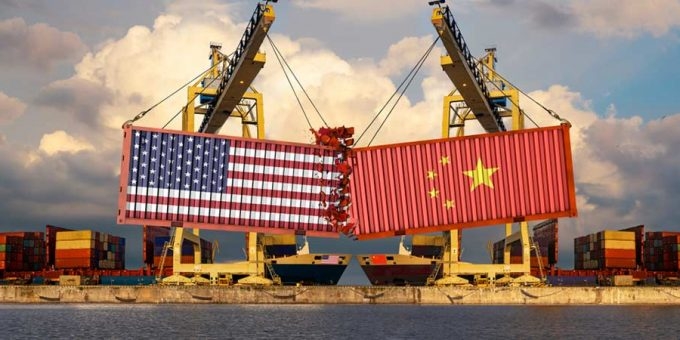 China announced a new list of 79 U.S. products eligible for waivers from retaliatory tariffs imposed at the height of the bilateral trade war. Photo: ghanaianews
China's finance ministry said in a statement the new waivers will take effect on May 19 and expire on May 18, 2021. There are 79 products in total on the list published on Tuesday by the Ministry of Finance, including rare earth mineral ores, aircraft radar equipment, semiconductor parts, medical disinfectants, and a range of precious metals, chemical and petrochemical products, reported South China Morning Post.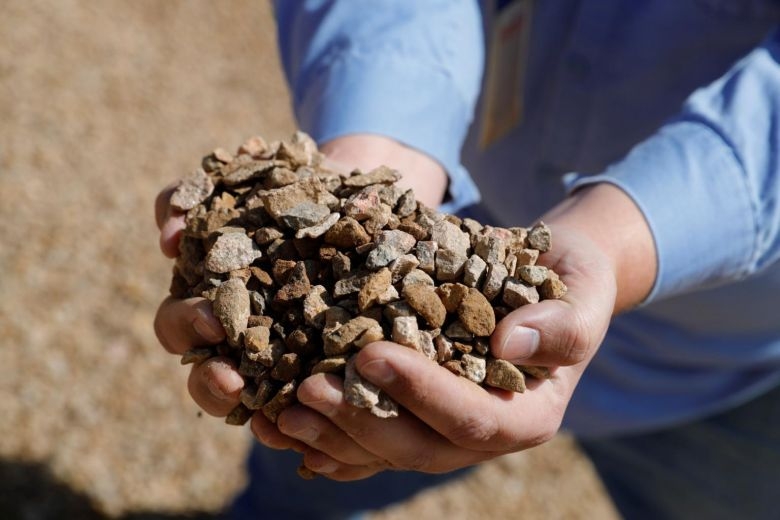 Among the types of imports from the United States eligible for tariff waivers include rare earth ore. Photo:Reuters
This is the second list of American goods to be excluded from the second round of tariff countermeasures against the US Section 301 measure, according to a statement from the Customs Tariff Commission of China's State Council.
The U.S.News, cited from Reuter's source, revealed that, the ministry did not disclose the import value of the products. Beijing in February said exemptions would be granted for 696 U.S. goods including key products such as soybeans and pork-based on applications from enterprises.
Beijing's trade negotiators led by Vice-Premier Liu He, together with its counterparts from Washington, Treasury Secretary Steven Mnuchin and Trade Representative Robert Lighthizer, had a telephone call last week to discuss the implementation of the Phase 1 deal signed in January, following that, the deal was made with Chinese's agreement of "increasing its purchases of U.S. goods from a 2017 baseline by $200 billion over two years, with about $77 billion in increased purchases in the first year and $123 billion in the second year", CNBC reported.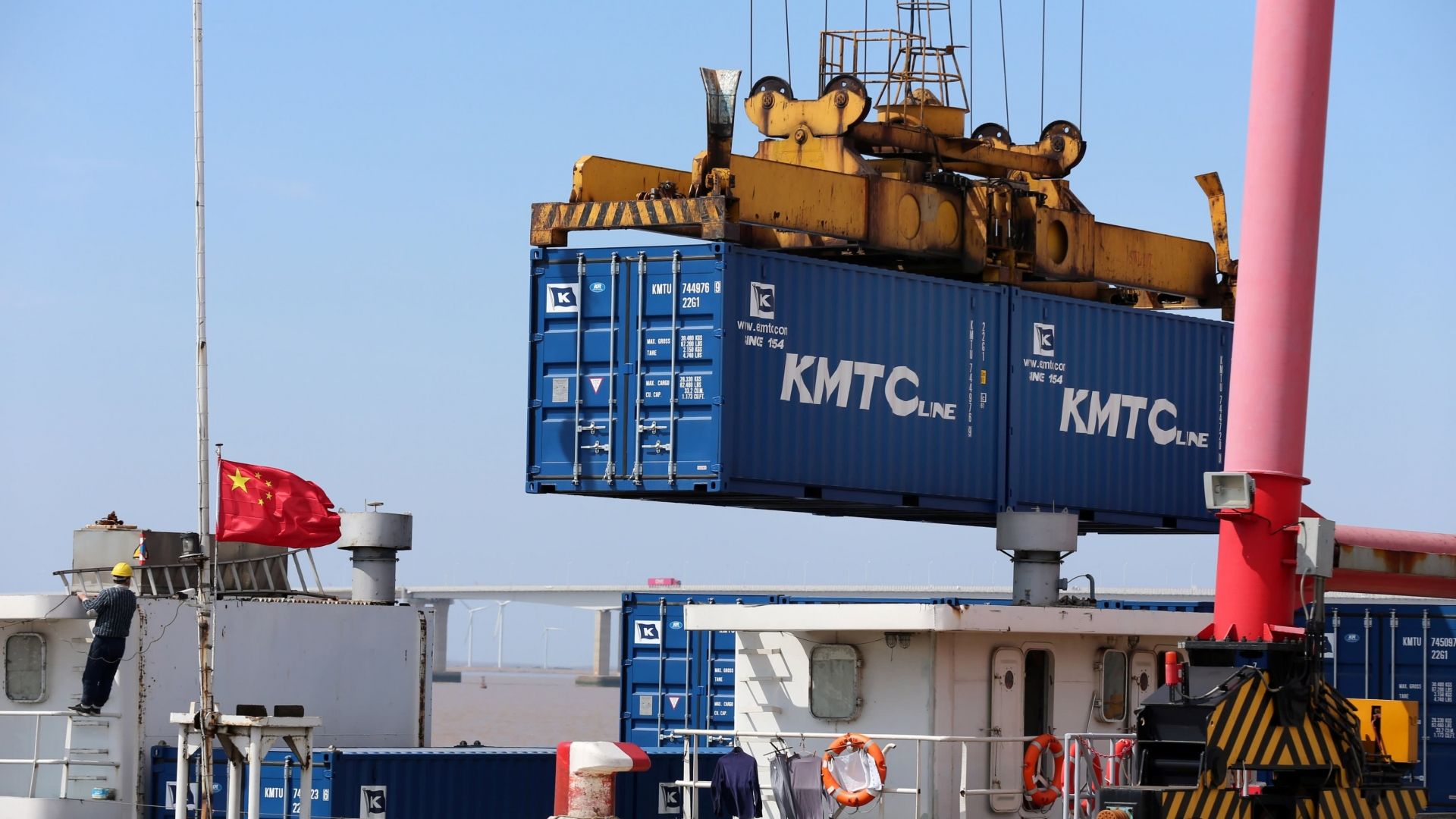 A crane lifts containers for loading onto a cargo vessel at a port in China's Jiangsu province on March 16, 2020. Photo: Reuters
A statement announced by Chinese state media, cited by South China Morning Post that, they would create favorable conditions to implement the phase one trade deal" at a time when superpower tensions have been reaching at a high level due to the COVID-19 pandemic. In response, the Office of the US Trade Representative added that "both sides agreed that good progress is being made on creating the governmental infrastructures necessary to make the agreement a success."
With supply chains on both sides severely disrupted by the coronavirus outbreak, it is seen that bilateral trade between the two countries decreased in the first four months of the year.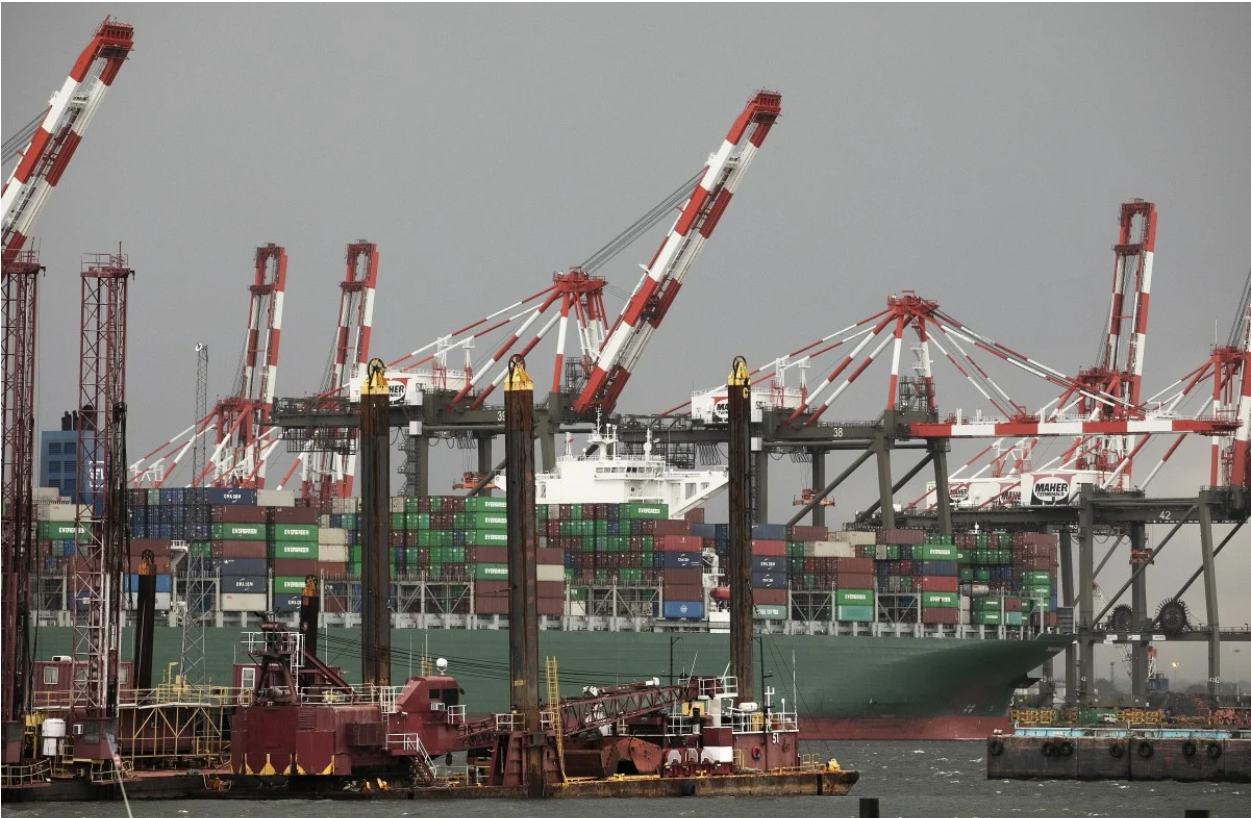 Importers in China must apply to the General Administration of Customs within six months of the announcement to be considered for waivers. Photo: AP
US President Donald Trump had launched the trade war with China in 2018 demanding Beijing to reduce the massive trade deficit. The US goods trade deficit with China was USD 419.2 billion in 2018.

According to BBC, so far, the US has imposed tariffs on more than $360 billion of Chinese goods, and China has retaliated with tariffs on more than $110 billion of US products.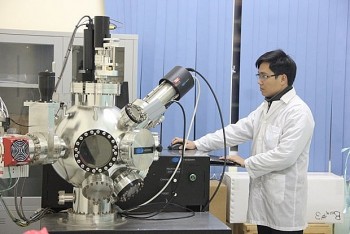 World
A new ranking by the Informatics Institute at the Middle East Technical University, in Turkey, lists the 17 top universities in Vietnam