China: New swine flu with pandemic potential identified by researchers
Chinese researchers have discovered a new type of swine flu that can infect humans and has the potential to cause a future pandemic, according to a study released on Monday (June 29); However, scientists have cautioned that the virus does not pose an immediate global health threat.
A new flu virus found in pigs in China has become more infectious to humans and needs to be watched closely in case it becomes a potential "pandemic virus", a new study has found.
According to Aljazeera, a team of Chinese researchers looked at influenza viruses found in pigs from 2011 to 2018 and found a "G4" strain of H1N1 with "all the essential hallmarks of a candidate pandemic virus", according to the paper, which was published in the US journal, Proceedings of the National Academy of Sciences (PNAS).
Workers on pig farms showed elevated levels of the virus in their blood, the authors said, adding that, close monitoring in human populations, especially the workers in the swine industry, should be urgently implemented.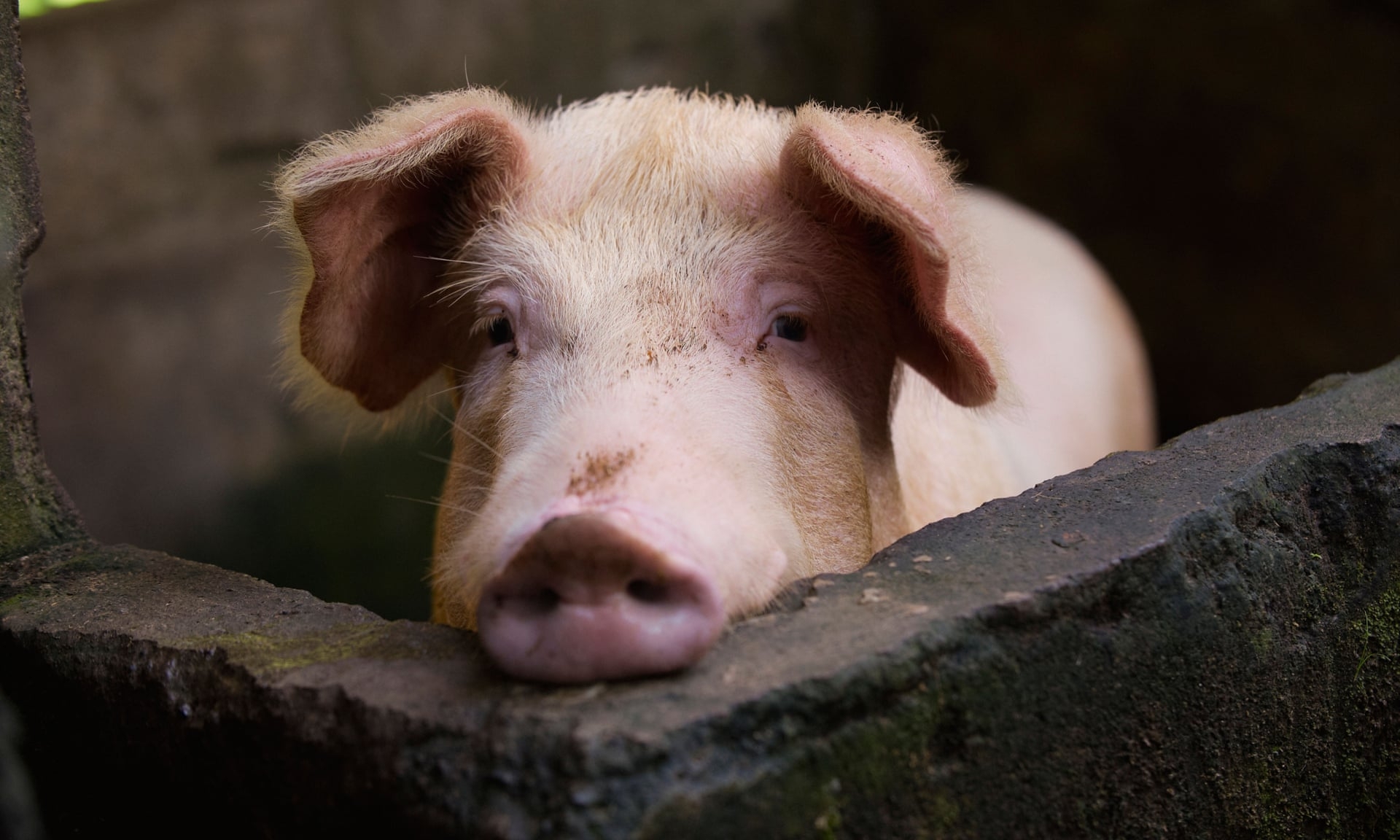 The warning comes after researchers took 30,000 nasal swabs from pigs between 2011 and 2018. Photo: Alamy Stock Photo
"Pigs are intermediate hosts for the generation of pandemic influenza virus. Thus, systematic surveillance of influenza viruses in pigs is a key measure for prewarning the emergence of the next pandemic influenza," the study said.
G4 was observed to be highly infectious, replicating in human cells and causing more serious symptoms in ferrets than other viruses do, reported The Guardian.
More than one in 10 swine workers had already been infected, according to antibody blood tests which showed exposure to the virus, revealed by The Guardian. The tests also showed that as many as 4.4% of the general population also appeared to have been exposed.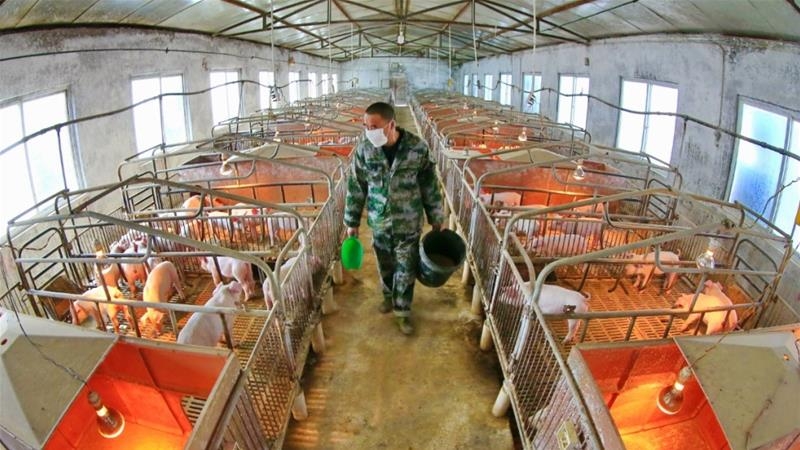 According to the study, pig farm workers showed elevated levels of the new virus in their blood. Photo: Zhong Min/China Out via EPA
However, researchers warn in the paper that the virus was on the rise among pig populations, and could "pose a serious threat to human health" if not carefully monitored. Transmission of the virus from pig to human could "lead to severe infection and even death," said the study, which called for greater control of the virus' spread within pig populations.
The researchers called for urgent measures to monitor people working with pigs.
James Wood, head of the department of veterinary medicine at Cambridge University, said: "The work comes as a salutary reminder that we are constantly at risk of a new emergence of zoonotic pathogens and that farmed animals – with which humans have greater contact than with wildlife – may act as the source for important pandemic viruses."
A zoonotic infection is caused by a pathogen that has jumped from a non-human animal into a human.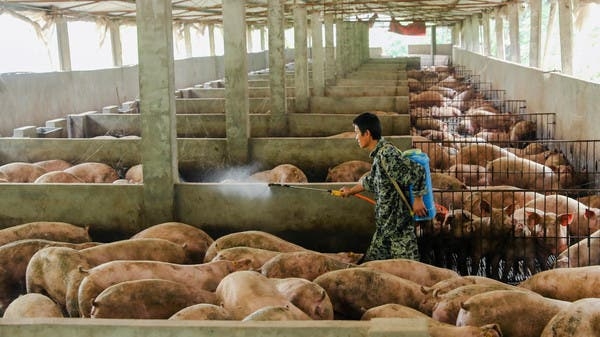 A man disinfects a pig farm in Guangan, Sichuan province, China. Phôt: Reuters
The new study comes as the world grapples with the Covid-19 pandemic, which has now infected more than 10.3 million people globally and caused more than 505,000 deaths, according to data from Johns Hopkins University.
The central Chinese city of Wuhan is ground zero for the novel coronavirus, which emerged in December last year and began spreading internationally in January. The outbreak prompted China to impose strict lockdowns nationwide, closing local and provincial borders and ordering residents to stay at home.
The country began reopening in March after largely containing the virus -- but new outbreaks and local transmissions in recent weeks have seen some cities go back under lockdown.
(Source: CNN)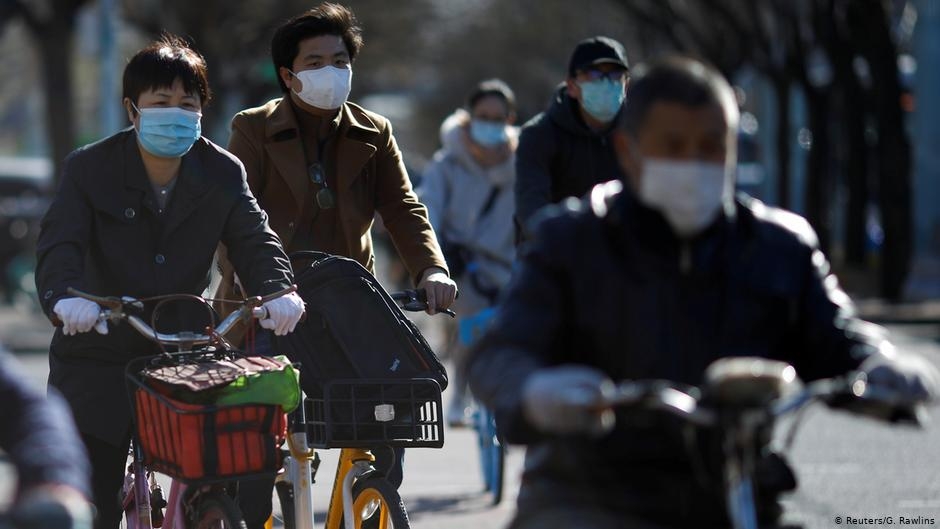 China is dealing with the second wave of the virus. Photo: Reuters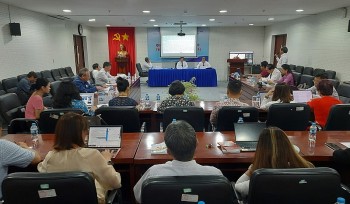 Friendship
The Vietnam - India Friendship Association's Ho Chi Minh City branch, the Ho Chi Minh City Union of Friendship Organizations (HUFO) and the Southern Institute of Social Sciences on March 21 held a scientific seminar themed "Vietnam - India relationship: tradition and present".