The General Administration of Customs said that China suspended poultry imports from a Tyson Foods Inc. plant where hundreds of employees tested positive for COVID-19, stoking concerns over the broader implications for U.S. and global meat exports.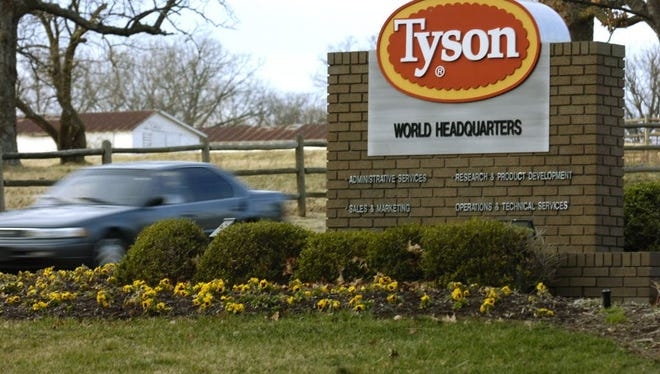 Tyson Foods headquarters. Photo: USA Today
All products from the plant in Springdale, Arkansas, where Tyson is based, that are about to arrive in China or have arrived at the country's ports will be seized by customs. The suspension announced Sunday is an about face from just a few days ago, when Chinese officials said food was unlikely to be responsible for a fresh virus outbreak in Beijing, reported BNN Bloomberg.
Tyson in a statement right after that said it was looking into the report and cited that the World Health Organization and the Centers for Disease Control and Prevention say there's no evidence that virus transmission is associated with food. The company late Friday said 13 per cent of its workers tested positive for the virus at plants in northwest Arkansas.
U.S. food and drinks giant PepsiCo was also ordered to shut its doors in Beijing after several employees tested positive, said PepsiCo spokeswoman Fan Zhimin. However, Zhimin didn't reveal the exact number of cases detected, according to the news agency Reuters.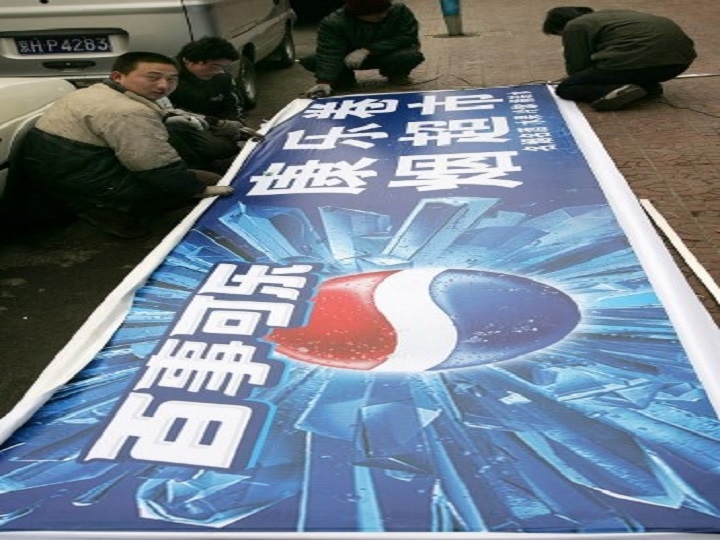 Workers construct an advertising sign for US soft drink giant PepsiCo on a street in Beijing. Photo: AFP
In a response to the decision of local authorities, Lay's, a brand owned by PepsiCo, has clarified on its micro-blog that the mentioned food-processing plant had manufactured a small batch of potato chips and that scope of any virus surviving during food processing is extremely low.
Officials on Friday also announced a nationwide campaign to inspect all fresh products coming from "high-risk countries" following reports of new virus clusters at plants in Germany and the US.
The capital city of Beijing had reported its first case in the latest resurgence of the outbreak on June 11. The resurgence which has affected 227 is being linked to Beijing's Xinfadi wholesale food centre near Daxing district.
Customers sign in and have their temperatures checked by thermal imaging before entering a market in Beijing. Photo: AFP
This new outbreak in China had been blamed on imported salmon after the head of a food market where clusters were detected said the virus had been traced to a chopping board used by a fish seller. Fears over whether food can transmit viruses had led salmon to be boycotted in the Asian country.
Dozens of communities have also been placed on lockdown in the city to control the spread of the virus, with residents told to avoid non-essential travel and schools closed, according to Buzz News Agency.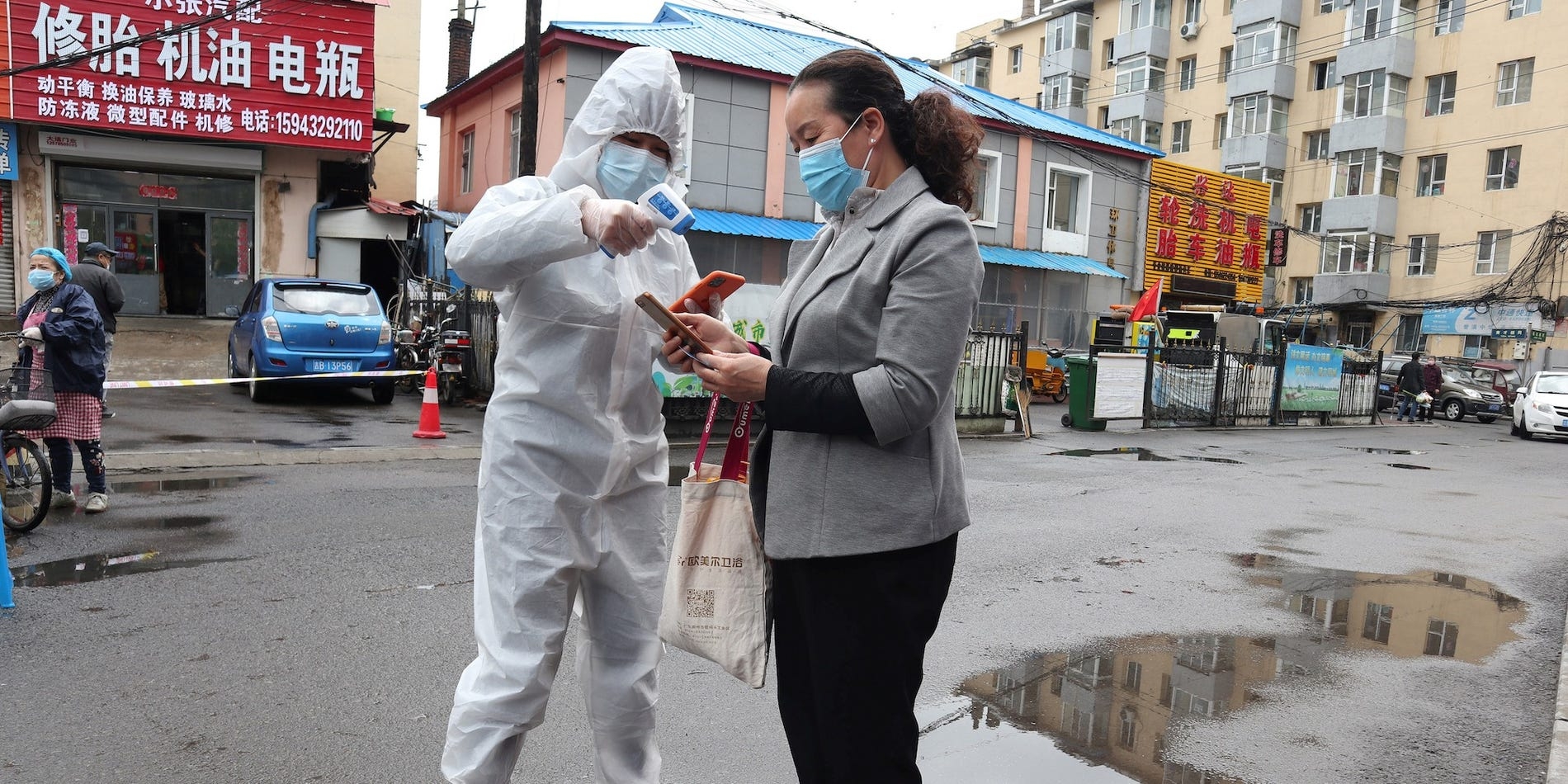 A worker in protective suit takes the body temperature measurement of a woman in China. Photo: Reuters
Tony Nguyen