Israeli researchers develop one-dollar 'self-cleaning' mask that kill coronavirus
Researchers in Israel say they've created a face mask that kills the Covid-19 virus with heat. The virus-zapping mask has a USB port that allows a power source such as a phone charger to be connected to it.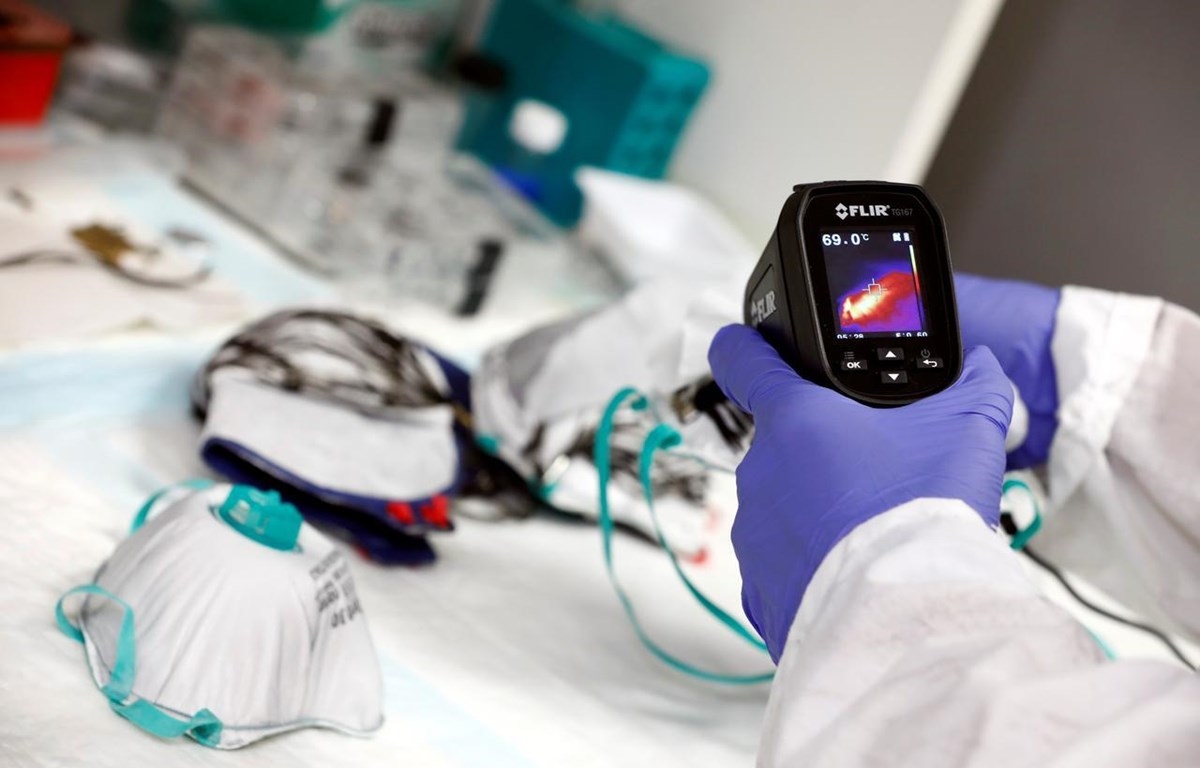 Reusable face masks invented by Israeli researchers which say can disinfect itself and kill the coronavirus disease (COVID-19). Photo: Reuters
Yair Ein-Eli, a scientist from the Israel Institute of Technology (Technion, Haifa) has invented technology that aims to make face masks clean themselves using power from a phone charger. Once powered, it takes 30 minutes for the mask to heat up to a temperature that will kill the virus (70 degrees Celsius or 158 degrees Fahrenheit), thereby disinfecting its inner layer of carbon fibres, announced 7News.
Professor Ein-Eli, who led the research team at Technion explained that one of the main problems with the typical disposable face mask is that it's environmentally damaging. "You have to make it reusable and friendly, and this is our solution," he said about heatable masks.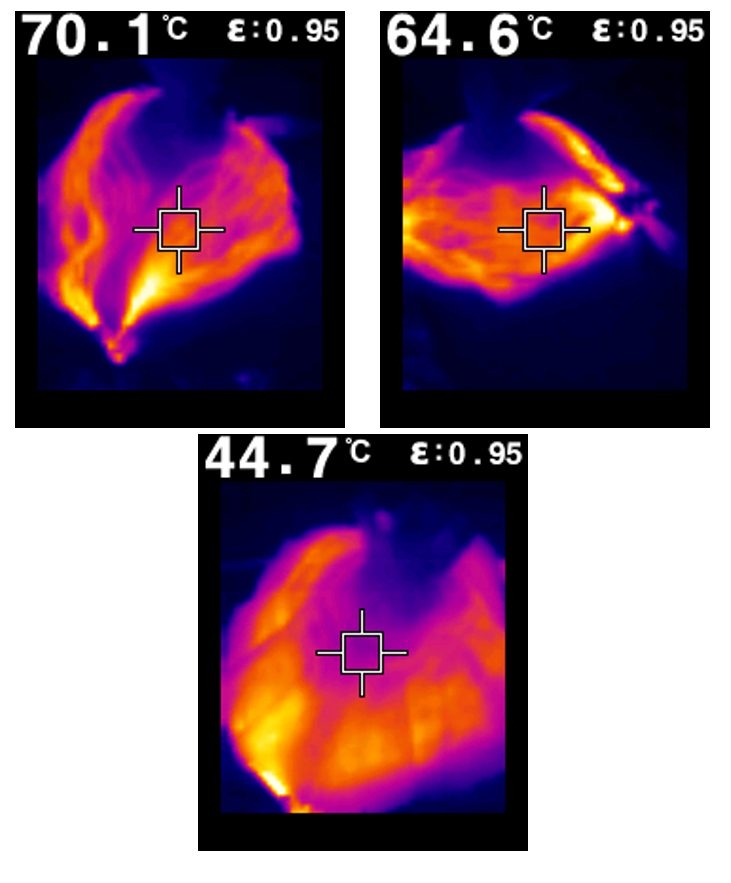 Infra-red heat map of masks of the proposed variety, at various temperatures. The hot areas (yellow and red) indicate that the carbon fibers provide complete coverage. Photo: Technion
This Israeli scientist has applied for a US patent for his innovation, which he says will boost hygiene and mitigate mask shortages. A poll just conducted by the Washington Post, cited by Times of Israel, found that some 66 percent of American health workers surveyed said their workplaces face shortages of the masks that are most suitable for protection from the coronavirus.
"Our idea could change masks from disposable items into gadgets that people clean, meaning they wouldn't need replacing so regularly and hospitals wouldn't need such large supplies," said Ein-Eli. The prototype reportedly looks similar to the surgical-grade N95 mask used in hospitals worldwide, but, when commercially available, he estimated that each self-cleaning mask can be added at around one US dollar.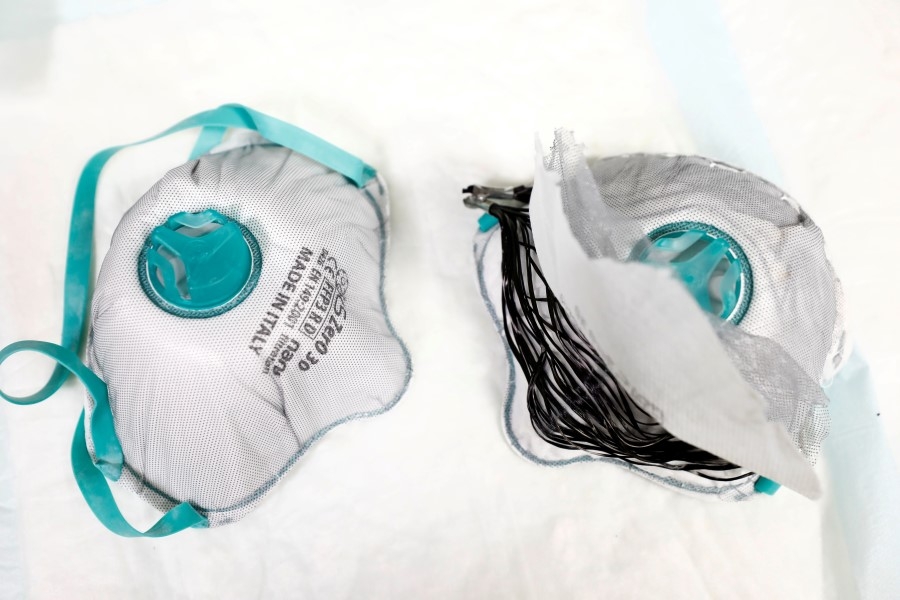 A closer look at the self-cleaning face mask. Photo: Reuters
According to an article posted on Technion's website, due to the coronavirus pandemic, demand for protective face masks has sky-rocketed in recent months, as wearing masks is now a requirement along with social distancing and hygiene measures. A wide range of masks is available, with the leading model being the N95. The authorities insist on the correct usage of masks, which means replacing it daily even if it kept clean and dry during the day.
These regulations, along with the urgent need to provide masks for the medical staff caring for coronavirus patients, has led to a surge in demand for these masks and a search for manufacturers and suppliers. In the U.S., for example, approximately 3.5 billion masks are required in order to protect against an acute epidemic – 100 times more than the number of masks readily available. An immediate shortage of masks also occurred in Israel and was accelerated when the Ministry of Health announced that mask-wearing is mandatory.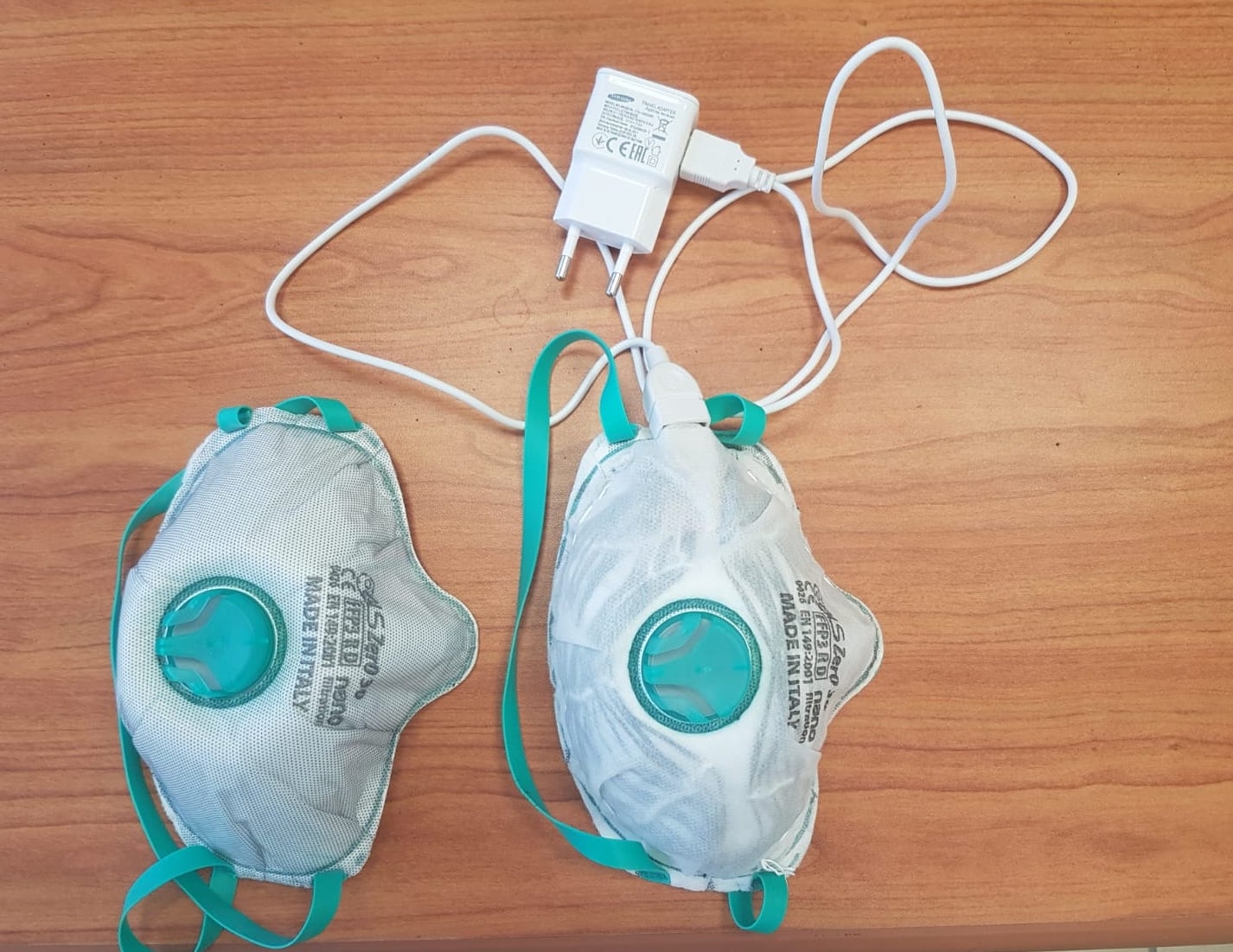 The self-cleaning face mask can be operated with only a phone charger. Photo: Reuters
Given the current context of uncertainty, 7News observed that this is not the first innovative facemask developed during the coronavirus pandemic. With masks in high demand globally during the pandemic, researchers have been coming up with new ways to boost its lifespan. In May, researchers from Saudi Arabia's King Abdullah University of Science and Technology, and the University of California in the US, created a hydrophobic membrane that makes the N95 mask reusable and more effective. Recently, the Jewish Chronicle, a UK-based Jewish newspaper informed Israeli firm Avtipus Patents and Inventions announced that it had created a 'smart' mask with an aperture that opens automatically when a fork is brought close to the face. The mask can also be operated using a hand-held remote control.
With no sign of the virus abating, and with some countries now mandating that their citizens wear masks in public, manufacturers are incentivized to keep coming up with ever more inventive and environmentally friendly solutions to the problem.
Most of the governments have urged the public to wear masks in order to ensure safety during the pandemic. Photo: Neil Hall/EPA-EFE