Dog meat festival takes place in China despite new regulation that protects dogs
Although China has removed the dog from the national list of livestock animals and banned the sale of live dogs and dog meat for food, the dog meat festival is still held by the people in Quangxi's Yulin amid the coronavirus pandemic's complicated development in the country, according to the Four Paws - the international global animal welfare organisation.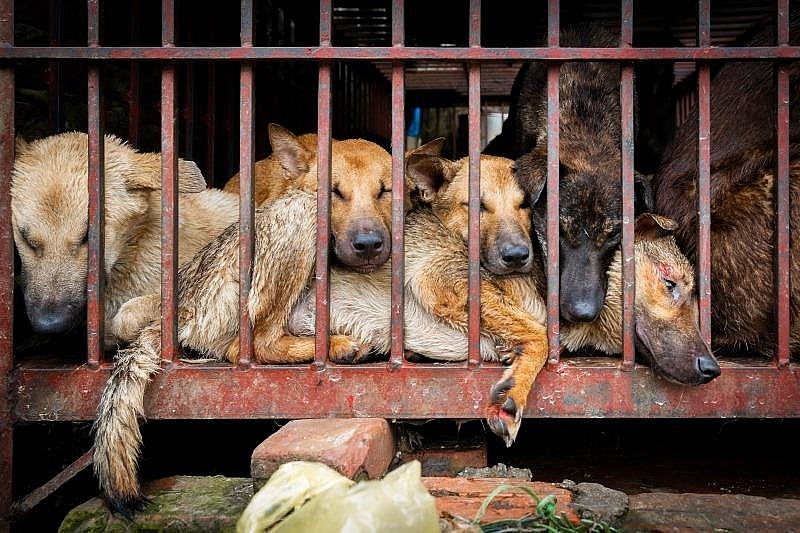 The-privately-organised-dog-meat-festival-in-Yulin-is-still-set-to-start-on-June-21. (Photo: Four Paws)
While there are no official event organisers, locals continue to gather to eat lychees and dog meat on the occasion of the summer solstice. In the face of the global COVID-19 pandemic, which is suspected to have originated in a live animal market, FOUR PAWS calls on the Chinese authorities to stop the illegal dog slaughtering in Guangxi's Yulin. In addition to severe animal cruelty, the unhygienic slaughter conditions are the perfect breeding ground for new zoonotic viruses, thus posing a serious threat to global public health.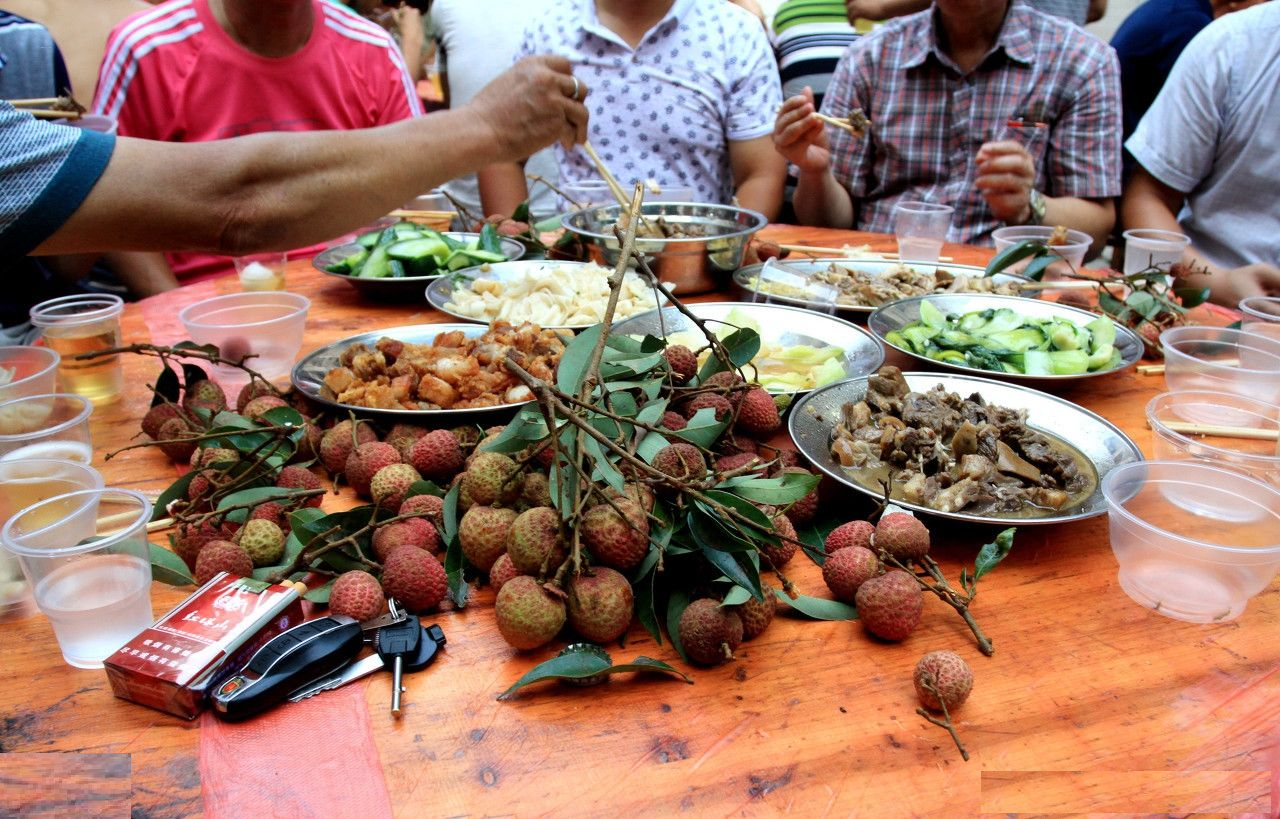 Locals continue to gather to eat lychees and dog meat on the occasion of the summer solstice in Yulin of Guangxi province. (Photo: Chinese web)
Local observers suggest that the dog meat festival, which was initiated in 2009 and has been unofficial since 2014, will again take place in China this year. It has been reported to FOUR PAWS that numerous trucks full of dogs have arrived in the city of Yulin in the last few days. There, the infamous festival will kick off with the solstice celebrations and will end on June 30. During the ten days of the festival, an estimated 1,000 dogs will be paraded in cramped wooden boxes and metal cages, and ultimately slaughtered, cooked, and eaten in restaurants in the area. "It is extremely disappointing that this festival is being allowed to continue with the authorities choosing to turn a blind eye to this illegal activity.
It appears that China's decision to stop classifying dogs as livestock is apparently just empty lip service. If the authorities in Yulin do not intervene, they will not only be co-responsible for the brutal slaughter of thousands of dogs, but also for endangering public health," says Dr Karanvir Kukreja, veterinarian and Project Manager for FOUR PAWS' Ending the Dog and Cat Meat Trade Campaign. Dr Kukreja adds: "The unsanitary conditions in which the dogs are kept and slaughtered at the festival could lead to outbreaks of diseases such as rabies and cholera, as well as the emergence of new deadly zoonotic viruses, as we have seen with COVID-19. China had the chance to be a role model here, especially for Southeast Asia, but allowing this festival to continue shows that they are not serious about addressing the health risks the dog and cat meat trade poses."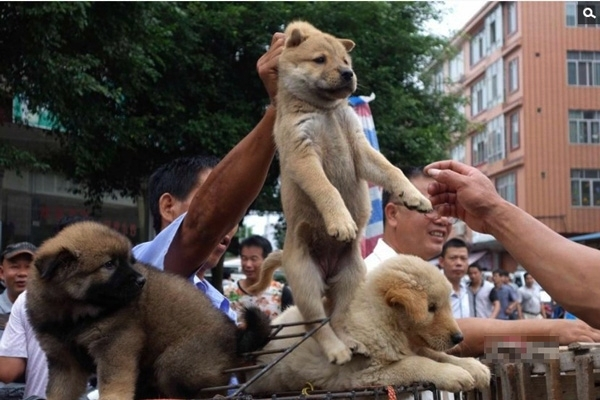 Dogs-have-been-saled-for-being-killed-for-live-dog-meat-for-food-in-Yulin-Guangxi-China. (Photo: Chinese web)
Dog meat sold in markets is mostly from poaching or stray dogs or sometimes being poisoned, according to animal protection activists. They urged China to take action to end dog consumption habits.
Many activists have come to Yulin to buy dogs sold here to save them from being slaughtered and directly confront suppliers. The Yulin government has never acknowledged the organization of a dog meat festival, saying that only a few restaurants and a part of the population participated.
Mr. Yu Dezhi - Director of Beijing-based capital welfare association is also very optimistic in sharing with SCMP about the Yulin dog meat festival which said that the change in dog eating habits is going for the better. "From our research, it is evident that in our next generations or later generations, almost no one will eat dog meat, so this industry will definitely disappear," he said, said the laodong.vn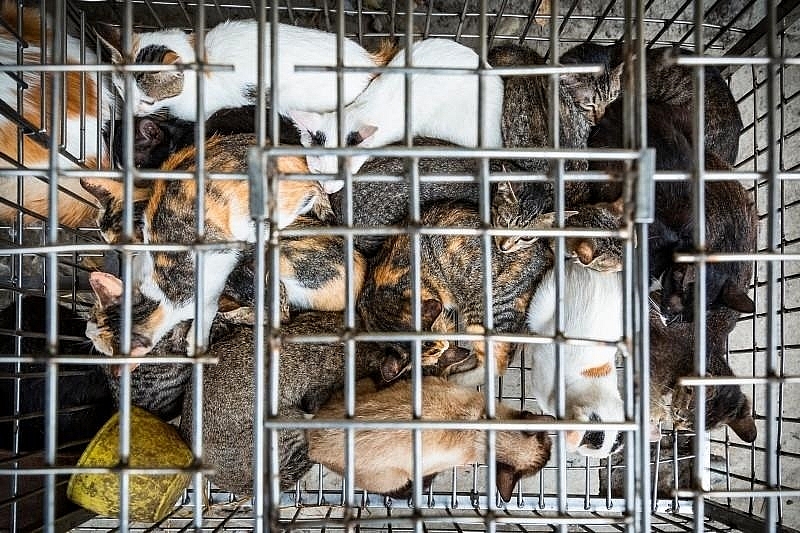 Many-activists-have-come-to-Yulin-buy-dogs-and-cats-sold-here-to-save-them-from-being-slaughtered-and-directly-confront-suppliers. (Photo: Four paws)
To put a sustainable end to the brutal dog and cat meat trade in Southeast Asia, FOUR PAWS has launched a campaign on an international and national level. "Through educational work and cooperation with the responsible authorities, local communities and the tourism industry, FOUR PAWS' goal is for Governments in Southeast Asia to introduce, strengthen and enforce animal protection laws, which will bring an end to the capture, slaughter and consumption of dogs and cats," says Dr Kukreja. Furthermore, FOUR PAWS supports local animal welfare organisations and communities with humane and sustainable stray animal care programmes. FOUR PAWS is also part of the animal welfare coalitions DMFI (Dog Meat Free Indonesia) and ACPA (Asia Canine Protection Alliance), which lobby against the trade in Southeast Asia, as well as the Asia for Animals Coalition, which works to improve the welfare of animals across Asia.
The support for an end to this cruel trade has gained global traction which has received over 770,000 signatures since it launched late last year.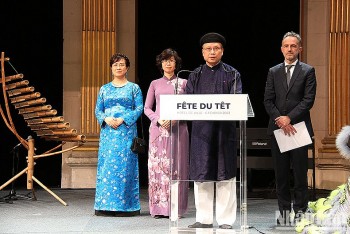 Friendship
Speaking at the celebration on the occasion of Lunar New Year for the overseas Vietnamese in France on February 6, Ambassador Extraordinary and Plenipotentiary of Vietnam in France Dinh Toan Thang emphasized that 2023 is an important milestone to promote the friendship and cooperation between Vietnam and France to the next level.