China Pledges to Provide 2 billion Covid-19 Vaccine Doses to World This Year
China will provide a total of two billion doses of Covid-19 vaccines to the world within the year, and donate $100 million to the COVAX global vaccine programme.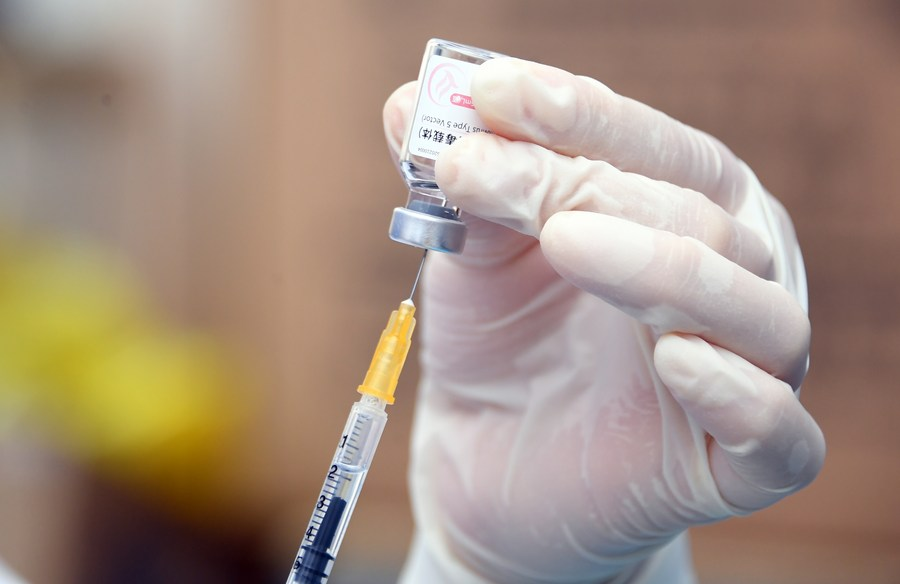 A medical worker prepares to administer a dose of Covid-19 vaccine at a temporary vaccination site in Haidian district of Beijing, capital of China, May 20, 2021. Photo: Xinhua
President Xi Jinping said on August 5 that China will provide a total of two billion doses of COVID-19 vaccines to the world within the year, in the country's latest effort to honor its commitment of making vaccines a global public good by ensuring their accessibility and affordability, China Daily reported.
He also said China will donate $100 million to the COVAX global vaccine programme for the distribution of vaccines in developing countries.
Xi made the announcements in a written speech delivered to the first meeting of the International Forum on COVID-19 Vaccine Cooperation.
China had supplied over 770 million vaccine doses to other countries, a statement on the website of its foreign ministry quoted Foreign Minister Wang Yi as saying at the forum.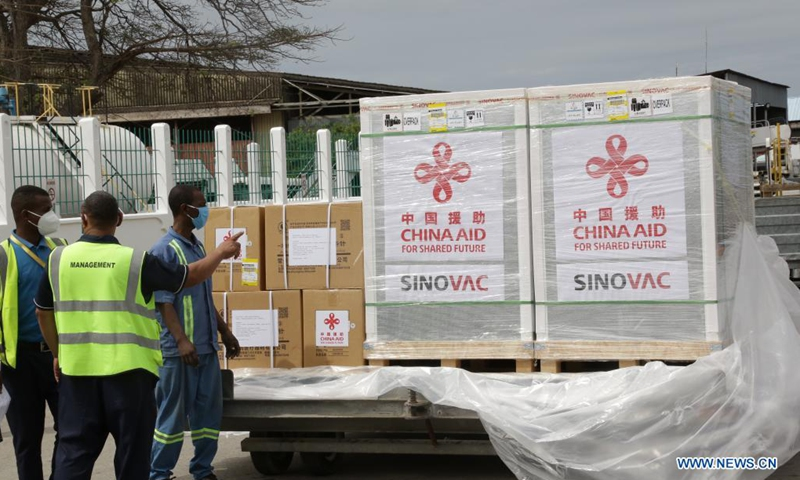 Workers prepare to transfer China-donated Covid-19 vaccines at the Abeid Amani Karume International Airport in Zanzibar, Tanzania, on July 31, 2021. Photo: Xinhua
Sinovac Biotech (SVA.O), one of the major Chinese vaccine suppliers, has signed cooperation agreements with 20 foreign countries involving nearly 900 million vaccine doses of its shot, its chief executive Yin Weidong said on August 5 in a speech at the forum, according a transcript of his address provided by a Sinovac spokesman.
Apart from China, Sinovac's partners in Indonesia, Brazil, Turkey, Malaysia and Egypt will also partake in producing these doses, Yin said, without specifying during which time frame the doses will be delivered.
Sinovac will apply to regulators in various nations for clinical trials and emergency use authorization for two new versions of its vaccine, tweaked to target the Delta variant and Gamma variant respectively, in the near future, Yin was cited by Reuters as saying.
China able to produce 5 billion vaccine doses
China is able to produce 5 billion doses of COVID-19 vaccines per year and only needs half of them to vaccinate its 1.4 billion people. This means China is able to provide the world with a large amount of vaccines, Tao Lina, a Shanghai-based vaccine expert, told the Global Times on Thursday.
The key work in the current stage is to unite the international community and put aside ideological divergences to combat the pandemic to provide the world with vaccines of the highest efficacy, Tao noted.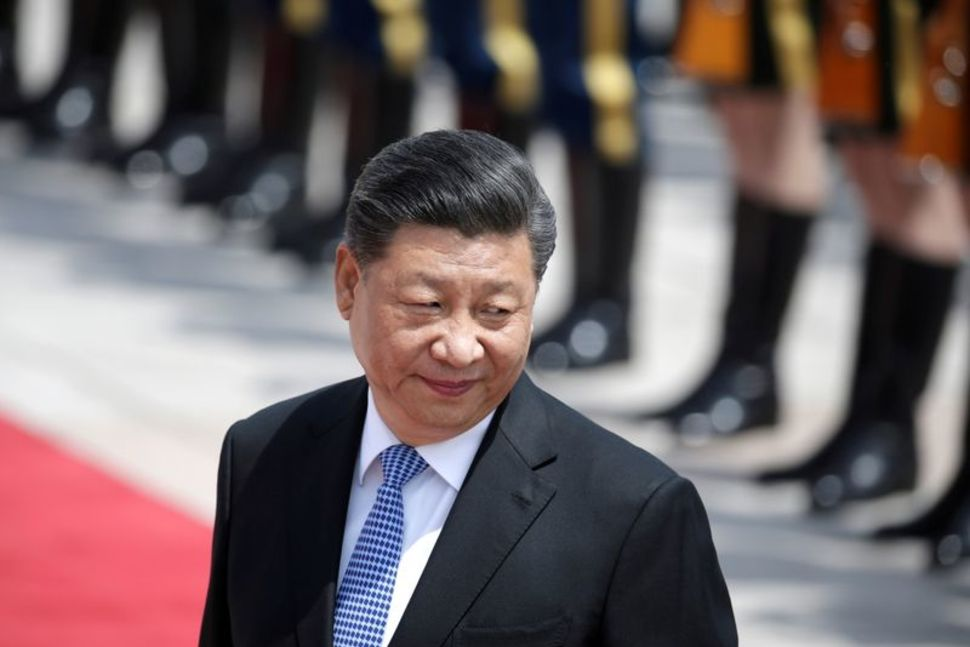 Chinese President Xi Jinping attends a welcoming ceremony for Greek President Prokopis Pavlopoulos outside the Great Hall of the People, in Beijing, China May 14, 2019. Photo: Reuters
So far, the shots and semi-finished shots China provided to the world account for one-sixth of the total administered worldwide. China has exported 227 percent of that of Europe and 84 times that of the US, according to a report on the Global Use of COVID-19 Vaccines (Report), release by the Chongyang Institute for Financial Studies at Renmin University of China on July 29.
China has mainly provided vaccines to four geographical regions - a total of 104 countries and regions around the world. Out of these four regions, the Asia-Pacific has received the largest number of Chinese vaccines, with 38 countries receiving vaccines from China. Latin America has received the second largest number, with only 19 countries receiving these vaccines. There are 37 countries in Africa that have received vaccines from China, Global Times said.
According to officially released data, the country has donated 304.9 million doses to the Asia-Pacific regions, 180.9 million doses to Latin America and 45.5 million doses to Africa.
11 billion doses to vaccinate 70 percent of global population
The International Forum on COVID-19 Vaccine Cooperation was founded to provide a platform for vaccine-developing and producing countries, companies and other stakeholders to explore ways of promoting fair and equitable distribution of vaccines around the world.
In his video message to the forum, UN Secretary General António Guterres said 11 billion doses are needed to vaccinate 70 percent of the global population – a key threshold to ending the acute phase of this pandemic.
"This will take the largest public health effort in history," he said.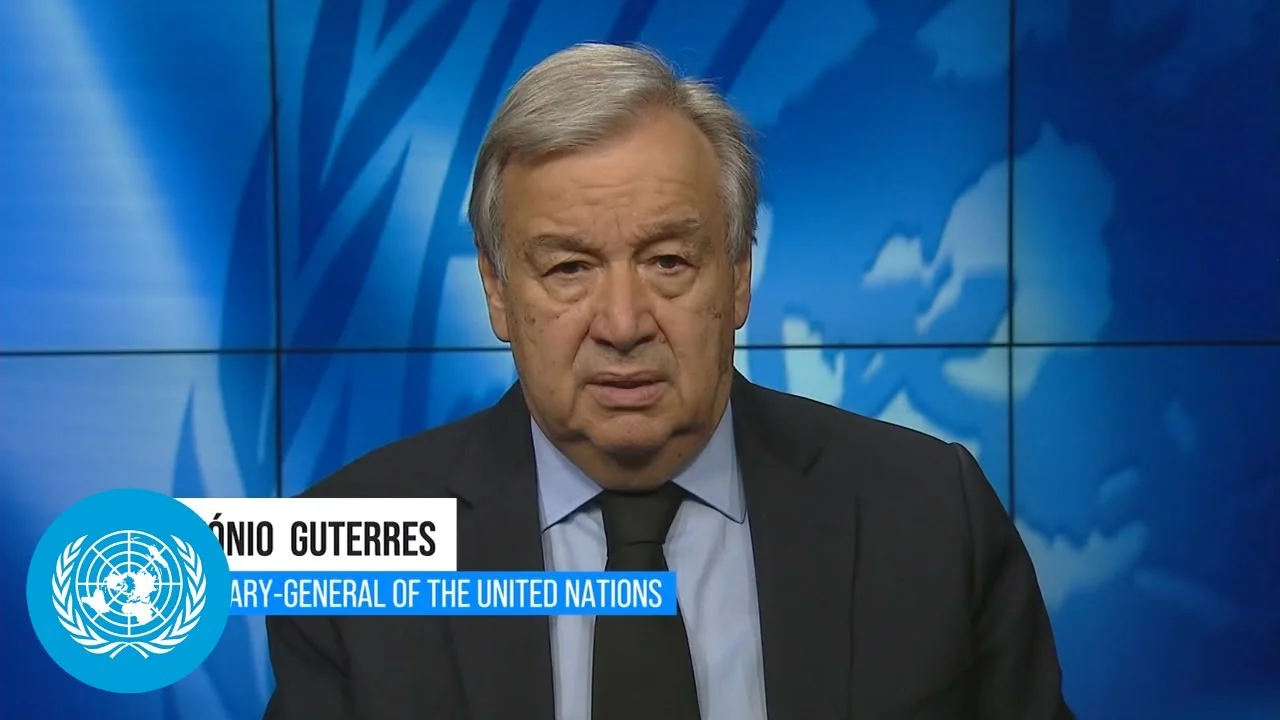 UN Secretary General António Guterres. Photo: The Global Herald
Guterres said the COVID-19 pandemic continues to devastate our world, claiming more than 4 million lives.
However, he said, the remarkable rapid development of Covid-19 vaccines offers great hope, noting these vaccines need to reach everyone, everywhere as quickly as possible.
This is a matter of fairness and justice -- but it's also critical to avoid the emergence of further variants that can resist the current vaccines and undermine national vaccination efforts, according to the UN leader.
"I welcome the agreements signed by Sinopharm and Sinovac with COVAX, unlocking potential supplies of over 500 million doses," he said.
The world also needs a Global Vaccine Plan to at least double production of vaccines and ensure equitable distribution, using COVAX as the platform, along with an Emergency Task Force – at the G20 level – to coordinate its implementation.
The doubling of manufacturing capacity requires a much greater sharing of technology and know-how, strengthening and building local production capacities around the world and addressing supply chain bottlenecks, he said./.