China sending illegally fighter aircrafts to Bien Dong Sea (South China Sea)
Amid the difficulties of its domestic severe floods and coronavirus pandemic, China is still sending illegally fighter aircrafts to Bien Dong Sea, (internationally called South China Sea)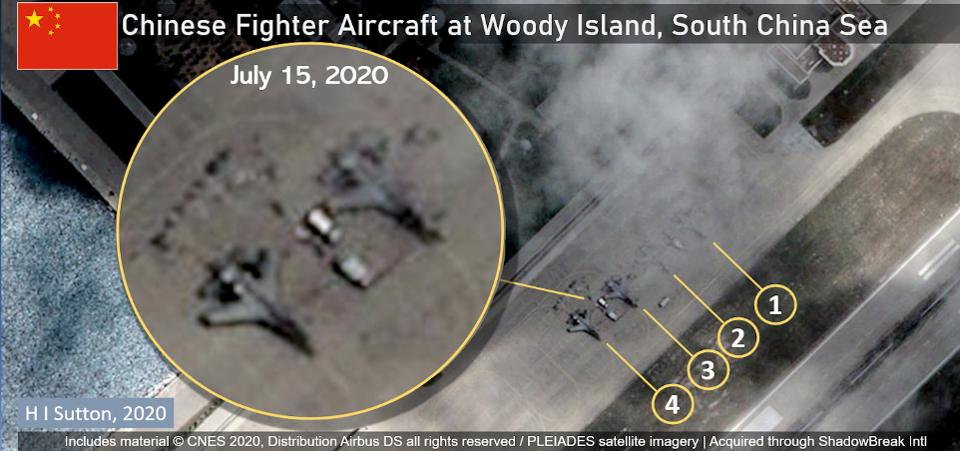 Chinese fighter aircraft deployed to the disputed Phu Lam Island in Bien Dong Sea on July 15, 2020. Photo: Forbes
According to Forbes on July 17, satellite images showed that at least four Chinese fighters were illegally present on Phu Lam Island in Vietnam's Hoang Sa (Paracel) Islands in the Bien Dong Sea.
This move comes two days after U.S. Secretary of State Michael Pompeo declared that "Beijing's claims to offshore resources across most of the South China Sea are completely unlawful." It is also set against a large U.S.-led naval exercise and rising tensions across the region generally.
These aircraft are believed to be J-11B models, a variant of the famous Sukhoi Su-27 (NATO referred to as Flanker), which can be considered quite similar to the US Air Force F-15 Eagle.
China builds a range of variants from the Su-27 model. While the exact variant is hard to discern from the satellite imagery, there is no doubt that these are Flankers, claimed Forbes.
Earlier, the photos of the planes on Phu Lam appeared on social media on July 16 with low resolution from commercial satellites. The higher resolution image of Airbus clearly proves the information above but China has not made any official confirmation of such defiant action.
Remarkably, despite ASEAN support during severe floods and coronavirus pandemic, China defiantly did their own way. Recently, Vietnam government has supported 100.000 USD for Chinese peoples to handle floods' consequences.
Also on July 16, Vietnamese Foreign Ministry Spokeswoman Le Thi Thu Hang emphasized: "I would like to mention once again that Vietnam has sufficient legal grounds and historical evidence to assert its sovereignty with two archipelagos of Truong Sa and Hoang Sa Islands in accordance with international law. We believe that all countries have a common duty and interest to respect the basic principles of international law. "
Images of Chinese aircraft appeared in the context of two US aircraft carrier battle groups, USS Nimitz and USS Ronald Reagan, conducting joint exercises in Bien Dong Sea from July 17 and the second within less than 2 weeks.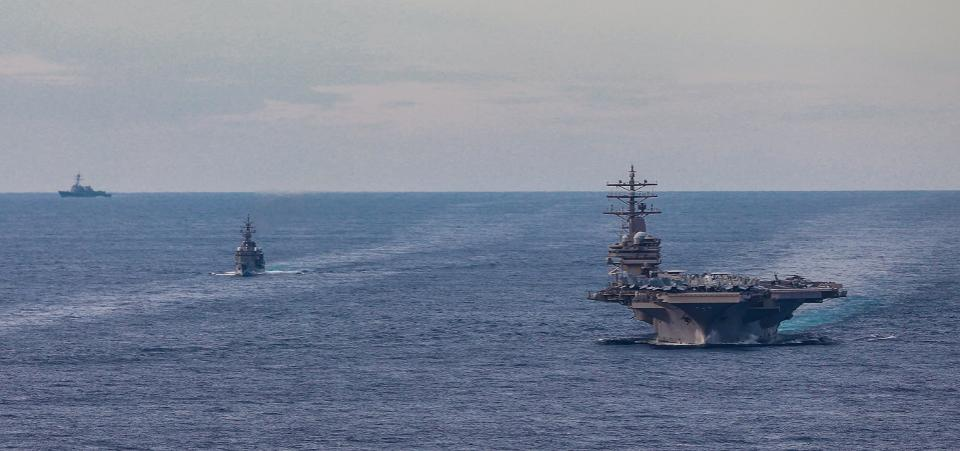 Nimitz-class nuclear-powered aircraft carrier USS Ronald Reagan (CVN 76) in the South China Sea. Photo: Forbes
The US Navy said the manoeuvres were aimed at ensuring pledges with allies and partners on a secure and stable area, as well as a free and open Indo-Pacific region.
According to that, the SCSPI organization at Peking University (China) said that the US Air Force E-8C reconnaissance aircraft appeared near the southern coast of China on July 17 and was the third time of the week.
The E-8C is equipped with radars and communication, cargo, and special control systems, appearing about 116 km off the coast of Guangdong Province (China). Earlier, the SCSPI said a US Navy's MQ-4C Triton unmanned reconnaissance aircraft entered the northern part of the South China Sea via the Strait of Poland on July 15.
The combat capability of four Flankers, in isolation, is modest when compared to a U.S. Navy carrier strike group. But their deployment does send a message, regardless of the motive, according to Forbes.
The deployment also occurred as piracy and armed robberies rise in most Asian seas. According to Ridzwan Rahmat, the principal defence analyst of defence publication Janes, "Vessels in Southeast Asia, in particular Indonesia and Malaysia, are increasingly engaged with cases of illegal fishing by Chinese fishing militia and government vessels in the South China Sea."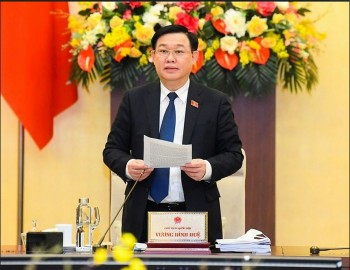 National
The naming of the "First extraordinary session" implies that the National Assembly (NA) could hold further sessions as it considers pressing and urgent issues or thematic law and ordinance building programme.