14 earthquakes occurred in a week in China (Photo: China)
Recent reports indicated that earthquakes occurred in provinces such as Sichuan, Guizhou, Yunnan, Xinjiang, Tibet. Most of these earthquakes have an epicenter depth of between 8km and 14km. There are 4 earthquakes on level 4.
A 5.1 magnitude earthquake hit Guye District of Tangshan City, north China's Hebei Province on Sunday, according to the China Earthquake Networks Center (CENC).
The epicenter was monitored at 39.78 degrees north latitude and 118.44 degrees east longitude, with a depth of 10 km, the CENC said. There are no reports of damage or injuries, but tremors were found in Beijing and Tianjin. Emergency response was immediately following the earthquake, CGTN reported.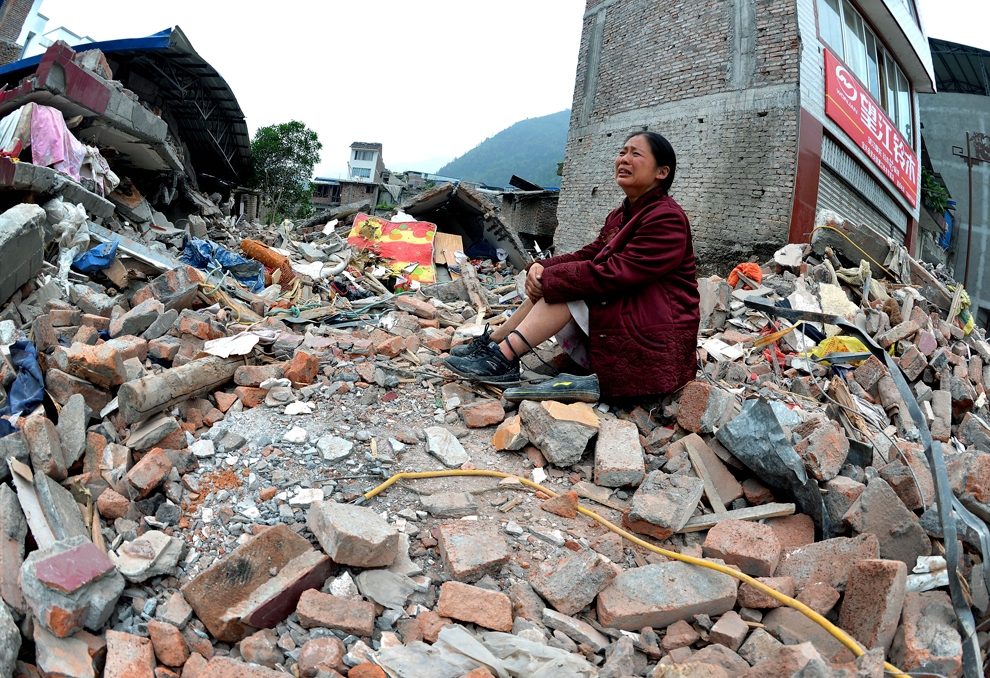 A woman cried after the earthquake (Photo: Boston)
Another earthquake occured on July 8 in Kunming Town, Yunnan province. Its depth was 14km, with a magnitude of 4.2 degrees richter. The vibration could be felt in places over 100 km away. The earthquake shocked most people in the region.
In addition, the vicinity of A Boi Ly, Sichuan province was shaken by the 6.5 magnitude earthquake. Many people tried to escape from the disaster. Its epicenter was located next to Jinsha River, a tributary of the upper Yangtze River.
On July 12, an earthquake struck Tangshan City, northern China, reported by Channel News Asia. The earthquake evoked memories of the horrific disaster of 1976.
According to the US Geological Survey (USGS), the epicenter of the earthquake was a suburban residential area close to the center of Tangshan, 200km away from Beijing.
The Chinese seismic agency found that the magnitude of the earthquake was 5.1 richter and the epicenter was 10km deep.
On July 13, a 5.0 magnitude earthquake struck Huo Thanh district, Xinjiang. The after shocks in other close areas were very strong.
Also on July 13, a 3.4 magnitude earthquake hit Vu Dien district in Hoa Dien area, Xinjiang, with a focal depth of 10km.
Candy Lee