World news today, June 24: 7.4 magnitude earthquake hits Mexico, at least 5 deaths
World news today (June 24): The strong earthquake hits Mexico, resulting in at least five fatalities, several injuries and thousands of people running out of streets. Meanwhile, EU mulls over banning US traveler, Bulgaria's Prime Minister Borissov fined for not wearing mask, Germany and Portugal reimpose restrictions and gold price also make headlines today (June 24).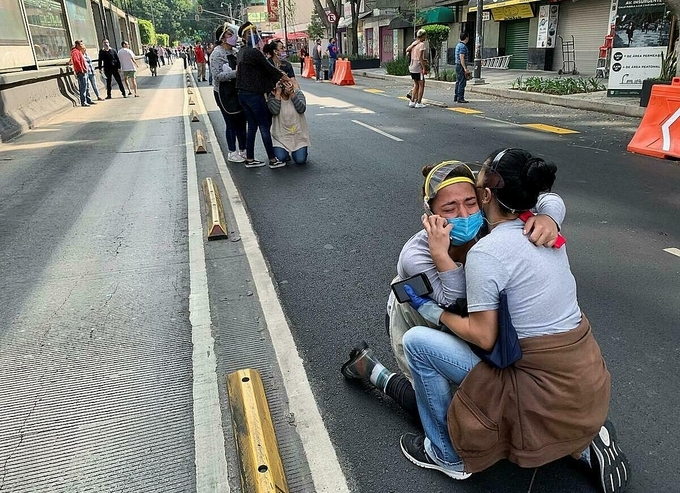 Many people are shocked at the advent of the earthquake (Photo: Reuters)
7.4 magnitude earthquake hits Mexico, at least 5 deaths
The strong earthquake centers along the Pacific coast of Oaxaca state shook parts of southern and central Mexico at 10:29 am Tuesday (local time), resulting in at least five fatalities, several injuries and thousands of people sent into streets.
Claudia Sheinbaum, Mexico City's head of government, said in a press conference that at least 36 buildings suffered minor damages due to the earthquake, including four government buildings, as reported by NBC News.
Seismic alarms sounded midmorning with enough warning for residents to exit buildings and power was knocked out to some areas.
Over 447 aftershocks have been reported as of late afternoon. Around 2 million people are estimated by the U.S. Geological Survey to feel the strong or moderate shaking, while another 49 million felt weak or light shaking.
A tsunami on the Oaxaca coast is ongoing, with sea levels rising 60 centimeters (2 feet) at the Huatulco beach – a popular tourist destination, Mexico's seismological service said. The country's civil protection agency, thus, recommended that residents move away from the coastline.
EU mulls over banning US travelers indefinitely after haphazard COVID-19 response
The US is among the multiple countries that EU is considering banning travel, including China, Russia and Brazil following weak responses to the novel coronavirus.
The U.S. is leading the world in cases with over 2.32 million, and deaths, at more than 120,770 while Brazil and Russia come second and third. The list also includes China, where the pandemic originated, and developing nations such as Uganda, Cuba and Vietnam, US News said.
As reported by The Times, Eu countries are negotiating over two potential lists based on how countries are handling the pandemic in an attempt to forge a common list before the 27 bloc members fully reopens July 1.
The ban, if issued, would deal a significant blow to the Trump administration, which has boasted for months about how well it has responded to the outbreak.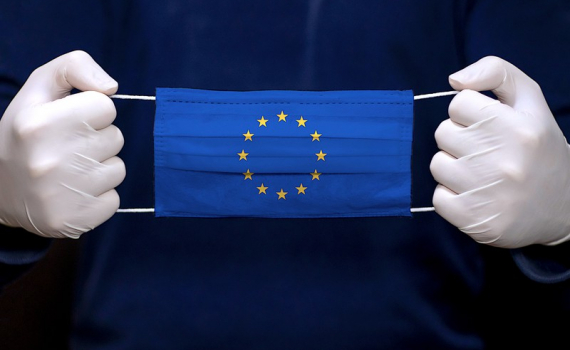 EU mulls over banning US travelers indefinitely (Photo: The Caller)
Bulgaria's Prime Minister Borissov fined for not wearing mask
The Prime Minister, together with his staff and some journalist will face fines of as much as €150 for entering a church masklessly, in accordance with rules brought in by the government.
The compulsory use of facemasks in public indoor spaces was reinstated in Bulgaria on Tuesday because of an increase in coronavirus cases.
According to Euronews, the PM went to the Rila monastery, southern Bulgaria on Tuesday for a project to renovate the road leading to this famous religious site. He is reported to have spoke closely with the monastery's superior before entering the church without a mask.
The 61-year-old conservative leader has refused to wear a mask since the start of the pandemic, Euro News said.
Earlier on Monday, Borissov's conservative Gerb party was also faced a fine of €1,500 euros for holding a meeting in crowded room in the presence of the PM.
Bulgaria has seen 4,114 COVID-19 infections as of Wednesday, and 208 deaths.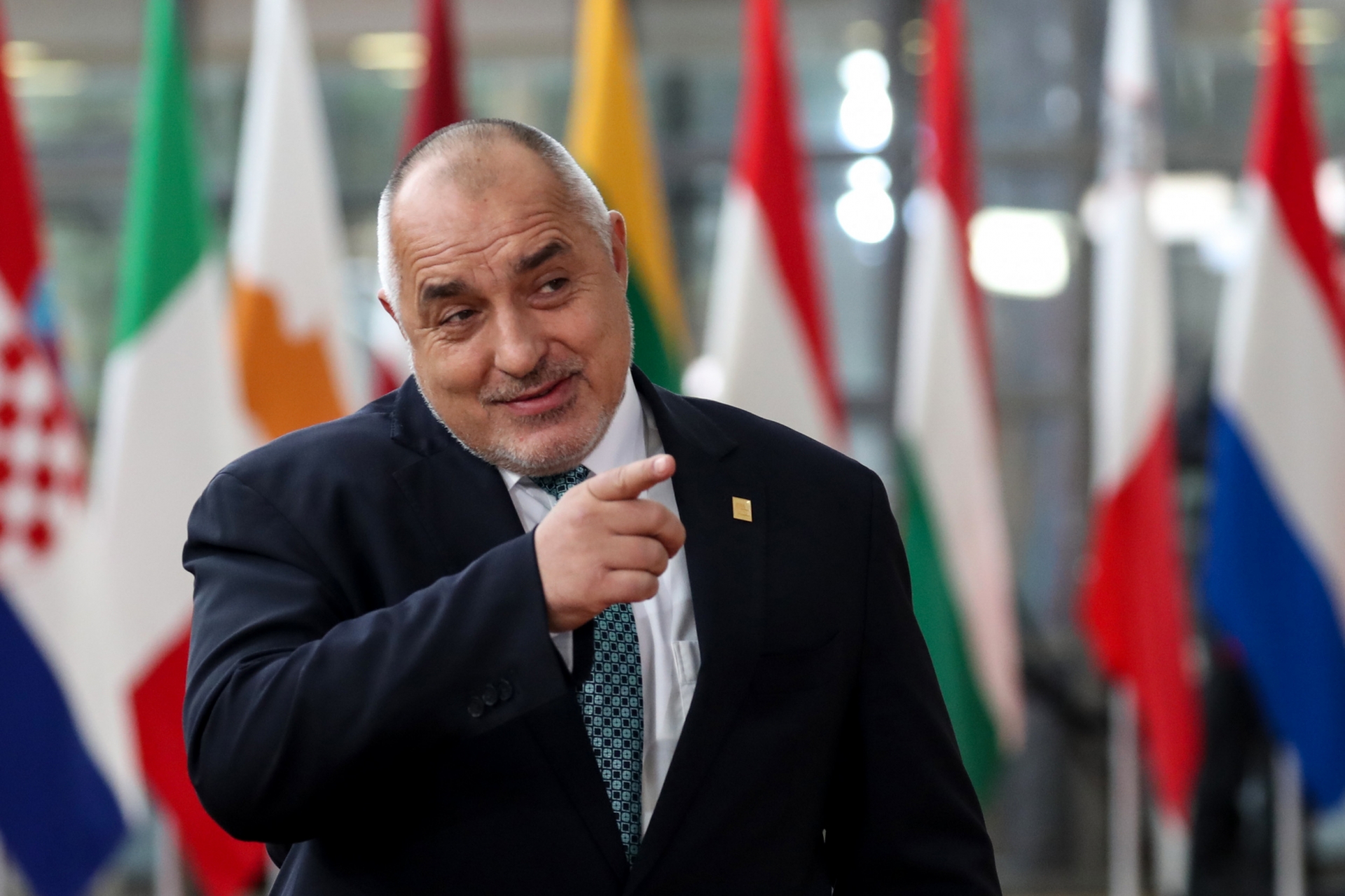 Borissov fined for not wearing mask (Photo: News Week)
Germany and Portugal reimpose restrictions
New lockdown measures have been imposed on a region in western Germany that has seen an outbreak of coronavirus infections, linked to a slaughterhouse.
The governor of North Rhine-Westphalia state, Armin Laschet, said people in Guetersloh county for the next week will face some of the same restrictions that existed across Germany during the early stages of the pandemic in March.
These include limiting the number of people who can meet in public, and closing cinemas, gyms and bars.
In the meantime, lockdown restrictions to halt the spread of coronavirus have been reimposed in the Lisbon metropolitan area in Portugal, which include: the banning of consumption of alcohol in public areas, the closure of terraces or cafes at 8pm local time, and the limiting of the size of rallies.
Just as its neighbours are opening back up in the hope of saving their tourism seasons, Portugal has been forced to take a step backwards from reopening, as it currently ranks second in the EU for the most new cases in per capita, according to data collected by AFP.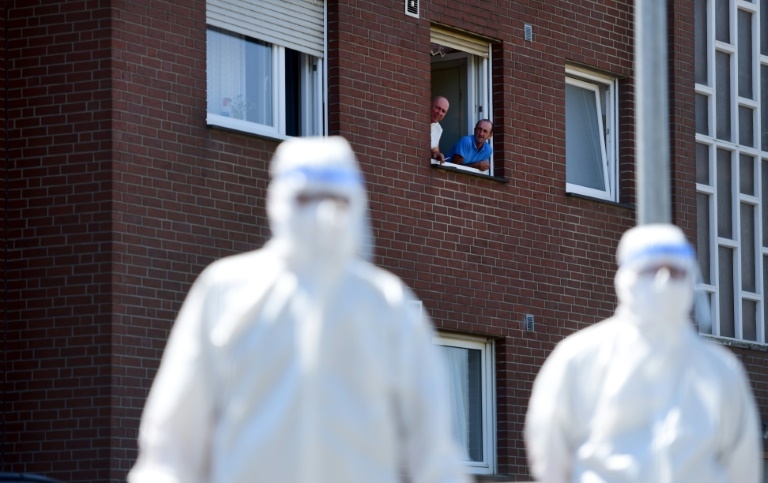 Both Germany and Portugal are reimposing their lockdown in some locals (Photo: RTL Today)
Gold Price Analysis: XAU/USD bulls catch a breather around $1,770
Gold prices step back from the multi-year high to near $1,770 amid the early Wednesday morning in Asia. The bullion seems to catch a breather as risk-negative headlines from China's Global Times and the US State Department's negative signals for Asian tire manufacturers suggest a renewal of global trade war.
China's Global Times accused the US of harming the phase-one deal, while also citing negative attitude towards Huawei, to renew the fears of Sino-American trade war. Additionally, the US Commerce Department called for an investigation into the imports of vehicle tires from South Korea, Taiwan, Thailand and Vietnam to determine whether they are being sold at less than fair value, per Reuters. It should also be noted that the surge in the coronavirus (COVID-19) figures from southern US states keep the risk-on mood chained, according to FX Street.
The precious metal surged the previous day amid broad market optimism weighing down the US dollar and increasing appetite for gold. Among the upbeat catalysts favoring the market's optimism were the US policymakers' efforts to convince traders about the phase-one deal with China. Further, key global economies printed upbeat preliminary activity numbers for June and helped favor the bulls whereas hopes of a $1.5 trillion infrastructure plan from the US seem to add strength to the trade-positive environment. Additionally, further easing of the lockdown restrictions by the UK PM Boris Johnson offered another factor to support the strength of the risk-tone sentiment.
Amid all these catalysts, Wall Street marked another positive day with US 10-year Treasury yields. S&P 500 Futures also follow the footsteps while flashing 0.14% gains to 3,117 as we write.
Considering the return of trade fears, amid pandemic wave 2.0 speculations, any more negative headlines could help the US dollar to recover its latest losses. As a result, Gold prices might ease further from the key levels unless the greenback fails to react to the risk news.
Technical analysis
While buyers are targeting further rise towards October 2012 top near $1,785, sellers will look for entries only if the quote slips below $1,731 level comprising an ascending trend line from June 05.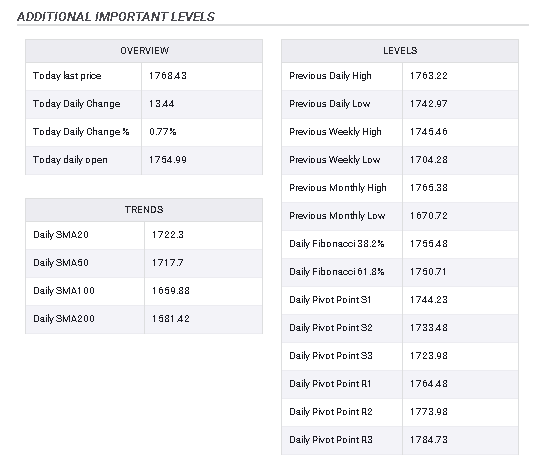 (Photo: FX Street)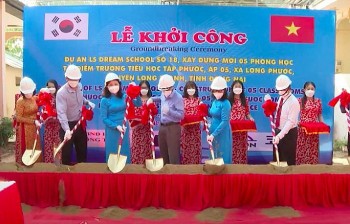 Friendship
The Union of Friendship Organizations of Dong Nai Province and COPION (Co-operation & Participation In Overseas NGOs) kicked off another LS Dream School project in the southern province.