China virus rise again after earlier decline
Mainland China has reported another rise in cases of the new virus after a sharp decline the previous day, while the number of deaths grow by 97 to 908, with at least two more outside the country.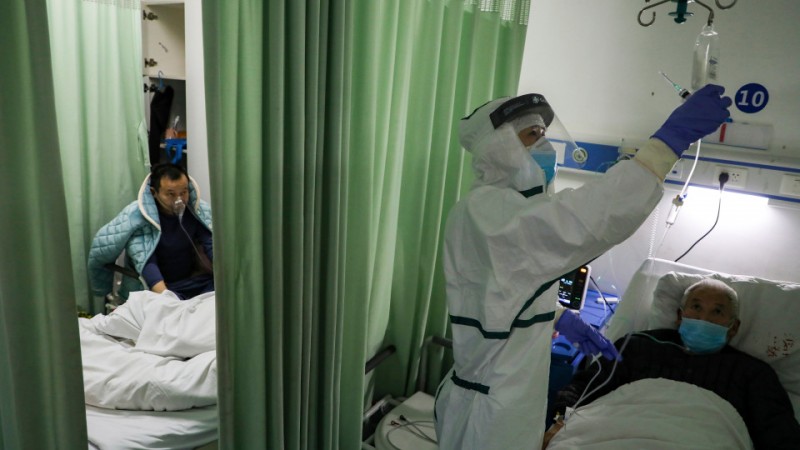 A nurse checks on a patient in the isolation ward for 2019-nCoV patients at a hospital in Wuhan in central China's Hubei province on Feb.6, 2020. (Chinatopix via AP)
On Monday, China's health ministry said another 3,062 cases had been reported over the previous 24 hours, raising the Chinese mainland's total to 40,171.
Earlier, France closed two schools after five British visitors contracted the virus at a ski resort. Malaysia, South Korea and Vietnam reported one new case each.
Meanwhile, the mother of a physician who died last week in the hardest-hit city of Wuhan said she wants an explanation from authorities who reprimanded her son for warning about the virus.
Monday's rise was a turnaround from a significant reduction in new cases reported Sunday, 2,656, down by about 20% from the 3,399 new cases reported in the previous 24-hour period. That had prompted optimism that the "joint control mechanism of different regions and the strict prevention and control measures have worked," in the words of a spokesman for the National Health Commission, Mi Feng.
Also Sunday, new cases were reported in Japan, South Korea, Vietnam, Malaysia, the U.K. and Spain. More than 360 cases have been confirmed outside mainland China.
"Dramatic reductions" in the pace of the disease's spread should begin this month if containment works, Dr. Ian Lipkin, director of Columbia University's Center for Infection and Immunity, said in an online news conference on Sunday. He assisted the World Health Organization and Chinese authorities during the outbreak of SARS, or severe acute respiratory syndrome.
Warmer weather will reduce the virus's ability to spread and bring people out of enclosed spaces where it is transmitted more easily, Lipkin said. However, he said, if new cases spike as people return to work after the Lunar New Year holiday, which was extended to reduce the risk of spreading the virus, then "we'll know we're in trouble."
The new U.K. case was the nation's fourth, while Spain reported its second, as European authorities sought to contain the spread of the virus by tracking down people who came into contact with those infected.
Both of the new cases were acquired during trips to France, officials said./.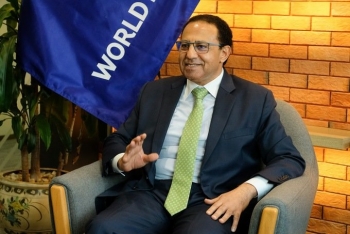 Economy
Vietnam's agriculture is transforming from quantity targets towards profit, environment and farmer income targets. Ahmed Eiweida, Vietnam Sector Leader for Sustainable Development (World Bank).