Vietnam Covid-19 Updates (April 28): 8,004 Cases, Five Deaths Reported
As of the end of April 26, 17.3 million doses of Covid-19 vaccines were given to more than 17.3 million children between 12 and 17 years old.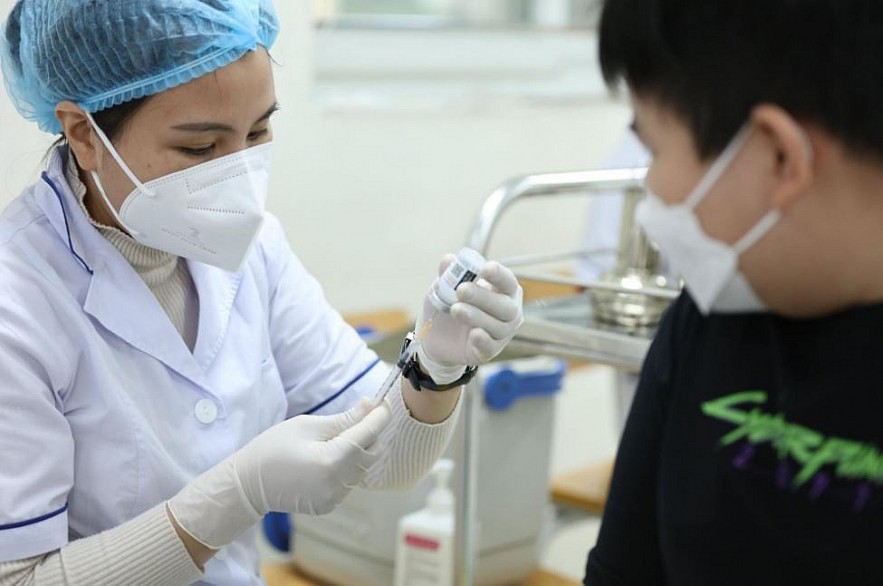 Photo: VGP
Over 8,000 fresh Covid-19 cases were added to the national tally
More than 8,000 new Covid-19 infections were confirmed by the Ministry of Health on April 27, including 6,688 detected within the local community. Hanoi continued to report the highest number of cases with 921, trailed by Phu Tho with 544 and Nghe An with 351.
In another move, Minister of Health Nguyen Thanh Long has urged localities and organizations to ramp up the speed of the inoculation process for the third dose of Covid-19 vaccines for all adults. At present, the nation has given more than 212 million vaccine doses, he said, adding that the inoculation of booster shots has been slow and action must be taken to hasten the process.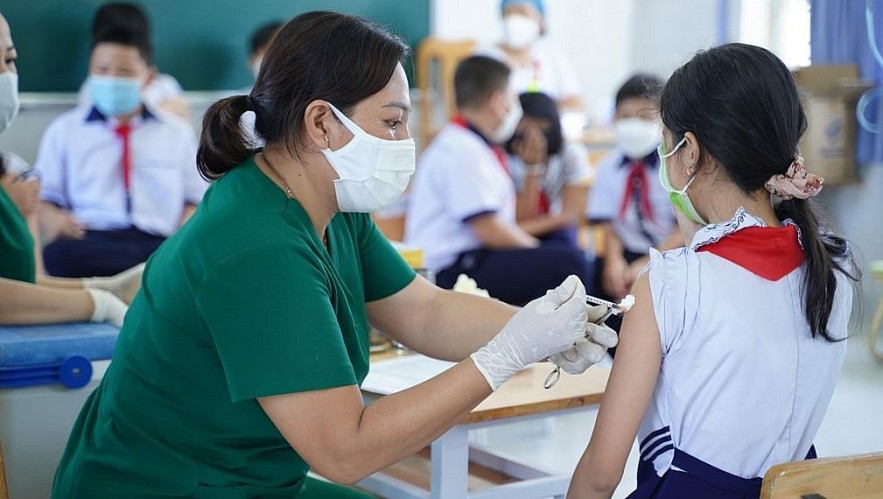 Photo: Vietnam Plus
Vietnam temporarily stops health declaration for arrivals
Arrivals entering Vietnam via all border gates will no longer have to fill and submit health declaration forms from April 27, the Ministry of Health announced. The Ministry of Health asked the People's Committees of localities to guide agencies to temporarily cancel the requirement to make health declarations for all arrivals from April 27.
They are instructed to continue monitoring arrivals' health at border gates and proactively update Covid-19 prevention and control recommendations in line with the real conditions.
The dropping of this measure is in response to recent reports of long waiting times and congestion at Tan Son Nhat International Airport in HCM City due to the rising number of flight passengers with the country's reopening and the upcoming four-day public holiday April 30-May 1.
The ministry said it will continue to update and provide information relating to the pandemic inside and outside the country to have proper prevention and control solutions.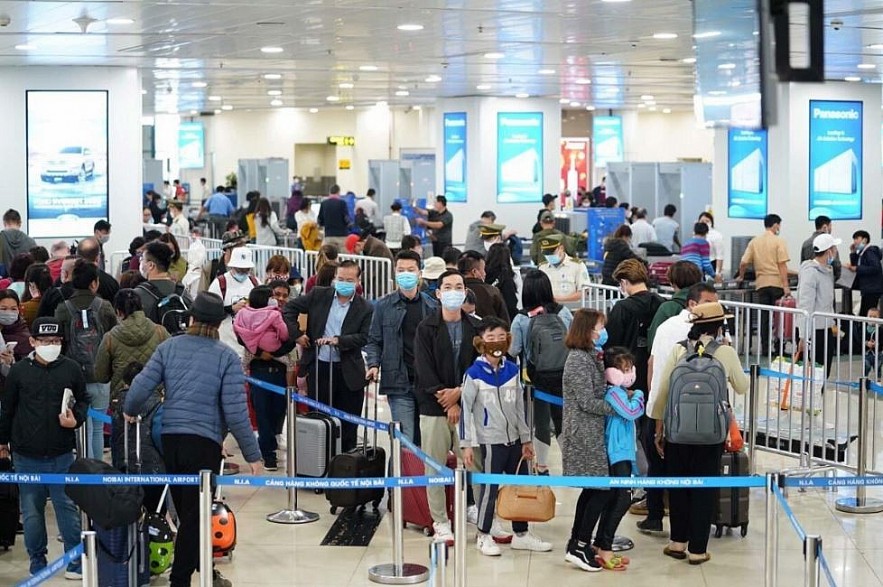 Photo: ASEAN Vietnam
Minister urges faster progress of third dose vaccination
Minister of Health Nguyen Thanh Long has urged localities and organizations to speed up the inoculation of the third dose of Covid-19 vaccines to all adults. Speaking at a national online conference held by the Ministry of Health (MoH) and the Ministry of Public Security on April 26, Long emphasized that so far Vietnam had given more than 212 million vaccine doses. But he said the administration of booster shots has been slow, and action must be taken to hasten the process.
"The vaccination campaign has basically been successful, but recently the third dose vaccination speed for adults has been slow," said Long. "We have continuously discussed with localities and found that there is no shortage of Covid-19 vaccines. So what are the difficulties and problems?"
Provinces and cities must speed up vaccinations following directions from Prime Minister Pham Minh Chinh, he stressed. As for children aged between five and under 12, Long said that the work had been implemented for the past two weeks, but the vaccination rate for this group was still low. "This is what we are concerned about," Long added. It is recommended that localities must speed up the progress."
Statistics from the MoH said that all the over-18-year-old people nationwide had already received two doses of the vaccine, and more than 55 percent had three doses. As for people aged between 12 and 17, the rate of the first dose is 100 percent whereas the second dose is 96.3 percent.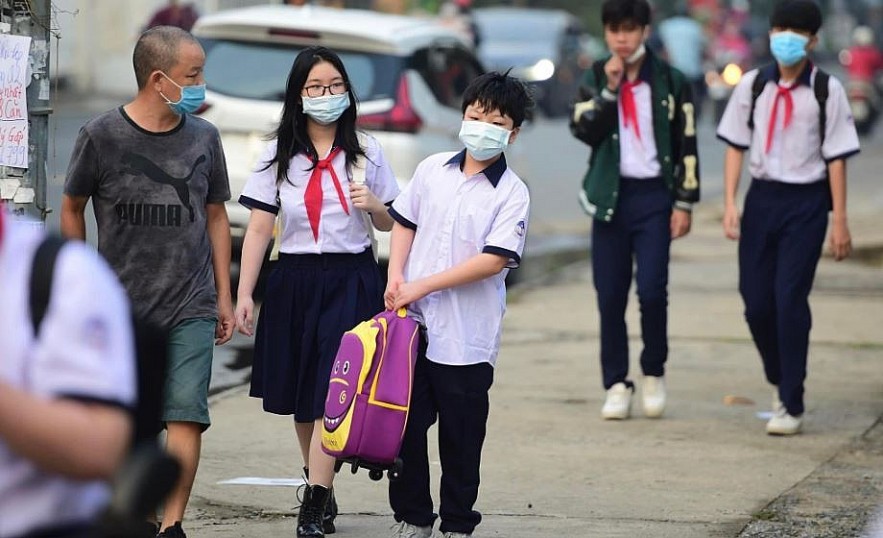 Photo: Vietnamnet
HCM City's economy stages a vigorous recovery
Ho Chi Minh City's economy is rebounding strongly, raising confidence among people and businesses, heard a recent meeting on the local socio-economic situation. Speaking at the meeting on April 26, the Director of the municipal Department of Planning and Investment Le Thi Huynh Mai said the city's Index of Industrial Production (IIP) in April expanded some 2 percent from the previous month and 9.7 percent year-on-year.
Its total retail sales of goods and services also jumped 3.2 percent month on month and 6.2 percent year on year. Lodging and catering services increased by more than 12 percent and travel services grew over 18 percent as compared with March. Despite difficulties caused by the pandemic, a number of FDI firms are seeking local suppliers, which will be a good opportunity for enterprises operating in support industries to further integrate into the global supply chain and improve their competitiveness, a representative from the municipal Department of Planning and Investment said.
Notably, outcomes in pandemic containment and economic recovery have helped warm up the tourism market, with foreign tourists in April increasing 100 percent year-on-year to 114,728. The city earned around 8.76 trillion VND from tourism, a year-on-year rise of 26.7 percent.
Since April 25, the municipal Department of Health has applied measures to renovate the quarantine at Tan Son Nhat International Airport, including the exemption of Covid-19 test checks. As airlines are required to ensure all passengers are negative for Covid-19, the department asked the city's Centre for Disease Control to skip this process at the airport.
The city will focus on organizing and participating in tourism and cultural events and activities, with the highlight being the 18th Ho Chi Minh City Tourism Festival, according to the official. The southern metropolis will also work harder to complete procedures for the construction of Belt Road 3, and remove obstacles to the disbursement of public investments, he said.
The national tally stands at 10,631,516 cases since the start of the pandemic. A total of 46,907 Covid-19 patients recovered from the disease on April 27, thereby bringing the number of recoveries up to 9,163,132.
Moreover, an additional five deaths were recorded over the past 24 hours, to push up the total number of fatalities to 43,034, equal to 0.4% of the overall caseload.
By April 26, the country had injected a total of 213,317,994 Covid-19 vaccines, including more than 1 million first shots for children from five to 11 years old.