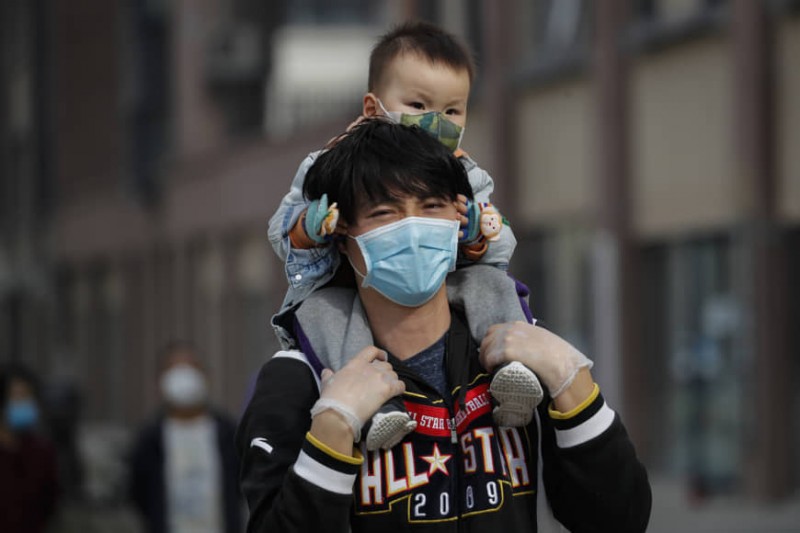 A man carries a toddler on his shoulders as both wear protective face masks in Beijing on Wednesday. | AP
No new domestically transmitted cases of the novel coronavirus disease (COVID-19) were reported on the Chinese mainland Wednesday, according to data from Chinese health authority Thursday.
The National Health Commission received reports of 34 newly confirmed COVID-19 cases on the Chinese mainland Wednesday, all of which were imported.
Among them, 21 were reported in Beijing, nine in Guangdong Province, two in Shanghai, and one in Heilongjiang and Zhejiang provinces respectively. By the end of Wednesday, 189 imported cases had been reported, said the commission.
Also on Wednesday, eight deaths and 23 newly suspected cases were reported on the mainland with all deaths reported in Hubei Province. A total of 819 people were discharged from hospital after recovery, while the number of severe cases decreased by 308 to 2,314.
The overall confirmed cases on the mainland had reached 80,928 by the end of Wednesday, including 7,263 patients who were still being treated, 70,420 patients who had been discharged after recovery, and 3,245 people who died of the disease.
The commission said that 105 people were still suspected of being infected with the virus.
The commission added that 9,144 close contacts were still under medical observation. On Wednesday, 1,032 people were discharged from medical observation.
By the end of Wednesday, 192 confirmed cases including four deaths had been reported in the Hong Kong Special Administrative Region (SAR), 15 confirmed cases in the Macao SAR, and 100 in Taiwan including one death. A total of 95 patients in Hong Kong, 10 in Macao and 22 in Taiwan had been discharged from hospital after recovery.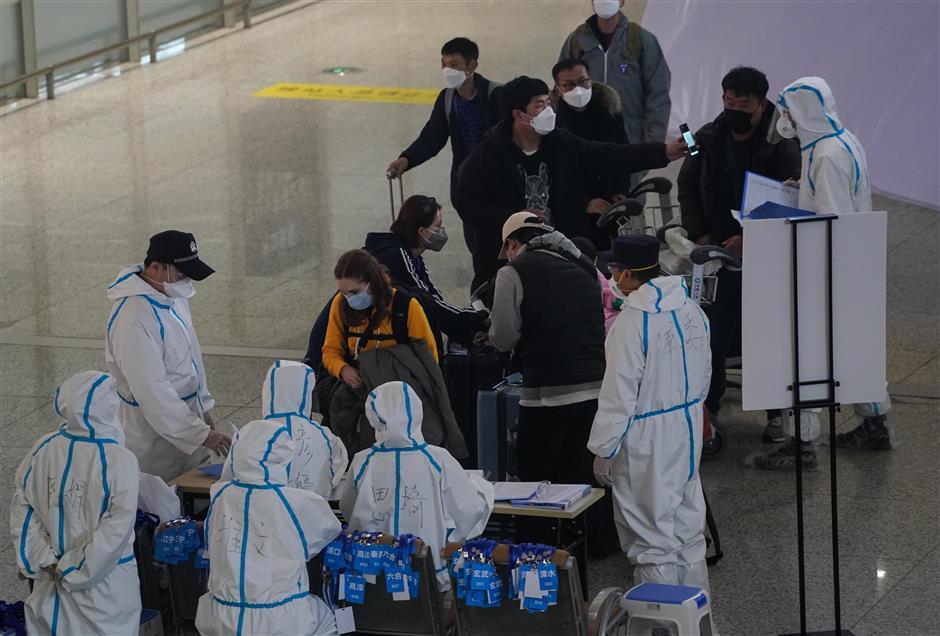 China - Imported cases
For now, the Chinese government is focused on cracking down on "imported cases" as infections in travelers entering China outnumber domestic cases, according to data from the National Health Commission. The country has stringent control measures in place to ensure that "if the virus pops back up, it will be addressed rapidly," said Rebecca Katz, director for the Center for Global Health Science and Security at Georgetown University.
In Beijing, where authorities have confirmed 54 infections among travelers, all inbound visitors must now spend 14 days after arrival in specified quarantine locations, the cost of which they must foot themselves. The Chinese capital is also likely to order flights to stop in nearby cities to test passengers before they can journey on to Beijing.
Financial hub Shanghai and manufacturing center Guangdong are also tightening restrictions.
VNT/Xinhua