China's fourth aircraft carrier likely to be nuclear powered, sources say
China's next aircraft carrier is likely to be nuclear powered, according to two people close to the People's Liberation Army (PLA).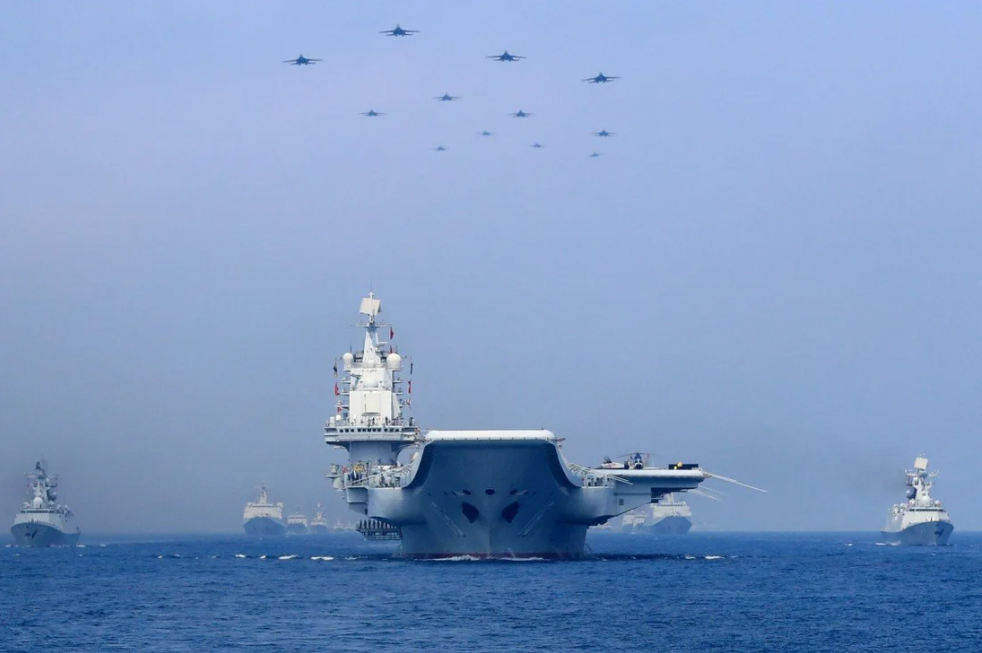 Observers say China's next aircraft carrier is likely to be nuclear powered. (Photo: Reuters)
After a two-year delay because of technical problems, construction work on the vessel resumed earlier this year, the South China Morning Post reported in January, citing a military source.
"Shipbuilders and ship propulsion engineers are keen on making a significant breakthrough with the construction of the fourth carrier," a source close to the Chinese navy said on condition of anonymity. "It will be a technological leap for the shipbuilding industry … but construction may take longer than for its sister ship due to the different propulsion systems."
China already has two operational aircraft carriers and a third — to which the source was referring — is expected to be launched this year. None are nuclear-powered.
Liaoning is one of the two aircraft carriers currently operating in China. (Photo: Reuters)
Ambition in nuclear technology
Business Insider quoted a source who also asked not to be identified, said the Central Military Commission was studying a proposal by China State Shipbuilding Corporation (CSSC) to use nuclear power for the fourth carrier. He declined to say whether a decision had been made, but said it would be a "very bold decision that is full of challenges."
The CSSC said in February 2018 it had started developing a nuclear-powered aircraft carrier, which would help the PLA Navy to "realize its strategic transformation and combat-readiness capability in deep waters and open oceans by 2025." In 2019, China General Nuclear Power Group invited bids for a contract to build a 30,000-tonne nuclear-powered ship, which is described as an "experimental platform."
Notices released by the PLA last year showed it had bought a series of reports on how to build a nuclear propulsion system. The PLA has more than a dozen nuclear-powered submarines, including Type 091, Type 093, and Type 095. Beijing-based naval expert Li Jie said a nuclear power system would not only enable the aircraft carriers' electromagnetic catapult systems to operate more smoothly but also support high-energy weapons like laser and rail guns.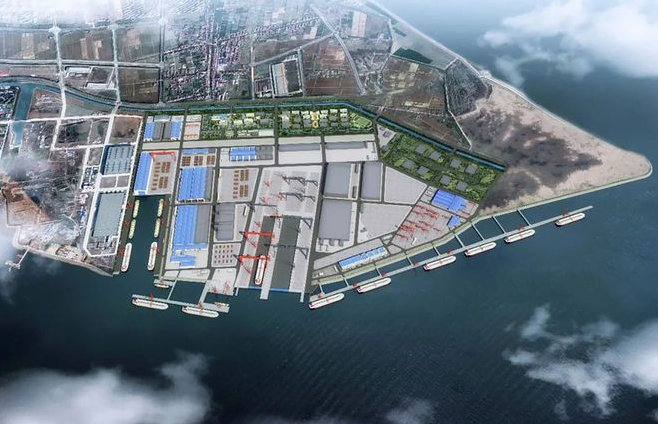 A drawing of China's Jiangnan port, where a fourth aircraft carrier may be built. (Photo: Thanh Nien)
Growing naval arsenal
It was only in 2017 when China launched its first domestically made aircraft carrier, in a demonstration of the growing technical sophistication of its defense industries. The 50,000-tonne carrier, known as Shandong, is based on the Soviet Kuznetsov-class design, with a ski jump-style deck for taking off and a conventional oil-fuelled steam turbine power plant. The other vessel in operation is the 60,000-tonne Liaoning aircraft carrier, which was bought from Ukraine. The third one, expected to be in operation this year, has an estimated displacement of about 85,000 tonnes, according to the Post report.
It was reported in 2017 that China was already building a vessel at a shipyard outside Shanghai that is expected to be closer in size to the US Navy's nuclear-powered 100,000-tonne Nimitz-class ships, with flat flight decks and catapults to allow planes to launch with more bombs and fuel onboard. Aside from the two aircraft carriers in operation, China already has in its arsenal more than a dozen nuclear-powered submarines, according to Al Jazeera.
China is working to hone its carrier operations but has little experience compared with the United States, which has operated integrated carrier battle groups with multiple vessels for decades. China claims almost all the energy-rich waters of the South China Sea, where it has established military outposts on artificial islands. That claim has been declared as without legal basis by the International Court of Arbitration at The Hague.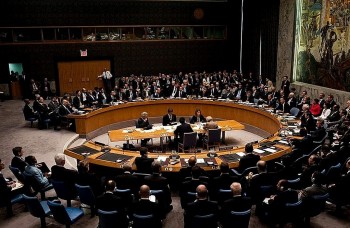 Friendship
The "International Day of Women in Diplomacy" is recently adopted by the United Nations (UN), which is to be celebrated every year on June 24. UN General Assembly Abdulla Shahid said that the resolution opened the door to discuss the challenges of women in diplomacy face, to celebrate women in diplomacy and to inspire the next generation.