UK, India plan to deploy aircraft carriers against China
The UK is planning to send an aircraft carrier strike group to the western Pacific as soon as early 2021, while India is eyeing the development of a third aircraft carrier.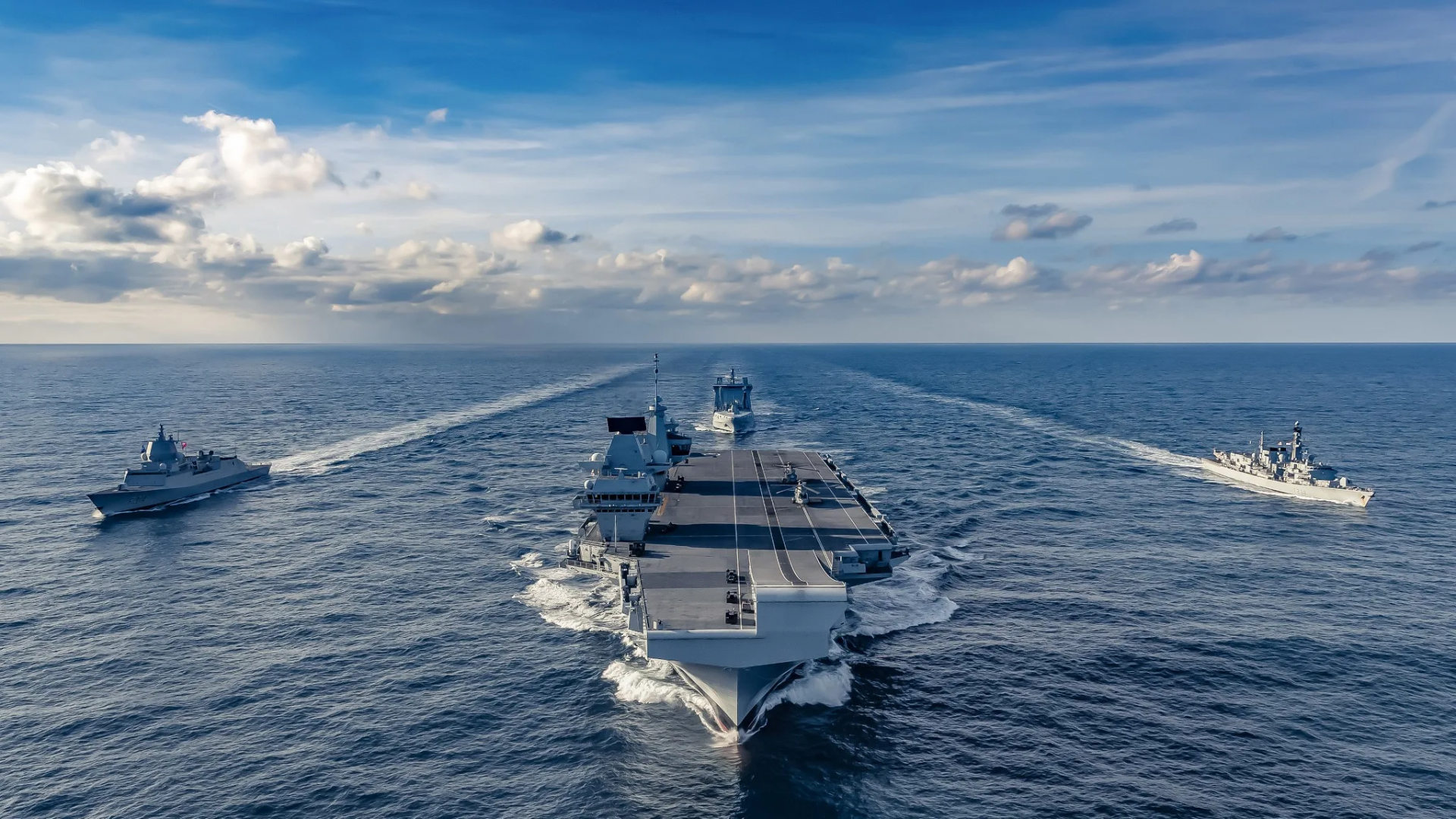 The British aircraft carrier HMS Queen Elizabeth, center, shown here in an Atlantic transit, will head to the Indo-Pacific region for exercises with the US and Japan, Kyodo reports. (Photo courtesy of the Royal Navy)
The UK is planning to send an aircraft carrier strike group to the western Pacific as soon as early 2021, while India is eyeing the development of a third aircraft carrier, according to the latest media reports.
Kyodo News on December 5 cited Japanese government sources as saying that the UK's aircraft carrier strike group, including the aircraft carrier Queen Elizabeth, is expected to conduct joint exercises with the US military and Japan's Self-Defense Forces during its stay in areas including off the Nansei Islands chain in southwestern Japan.
It is unusual that countries other than those in the region as well as the US keep an aircraft carrier operational in the western Pacific.
The move comes amid concerns over China's increasing assertiveness in the East and South China seas as well as about its handling of pro-democracy protesters in Hong Kong. It could trigger an outcry from Beijing.
During the dispatch, the British navy also plans to conduct maintenance on carrier-based F-35B stealth fighter jets at Mitsubishi Heavy Industries Ltd.'s aerospace systems works in Aichi Prefecture, central Japan, the sources said.
Britain announced last year it will dispatch the carrier group to the Pacific and has since been in talks with Japan and other relevant countries, they said.
The carrier, commissioned in 2017, is "the largest and most powerful vessel ever constructed" for the British navy, weighing 65,000 tons and measuring 280 meters in length, according to the navy.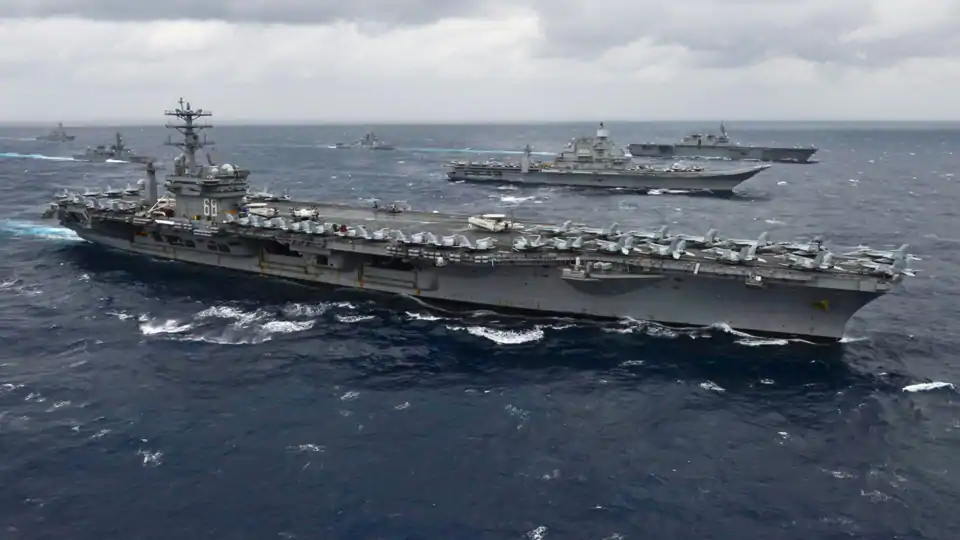 Vikramaditya and Japanese Izumo in formation during Malabar exercises with Nimitz in 2017. Photo: Hindustan Times
India is another country that has an aircraft carrier plan in mind against China. Indian Navy chief Admiral Karambir Singh said a third Indian aircraft carrier is an operational necessity to counter China's aircraft carrier development plan, the Hindustan Times reported on December 5.
"Indian Navy chief Admiral Karambir Singh has pitched for a third aircraft carrier with the Narendra Modi government calling it a necessity in the current security environment in Asia. Given that an aircraft carrier takes 18 years to build also keeping in mind the cabinet approval, as in the case of 37,000 tonne Vikrant, the Indian national security planners will have to take a call on the sea behemoth now with China planning six aircraft carriers of its own."
Rising India, or what Admiral Karambir Singh defines as a five trillion-dollar economy, must have the tools of not only protecting itself but also projecting power, the newspaper said.
China says plans of UK, India are of "no significance"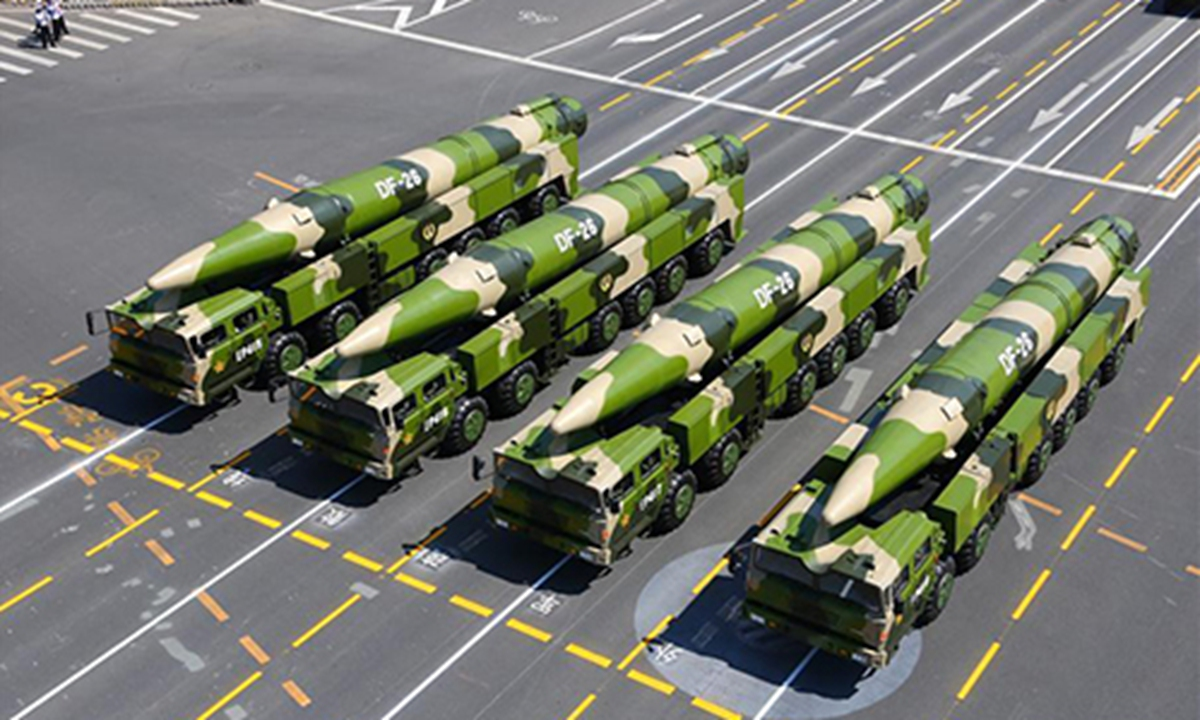 File photo taken on Sept. 3, 2015 shows DF-26 missiles attending a military parade in Beijing, capital of China. Photo: Xinhua
Both UK and India's aircraft carrier plans will likely face technical issues, and with China's anti-ship ballistic missiles, which are feared even by US aircraft carriers, the two countries' carriers will be militarily insignificant and could be only political stunts, Chinese experts were quoted by Global Times on December 6 as saying.
Song said that India should first finish building its second operational carrier, the country's first indigenous aircraft carrier, before considering a third one. The second one's construction has been delayed for a long time.
India's indigenous aircraft carrier will be commissioned by the end of 2021 or early 2022, a senior Indian Navy officer announced last week, the Press Trust of India (PTI) reported at that time.
Due to India's weak shipbuilding industry and previous record, this is an over-optimistic forecast, Chinese analysts said, noting that even it is commissioned, it could face technical issues in use.
In the possible development of a third carrier, India could become heavily reliant on US support for key technologies, including nuclear-powered devices, catapults and aircraft. This is also bad for India as it will become more dependent on the US, Song said.
Overseas media reported that the Chinese People's Liberation Army (PLA) launched multiple anti-ship ballistic missiles, including the DF-21D and DF-26, into the South China Sea (Bien Dong Sea) in a military exercise in August after the US sent two aircraft carriers to the region for exercises in July./.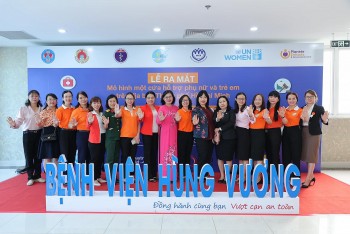 Viet's Home
What is the one-stop centre for women and children experiencing violence?