Vietnam reasserts Paracel sovereignty, slams China transgressions
Activities on Hoang Sa Archipelago without Vietnam's approval are violations of its sovereignty, the country's Foreign Ministry says, referring to Chinese transgressions.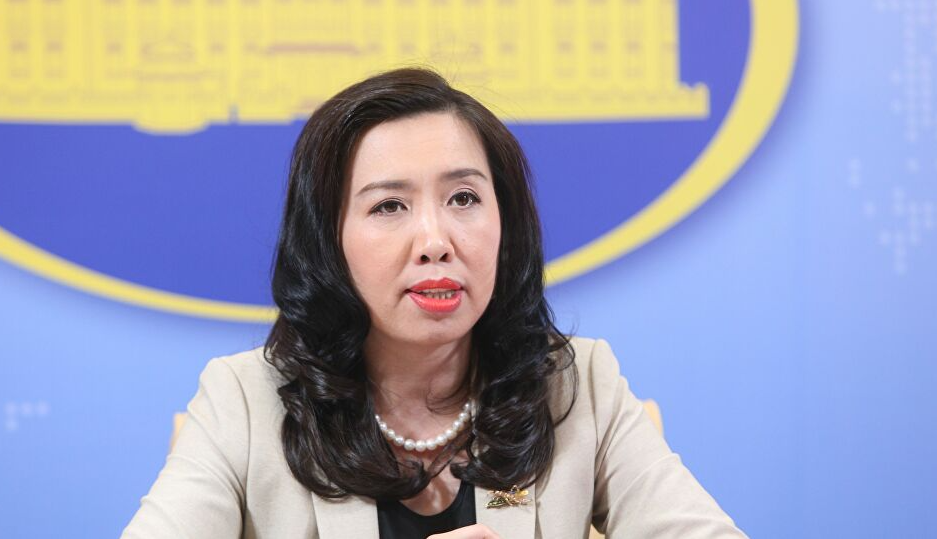 Foreign Ministry spokeswoman Le Thi Thu Hang. (Photo: Sputnik)
"All activities on Vietnam's Hoang Sa (Paracel) and Truong Sa (Spratly) islands without Vietnam's approval are violations of Vietnam's sovereignty over the islands. They complicate the situation and are not beneficial for bilateral relations, peace, stability, order, security, safety and freedom of navigation in the air and on the sea in the Bien Dong Sea," Foreign Ministry spokeswoman Le Thi Thu Hang said March 11.
She was responding to inquiries about China's illegal drill on Triton Island, part of the Paracel Islands, said VN Express.
Hang reiterated that Vietnam has a full legal basis and historical evidence under international law to assert its sovereignty over both archipelagos.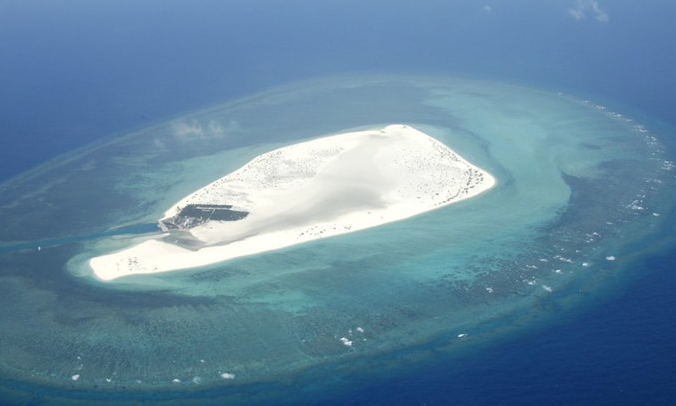 Triton Island in the Paracel Islands. (Photo: Google Maps)
On March 3, Chinese state broadcaster China Central Television (CCTV) aired a documentary wherein its army forces participated in an illegal drill on Triton Island. Air-cushioned landing crafts, tanks, aircraft, and armed soldiers were shown. Mainland China's People's Liberation Army (PLA) sent navy, army and marine corps, and air force troops to take part in a war game around Triton Island, in the Paracel Islands, "to explore the tactics and methods of joint warfare", state broadcaster CCTV reported.
The report did not specify the time of the exercise but said that it was conducted in recent days. It was broadcast after the PLA kicked off a month-long military exercise in the Bien Dong Sea on Monday, at a time when the United States has stepped up reconnaissance operations.
The United States Navy's vessels have conducted frequent "freedom of navigation" operations in the region, most recently last month, said South China Morning Post.
China has followed up on its illegal claim to most of the Bien Dong Sea with repeated transgressions, including activities like creating artificial islands and militarizing maritime features, ignoring objections from both Vietnam and the international community.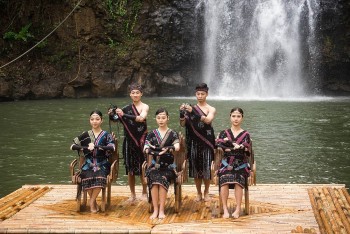 Travel
Many passengers applaud the creativity of the flight instruction video that Vietnam Airlines has recently introduced on their flights. This video not only creatively conveys the message of flight safety but also helps to spread globally the unique, indigenous cultural values ​​of the country and people of Vietnam.