Chinese Movie Sparks Controversy Over 'Historical Distortions'
The Chinese movie named "Ace Troops" has met strong opposition from Vietnamese people over 'historical distortions' related to the border war.
On September 29, Sina (an online media company) posted a trailer to introduce the Chinese movie named Ace Troops, which stars Xiao Zhan, Huang Jingyu, and Zhong Chuxi.
The film explores the bloody conflict between China and a newly reunited Vietnam, demonstrating a new generation of soldiers with soul, ability and a strong sense of morality. It welcomes a new era with the modernization of the People's Liberation Army. The beginning scene is about clearing landmines in Guangxi, a province bordering Cao Bang, Ha Giang, Lang Son, Quang Ninh of Vietnam, in 1983.
Ace Troops movie distorts history. Photo: VNT.
The film asserts that Vietnam, a smaller nation which finally overcame years of colonialism and invasions, was the aggressor. In actuality, China first attacked Vietnam in 1979.
In the movie trailer, there are scenes of the Chinese army in close combat and fighting with the enemy who are "disguised in leaves and grass", "using AK submachine guns". This is a clear reference to the Vietnamese forces.
In addition, Chinese actors wear costumes that match the military uniforms of the time when China sparked the war of invasion of the Vietnamese border in 1979.
Regarding other scenes shown in the trailer, the Chinese army fires artillery. Artillery is also the most used weapon by China in the battles in Vi Xuyen (Ha Giang Province, Vietnam), a battlefield that was called the "limestone kiln of the century" by the Vietnamese soldiers more than 30 years ago. Martyrs' remains are scattered on the rocky peaks of the Vietnam-China border.
Many Vietnamese netizens expressed their anger and there have been lots of comments calling for a boycott of the film.
"Anyone who supports, shares and promotes Ace Troops is insulting to Vietnam's history, turning backs on their father's sacrifice. It is unknown whether the film will be released or screened. I call for a boycott of this film at every platforms," a Vietnamese viewer named Le Minh Thanh (My Dinh, Nam Tu Liem District, Hanoi) emphasized.
Ace Troops movie distorts history. Photo: VNT.
Another viewer expressed frustration on social media: "Vi Xuyen Martyrs Cemetery has more than 1,700 martyrs resting, of which there are still nearly 300 "unnamed" graves and a mass grave of the dead who died in Sap cave. The pain from the northern border war is still visible, nobody has the right to distort history to appear in the film as a hero. It was impossible!".
"This Chinese movie distorts history to call the 1979 border war a 'self-defense counterattack'. If the young do not know history thoroughly, they will have inaccurate views by watching this movie. We must speak out against it."
"As a Vietnamese, I am proud of the generations of my ancestors. I boycott all Chinese films that distort history" - a Facebook account owner named Nguyen Thi Minh Ngoc shared.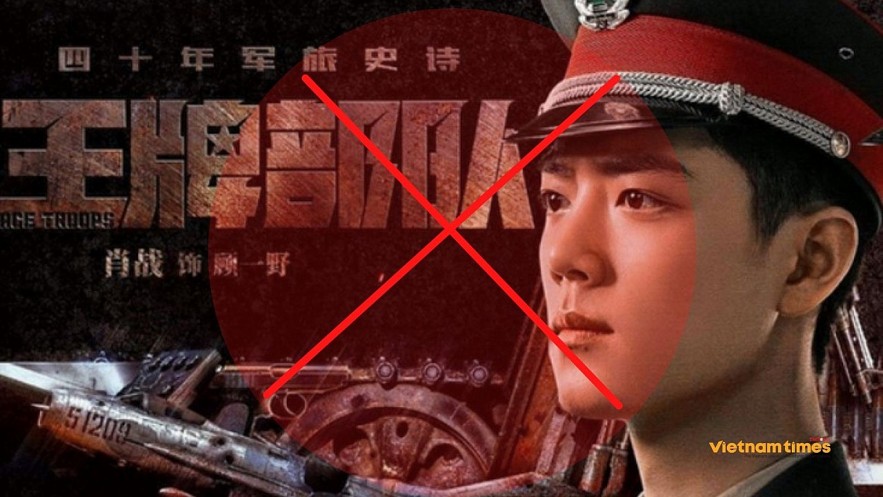 Ace troops movie distorts history. Photo: VNT.
On the Weibo social network, Vietnamese people reported wrongdoing with accounts that spread historical misinformation when promoting the project of Ace Troops, which has sparked controversy over historical distortion. Besides, many fans of Tieu Chien expressed their disappointment when he participated in a project with sensitive political content.
"Although I'm a fan of Xiao Zhan, I will turn my back on this movie. I can't accept that the nation's history is distorted on the Chinese screen".
"I'm a fan but I love my homeland. I call for boycotting 'Ace Troops' for insulting the history of the Vietnamese nation," said a fan of Xiao Zhan in Vietnam.
Currently, the producer of this movie has not given any comments to the controversial historical context in the project.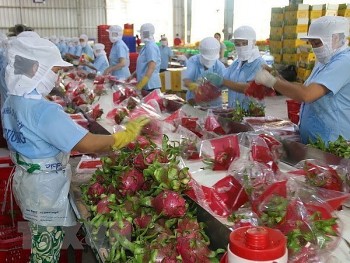 Make in Vietnam
Denmark and Vietnam strengthen cooperation in production, certification and management of organic products