Controversial 'Nine Dash Line' in Chinese films shown in Vietnam met strong opposition
The appearance of a map which depicts Chinese claims in the Bien Dong Sea, known internationally as the South China Sea, has been strongly opposed by the Vietnamese people in general and the Cinema Department in particular.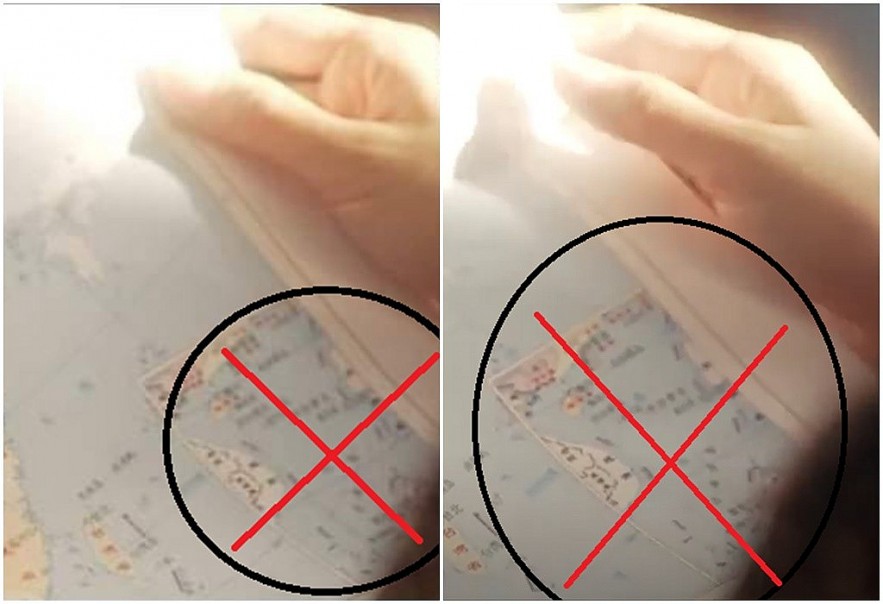 The controversial scene in 'Forever and ever 2021'. Photo: thanhnien.
On September 15, the Chinese movie 'Forever and ever 2021' streaming on the Vietnam iQiyi platform included a scene featuring the 'nine dash line' in its 13 episode. Accordingly, an image of a map with China's "nine-dash line" covering the entire Bien Dong Sea only took a few seconds, but many Vietnamese people could easily spot it.
Initially, the scene with this 'nine dash line' was shown on the Vietnamese iQiyi platform without being cut. After receiving feedback from the Vietnamese ones, iQiyi quickly took action to eliminate this controversial scene and did not make any further announcements.
On iQiyi Vietnam fanpage and Chinese film forums, many Vietnamese netizens expressed their anger and there have been lots of comments calling for a boycott of the film. "Stop watching it, even though the movie's script is nice"; "Any movie with the "nine dash line" must be boycotted for national pride"; "Seeing this film means that you accepted 'nine dash line'. I will not support any movie violating Vietnam's sovereignty"; "Watching movies for entertainment, but if they violate Vietnam's sovereignty, we will never accept. As Vietnamese citizens we must have strong opposition".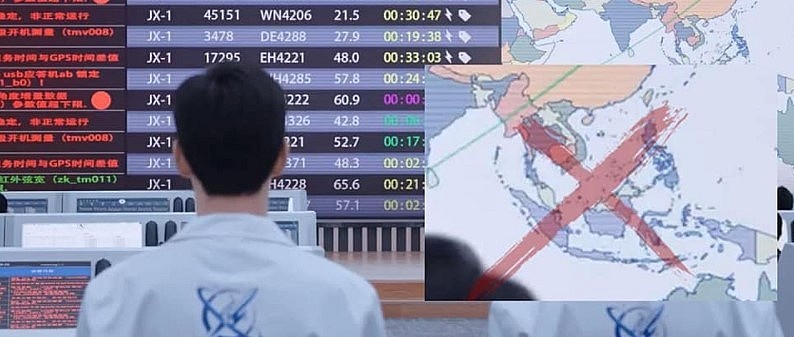 'Nine dash line' was shown in 'You are my glory'. Photo: thanhnien.
Similarly, at the beginning of August, 'You Are My Glory', the Chinese television series starring Yang Yang and Dilraba Dilmurat , shown on WeTV Vietnam, was also discovered to have this controversial map in its episode 9. On some online forums, the incident was posted with a call to boycott the movie.
In March 2021, the Chinese movie 'You are my hero' also had a scene with the illegal 'nine dash line' in its episode 15. In the 29th minute, that map was clearly showed with white dashes in the scene. After spotting the incident, many Vietnamese people expressed anger on social networks because China did not respect Vietnam's sovereignty.
In 2019, Vietnam pulled DreamWorks' animated film "Abominable" from cinemas over a scene featuring a map which shows China's unilaterally declared 'nine dash line' in the South China Sea (Bien Dong Sea). "We will revoke (the film's license)," Ta Quang Dong, deputy minister of culture, sports and tourism, was quoted as saying by the Thanh Nien newspaper. The ministry is in charge of licensing and censoring foreign films. After that, the film, which was introduced in Vietnam as "Everest: The Little Yeti" was removed from cinemas.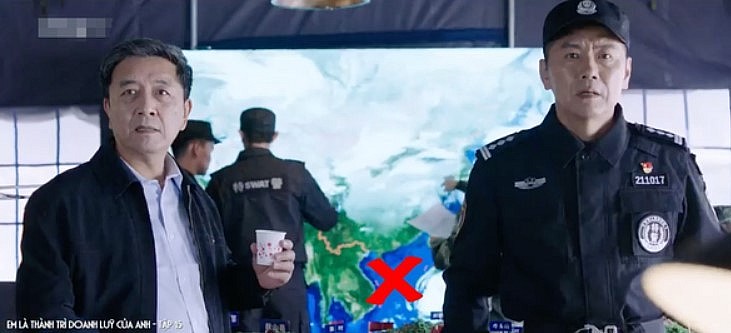 The controversial map in 'You are my hero'. Photo: screenshot.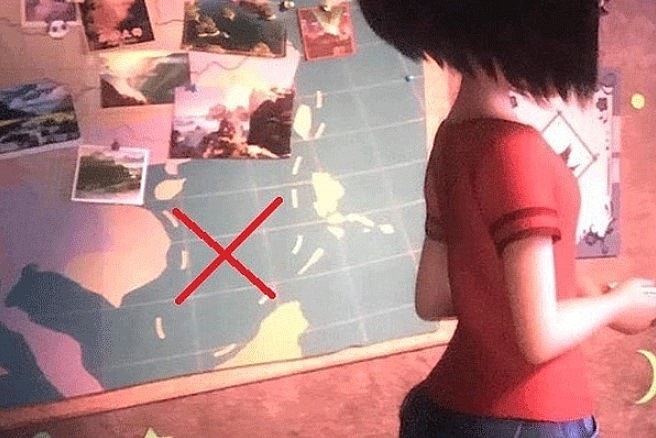 A scene from "Abominable" taken in a theater and shared by Vietnamese media. Photo: screenshot
In 2018, 'Operation Red Sea' stirred controversy due to a scene showing Chinese warships in disputed waters.
"Operation Red Sea" was a Chinese action movie by Hong Kong director Dante Lam, and premiered in Vietnam on March 16, 2018. The movie was based on an operation by the Chinese military to evacuate almost 600 Chinese citizens and 225 foreign nationals from a Yemeni port during the Middle Eastern country's civil war in 2015. What was mentioning is that there was a scene unrelated to the main plot at the end of the movie. It supposedly took place in the Bien Dong Sea and showed a group of Chinese warships surrounded a foreign ship which was ordered to leave after falsely being told it was in Chinese territorial waters. Many Vietnamese people showed anger at the scene on social media, because it implied the flashpoint waters belong to China.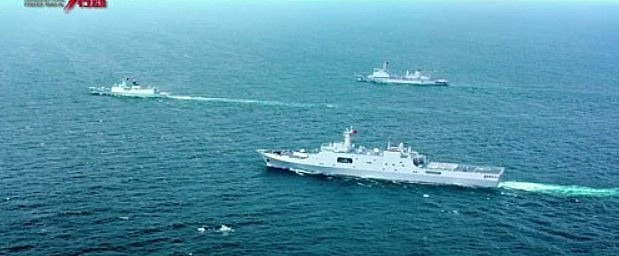 The disputed scene at the end of 'Operation Red Sea'. Photo: nld.
It can be seen that the cases of Chinese movies with the image of the 'nine dash line' were soon spotted by Vietnamese netizens and called for a boycott. The distributors of the TV series mentioned above in Vietnam also cut the controversial scenes. However, although currently the 'nine dash line' scenes have been cut and are no longer on copyrighted screening platforms in Vietnam, they are still displayed on some websites and platforms, other movie screenings in Vietnam, including pirated viewing sites.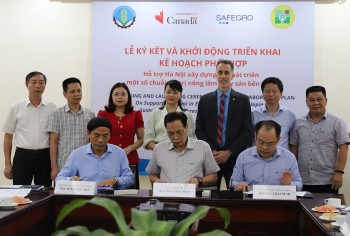 Make in Vietnam
As Vietnam furthers its international intergration, building agro-forestry-fishery high value chains is crucial for the sustainable development of the agriculture sector.