"Colors of Vietnam" Exhibition Attracts French Art-Lovers
50 works by Vietnamese artists were exhibited for the first time in Paris.
Delegates at the opening ceremony. Photo: VNA
A fine art exhibition themed "Colours of Vietnam" opened at the headquarters of the City Hall of District 5, Paris, France on June 28, attracting a large number of overseas Vietnamese living in the host country, as well as international friends who love Vietnamese paintings and culture, VNA reported.
50 works by Vietnamese artists were exhibited for the first time in Paris, giving the French public and international friends an overview of the development process of classical art, as well as contemporary Vietnam for nearly a century.
The event is part of activities to mark 50 years of diplomatic relations between Vietnam and France (1973 – 2023) and 10 years of their strategic partnership (2013 – 2023).
Speaking at the opening ceremony, Florence Berthout, mayor of the fifth arrondissement of Paris, expected the exhibition would help French visitors and international friends gain an overview of the development of contemporary Vietnamese art.
This art exhibition, she stressed, is a testament to the cooperation between France and Vietnam, not only in terms of politics but also economic as well as cultural. This event is also of great significance when held in the central district of Paris. This place is not only meaningful in terms of geographical location, but also the pride of the people of the city, where many academic institutions are concentrated.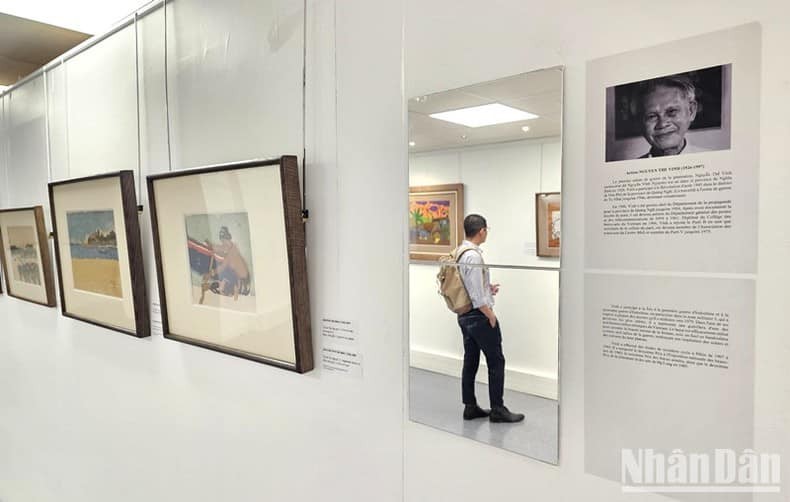 "Colours of Vietnam" exhibition attracts French public. Photo: NDO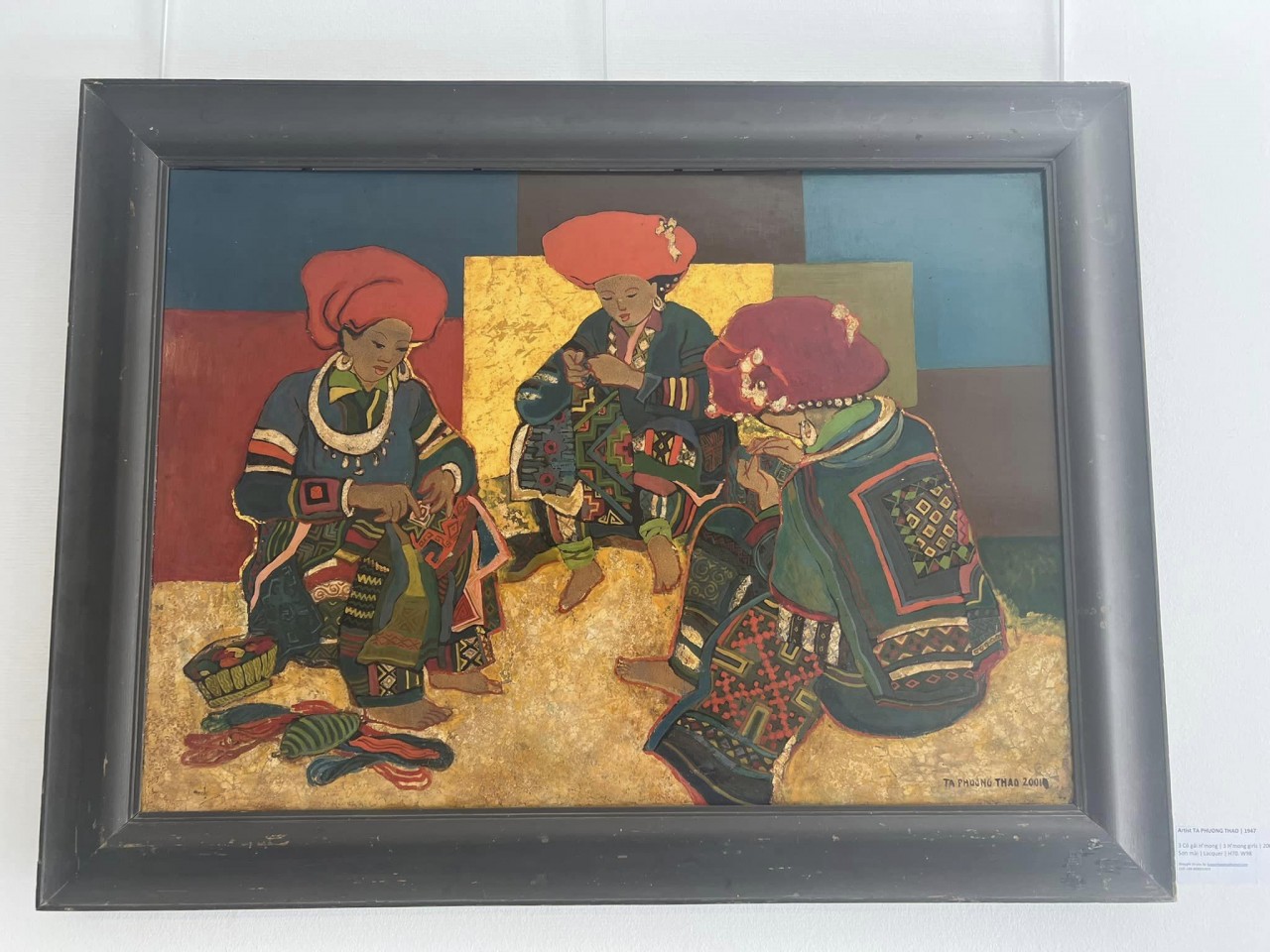 An artwork at the exhibition. Photo: Thu Ha
Philippe Charlier, director of the Research and Education Department at the Museum of quai Branly–Jacques Chirac, said that the artworks draw inspiration from Vietnamese people going about their daily lives.
Each drawing tells the story of the country and people, vividly expressed through an array of colors, he added, noting that the paintings blend Western art style with Eastern aesthetic elements, which are experimented on many different materials, such as silk, lacquer, scroll paper and oil.
He said along with the development of society, Vietnamese contemporary fine arts have created a strong vitality, with constant creative changes and a certain position in the international art scene.
This is also an opportunity for art lovers in Paris to discover a whole new aspect of Vietnamese art," commented Philippe.
Vietnamese Ambassador to France Dinh Toan Thang said more similar events will be held in the future on the occasion of the 50th anniversary of Vietnam-France diplomatic ties, bringing great "feasts" of Vietnamese characteristics to the Vietnamese community in France, French visitors, and international friends.
The exhibition is scheduled to last through to July 15.