Conference on CPTPP commitments held in Hanoi
The Ministry of Industry and Trade (MoIT) and the Hanoi Department of Industry and Trade held a two-day conference on Vietnam's commitments to the Comprehensive and Progressive Agreement for Trans-Pacific Partnership (CPTPP).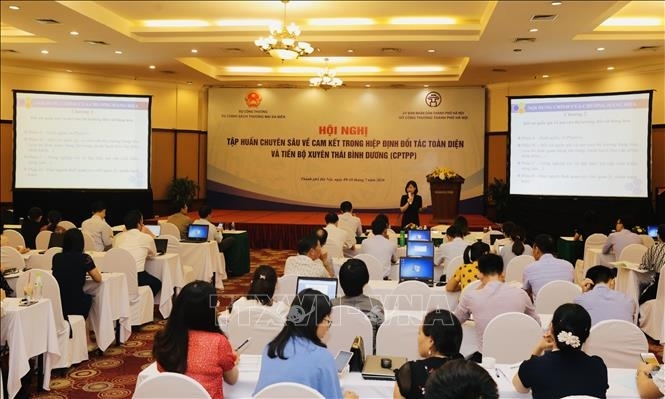 Overview of the conference (Photo: VNA)
The conference was held on July 9 and 10 in Hanoi. It aims at helping businesses understand the commitments of Vietnam to the CPTPP. It attracted several managers, policy makers and hundreds of representatives of businesses operating in Hanoi, according to VOV.
The conference offered a chance for businesses to raise their voices and share their difficulties on the threshold of the economic integration brought about by the CPTPP.
The opinions of businesses will contribute to build effective policies that can take advantage of the benefits of the CPTPP and mitigate the impacts of challenges, reported by Nhan Dan. .
Participants at the conference focused on import and export taxes, rules of origins, and custom commitments in order to enjoy preferential taxes under the agreement.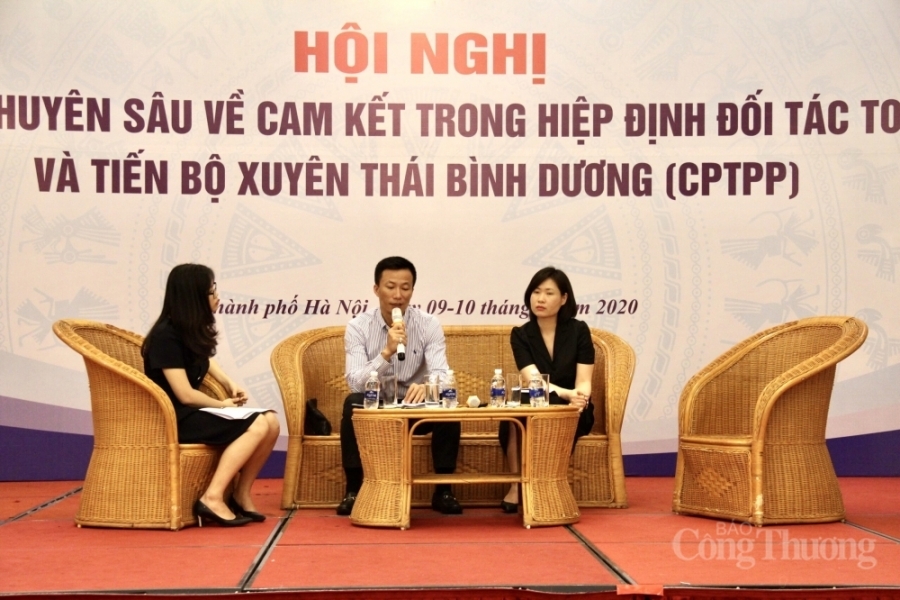 The discussion at the conference (Photo: Industry and Trade News)
Ngo Chung Khanh, Deputy Head of the MoIT's Multilateral Trade Policy Department, said that the CPTPP opens up huge opportunities for Vietnam's exports.
Ms. Nguyen Son Tra, Deputy Head of WTO and trade negotiations, Department of Multilateral Trade Policy, said that when the agreement takes effect, 78-95% of tariffs will be eliminated, 97-100% of tariffs will be eliminated at the end of the roadmap. The remaining items are subject to tariff elimination in 5-10 years.
Many of Vietnam's key export items to the CPTPP are entitled to 0% tax rates right after the agreement takes effect or after 3-5 years, informed Industry and Trade News.
With the above tariff, Vietnamese businesses can expand their markets to CPTPP countries. However, these markets require businesses to meet the rules of origin, and competition of other countries.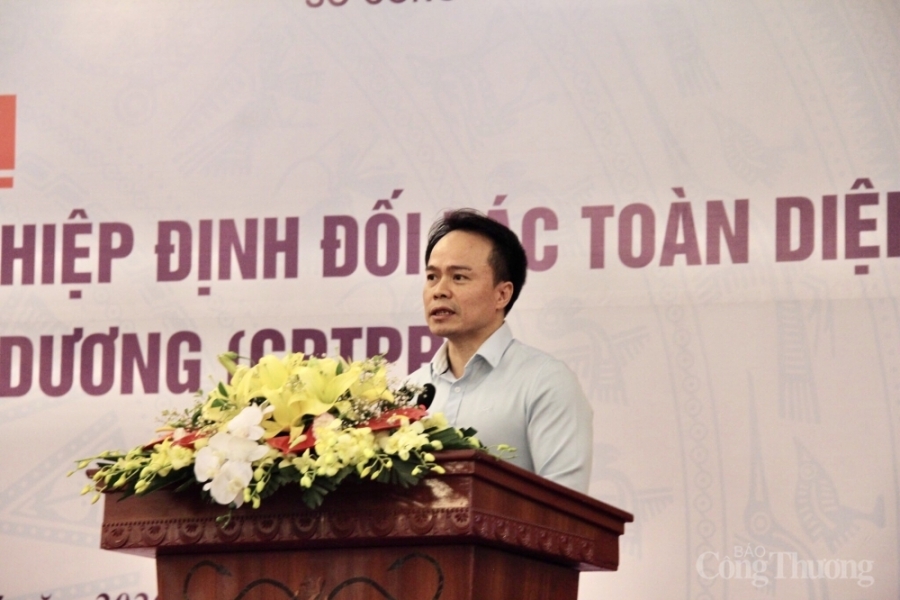 Mr. Ngo Chung Khanh, Deputy Head of the MoIT's Multilateral Trade Policy Department speaks at the conference (Photo: Industry and Trade News)
Mr. Bui Tuan Hoan, Head of Europe-America Market Department, Ministry of Industry and Trade, said that to access CPTPP market, enterprises should have proper strategies, understand business practice, and regulations of each country.
Participants also discussed on services and investments, especially the obligations and basic principles of market opening, removing barriers facing services and investments, and commitments related to investment promotion and protection.
The CPTPP, one of the largest trade pacts in the world, covers 13.5% of global GDP and a market of about 500 million people. It consists of 11 countries, including Australia, Brunei, Canada, Chile, Japan, Malaysia, Mexico, New Zealand, Peru, Singapore and Vietnam. It officially took effect in Vietnam on January 14, 2019.
About 40 of Vietnam's cities and provinces have trade relations with CPTPP member countries. Trade between Vietnam and CPTPP member countries hit USD 77.4 billion last year, up 3.9% year-on-year. Vietnam posted a surplus of USD 1.6 billion but a deficit of USD 900 million.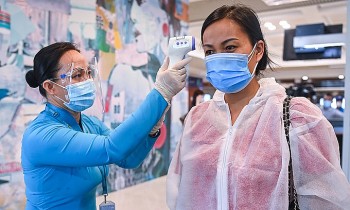 National
Vietnam News Today (October 20): Vietnam adds 3,034 Covid-19 cases to national infection tally; HCM City enhances cooperation with China's Shanghai; Thirty-two localities declare Covid-19 risk levels; Transport ministry mulls letting the unvaccinated fly.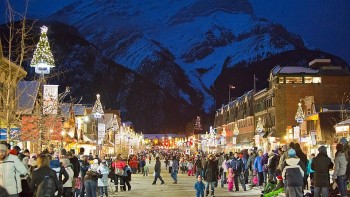 Travel
If you are looking to celebrate your Christmas somewhere else outside the country, then Canada can be the perfect choice for you with these 10 best and most idyllic places to have a wonderful Christmas holiday with your friends and families.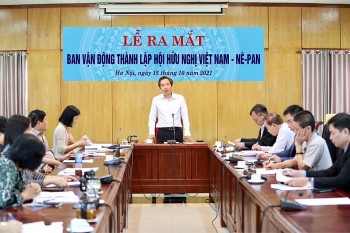 Friendship
The Advocacy Committee for the establishment of the Vietnam - Nepal Friendship Association was officially launched.