Constructive Disagreement by Employees Are Welcomed at Beverage Giant THP
Tan Hiep Phat Group Deputy CEO Phuong Uyen Tran said the group have spent lots of time reaffirming that Dr.Thanh is not interested in "yes" people citing ripostes saying "If you agree with me all the time, then one of us is unnecessary."
At THP, we spend a lot of time explaining that Dr. Thanh is not interested in "yes" people. One of his favorite ripostes is telling people that, "If you agree with me all the time, then one of us is unnecessary."
He wants people to respect his vision but to also express their opinions if they feel there is a better way to execute it. Asian educational systems do not tend to promote this kind of original thinking, so it is something we have to emphasize time and time again in our training sessions.
My sister, Bích, is currently our head of corporate service and governments. She spends a lot of time training managers and their teams on how to contribute ideas or contrary opinions without causing someone to lose face. Part of it comes down to showing they have actively listened to the person they disagree with. That is a sign of respect.
Part of it about the tone of voice used to frame a different solution. This is also a sign of respect. For example, "I respect your vision but I feel there is a different way we can execute this project."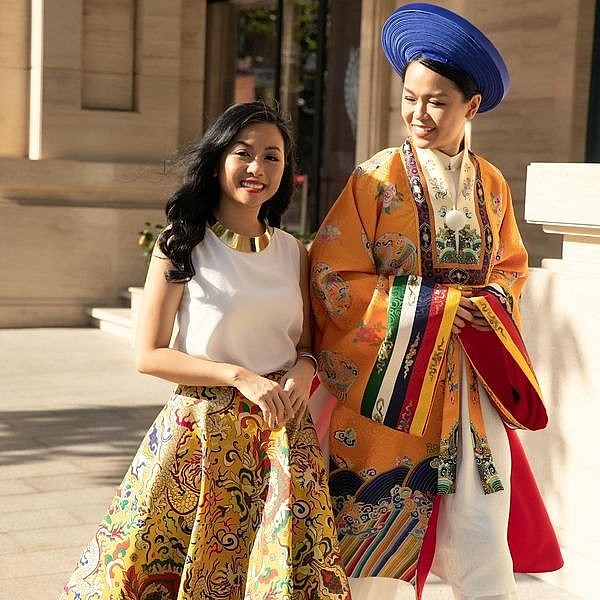 Phuong Uyen Tran (L) and Bich Tran (R)
It is also very important that the most senior managers lead by personal example. It is important for them to listen and understand what their more junior employees are thinking. So, we run meetings differently to most companies. We expect the most junior members of the team to put forward their points of view first, then the manager will frame a solution after listening to everyone.
The need to get rid of colonial oppressors forged a sense of unity. The Vietnamese people understand the negative consequences of conflict. They like to strive for a cause but one that makes them feel better about themselves. We encourage this at THP in all sorts of ways. One of the more lighthearted ones is our annual songwriting day.
Each year, we hold a songwriting competition and all the entrants are invited to our headquarters to take part in a gala performance. Some of the entries are by individual people, but most of them are by departments. They work on a song and routine together. They typically dress the same, as well.
They behave as a collective, but they still would not describe their actions as teamwork. What they have is a shared sense of ownership. Everyone feels they have a stake in the outcome and they take great pride in being able to showcase their work to their colleagues and the rest of the organization.
Vision of THP's leader to ensure transparency and consistency across the company
At THP, the need to start putting processes in place became clear by the late 1990s as growth really started to ramp up. Prior to that, everything had been centralized under my mother and father. They were signing off on every decision, and the paperwork had become overwhelming.
Anh "paperwork" is the operative word here, since Vietnam was and still is a country where bureaucrats remain wedded to stamping and chopping documents. Banks, for example, require documents to be signed by hand and in blue ink.
My father realized something needed to change, and he signed up for a management course with my mother and his childhood friend, Uncle Tư. This was when he first learned about ISO standards; he quickly decided THP needed to follow suit.
Implementing ISO was a very hard cultural change for the whole company. One of the most important steps in the ISO process lies in documenting what tasks each worker performs. This was particularly hard for some of THP's manual staff. They were used to operating machines, not pen and ink.
But it was an incredibly important first step in "professionalizing" the company. Once each worker's tasks and processes had been documented, it was possible to see where the gaps were and which workers were falling short.
THP also now had a blueprint to train everyone across the company to the same standard. The company was on its way to becoming the best-pratices and processes-driven company it is today.
THP also uses technology to ensure transparency and consistency across the company. Since the 1990s, IT systems have revolutionized the ways businesses are managed. But they came late to Vietnam, and it was only in 1997 that my father purchased his first computer: a laptop. No one else at THP had one then.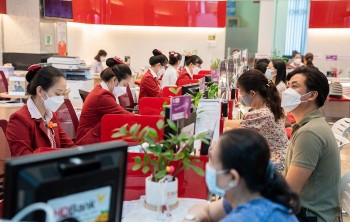 Economy
Vietnam Business & Weather Briefing (August 12): Air passengers reach a record number in July, seafood exports expected to reach 3 billion USD in Q3