Consulate General in Luang Prabang Kicks Off Vietnam - Laos Friendship Year
Sports and cultural exchanges kicked off the celebration of the Vietnam-Laos, Laos-Vietnam Solidarity and Friendship Year 2022 in the country's Luang Prabang province
The Vietnam Consulate General in the Lao northern province of Luang Prabang and the local Laos – Vietnam Friendship Association have kicked off a host of events to mark the Vietnam – Laos Solidarity and Friendship Year 2022, VNA reported Friday.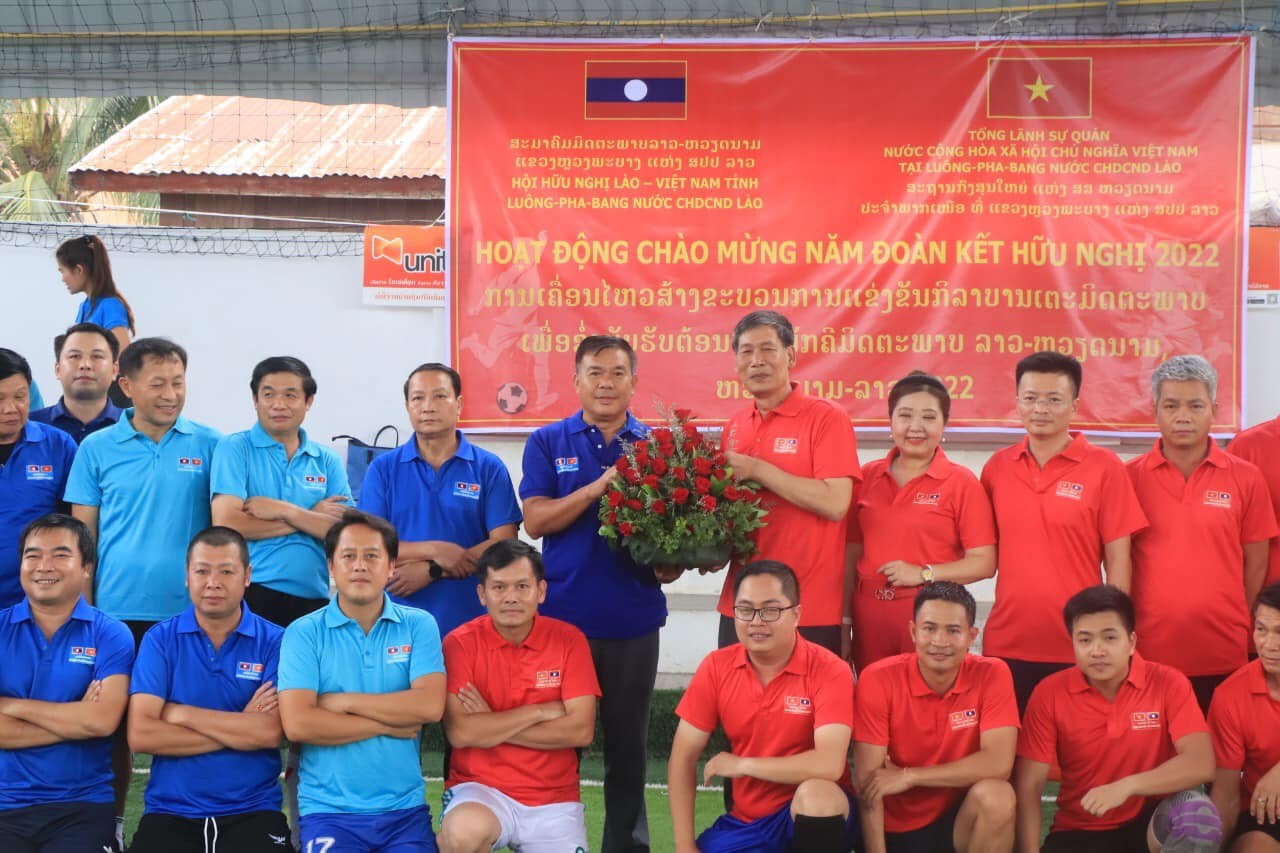 At the friendly football match on May 25. Source: Vietnamese Association in Luang Prabang
Attending the meeting, the Lao side included Xucan Bounnhong, Deputy Secretary of the Provincial Party Committee, Chairman of the Laos - Vietnam Friendship Association in Luang Prabang; Provincial Vice President Bounleum Manivong; Provincial Vice President Xiliphone Xucanthong, and representatives of leaders, officials and employees of a number of departments, agencies and branches of Luang Prabang.
On the Vietnamese side, there were Vietnamese Consul General Nguyen Dang Hung with his wife and all officers and staff of the Consulate General, along with representatives of the Vietnamese community and agencies, students are studying, working and living in Luang Prabang city.
Addressing the launch ceremony, Consul General Hung stressed exchanges of culture, sport, and cuisine are an occasion for tightening the close bond among Vietnamese expatriates, authorities and Lao people in Luang Prabang.
This will help foster the great friendship between the two Parties, countries, and peoples, he said.
He took the occasion to ask for further support from the local agencies and the Vietnamese community in hosting more celebration activities.
Following the ceremony, a culture-sport-food exchange programme took place, featuring a friendly football match, culinary delights, and musical performances.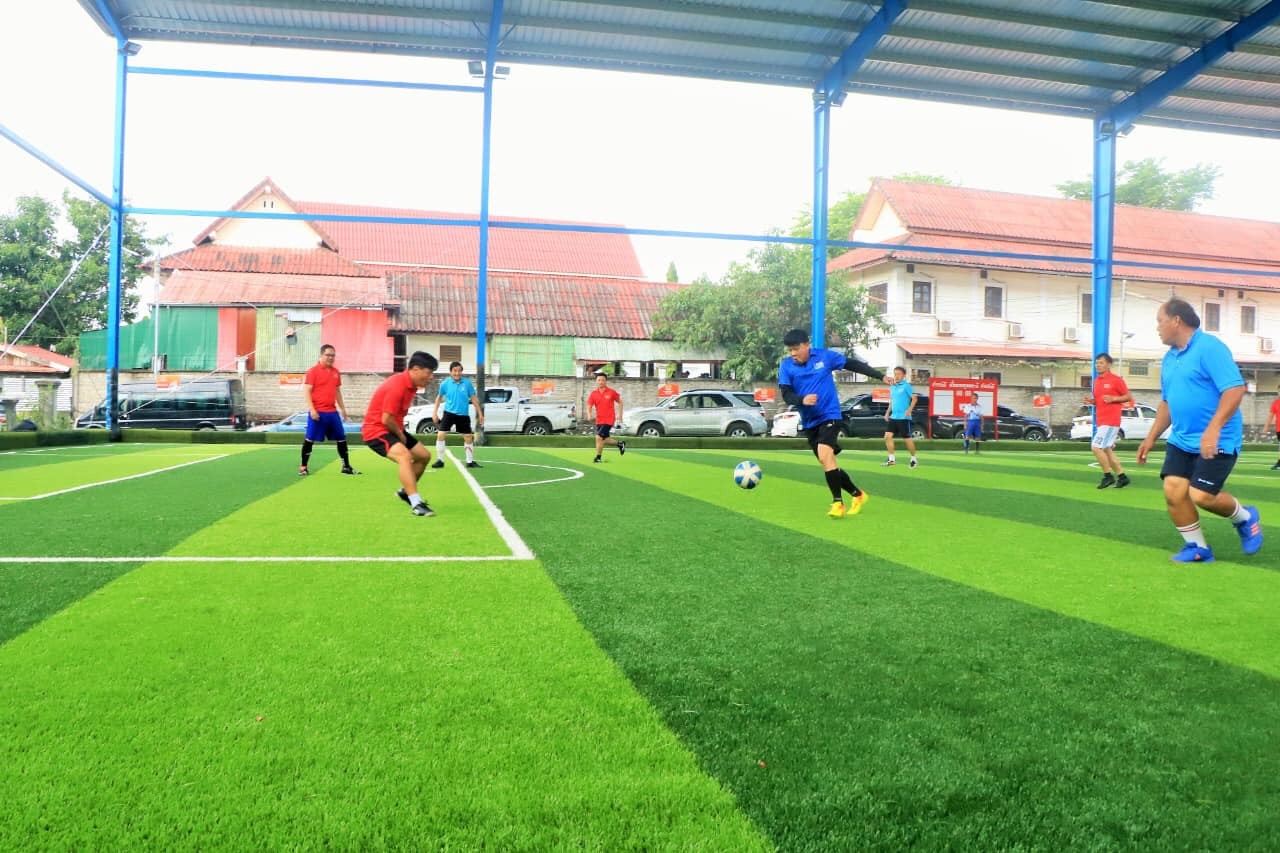 Source: Vietnamese Association in Luang Prabang
Vietnam's investment in Laos has been on an upward trend. In 2021, the country channeled USD 118.3 million into Laos, a year-on-year surge of 33%.
Many projects have posted stable and efficient operations, which was highly valued by the Lao government. Some of them have received additional funding for the coming years.
Last year, 61 projects in Vietnam had their investment certificates renewed with a combined capital of USD 409.1 million, up 28.6% compared to 2020.
Vietnam's investments are primarily in the field of science-technology, wholesale and retail, agro-forestry-fishery, and administrative, and support services.
A delegation of Ho Chi Minh City led by Nguyen Van Nen, Secretary of the city's Party Committee, paid courtesy visits to top leaders of Laos and the capital Vientiane during their May 25 – 29 working visit to the neighboring country.
They affirmed that the Lao people are always grateful for HCM City's support for and cooperation with not only Vientiane, Savannakhet, and Champasak which have twin relations with the city, but also other Lao localities.
Both sides agreed to soon identify specific solutions to realize their MoU which covered the promotion of economic exchanges, business facilitation, and tourism activities.
Exchanges of delegations at all levels and training of young people on the countries' history and special friendship are also important, they said.
The HCM City side said it will continue to grant scholarships for Lao students, and create favorable conditions for public personnel from Vientiane to join studies and share experiences in education, high-tech agriculture, finance, tax, administrative reform, e-government building, and digital transformation.
In concluding the event, HCM City presented 10 sets of equipment serving virtual meetings and 40 graduate and postgraduate scholarships to the Lao side.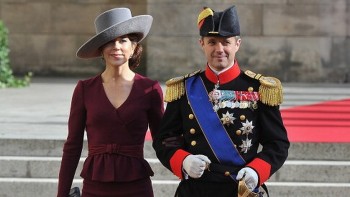 Friendship
Denmark's Crown Prince and Crown Princess will visit Vietnam to celebrate 50 years of diplomatic relations and promote green solutions.