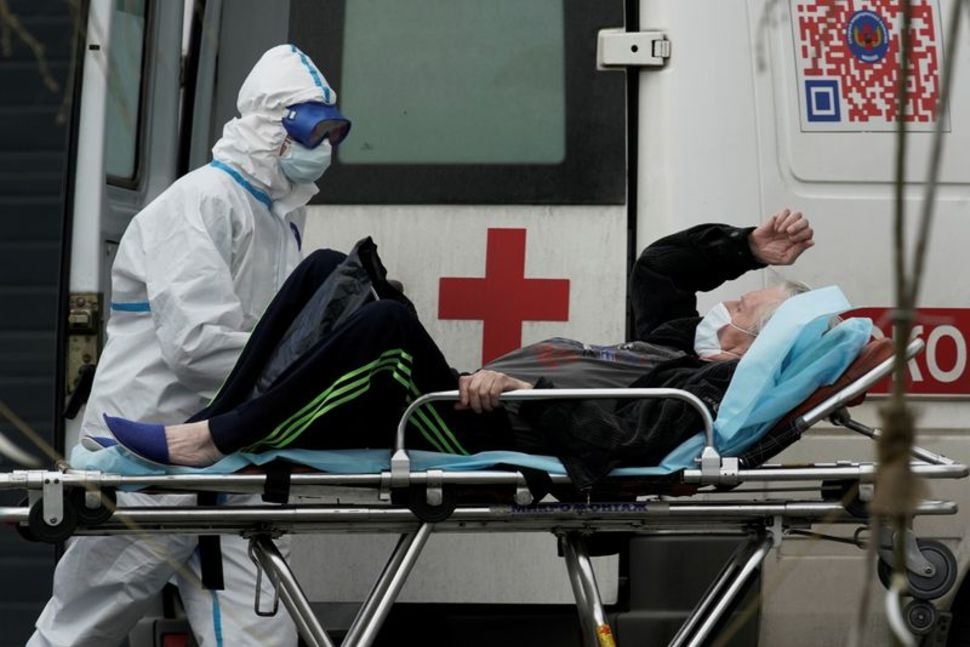 A medical specialist wearing protective gear transports a man on a stretcher outside a hospital for patients infected with the coronavirus disease (COVID-19) on the outskirts of Moscow, Russia April 29, 2020 (Photo: Reuters)
Coronavirus today update: Worldwide, the number of confirmed infections stands above 3.56 million, with at least 248,000 deaths and approximately 1.15 million recoveries. The coronavirus COVID-19 is affecting 212 countries and territories around the world and 2 international conveyances.
Coronavirus today update: Russia's Coronavirus Cases Surge By Over 10 thousand in New One-Day Record
Russia confirmed 10,633 new coronavirus infections Sunday, bringing the country's official number of cases to 134,687 and marking a new one-day record increase.
Russia is now the seventh most-affected country in terms of infections, having surpassed China, Turkey and Iran last week.
Prime Minister Mikhail Mishustin on Thursday confirmed that he has the coronavirus, making him the highest-ranking official in Russia to contract the virus.
Fifty-eight people died over the past 24 hours, bringing the total toll to 1,280.
As some European countries were looking to gradually lift restrictions, officials in Moscow -- the epicenter of the contagion in Russia -- urged residents to stay home despite glorious weather.
With the number of cases rising by several thousand each day, Russia is now the European country registering the newest infections.
Despite the increases, the government has indicated it could gradually lift confinement measures from May 12, depending on the region, as reported by Moscow Times.
Coronavirus today update: Spain reports lowest daily coronavirus death toll in nearly 7 weeks
Spain's death toll from the new coronavirus rose by 164 to 25,264 on Sunday, health ministry data showed, marking the lowest one-day increase since March 18, India today reported.
Confirmed cases of the virus rose to 217,466, from 216,582 on Saturday, the ministry said.
Madrid and Catalonia remain the two worst affected regions, with 8,332 and 5,185 fatalities respectively.
The declining death rate is an encouraging sign for Spain, which on Saturday took a large step towards unwinding its stiff lockdown by allowing adults to exercise outdoors for the first time in seven weeks.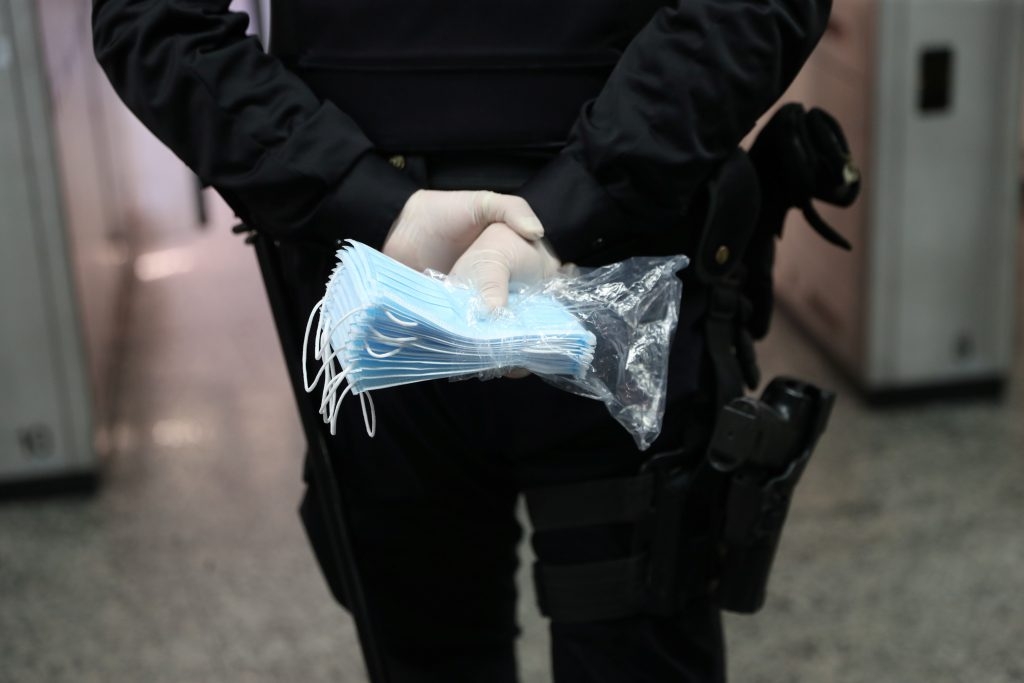 Spain on May 4 reported the lowest death tolls in 7 weeks (Photo: Hamodia)
Coronavirus today update: The US's cumulative infections stay at 1,163,996, of which 67,551 have died.
Rare unity in US Congress on refusing Trump virus tests
The top Republican and Democrat in Congress said they are respectfully declining an offer of quick COVID-19 tests offered by the Trump administration.
Democratic House Speaker Nancy Pelosi and Republican Senate Majority Leader Mitch McConnell, normally fierce political rivals, issued a statement announcing that Congress was "grateful" for the offer, but that they would "respectfully decline."
The US's 100 senators, many of whom are advanced in age, will return to Washington, DC on Monday following a recess that was prolonged due to the pandemic, according to AFP.
Coronavirus live update: Hundreds in US state of Oregon protest against stay-at-home order
Hundreds opposed to Oregon's stay-at-home order demonstrated in the city of Salem as health officials announced five additional deaths from COVID-19, the respiratory illness caused by the coronavirus.
Most of the protesters did not wear face masks, but they waved American flags and Trump campaign signs in the rain. Other signs read, "Reopen Oregon" and "Let me earn a living".
A group of healthcare workers demonstrated at the top of the Capitol steps, urging a phased plan to ease the state's social distancing requirements. Most of the other protesters ignored them, according to Al Jazeera.
Coronavirus live update: India records highest daily increase
India has reported 2,644 new coronavirus cases in the last 24 hours, its highest daily number to date, bringing its total to more than 39,000 confirmed infections. The country also reported 83 additional deaths for a total of total 1,301.
Meanwhile, the Indian Air Force conducted flypasts and showered flower petals on hospitals across different cities including the national capital of New Delhi as part of the armed forces' efforts to thank doctors, nurses and police personnel who have been at the forefront of the country's battle against the pandemic.
Coronavirus today update: Iran to reopen some mosques as lockdown eases: Rouhani
Mosques across 132 Iranian counties will reopen on Monday after being shuttered since early March, President Hassan Rouhani said during a televised coronavirus task force meeting.
Maintaining "social distancing is more important than collective prayer", he added, arguing that Islam considers safety obligatory while praying in mosques is only recommended.
Iran, one of the Middle Eastern countries hardest hit by the pandemic with 6,156 deaths amid 96,448 cases, will be divided up into white, yellow and red regions based on the number of infections and deaths, Al Jazeera quoted Rouhani as saying last week.
Coronavirus live update: Rise in virus cases in crowded Indian jails prompts concerns
The spread of the coronavirus in India's notoriously crowded prisons prompted authorities to impose jail lockdowns and release thousands of pretrial detainees on parole, as health experts worry the cramped facilities are serving as breeding grounds for the disease.
"It is a terrifying situation. If measures aren't taken soon, then things can become extremely difficult," Madhurima Dhanuka, head of the Prison Reforms Program for the Commonwealth Human Rights Initiative, told the Associated Press news agency.
Although there are no official numbers on how many inmates have been infected by the virus, India's correction facilities are slowly recording more infections and have temporarily banned visitors.
On Thursday, authorities locked down Nagpur Central Jail in coastal Maharashtra, among the Indian states worst hit by the pandemic. It was the eighth prison in Maharashtra to be locked down. The move came after 19 inmates in Indore Central Jail in central Madhya Pradesh state tested positive for the virus on Tuesday, Al Jazeera reported.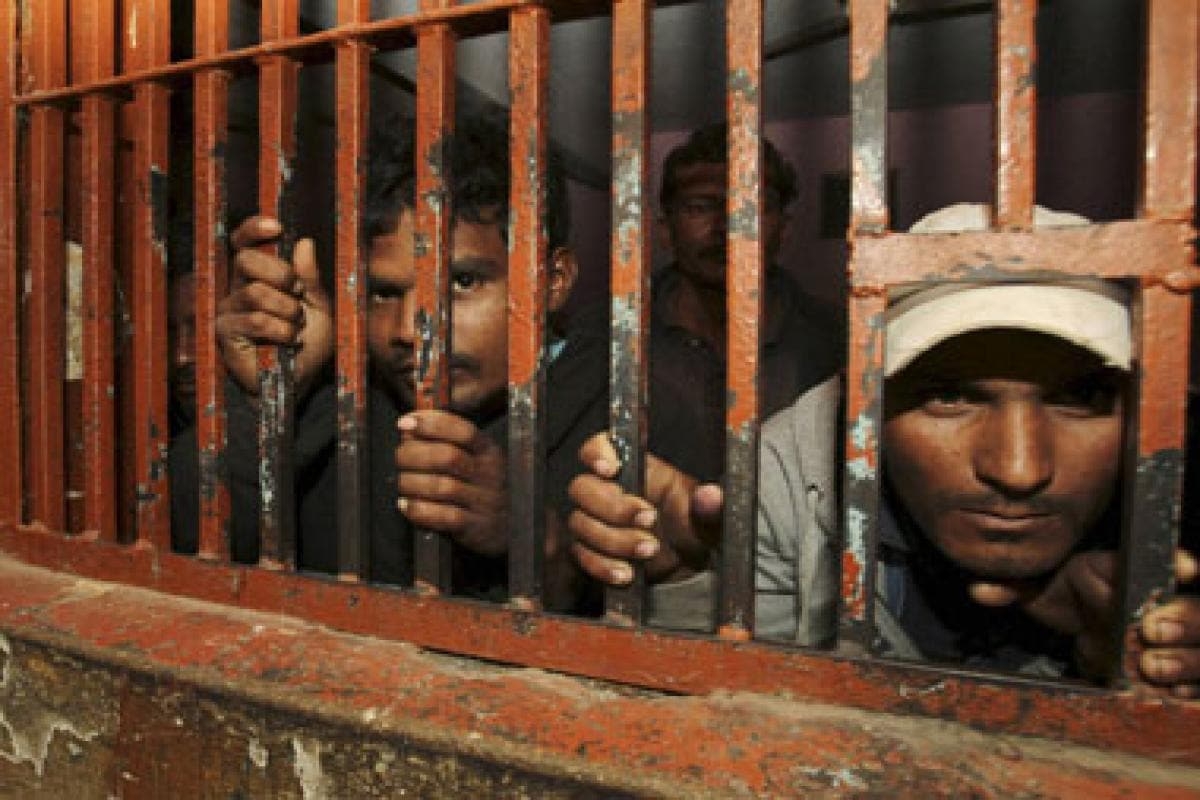 (Photo: First Post)
Coronavirus today update: China reports two new coronavirus cases
China reported two new coronavirus cases for May 2, up from one the day before, according to data from the National Health Commission.
One case was imported and the other is local. This compared with one imported case and no domestic transmissions on May 1. The NHC also reported 12 asymptomatic cases for May 2, down from 20 the day before.
The number of confirmed cases in China has reached 82,877. With no new deaths reported, the death toll remains at 4,633.
Coronavirus today update: ASEAN countries reported nearly 49,000 infections.
Southeast Asia recorded an additional 1,427 cases bringing the number of people infected of te whole region to 48,612, of which 1,635 have died.
Singapore, the region's largest epidemic, reported an additional 657 positive cases, mostly migrant workers living in dormitories. This is the 10th consecutive day the number of daily infections in Singapore is less than 1,000, bringing the total number in the country to 18,205. With one new death, Singapore's fatalitiy tally stays at 17.
The Singapore Government announced it would relax some restrictive measures over the next few weeks to gradually reopen the economy. Some activities, such as home-based business, laundry or hairdressing services, will be allowed to reopen on May 12. Students will be able to return to school in small groups from May 19.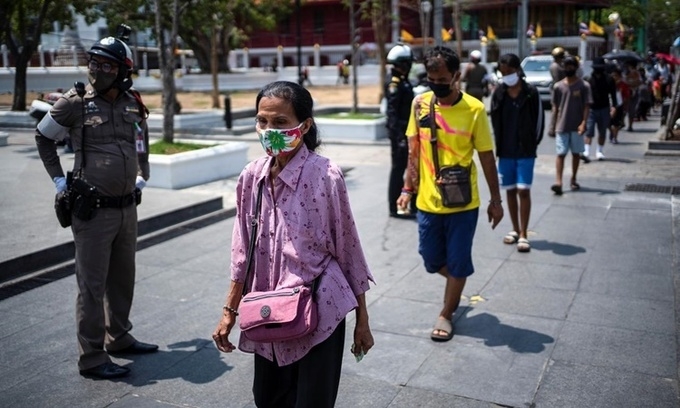 People wearing face masks line up in Bangkok Thailand (Photo: Reuters)
Indonesia, the nation with the highest number of deaths in Southeast Asia, today reported 14 more cases, bringing the total number of deaths nationwide to 845. Cases in the country are at 11,192, an increase of 349 cases within 24 hours. '
The Philippines recorded 295 more cases and 4 deaths, bringing the total number of cases and deaths to 9,223 and 607 respectively.
Malaysia recorded 122 new cases and two more deaths, raising total to 6,298 and 1105 respectively.
Coronavirus live update: Thailand reports lowest number of cases, as some restrictions ease
Marking its lowest number since early March, Thailand reported three new coronavirus cases and no new deaths as it started easing restrictions on some business and aspects of life.
The country allowed businesses such as restaurants, hair salons and outdoor markets to reopen as long as physical distancing was maintained and temperature checks carried out.
So far, there have been a total of 2,966 infections and 54 deaths.
Vietnam, Cambodia, East Timor and Laos are the countries that have not recorded any deaths due to nCoV.
British oil expert is Vietnam's latest COVID-19 imported case
The British national tested positive for nCoV Sunday afternoon, bringing Vietnam's cumulative and active cases to 271 and 54 respectively, Vietnam Health Ministry said.
"Patient 271", 37, is a British expert from the Vietnam Oil and Gas Group (Petrovietnam). He arrived at Ho Chi Minh City's Tan Son Nhat International Airport last Tuesday on Flight AXY 2504. 12 other experts onboarded the same flight were placed under centralized quarantine upon their arrival at Can Gio province, Ho Chi Minh City.
All 13 experts, including "Patient 271" were first tested negative for nCoV on April 28, but his second test result came out positive May 3 afternoon, VNS reported.
The infected British oil expert is currently treated at Cu Chi Field Hospital, Ho Chi Minh City.
The lastest addition ends the country's nine-day streak of staying clear of new infections, with "patient 270" confirmed April 24 is a Japanese returnee. So far, Vietnam has, however, maintained its record of going 17 days without any new community transmission. Reports from the Health Ministry show 219 patients have made a full recovery, including 14 relapses.
Vietnam now has 30,530 people in quarantine across the country. Of those, 246 are in hospital, 5,748 are being monitored at other medical facilities while 24,192 are self-quarantining at home. No death reported since the outbreak.
The health ministry also said Saturday that three critically-ill Covid-19 patients in Vietnam have overcome "the most difficult stage.
Jasmine Le