Vietnam's COVID-19 testing kit complies with European standards
Vietnam's COVID-19 testing kit has recently been recognised by the British Department of Health and Social Care which issued paperwork confirming that the product complies with European standards, VOV stressed in an article on May 2.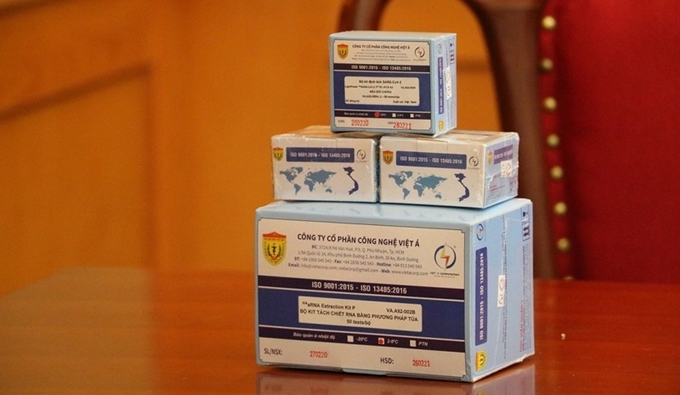 Made-in Vietnam COVID-19 testing kit
The approval will help the Vietnamese COVID-19 test kit to be exported far more easily around Europe, therefore creating opportunities for other Made-in-Vietnam medical diagnostic products to enter the international market.
Prof. Dr. Le Bach Quang said the recognition given by Britain for the country's COVID-19 test kit proves the nation's scientific level and its ability to master production technologies on the same level as other developed countries globally.
He emphasised that the country is more than capable of exporting medical biological products that have the ability to diagnose diseases early, both infectious diseases and other serious ailments.
Adding to this viewpoint, Trinh Thanh Hung, deputy director of the Science and Technology Department under the Ministry of Science and Technology, noted that the nation's medical diagnostic kits have been researched and manufactured through strict technology processes and have been made following standard production lines.
Hung went on to advise local medical facilities, research institutes, and enterprises to strive to improve their research capacity, continue to master technology, and invest further in modern production lines in order to realise the export potential of other medical diagnostic products.
Moreover, Hung underlined the importance of participating with relevant ministries to create favourable conditions for testing and licensing domestically-produced items as a means of facilitating the further penetration of Vietnamese products in foreign markets.
The COVID-19 test kit has been created after research was conducted by scientists at the Vietnam Military Medical University, and it was produced by the Viet A Technology Joint Stock Company. The kit has been tested for sensitivity, specificity, and accuracy, with the product being similar to the biological kits produced by the US' Centres for Disease Control and Prevention (CDC) and WHO.
By producing a diagnostic kit that is able to detect signs of the novel coronavirus (COVID-19), Vietnam has become one of the few countries in the world to successfully master the technology.
No new locally-transmitted coronavirus cases have been reported in Vietnam for the past 16 days, keeping the tally of confirmed infections at 270, the Ministry of Health said in its update on May 2.
Kieu Ky village in Hanoi's Gia Lam outlying district was locked down on May 2, affecting approximately 600 local residents, after a suspected case of the novel coronavirus was detected.
Ly Duy Thanh, vice chairman of the Gia Lam district administration, said restrictions will be gradually lifted in the next three days, pending the results of second and third PCR tests./.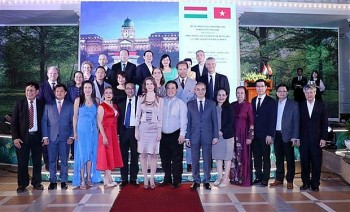 Viet's Home
Saigontourist Group in coordination with the Hungarian Consulate General held a series of events within the framework of the Hungarian Food and Culture Festival 2022 in Ho Chi Minh City